The Crispiest Bubble Waffles That'll Satisfy Your Taste Buds
What's a perfect Asian snack that's not too filling and can be shared? I present to you: bubble waffles. For those who don't know, bubble waffles are a popular street dish in Hong Kong and other Asian cities. They're made by cooking a waffle-like batter between two semi-spherical cells, creating crispy edges and soft oval bubbles that you can rip apart! Bubble waffles are a perfect, shareable snack when you're out on a date with bae or topping off your night with a light, after-dinner dessert.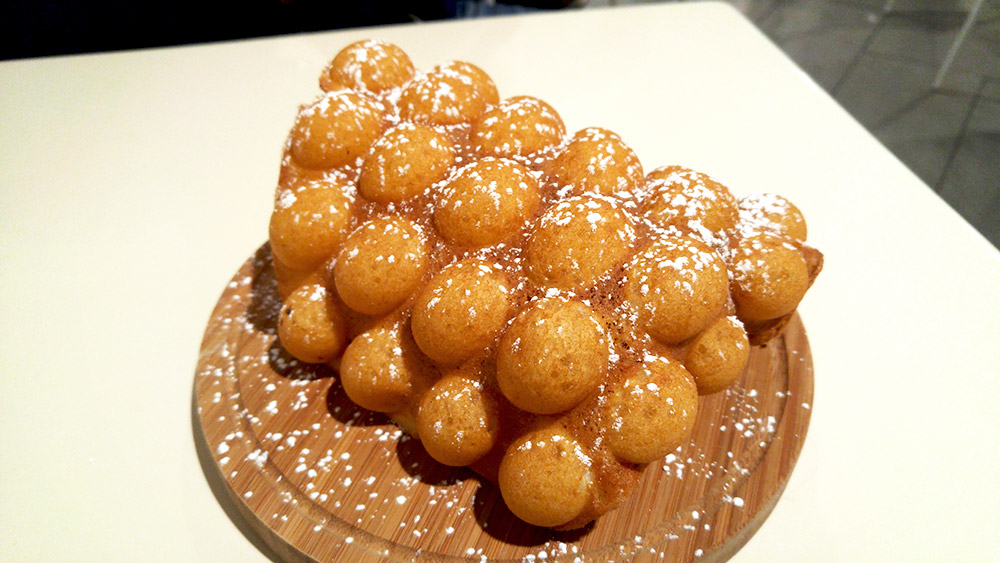 If you're wondering where you can try bubble waffles, look no further than a place I stumbled upon called The Bubble Tea Shop. The Bubble Tea Shop is well known for their beautifully presented bubble waffles. Located in Richmond, just below Superstore, The Bubble Tea Shop has ample space for parking (you know how hard parking is in Richmond), or is easily accessible via the Canada Line. Just hop off at Aberdeen Station and a five-minute walk will get you there.
When I arrived just after dinner, The Bubble Tea Shop was fairly busy but I managed to snatch one of the last tables available. The interior was clean and simple, and there were enough seats for about 25 people. It was definitely a fun place to be, as there were mini figurines on display and a couple of arcade games for you to play while you waited for your treat. The Bubble Tea Shop is a self-serve shop where you pay first and pick up your items when your number is called. The staff at this establishment are young and friendly, and if you ask for any recommendations, they'll be glad to help.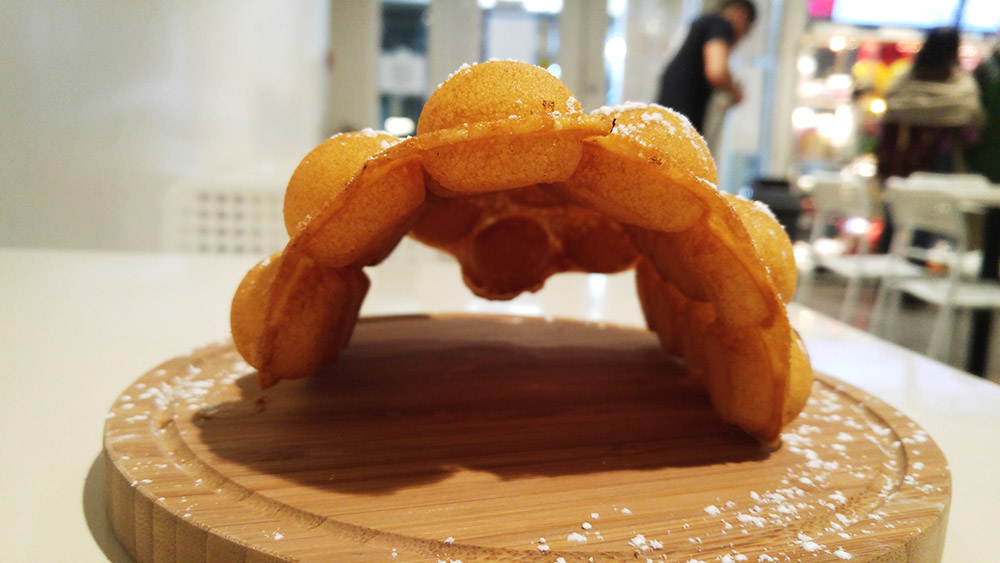 The Bubble Tea Shop has numerous flavours on their menu but I opted for the original bubble waffles. I chose the original because I felt if they could get the basics right, then the other items would definitely be "eggstrodinary". These egg waffles were plated nicely on a cutting board sprinkled with powdered sugar. They came out so crispy that it was possible to fold and stand them up. In my eyes, presentation was a perfect 10, 10, 10!
As I popped these little bubble eggs in my mouth,
they were so crispy on the outside and cakey on the inside.
I've eaten a lot of bubble waffles in my days, and these little bad boys were denser than your usual bubble waffle joint. Personally, I wished they didn't have the powdered sugar sprinkled all over because it was a bit sweet, but the waffle itself was "eggcellent".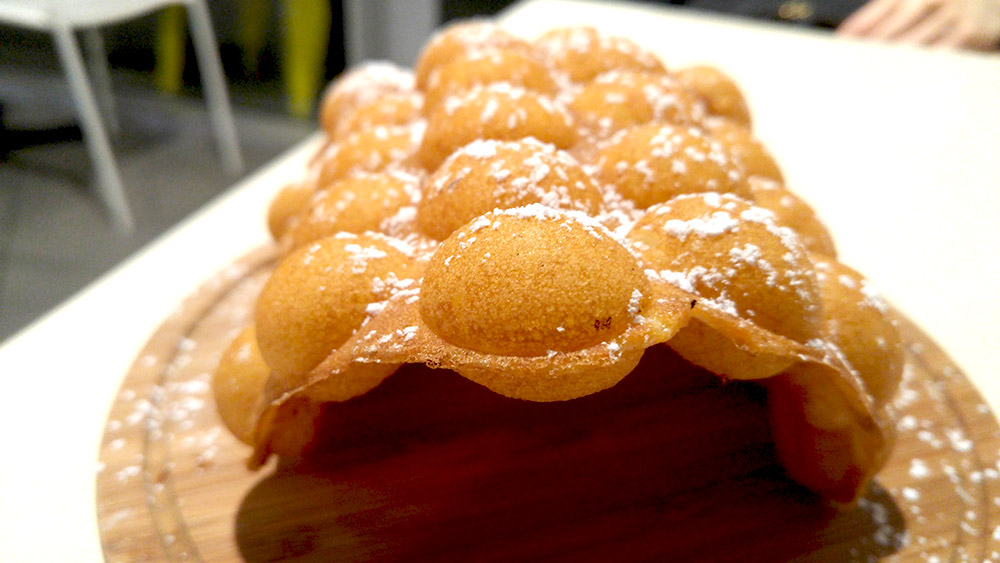 I would definitely come back to try out The Bubble Tea Shop's different items as they're visually beautiful. The original bubble waffle cost me $3.75, which is a tad more expensive than your normal places, but still didn't break the bank. The prices of their waffles range from $3.75 to $8.95, but the premium toppings they add to the bubble waffles make them definitely worth it. They also have various types of bubble tea drinks so you can wash down the waffles.
Another great thing The Bubble Tea Shop has is Wi-Fi, so you can conveniently upload photos of your crispy bubble waffles to social media. What if you didn't bring cash? Don't worry. They accept debit, Visa, and MasterCard as forms of payment. I repeat, this place in Richmond will take credit and debit cards. As we all know, most Asian places in Richmond accept cash only, so if you're in the area, go ahead and give The Bubble Tea Shop a try!
Restaurant: The Bubble Tea Shop
Featured Dish Name: Standard Egg Waffle
Dish Type: Sweet Pancake/Waffle/Crepe
Available For: All Day
Dish Price: $4.25
Flavour Profile: Sweet
Served: Hot
Portion Size: Small