The Crispy Karaage Chicken to Savour with Breathtaking Views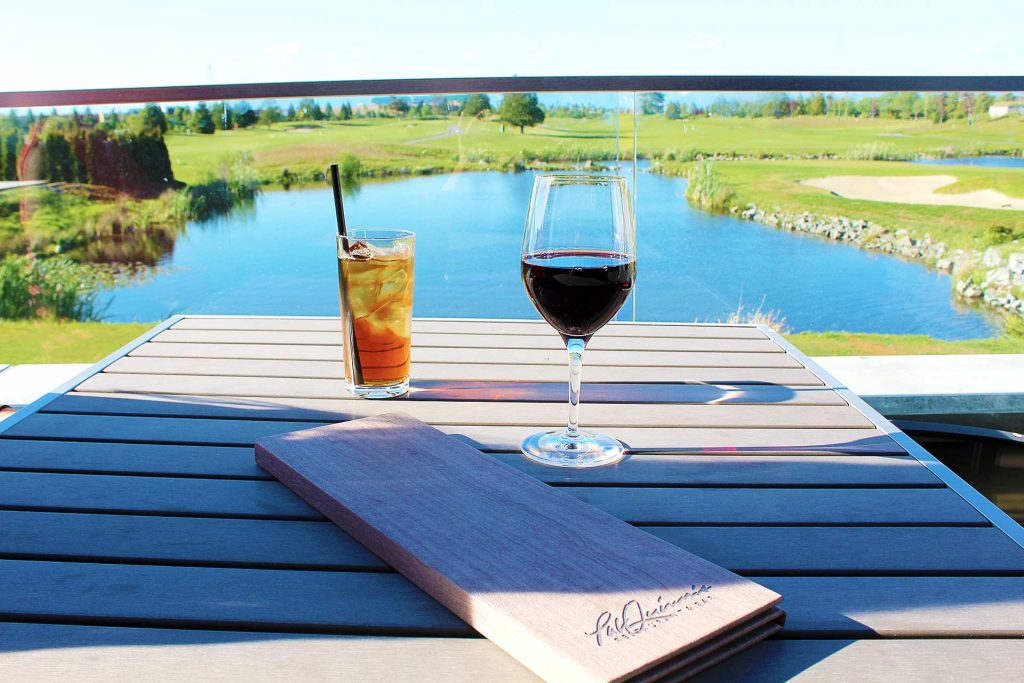 Walking through the patio doors at Pat Quinn's Restaurant & Bar, I felt like I was walking on air and stepping into an oasis of buoyancy. Like something out of a golf magazine, the patio scene here had me in awe from the moment I arrived.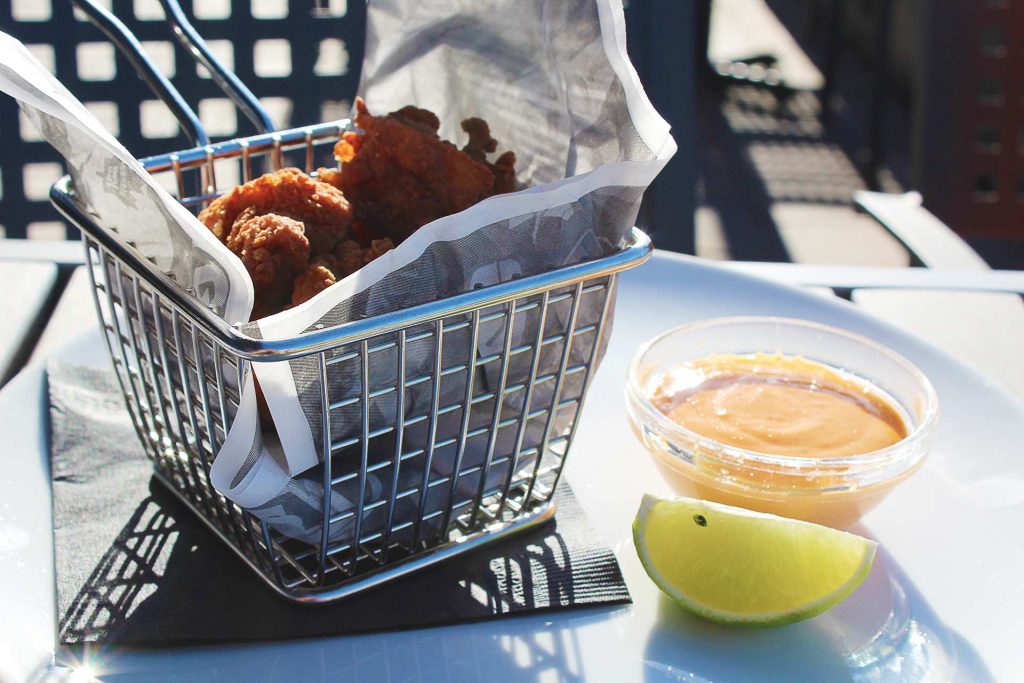 My friend and I visited Pat Quinn's during their happy hour, which occurs daily from 2pm to 6pm. From the moment we were seated, our server was attentive, telling us the specials and answering our questions. As we deliberated on which dish to choose, he recommended the karaage chicken without hesitation. I'm so glad I heeded his advice! If you're like me and enjoy a collaboration of tastes, then the karaage chicken is for you! Upon placing our order, we were taking in the aromas and taste of the karaage chicken in less than 15 minutes.
Karaage refers to a Japanese cooking technique, in which small bite-sized pieces of food are marinated in sauces and spices and then fried in oil. You may think this makes for greasy, deep-fried food. But the best part of the karaage chicken at Pat Quinn's is that it's not overly oily or fried, so you don't have to feel guilty about indulging in it.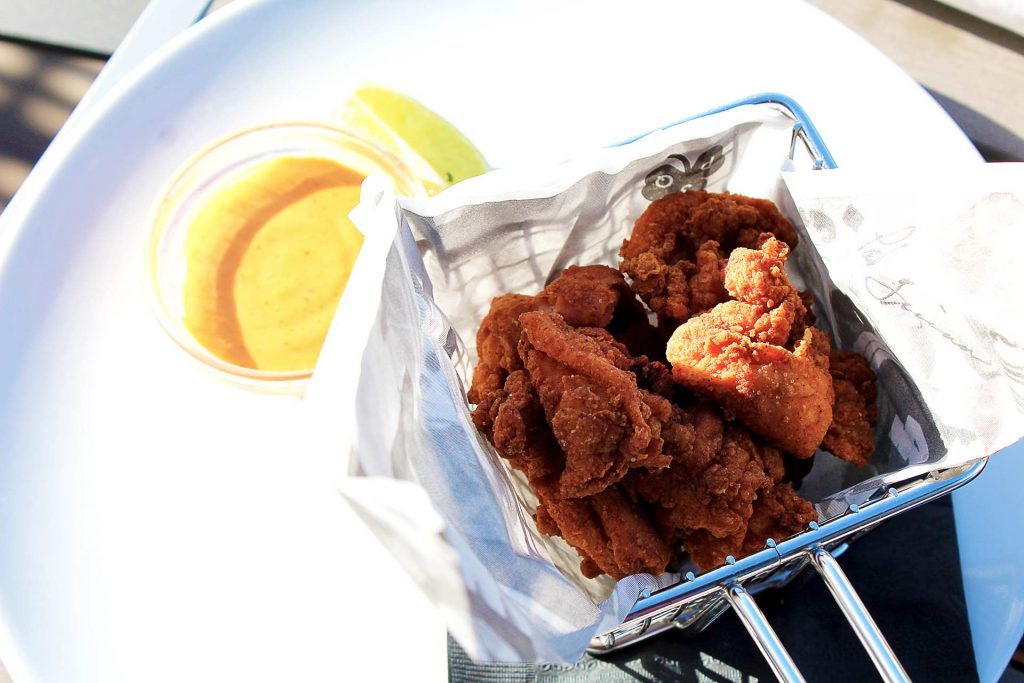 With every bite, the karaage chicken was tender, chewy, and juicy. Dipped in the accompanying Sriracha chipotle mayo, each crunchy piece of boneless chicken was so flavoursome that it left me going for another even before I'd swallowed the first.
The karaage chicken had the perfect crunch-to-tenderness ratio in each and every mouthful. As I sat and enjoyed this mouthwatering dish on the patio, all I could feel was the breeze of the subtle wind, the glistening sun, and the calmness of the scenery.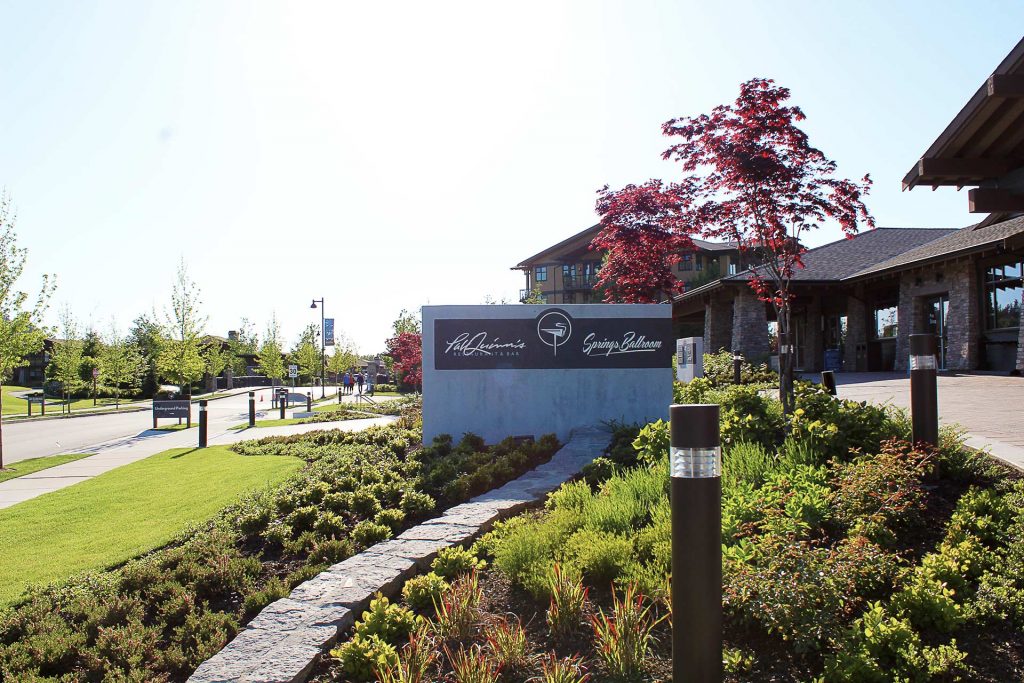 Pat Quinn's is located off Highway 17, but as you sit on the patio, all you can see is the greenery of the golf course and the picturesque ponds situated throughout. The noise of the highway is nowhere to be heard nor seen, making it a divine spot to be on a sunny day. If you drive, the restaurant is easily accessible, but public transportation may take a while unless you live in the neighbourhoods of Ladner and Tsawwassen. From enjoying a meal in the dining room to soaking in the sun on the patio, this is a fabulous restaurant to visit for any occasion – casual to special.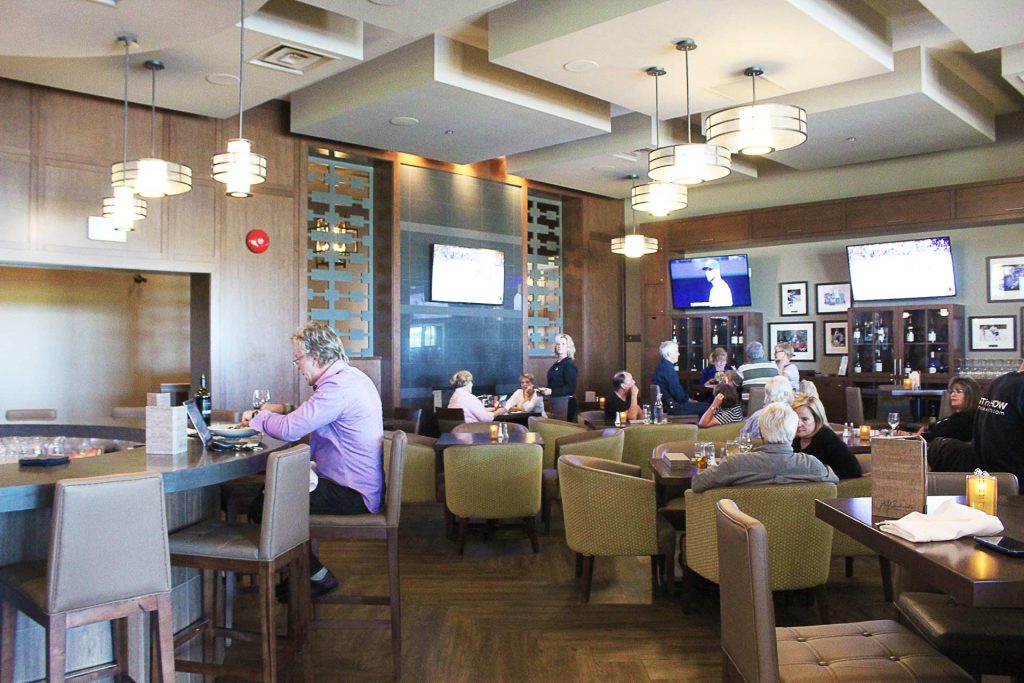 You can head to Pat Quinn's for brunch, lunch, happy hour, or dinner to enjoy the green views. Like most Vancouverites, a hockey fan is deep within me, so I was happy to discover a restaurant inspired by hockey legend Pat Quinn. Aside from the happy hour delights, the restaurant is also well-known for its steak and seafood dishes. So, if you're in the area, or looking to get out of town, head over the Pat Quinn's in Tsawwassen for some breathtaking patio views. They say a picture is worth a thousand words, so let my pictures speak for themselves.
Restaurant: Pat Quinn's Restaurant & Bar
Featured Dish Name: Karaage Chicken
Dish Type: Antipasti/Tapas/Snack
Available For: Happy Hour
Dish Price: $7.00
Flavour Profile: Savoury
Served: Hot
Portion Size: Small