The Dutch Pancake That Proves Pizza Makes a Good Breakfast
Breakfast food is usually my number one, but I also love some good pizza every now and again. So when I discovered that this Pizza Pannekoek existed at the Dutch Wooden Shoe Cafe, my taste buds rejoiced.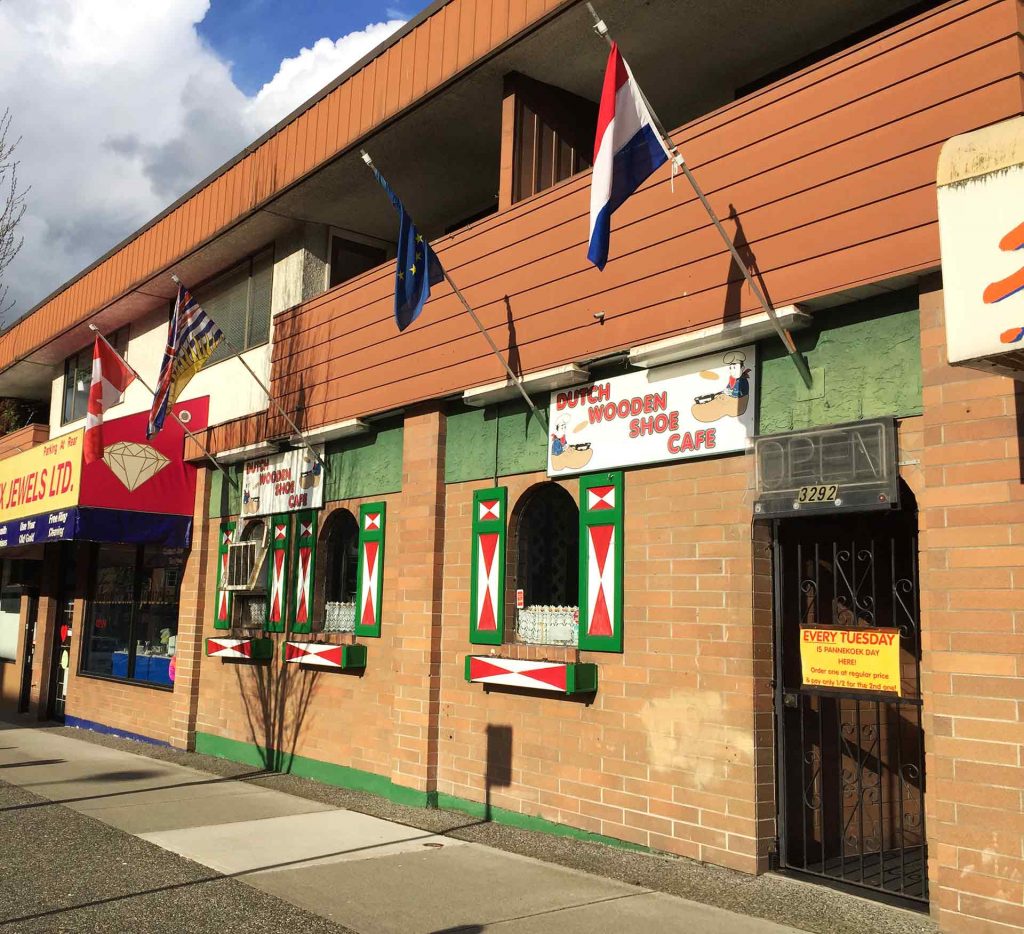 You might be familiar with pannekoeken from the popular De Dutch chain of restaurants. A pannekoeken is a thin Dutch pancake. It's typically much larger than the American pancake and reaches up to a foot in diameter! Traditionally, the Dutch incorporated other ingredients into the batter, such as bacon, raisins, apples, or cheese. Toppings included treacle, apple butter, and powdered sugar. A fun fact about pannekoeken is that they're a common food for children's birthday parties in Belgium and the Netherlands! What kid wouldn't want a giant pancake rolled up with sugar inside?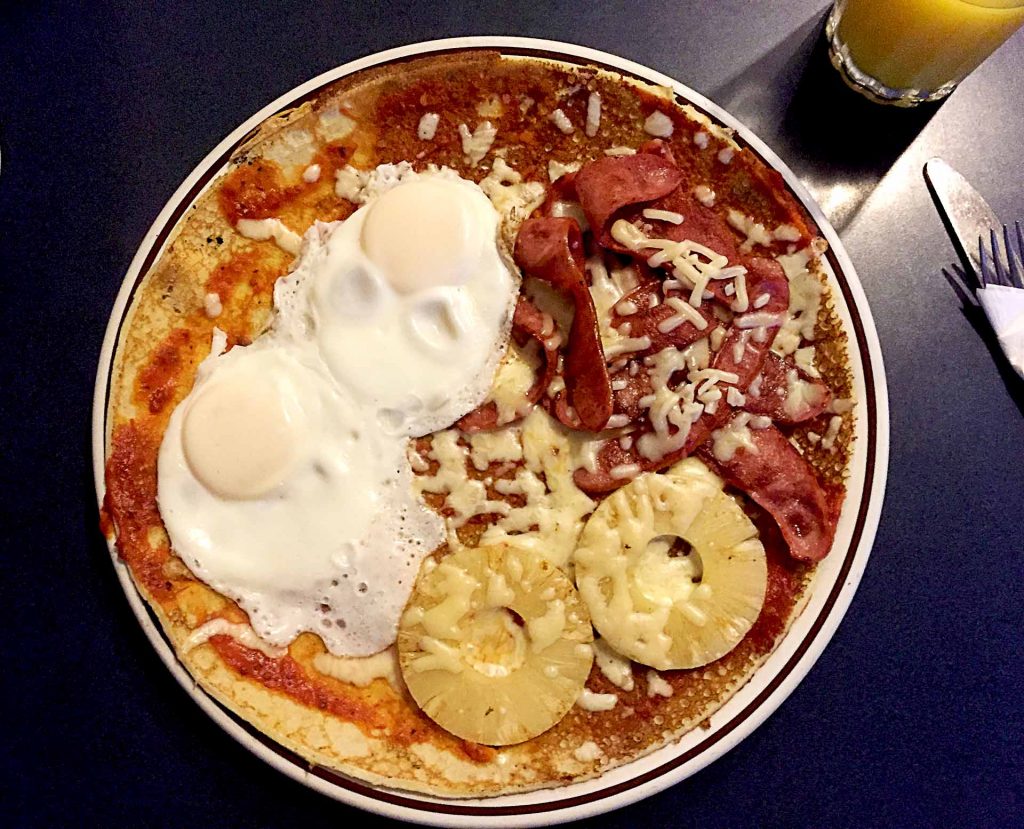 More modern takes on the pannekoeken include a wide variety of toppings, ranging from sweet to savoury. Fruit, syrups, and chocolate would usually be my preference for a dish such as this, but this time I ventured out of my comfort zone and went for a savoury pancake. Upon entering the Dutch Wooden Shoe Cafe, I was unsure exactly what dish I would order, but I knew it would be savoury. I considered several options before the words "Pizza Pannekoek" jumped off of the page at me. I promptly ordered it, because how could I pass up the opportunity to blend two of my favourite foods – pizza and pancakes?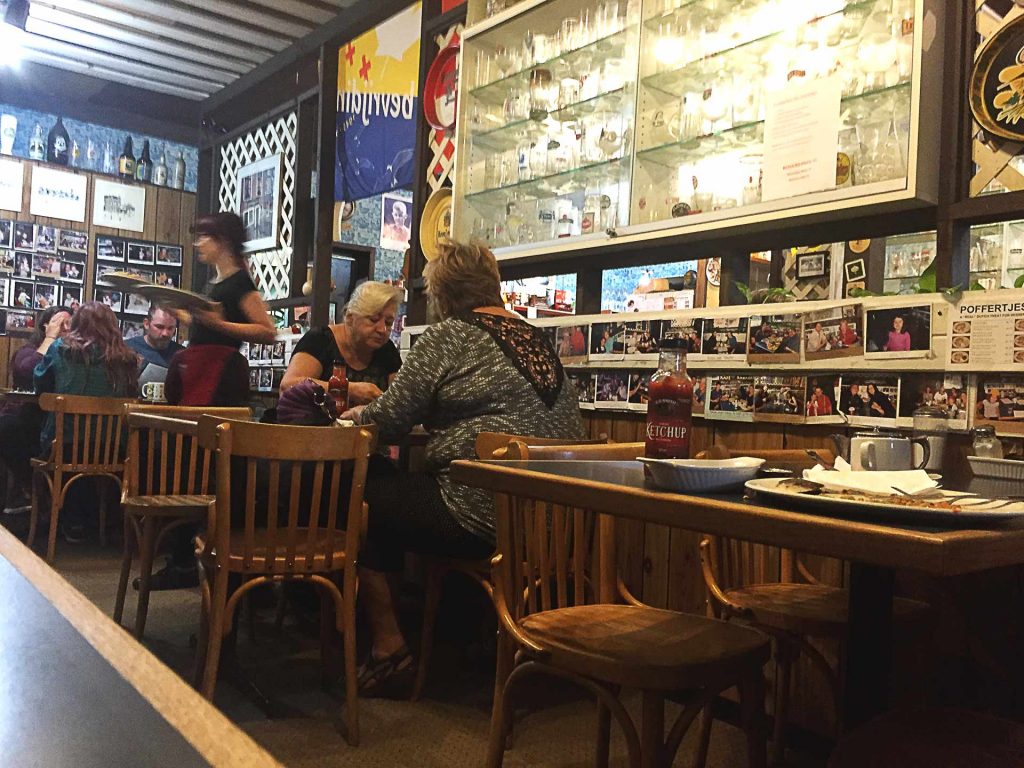 While waiting for my meal, I admired the charming décor of the café. It was small and cozy, yet didn't feel crowded or claustrophobic. There was a heavy Dutch influence in the décor, with wooden shoes hanging from the ceiling, quirky paintings, and walls of shelves holding beer steins from across Europe. The one complaint I do have about this restaurant is that the service was a bit slow. The servers were very friendly, but the food took quite a while to arrive.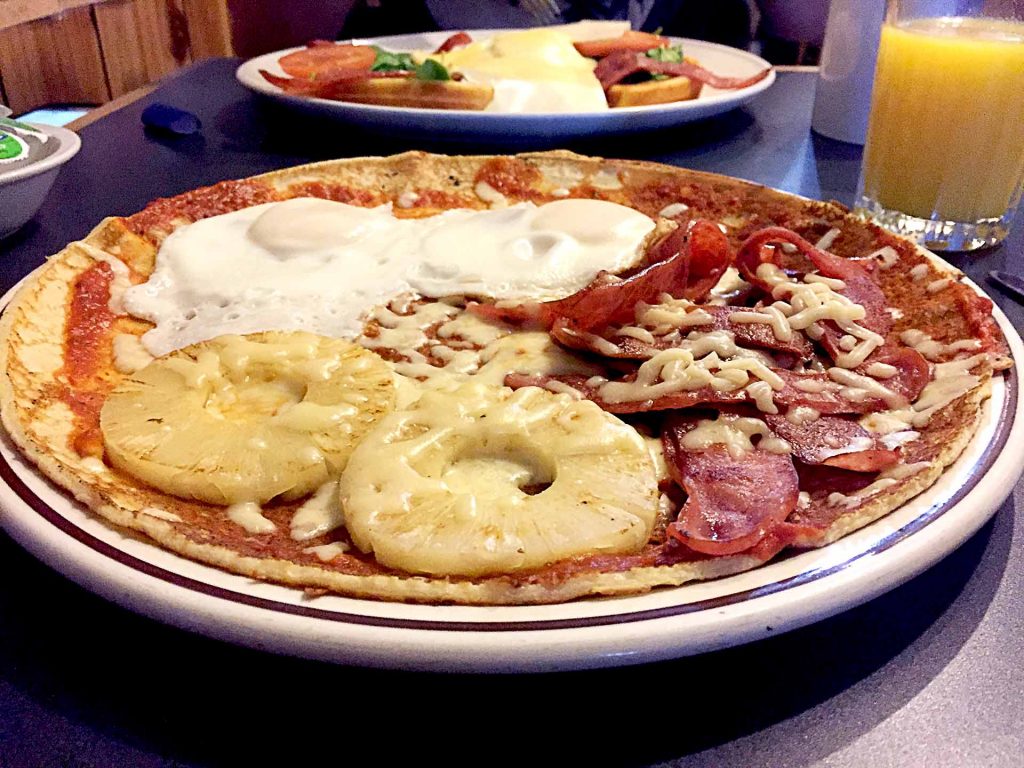 Once my food did arrive, my jaw dropped. A plate-sized Dutch pancake sat in front of me, graced with glorious toppings.
A layer of tomato sauce and melted mozzarella cheese smothered the thin pancake. Two basted eggs and a generous serving of bacon were the main attractions, complemented nicely by some freshly sliced pineapple.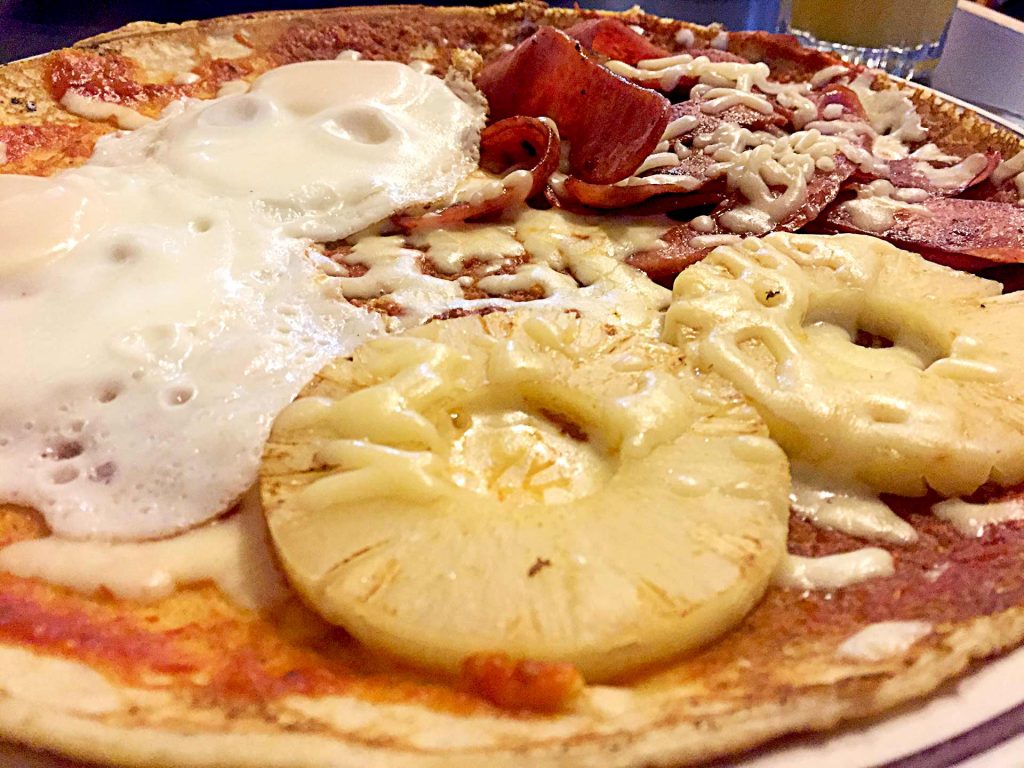 The pannekoeken itself was fairly flavourless, but this was good as the toppings provided an abundance of flavour. The bacon was perfectly cooked – not too crispy, not too soggy. I'd never tried basted eggs before, so it was a new experience for me, and I loved it! Similar to over-easy or sunny side up, these eggs had a runny yolk, but had a thin skin over the yolk. The sweetness of the pineapple satisfied my craving for a sweet breakfast, while also allowing me to venture into the world of savoury breakfast food.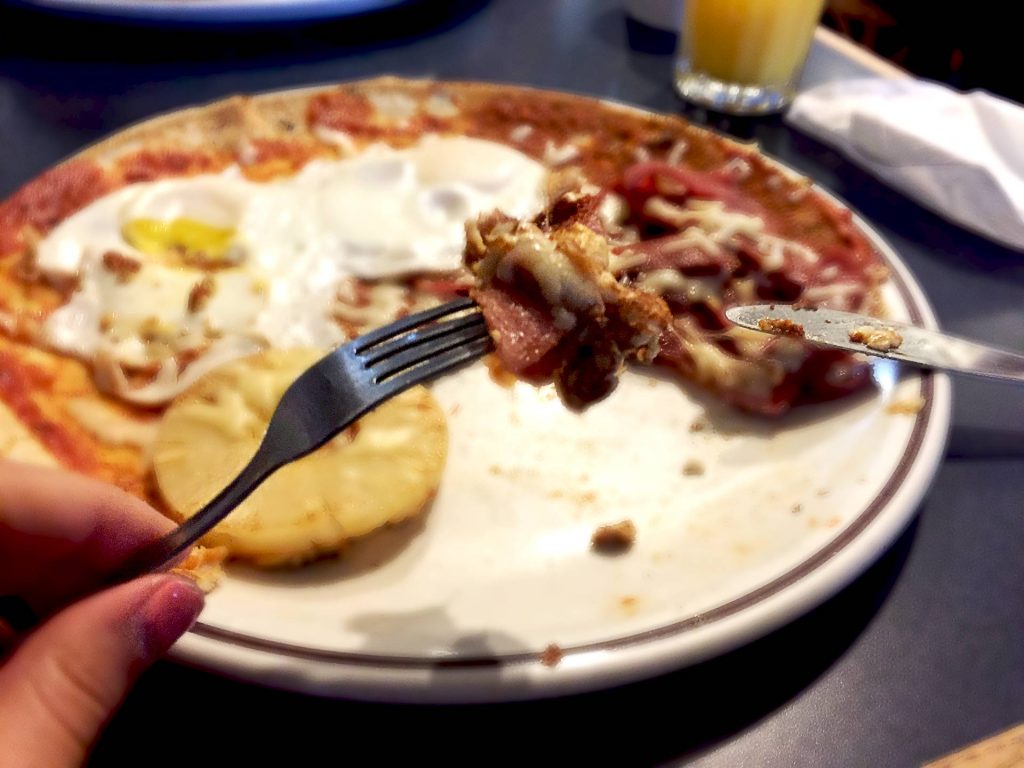 Overall, the Pizza Pannekoek really impressed me. I felt that I was eating pizza for breakfast (without actually eating leftover pizza for breakfast). It was a great amount of food for the price and very filling. I definitely recommend the Dutch Wooden Shoe Cafe's Pizza Pannekoek for any pizza lover who's looking for a unique way to enjoy their favourite dish.
Restaurant: Dutch Wooden Shoe Café
Featured Dish Name: Pizza Pannekoek
Dish Type: Pancake/Waffle/Crepe
Available For: Brunch
Dish Price: 13.00
Flavour Profile: Savoury
Served: Hot
Portion Size: Large