The Chocolate Orange Brussels Waffle for Your Lazy Sunday Morning
Vancouver has a variety of spots to hit up for a quick waffle fix. But, if you want to experience the taste of an authentic Belgian Waffle, it can get tricky. My personal favourite place for waffles is Nero Belgian Waffle Bar in downtown Vancouver. Their waffles are as close as you can get to true Belgian waffles. Plus, they elevate the waffle experience with unique flavours and toppings, especially when it comes to the Orange Mousse Waffle.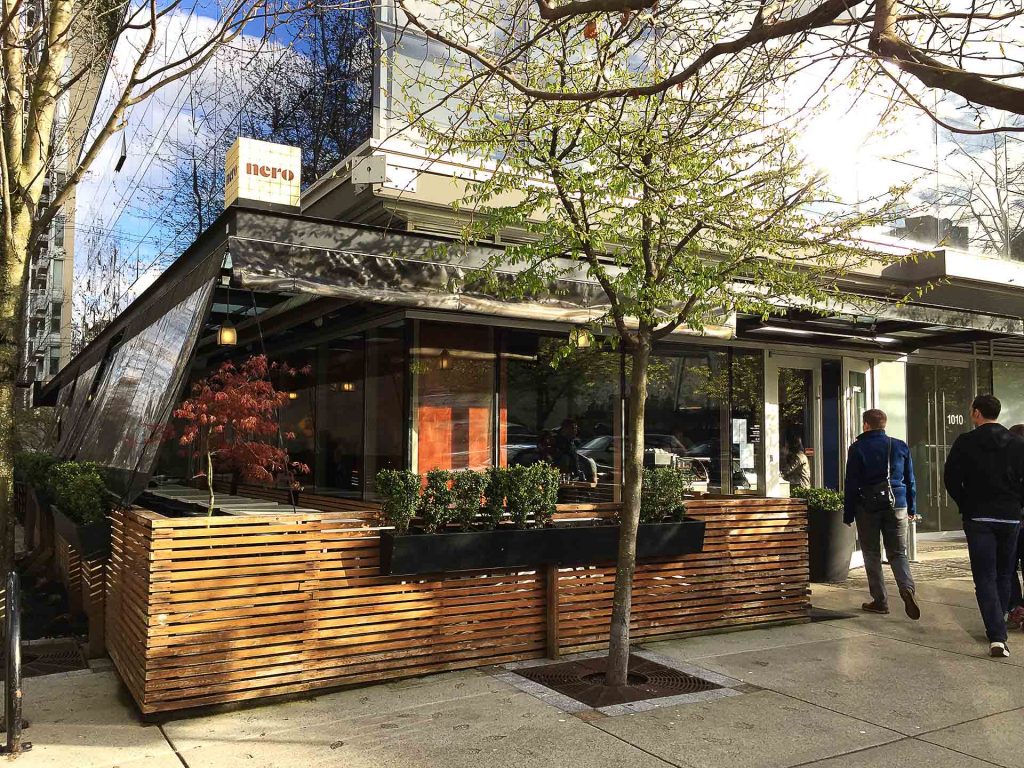 Nero offers the two main types of Belgian waffles, the Liege waffle and the Brussels waffle. The Brussels waffle, typically rectangular in shape, is incredibly light with large pockets. The dough is prepared with egg whites and yeast, which gives it that extra-light and fluffy texture. Liege waffles, on the other hand, are the opposite of that, with a richer, denser, and chewier texture. They're typically oval in shape. The Liege waffle is the most popular type in Belgium. In fact, Belgians love their waffles so much they have a public holiday every year to celebrate their existence!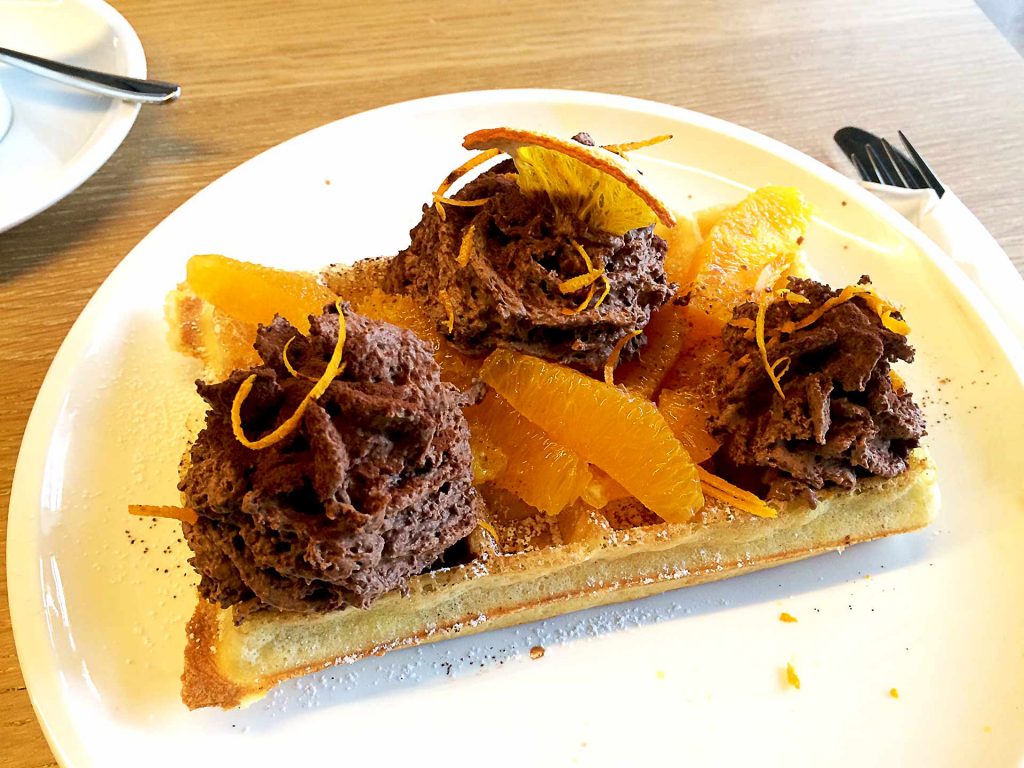 North American waffles are in a way similar to the Brussels waffle. But they're usually eaten as breakfast food, topped with butter, huge amounts of whipped cream, and syrup. In Belgium, waffles are actually more of a street food and typically come with just a little caster sugar on top. No fancy cream, syrups, or fruits. Sometimes, you get the top covered in chocolate, especially when ordering a Liege waffle. You eat them on the spot, without knives and forks, just like a slice of pizza.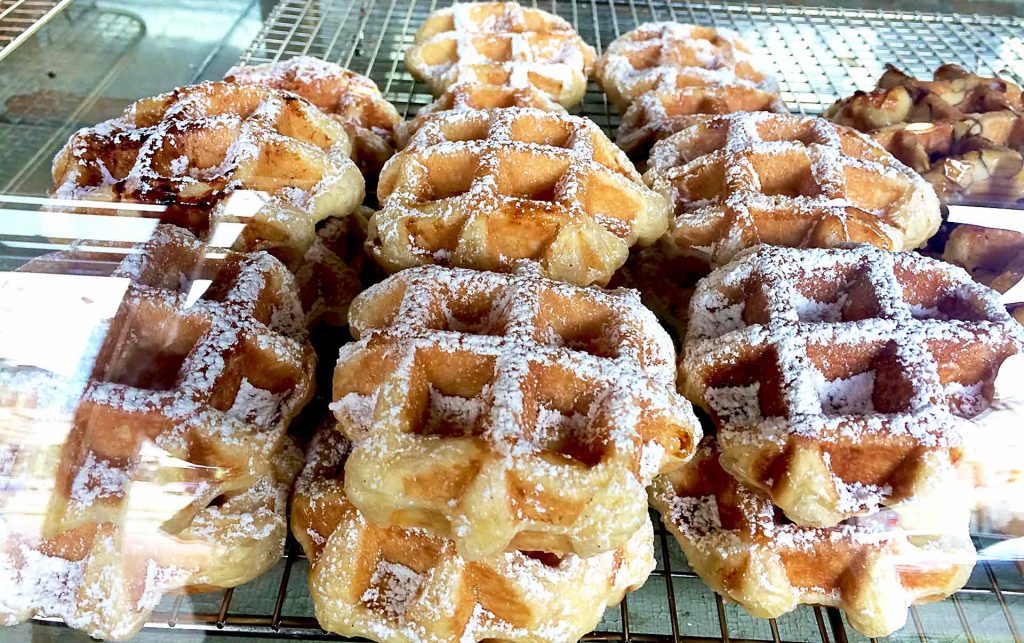 In my opinion, a well-prepared traditional Brussels waffle is as good as it gets and doesn't need any fancy toppings. However, Nero actually takes the classic Brussels waffle to another level with their Orange Mousse Waffle!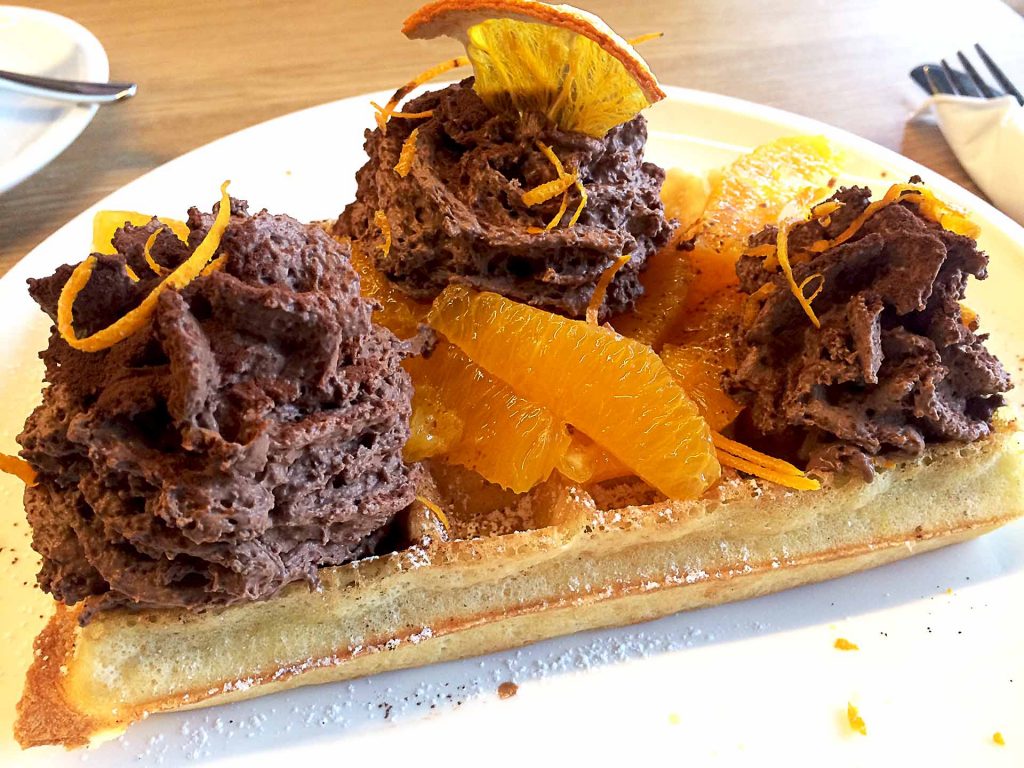 Imagine an incredibly fluffy Brussels waffle, with a very soft texture, topped off with a dark Belgian chocolate mousse and garnished with fresh-cut orange slices.
While the outside of the waffle has a slight crispiness to it, the inside is an exciting mix of fluff and chew. The perfectly smooth chocolate mousse has a light and airy mouth feel that complements the selection of textures perfectly.
Paired with the citrusy flavour of the orange, this is a match made in heaven. All of this together is simply the best waffle experience you could have on this planet!
If you're personally more a fan of a crispier and denser texture, Nero also offers this exact dish with a Liege waffle instead. Or, if you prefer a savoury option, Nero also has you covered with many other options like the Liege au Fromages or the Brussels Tapas Board.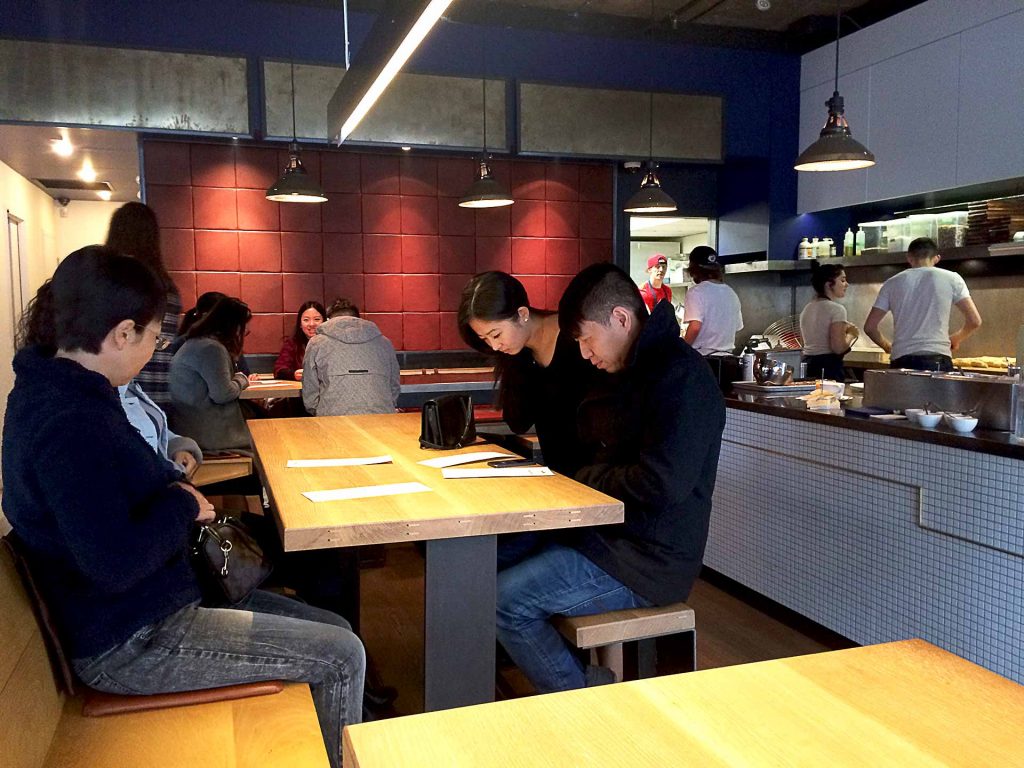 Nero prides itself in the fact that they make their dough in house from scratch every day. You can watch them from your table while they knead the dough, evenly divide it into waffle-sized portions, and then make every waffle with love and by hand. Successful with their first location in the West End, Nero has opened their second waffle bar in the trendy Yaletown neighbourhood. For a casual place, the service is pretty good, with friendly staff that know their products.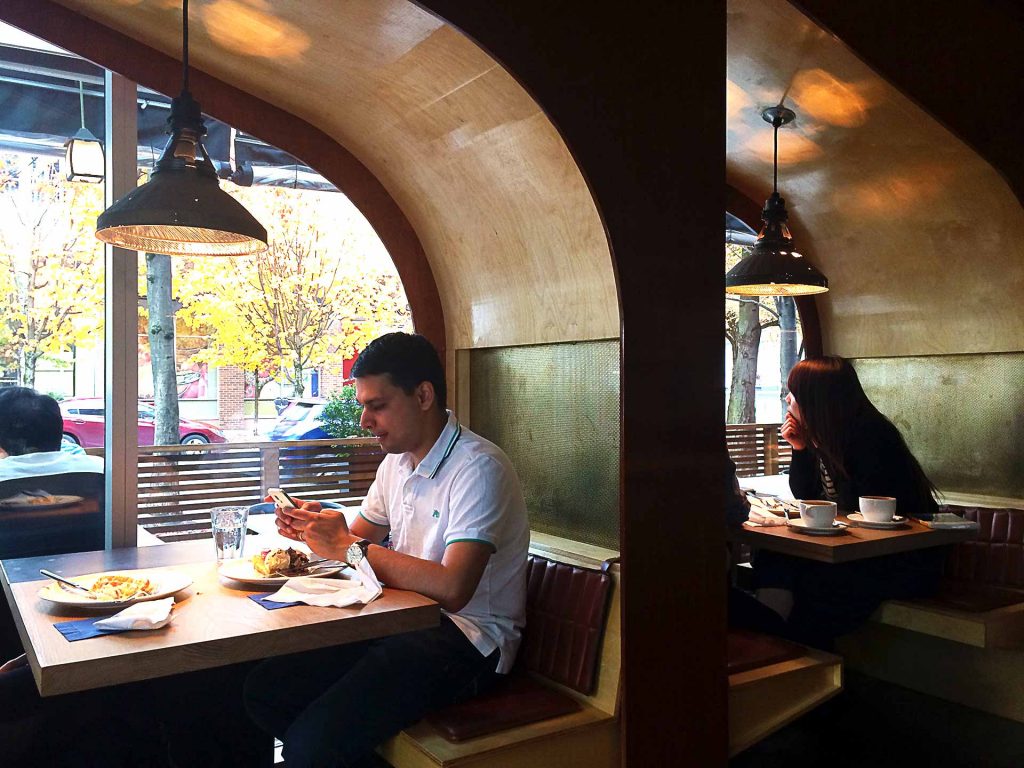 I prefer Nero's Yaletown location as it has a larger dining room with a modern feel. This means you can enjoy your waffle right there. For some solitude or people-watching, grab a little nook by the window and hang out for awhile while savouring the divine Orange Mousse Waffle and a coffee.
Restaurant: Nero Belgian Waffle Bar
Featured Dish Name: Orange Mousse Waffle
Dish Type: Sweet Pancake/Waffle/Crepe
Available For: All Day
Dish Price: $7.90
Flavour Profile: Sweet
Served: Hot
Portion Size: Small