The Delectable Dutch Pannekoeken to Satisfy Your Culinary Wanderlust
As a breakfast lover, I'm always on the hunt for new and exciting foods to indulge in for this morning meal. So naturally, I jumped at the chance to visit Angelina's Dutch Corner and try their specialty, the pannekoeken. This exotic-sounding dish originates from the Netherlands and Belgium. Thinner and larger than American pancakes, these crepe-like delights are usually served with "stroop," or sugar beet syrup. I couldn't wait to taste this historic dish.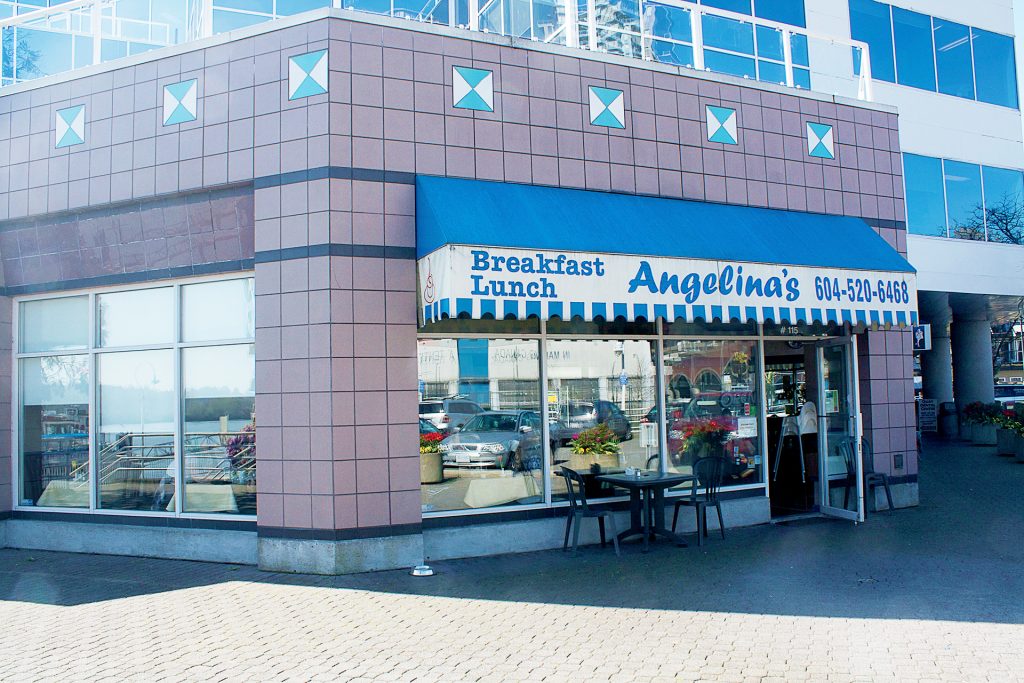 Angelina's Dutch Corner is a quaint café located at The Quay in New Westminster, right along the water. The view is spectacular, setting the mood for a picturesque meal. Upon entering, I was greeted by a friendly server and ushered to a cute yellow table near the window. The restaurant was fairly small and intimate, but had large windows that made it feel more airy. A single tulip decorated my table, paying homage to the restaurant's Dutch roots.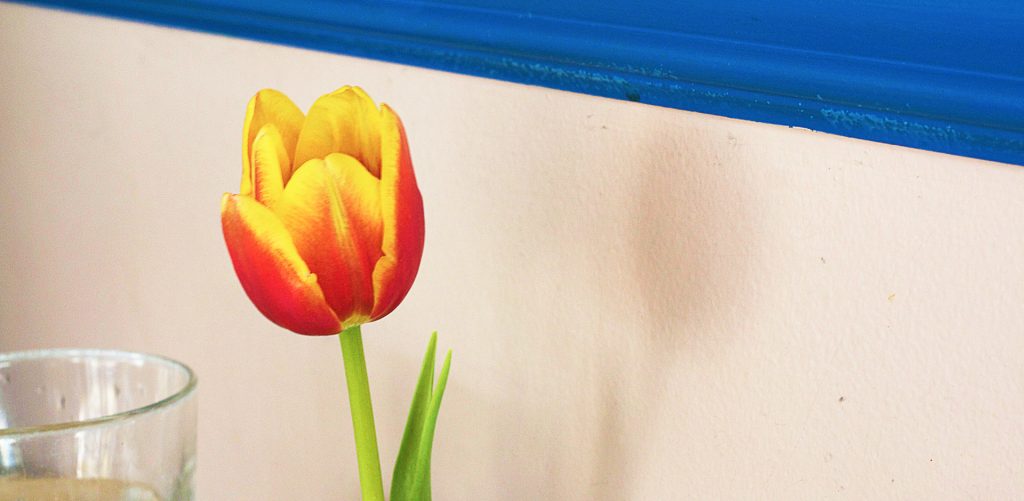 Angelina's has an expansive menu, with items ranging from traditional pannekoeken and Dutch-style omelettes to French toast and eggs benedict. I decided to go a little bit out of my comfort zone by picking a savoury pannekoeken instead of following my sweet tooth. What did I choose? The Grilled Apple and Bacon Pannekoeken.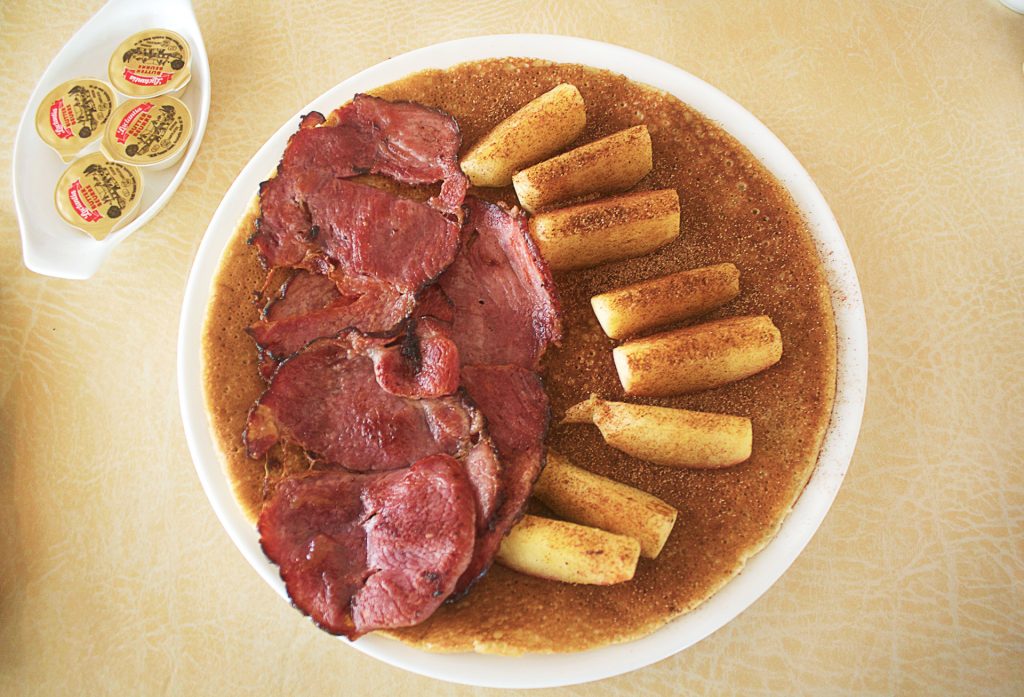 With homemade bacon and apple slices grilled to perfection, the Grilled Apple and Bacon Pannekoeken was a treat. I was surprised at how delicious it was, especially when paired with the stroop.
The savoury bacon flavour was expertly matched with the subtle sweetness of the lightly grilled apple and dashes of cinnamon.
Compared to a pancake, the pannekoeken itself was much thinner and denser. The dough wasn't as fluffy as a pancake and more closely resembled a thick crepe. The flavour of the pannekoeken was quite neutral and subtle, making it an ideal base for a wide variety of topping options.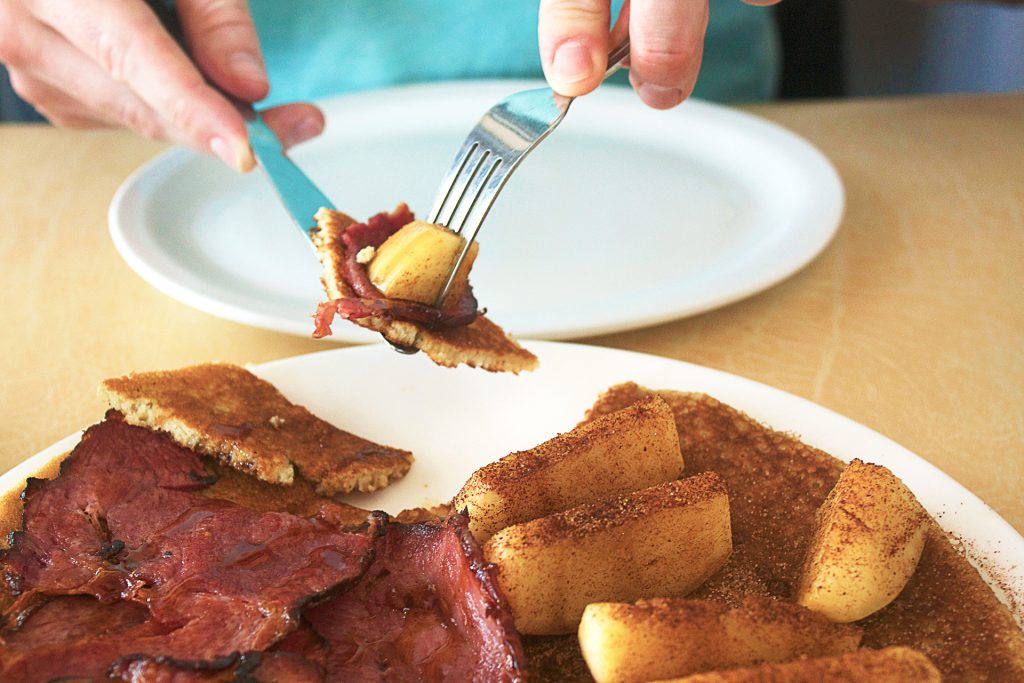 The stroop, or Dutch sugar beet syrup, had an interesting yet complementary flavour. It was sweet, but not as sweet as maple syrup, and a bit thicker in consistency. The serving of pannekoeken was quite large and filling, so I easily shared the meal with a friend. I also noticed that Angelina's serves a gluten-free pannekoeken, making this dish even more accessible for everyone.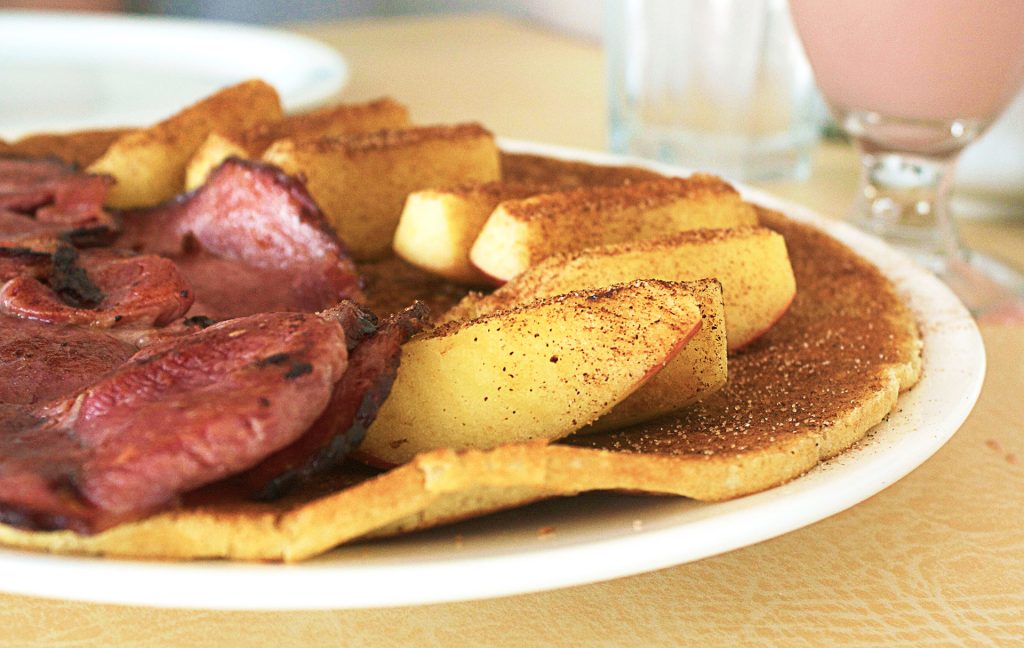 Overall, I was very satisfied with my experience at Angelina's Dutch Corner. It was a lovely atmosphere, with friendly staff and delectable food. I would definitely recommend this restaurant to anyone looking to expand their breakfast horizons and try something new!
Restaurant: Angelina's Restaurant
Featured Dish Name: Apple Bacon Pannekoeken
Dish Type: Pancake/Waffle/Crepe
Available For: Brunch
Dish Price: $13.00
Flavour Profile: Sweet
Served: Hot
Portion Size: Large