The Most Sophisticated Chocolate Bar to Indulge Your Senses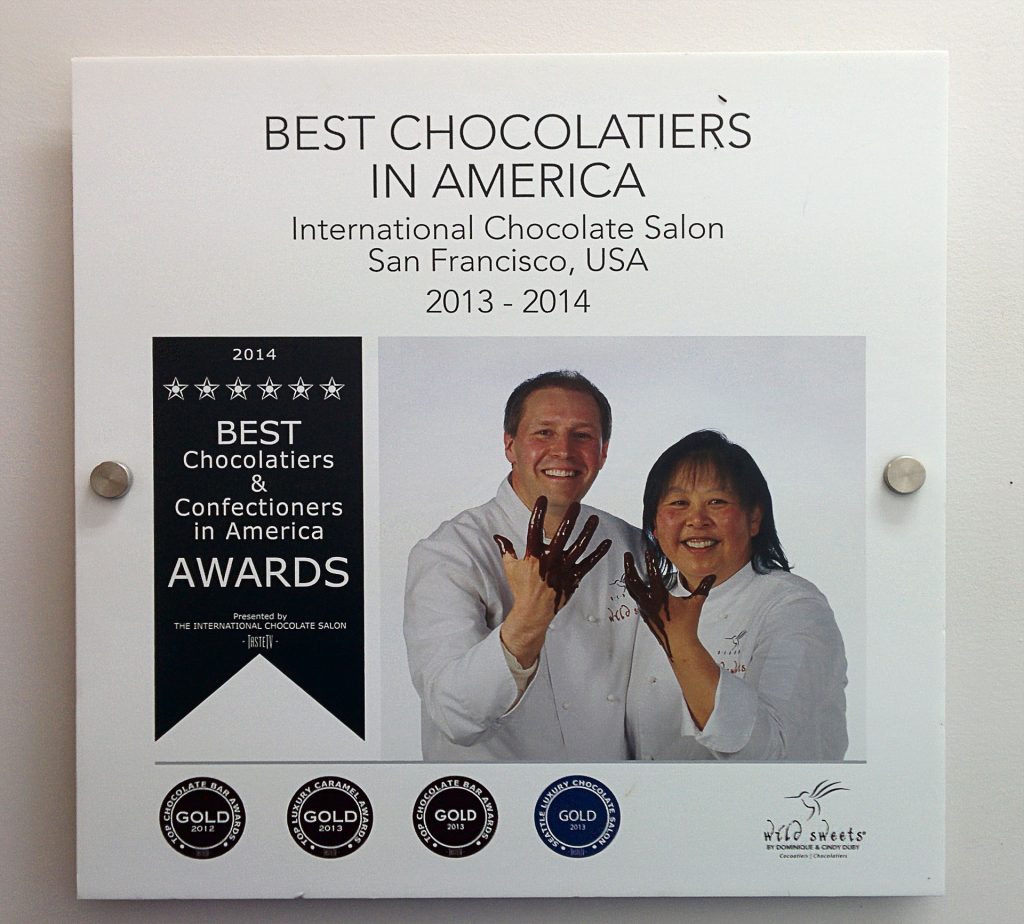 Wild Sweets is an international award-winning brand of designer chocolates founded by husband and wife duo Dominique and Cindy Duby. When I first visited their atelier in an industrial part of Richmond, I wasn't entirely sure what to expect. How could two world-renowned chocolate makers be operating out of a Vancouver suburb in such a remote location, without any fanfare? Needless to say, I was keen to find out more.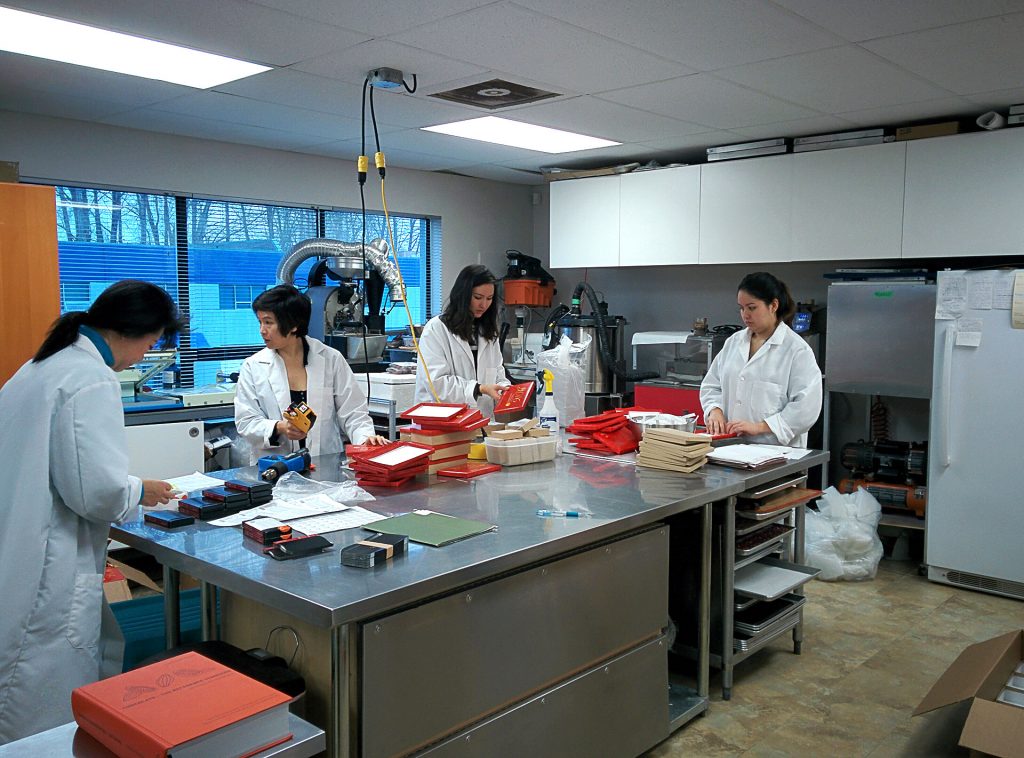 Wild Sweets' headquarters was in fact a small upstairs office converted into a hybrid space consisting of a squeaky-clean prep kitchen and a narrow, gallery-like display area for chocolates and confections. Since they cater mostly to wholesale clients, this odd setup (combined with the Saturday-only store hours) was justifiable; it certainly didn't stop individual customers like me from making a special drive out to their shop. Dominique and Cindy have since built a bigger retail space downstairs with minimalist but inviting décor, a super-high ceiling, and a temperature-controlled environment to keep their sweet treats fresh and cool. They plan to expand on the space later this year by adding areas for "experiences," such as a tasting bar, chocolate lab, and chocolate art gallery.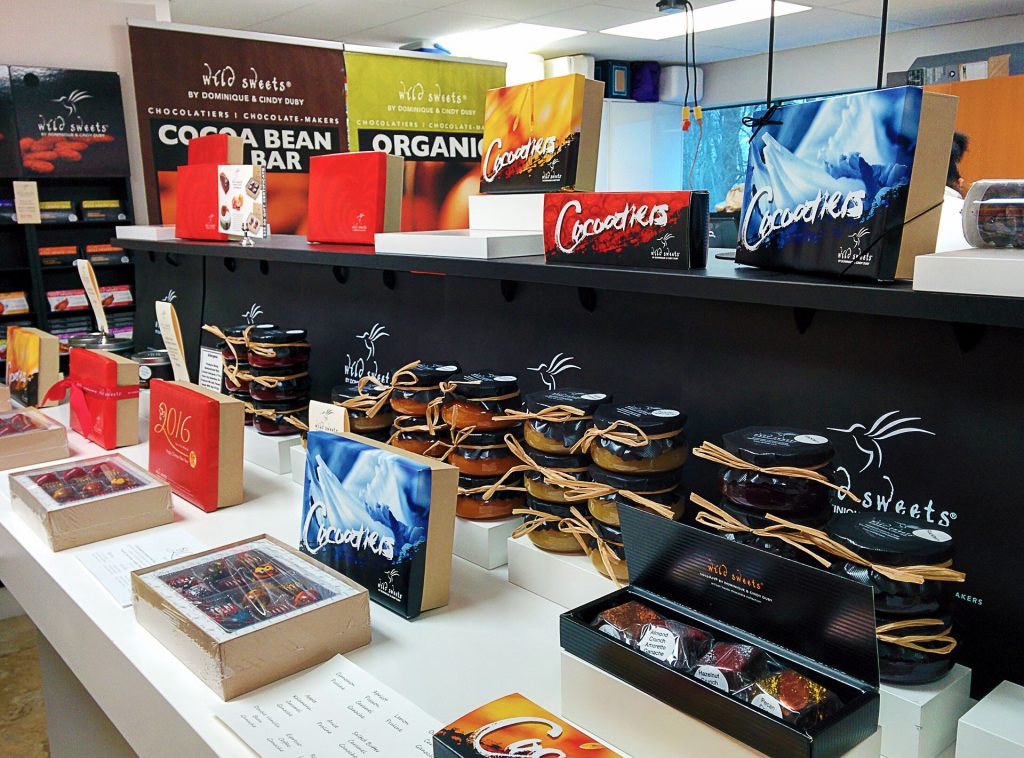 As I walked into Wild Sweets' temporary storefront on a rainy Saturday morning, Dominique was first to welcome me while Cindy and her assistants were busy preparing hundreds of chocolates for a wholesale order. This was quite a sight to behold as I got to see first-hand how Wild Sweets' micro-batch chocolates are meticulously prepared. As the comforting smell of chocolate wafted through the air, Dominique happily answered all my questions about their "bean-to-bar" process, an approach to chocolate making that's scientific in nature and requires many steps from initial research to final packaging. He also referred me to several cookbooks published by Wild Sweets, as well as a guide called "Chocolate – The Reference Standard," in which Dominique and Cindy were featured among the top chocolatiers of the world.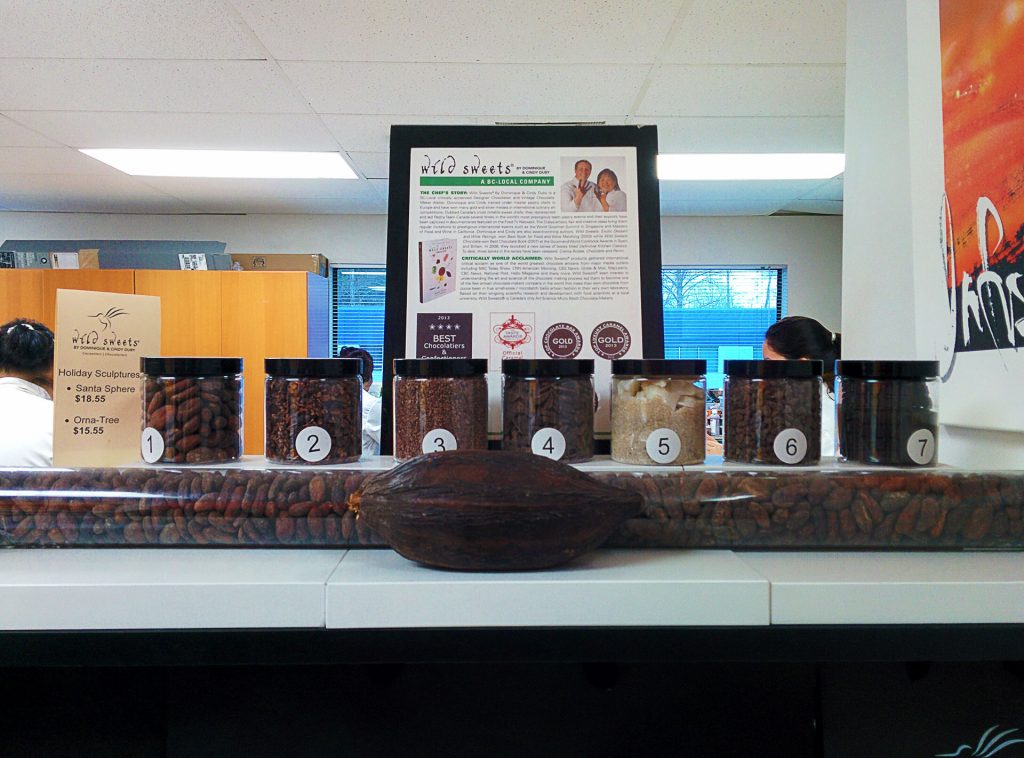 While browsing the shop, I was showered with generously sized samples of individual chocolates, chocolate bars, fruit confits, and spreads. Each sample was tasty in its own way, but the Walnut Caramel, Fig & Fennel Seeds Chocolate Bar caught my attention in particular because it won a silver medal at the 2013 International Chocolate Awards competition.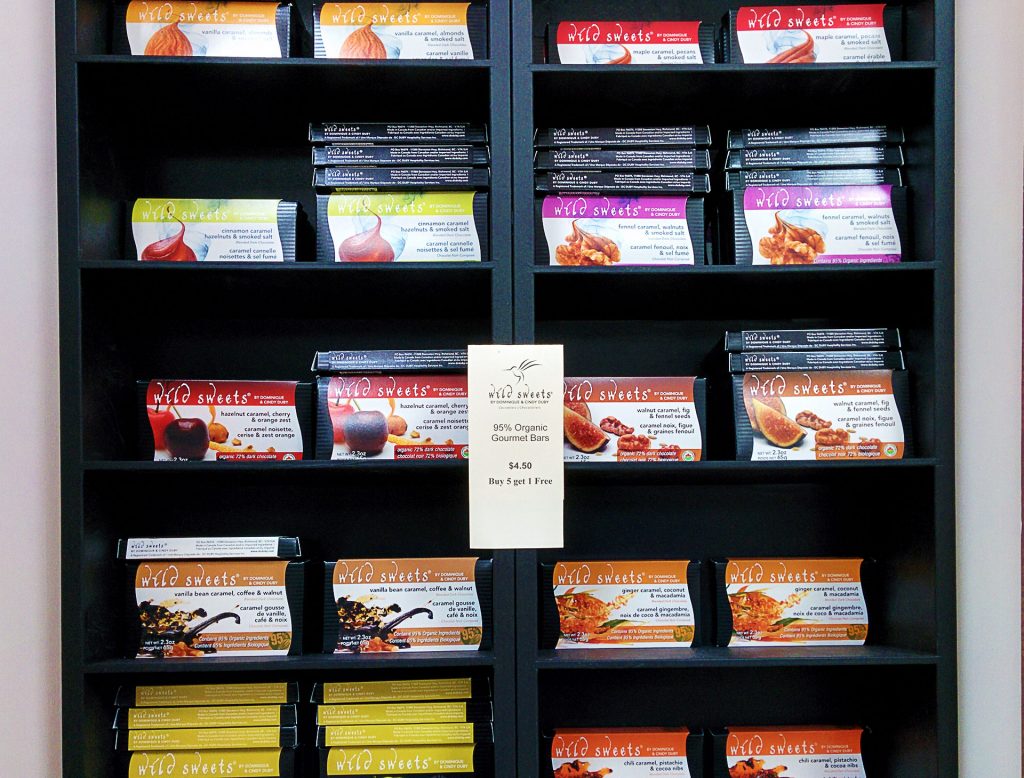 The chocolate itself was very mild in terms of sweetness and velvety smooth on the palate. Made with cane sugar and 95% certified organic ingredients, the bar also contained an impressive yet surprisingly subtle combination of spices and natural aroma extractives (fennel seeds, vanilla bean, lemon, and/or orange), dried fruits (blueberry, cherry, cranberry, fig, and/or raisins), and nuts (almond, hazelnut, and/or walnut). The aroma of the 72% dark chocolate came through only after I held it in my mouth for a second or two, lingering for a short while after I was done eating it.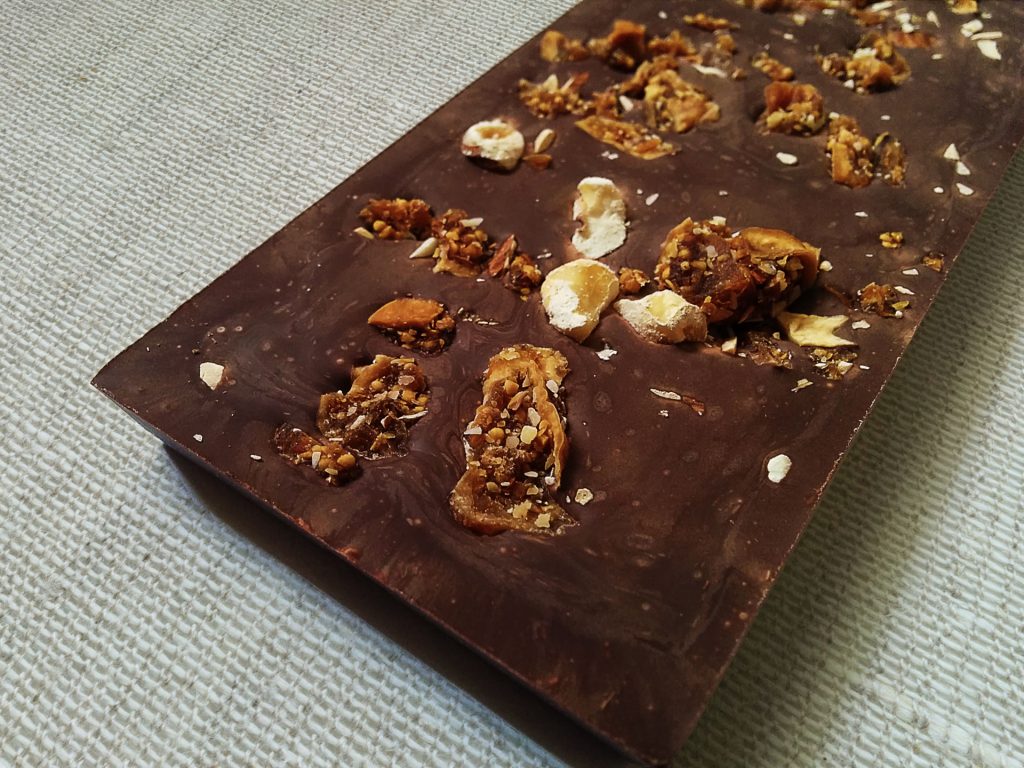 Based on my initial impression at the store, I bought a Walnut Caramel, Fig & Fennel Seeds Chocolate Bar to snack on back home where I took the time to truly appreciate the chocolate as an artisanal creation. The ratio of nuts and fruit to chocolate was just right – sprinkled on top only – giving the bar some added character. Small pieces of caramelized walnuts added crunch, while raisins and fig chunks provided some tartness and chewiness. Wild Sweets did a splendid job of balancing all the ingredients to enhance the chocolate rather than distract from it.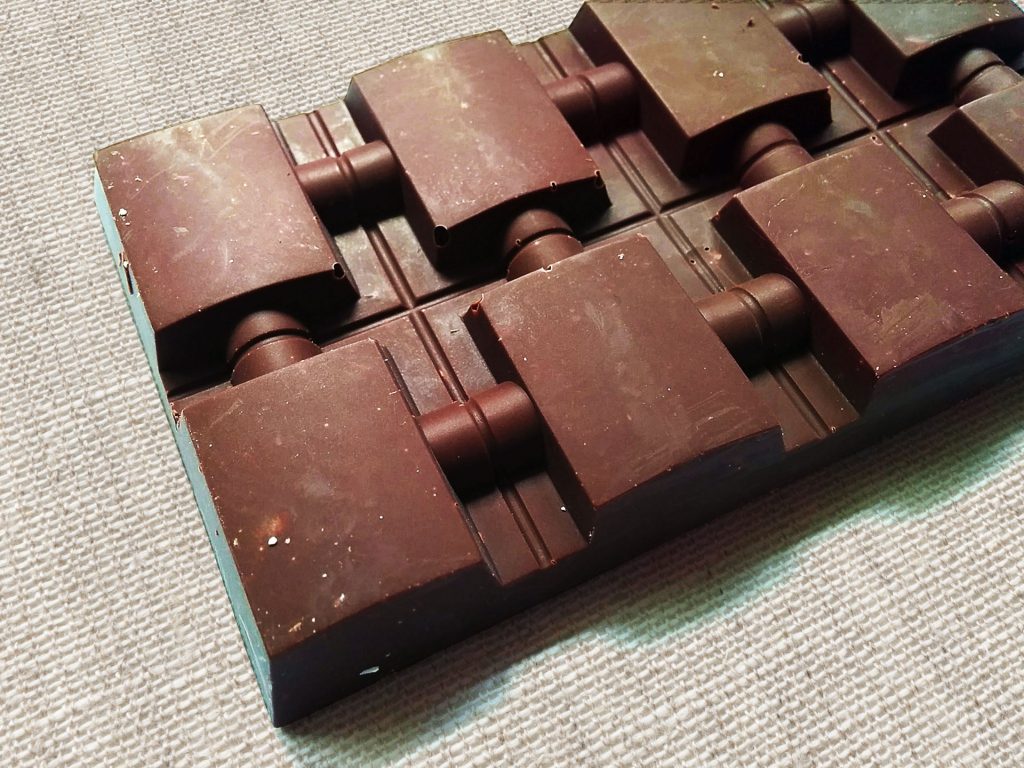 The difference between eating any old chocolate bar and Wild Sweets' carefully designed product, I soon discovered, was in the refinement and attention to detail. Wild Sweets' chocolate wasn't just something to consume all at once; it was a fragrant experience as well, similar to drinking a fine wine or smelling a perfume to identify its various notes and ingredients. What a treat for the senses!
Restaurant: Wild Sweets
Featured Dish Name: Fig & Fennel Seeds Chocolate Bar
Dish Type: Chocolate/Candy
Available For: All Day
Dish Price: $4.50
Flavour Profile: Sweet
Served: Cold
Portion Size: Small