The Authentic Malaysian Laksa Filled with Delightful Surprises
Don't let the exterior and interior décor fool you. If you want authentic Malaysian food, Hawker's Delight is where you want to be. It's quite the delight! The restaurant is tiny, so come early as it's hard to get a table during peak hours. Located on Main Street, Hawker's Delight can be easily missed as it's definitely a hidden gem.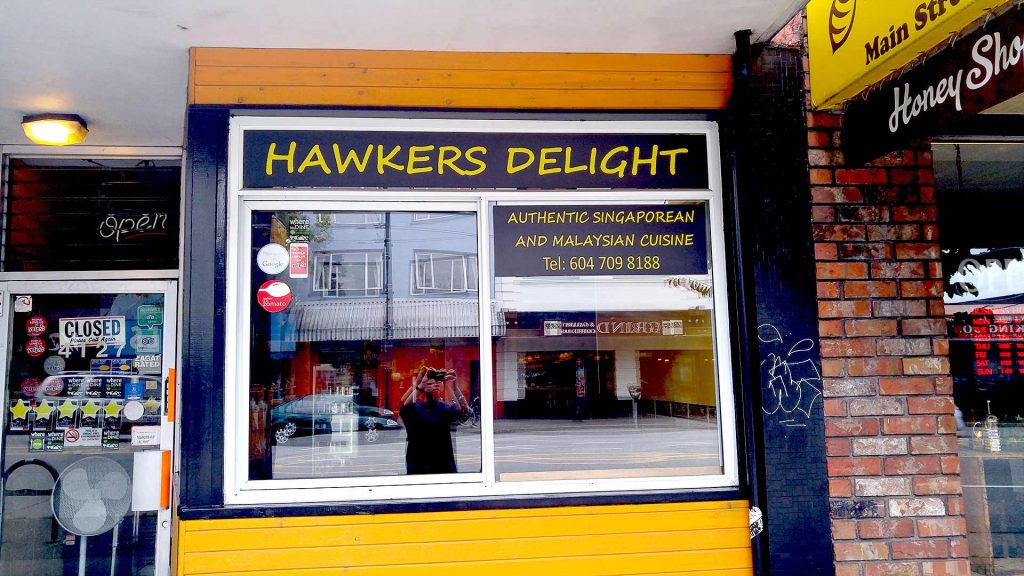 I've always enjoyed Malaysian food. The cuisine is highly complex, diversified, and greatly influenced by Chinese, Indian, and native Malay styles of cooking. Because it uses a number of spices and herbs, Malay food can be very spicy! Seasoning also enhances the taste and flavour, as chili paste, onions, turmeric and garlic are widely used in Malay cooking.
Walking into Hawker's Delight, I could smell the spices, herbs, coconut, and all the other deliciousness going on in the kitchen! Staff were friendly and the atmosphere was casual, with self-serve water and utensils. Even though there was a lack of service, this actually made me feel comfortable and more at home. Similar-styled restaurants are often found in Asia, where authentic tastes are the primary focus.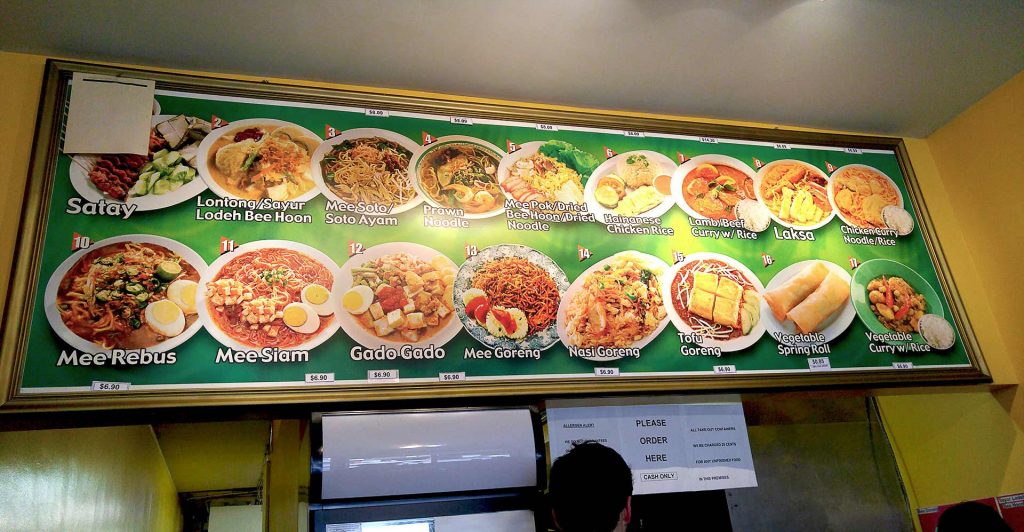 Hawker's Delight has a mouthwatering menu but I finally decided on the laksa, as several customers also ordered it. Hawker's Delight's laksa follows an authentic recipe consisting of shredded chicken, dried shrimp, tofu puff, fish cake, egg, prawns, bean sprouts, and wheat noodles, all immersed in a mild coconut curry broth.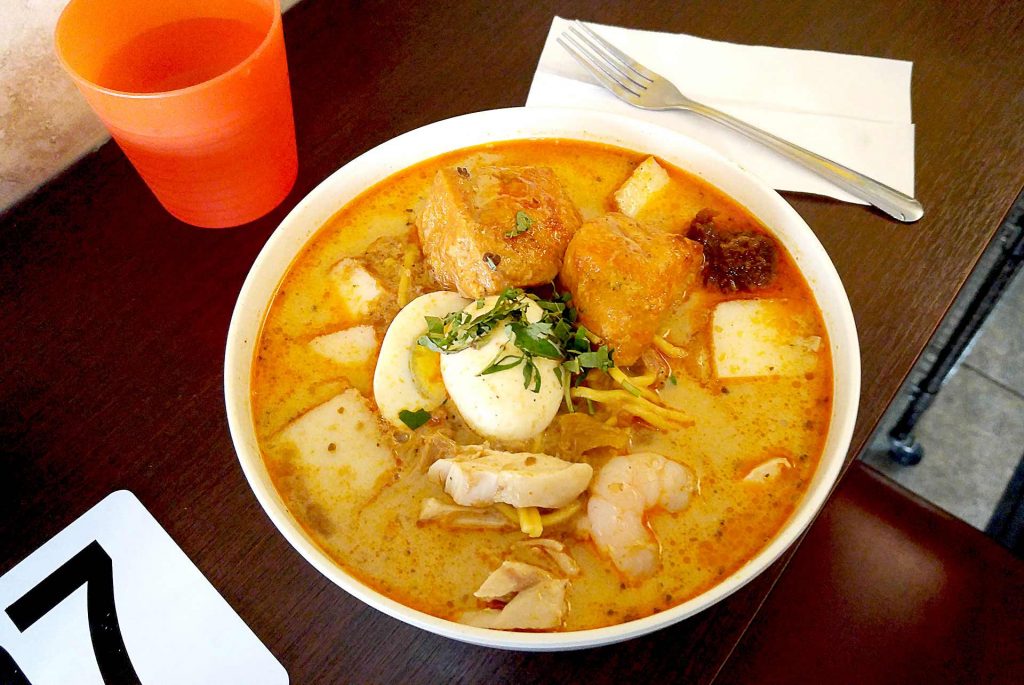 This Malaysian restaurant in Vancouver is also famous for their Hainanese chicken, which explains the such delicious chicken in the laksa. Chopped into bite-sized pieces, the chicken was flavourful, lean, tender, soft, moist, and juicy.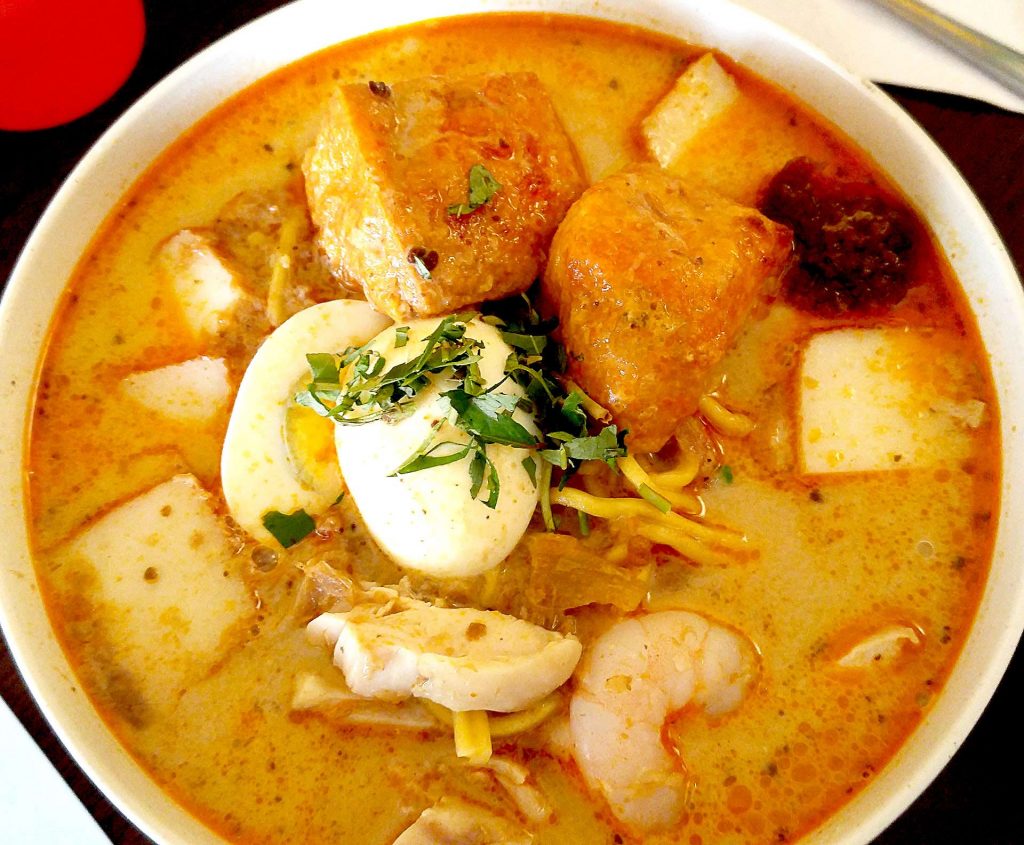 The succulent chicken and well-spiced laksa broth created a perfect harmony of flavours that really made this dish my recommended choice for this hole in the wall. It was quite a delicious surprise!
The toppings in the laksa were the sidekicks to the pieces of chicken! Each topping had its own texture and flavour that complemented the dish uniquely. The dried shrimp and prawns added a seafood flavour. The tofu puff and fish cake were like sponges that soaked up the coconut curry broth in each bite. The bean sprouts added a crunchy texture. And the egg was a good garnish. The word "laksa" means "one hundred thousand," and refers to the variety of ingredients in this dish. Hawker's variation of the laksa is definitely a memorable one!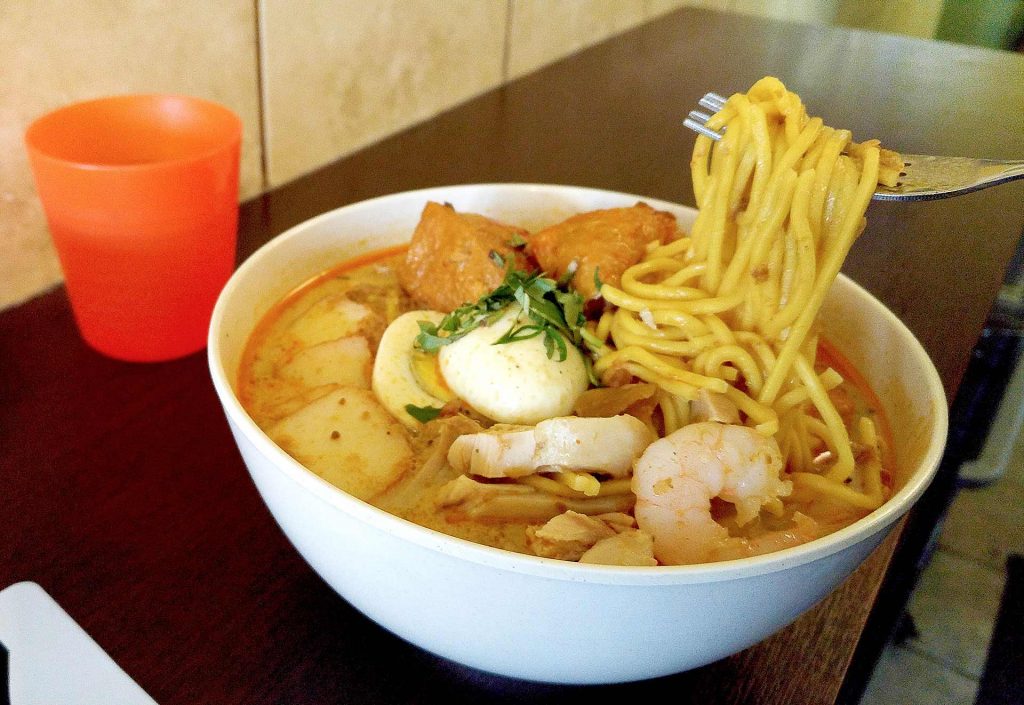 Because their portions are fairly big, I suggest bringing a container for leftovers, as each takeout box costs 25 cents. Also, Hawker's only accepts cash so bring enough money to try their specialties!
Restaurant: Hawkers Delight Deli
Featured Dish Name: Laksa
Dish Type: Noodles
Available For: All Day
Dish Price: $8.09
Flavour Profile: Curry
Served: Hot
Portion Size: Large