The Meatiest Dumplings for a Late-Night Feast With Friends
For late-night Chinese, most people think you'd have to travel out to Richmond to get something authentic and delicious. But after a night out in downtown Vancouver, you never want to trek all the way out to Richmond. Luckily, Congee Noodle House is able to help you out with all of your late-night Chinese cravings.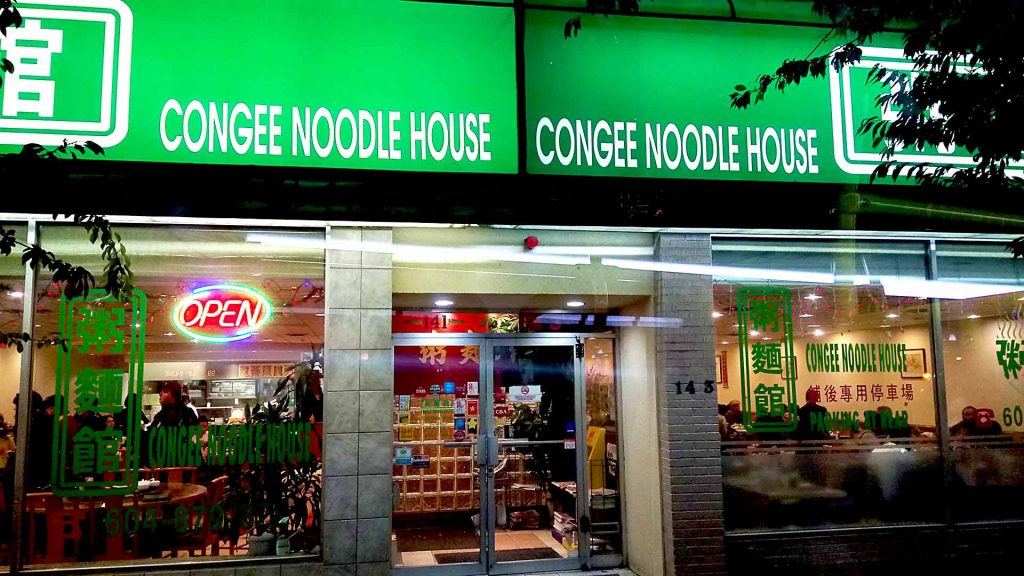 Congee Noodle House is conveniently located at Main and Broadway. In fact, if you take the 99 bus, the stop is right in front of Congee Noodle House's front doors. When you walk in, you're greeted with a spacious dining area. Here, patrons of all ages are eager to dive into their congee bowls, noodle platters, and delicious chef's special dumplings.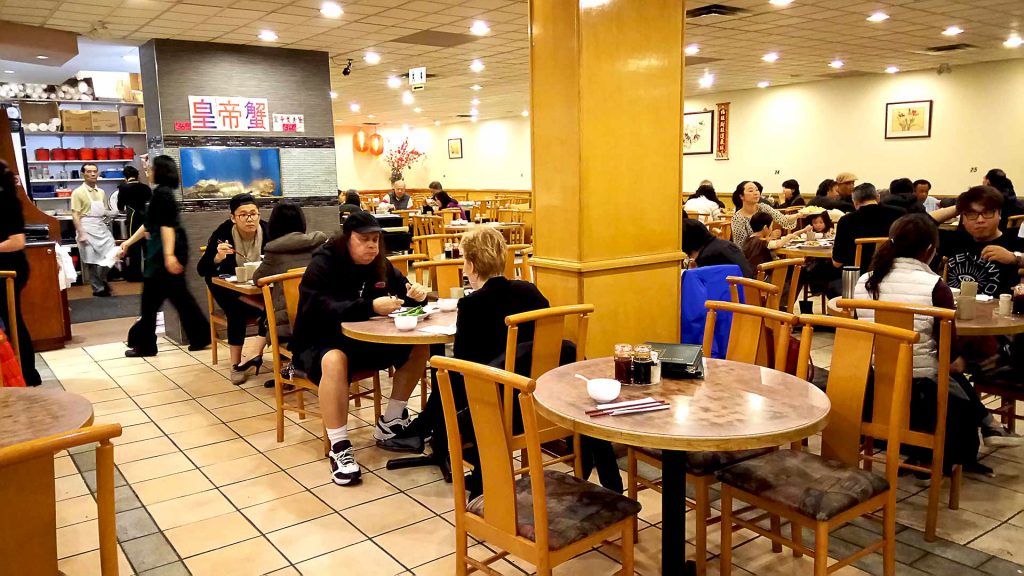 There isn't much to say about the décor at Congee Noodle House. The place is clean and spacious, and that's about it. But you're not there for a stylish setting; you're there for authentic Chinese food at a reasonable price. As soon as you walk in and weave your way to an open table, delicious aromas will fill your nostrils. You'll have to stop yourself from salivating.
After making a selection from their ginormous menu and waiting just a short time, you see your dish arriving from the kitchen. Your eyes light up because you know the delicious Dumplings with Ginger & Green Onion in Oyster Sauce are heading your way. You nod to your friends who ready their chopsticks as the waitress sets down the platter of eight dumplings. You don't want to be the first to grab a dumpling but you know you won't be able to hold back for very long. Luckily, your friends are on the same page and you all dive in at once.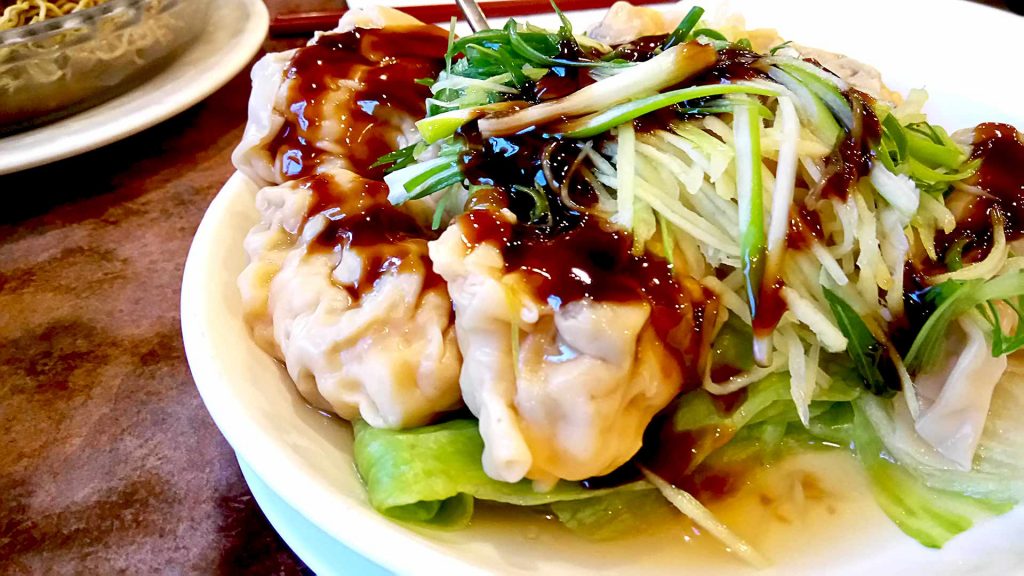 You scoop your dumpling out of the broth and from the top of a bed of cabbage. You take a bite and savour the immediate burst of flavour in your mouth.
The dumpling itself is chock-full of meat and seafood. In fact, in your second dumpling, you discover a whole prawn within the meaty centre.
This place is definitely not skimping. While sitting in the ginger-rich broth, your dumpling has picked up some subtly sweet and tangy notes. These are perfectly complemented by the saltiness of the oyster sauce drizzled on top.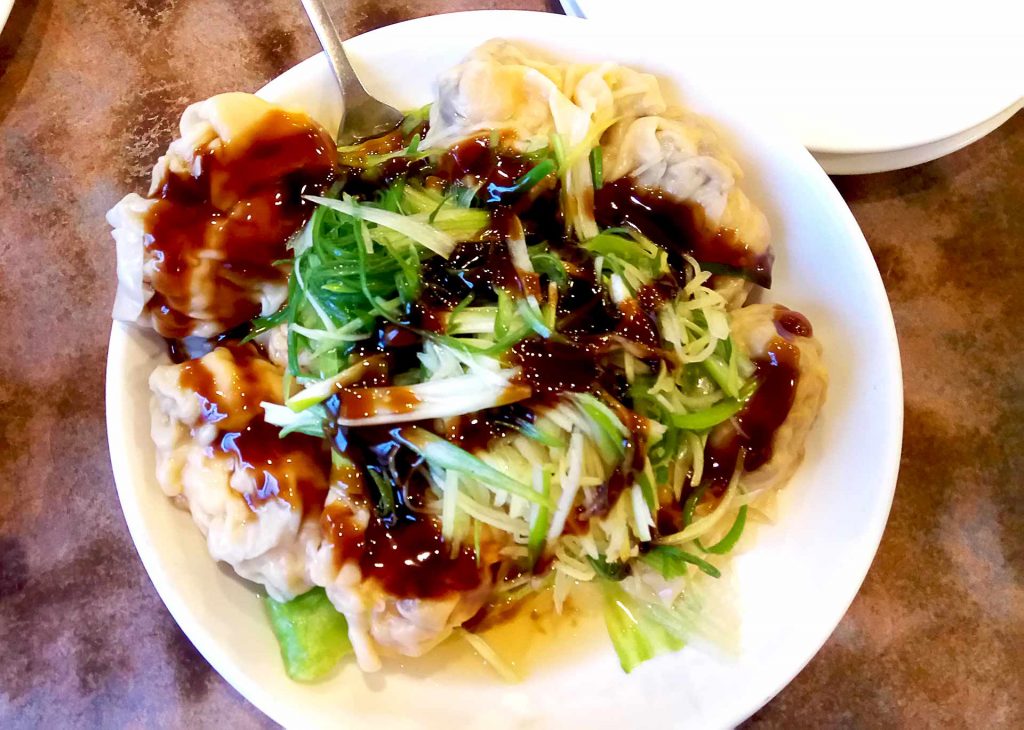 The dumpling wrapper is similar to a wonton – thin and delicate. It holds the meaty inside perfectly and works well as a vessel when you inevitably begin scooping extra broth from the bottom of the dish into your dumpling. And if you're looking for an extra bit of tart flavour and a change of texture, you'll help yourself to some of the green onions placed on top of the dish.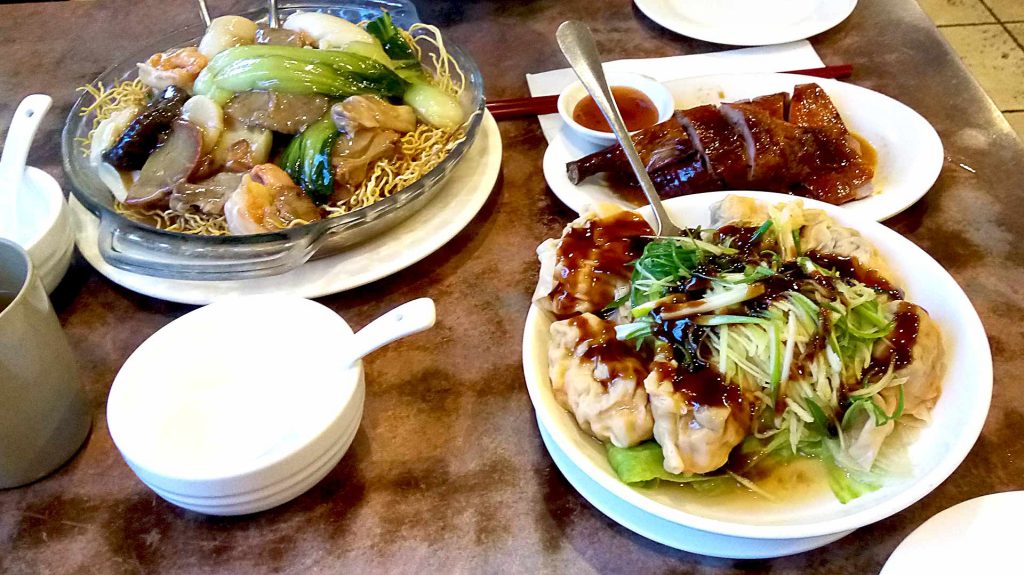 After having your fill of dumplings and sampling some of Congee Noodle House's other dishes, like their House Chow Mein or congee, you signal for your waitress. Unfortunately, if you're looking to get takeout boxes or anything besides the food that you ordered, you might be waiting a long time. The only thing that moves fast here is the food and, to be honest, that's what you're looking for. You're not here for superb service. You'll take speed over service when it comes to your late-night Chinese food. And the wait staff probably feel the same way.
To pay at Congee Noodle House, you'll need to head up to the counter and settle your bill by cash or debit. They don't accept credit cards here. But despite the less-than-warm service, you still leave Congee Noodle House fully satisfied, with a smile on your face. If you're lucky, you'll have a few leftover dumplings in a takeout box that you'll want to devour as soon as you get on the bus.
Restaurant: Congee Noodle House
Featured Dish Name: Dumplings with Ginger
Dish Type: Dumplings
Available For: All Day
Dish Price: $8.50
Flavour Profile: Savoury
Served: Hot
Portion Size: For Share