The Avocado Toast Packed With Mediterranean Flavours
My friends and I needed some catching up to do. One of us is about to go travelling in South Africa, while the other is about to graduate university. And me? I'm planning a wedding and moving to Salt Lake City. So we decided to meet up at Black Tiger Coffee Co., a new industrial style coffee shop near us. We each grabbed a Spanish latte and a toast – Mediterranean for me – as we had some long talks ahead of us in this quiet minimalistic cafe.
Black Tiger's Mediterranean toast was, in one word, hearty. The waitress brought it to our table, beautifully plated on a small cutting board.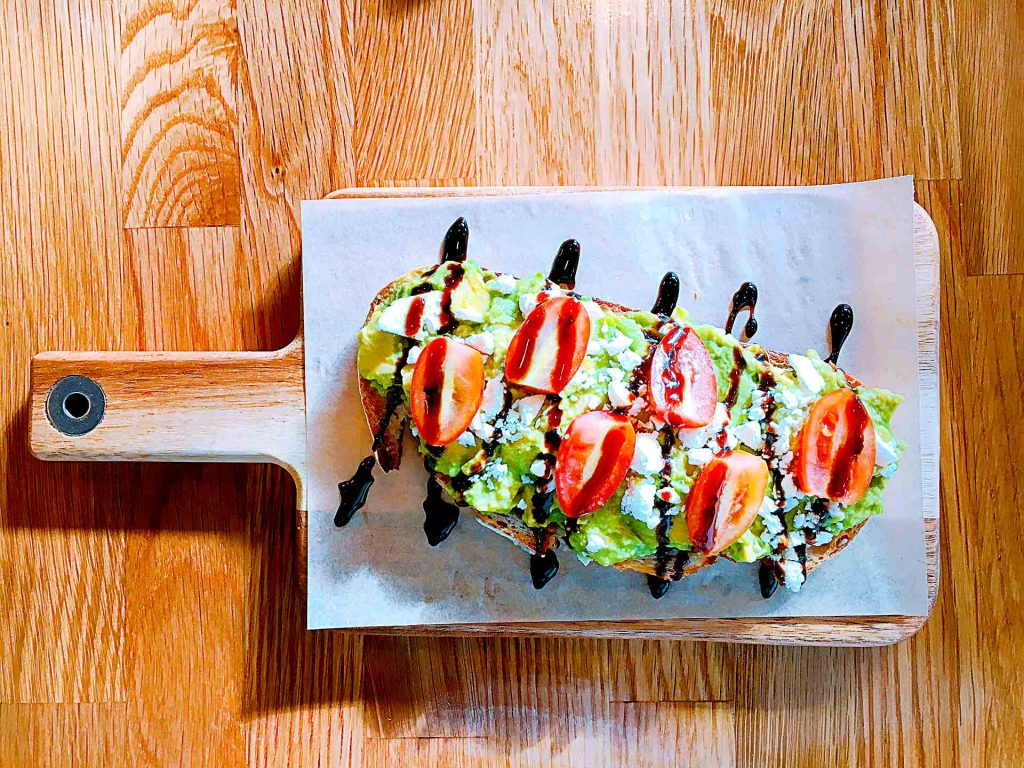 The slight waft of balsamic vinegar got my taste buds going. But what I loved was that this avocado toast had some depth to it. For one piece, I was quite satisfied by its density, as I usually never get full on a single slice. Black Tiger's use of sourdough really helped, adding grit and a sour twist of flavour.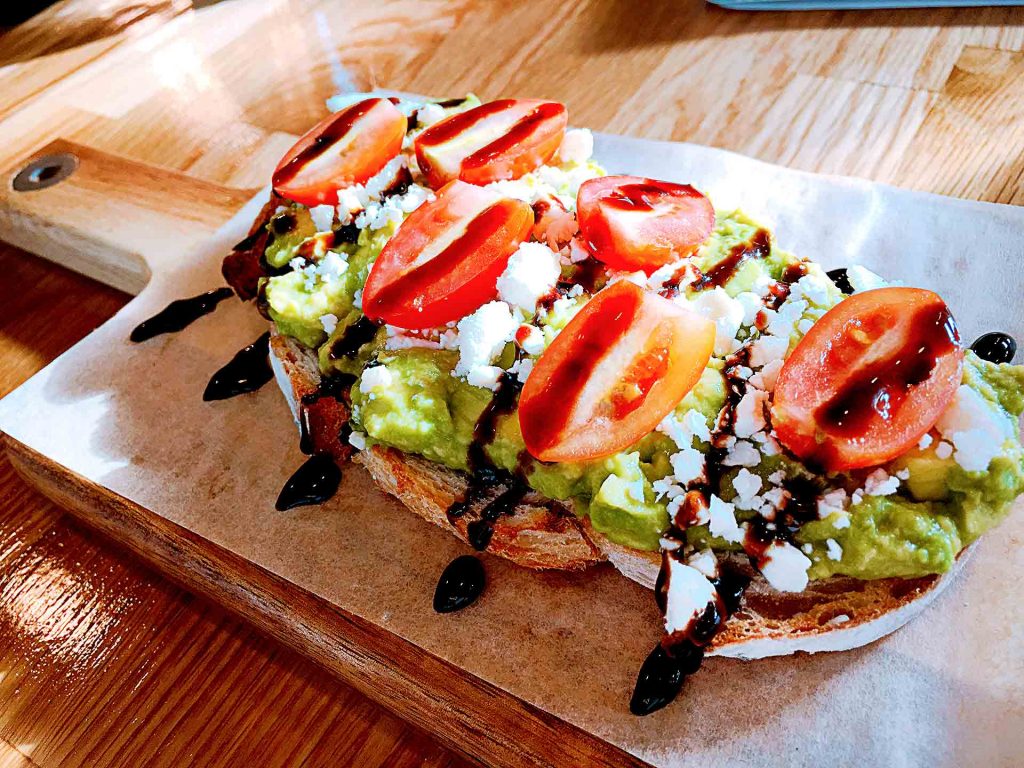 The avocado itself was well smashed and smooth with no chunky pieces. Since this was a Mediterranean fusion, a generous helping of feta cheese and tomatoes topped the avocado. I love feta cheese for its intense tang. However, Black Tiger used a milder feta for their toast – a successful move, as the cheese didn't mask the flavours of the other ingredients. Rather, it complemented the creaminess of the avocado, adding a rich taste to a toast that could've otherwise been bland.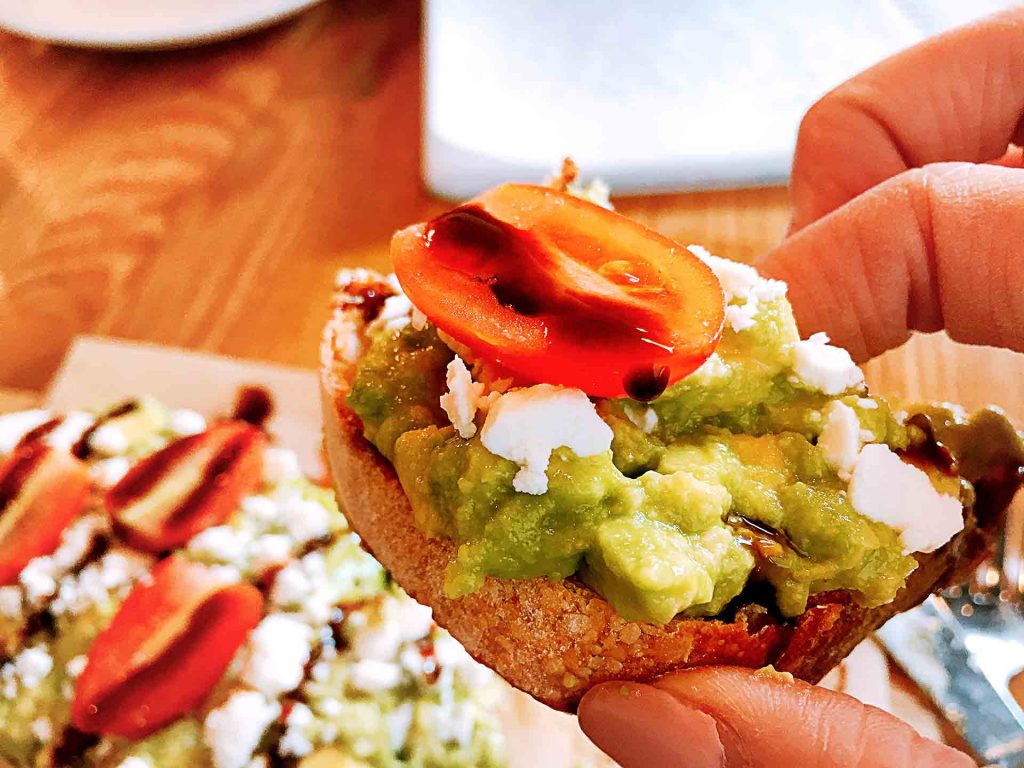 The tomatoes and drizzle of balsamic vinegar highlighted the toast. The tomatoes offered a fresh, sweet bite. Their juices were sugary and cold, a refreshing punch between the creaminess. Meanwhile, the balsamic, a velvety syrup, accentuated the sweet tomatoes.
This Mediterranean avocado toast had a perfect balance of sweet and creamy, never too thick or flat.
As the hours melted away at Black Tiger Coffee, it's safe to say we were fuelled by good conversation and great food.
Restaurant: Black Tiger Coffee Co.
Featured Dish Name: Mediterranean Toast
Dish Type: Antipasti/Tapas/Snack
Available For: Breakfast
Dish Price: $6.00
Flavour Profile: Savoury
Served: Cold
Portion Size: Large