The Matcha Cake That's As Pretty As A Garden
I'd been noticing Mr. Mustache all over Instagram, so we decided to pop in when we happened to be around Metrotown.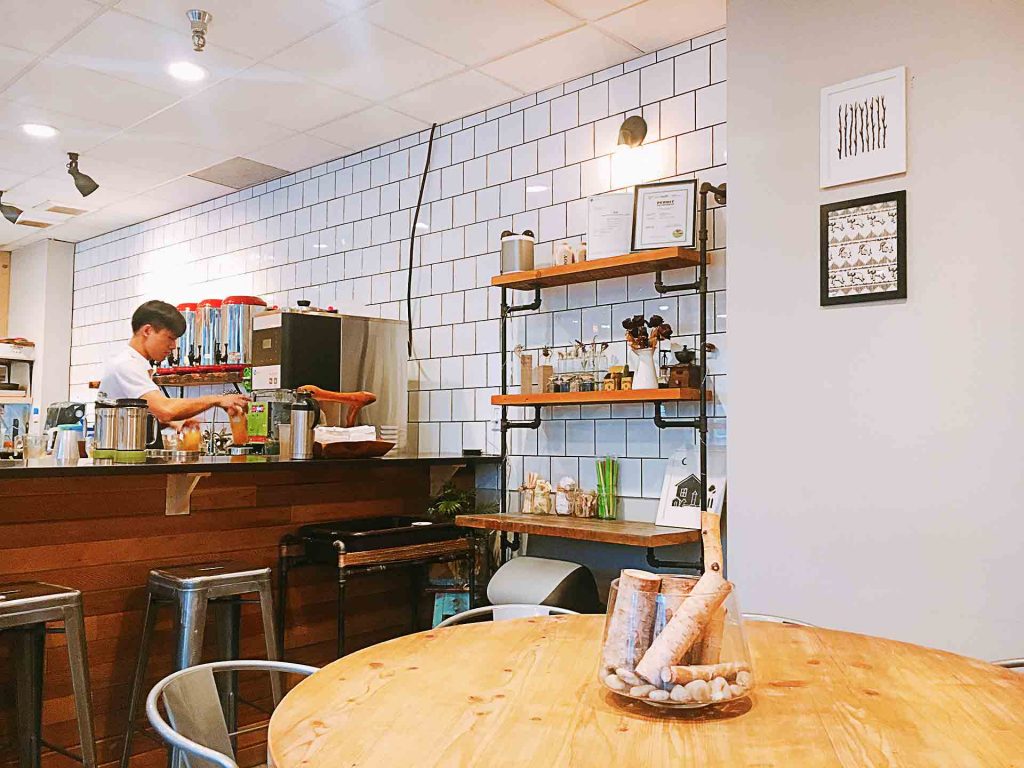 As I stepped in, the first thing I noticed was Mr. Mustache's mesmerizing array of cute desserts.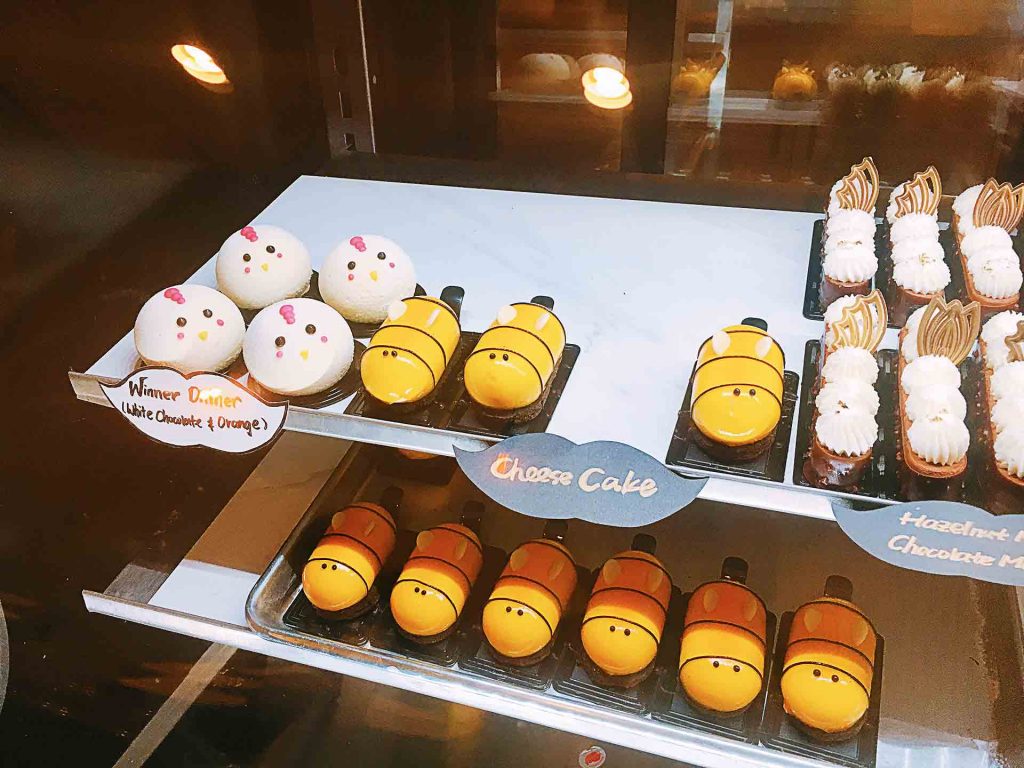 Because I'm always indecisive, I asked the barista which dessert was the most popular. And with his help, I chose the cutest little Matcha Matcha cake.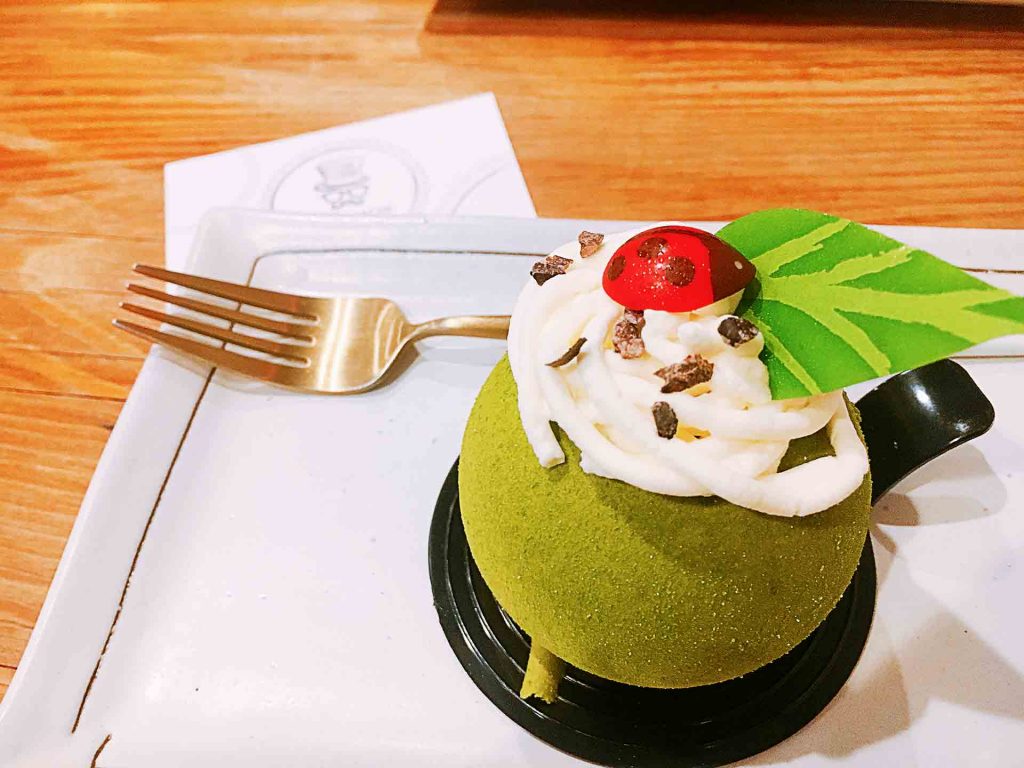 The Matcha Matcha was quite unexpected. For a dessert, I imagined the cake to be decadent. However, it was very similar to a red bean bun. Red bean can be quite the deceiving dessert. It can be savoury, like the Chinese style buns. Or, it can be incredibly sweet, like shaved ice in South Korea. Since I had an affogato that morning, a savoury cake hit my late-night snack spot. The savoury red beans paired well with the subtle bittersweetness of matcha.
Now, I know what you're thinking: that description doesn't sound appealing. What cake isn't sweet? For many Asian Canadians, however, this isn't strange at all. Matcha and red bean for us are like French fries and gravy to a Canadian – a ubiquitous pairing!
Though the matcha on its own can be quite bitter at first, the cake gives off a sweet aftertaste that lingers in your mouth. This transition from savoury to sweet makes a great combination you must try.
The matcha was fragrant, rich, and fresh. It held its own and wasn't overpowered by the red bean filling. But, if you need to satisfy a sweet tooth, you'll love the cute chocolate leaf and ladybug decorating the cake.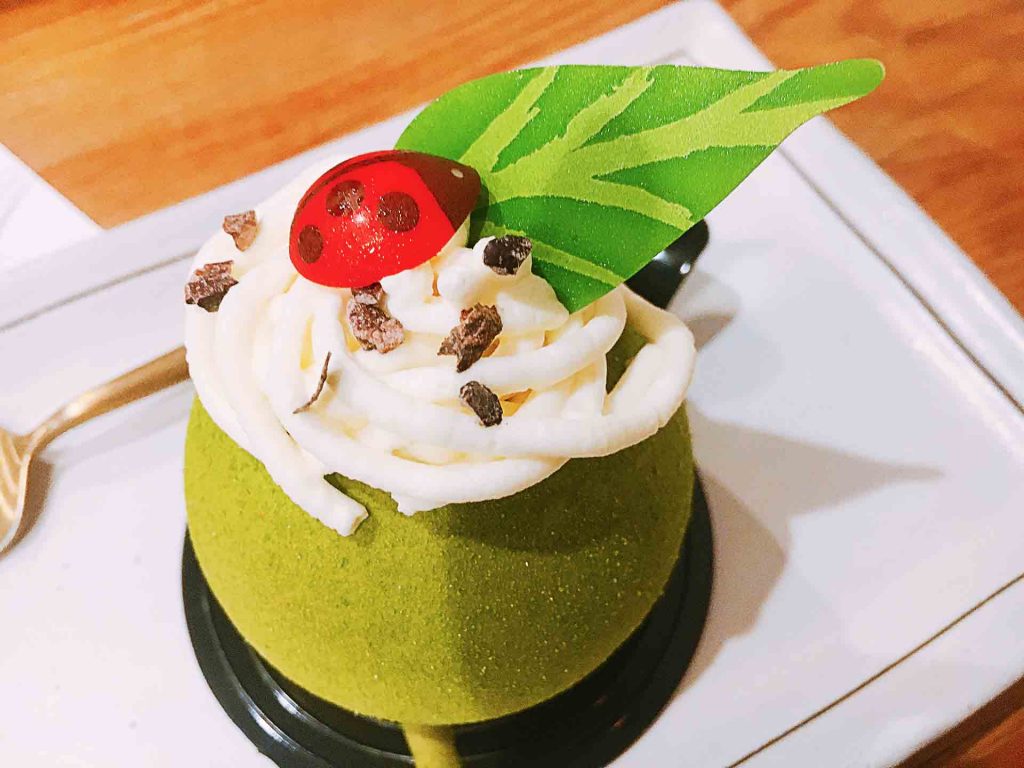 The cake itself was airy and spongy, similar to an angel food cake. I loved the fluffiness of the cake, and it didn't sit too heavy on my stomach. And rumour has it, this matcha cake was baked by their in-house baker.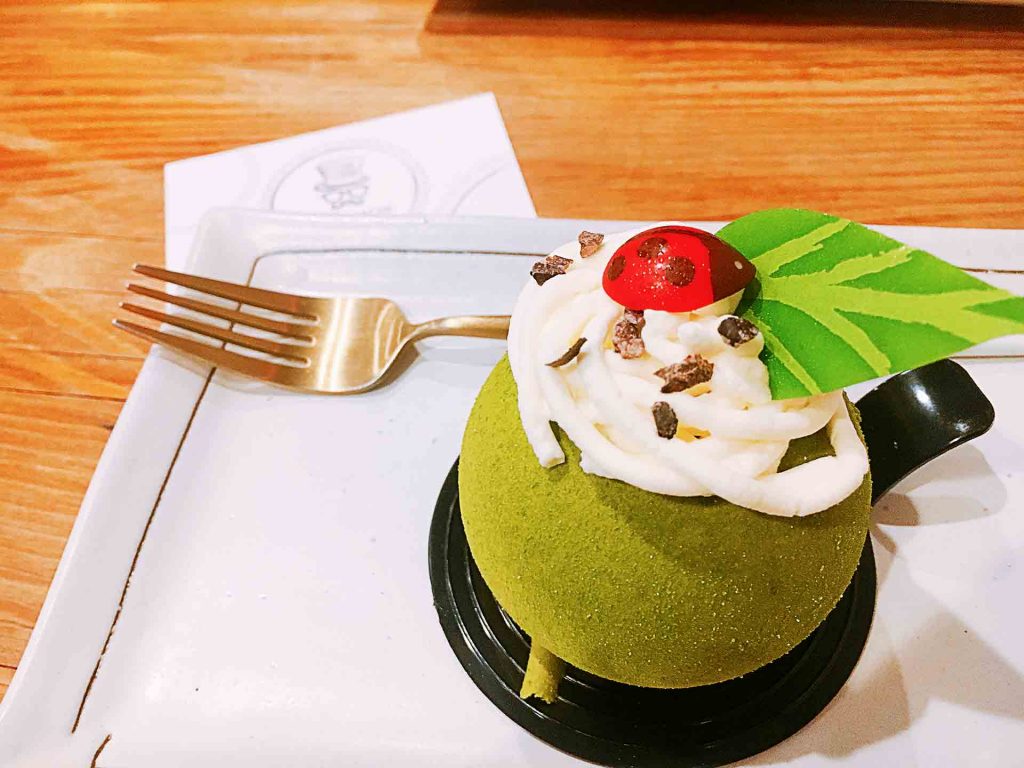 Mr. Mustache has two locations – Burnaby and Granville Street. The Burnaby shop – their second one – was busy but not overly so when we went. So, it was great to find a seat and stock up on their mustache-printed napkins and cups before we delved into our desserts.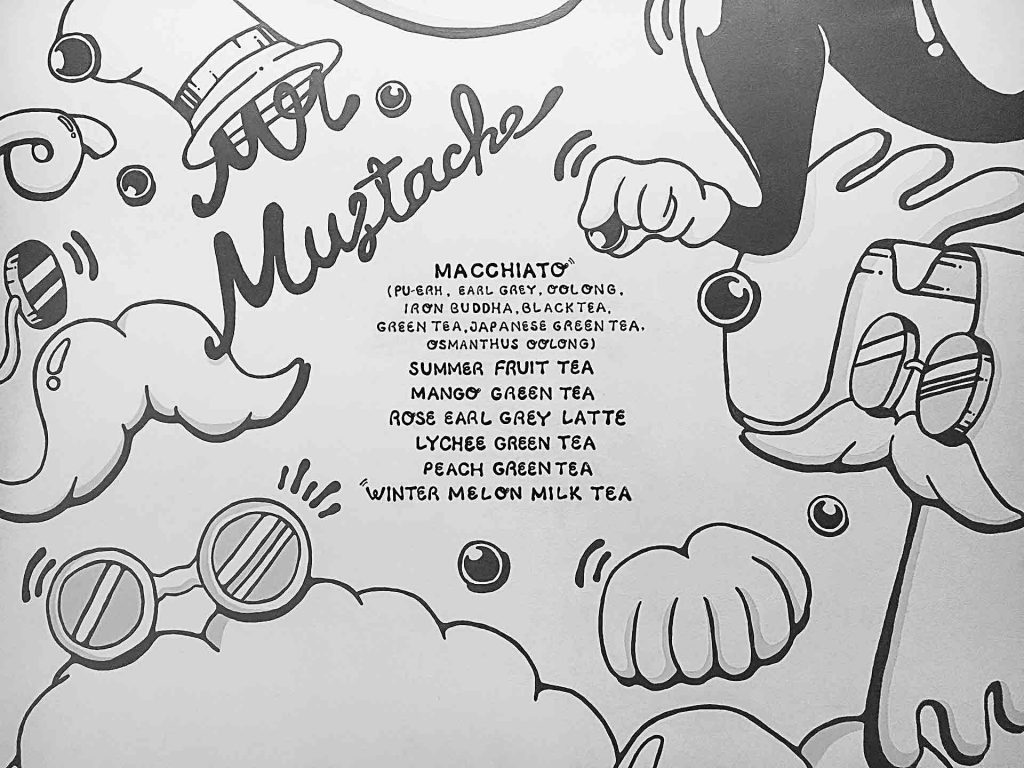 Restaurant: Mr. Mustache Tea & Dessert
Featured Dish Name: Matcha Matcha
Dish Type: Cake
Available For: All Day
Dish Price: $6.25
Flavour Profile: Sweet
Served: Cold
Portion Size: Small