The Extravagant French Macaron for Sharing on a Late-Night Date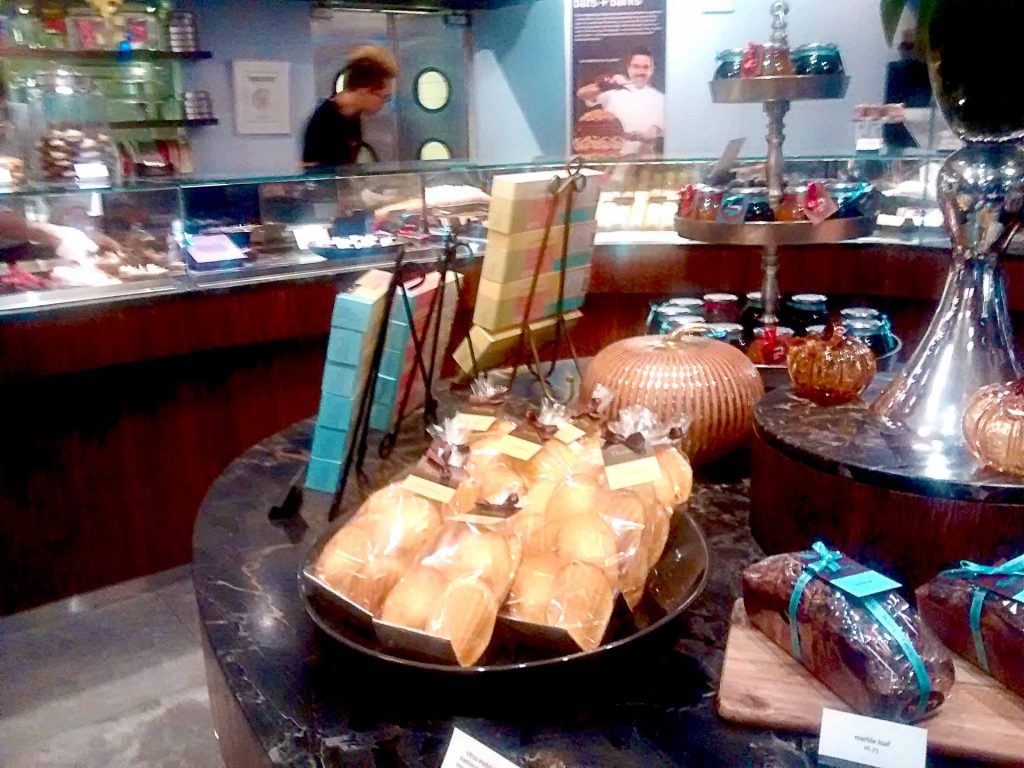 When you walk into Thierry, you're instantly transported to an upscale Parisian patisserie chockful of hungry customers, elegant décor, and, of course, mouthwatering baked goods. Run by French pastry chef Thierry Busset, this dessert café in downtown Vancouver oozes with charm. As you make your way to the counter to order, you're forced to pass by a beautiful table. Packaged goodies, an ornate and extensive dessert display, and a rainbow-hued selection of delectable macarons tempt you as you walk by. The worst part about going to Thierry is trying not to order everything in sight!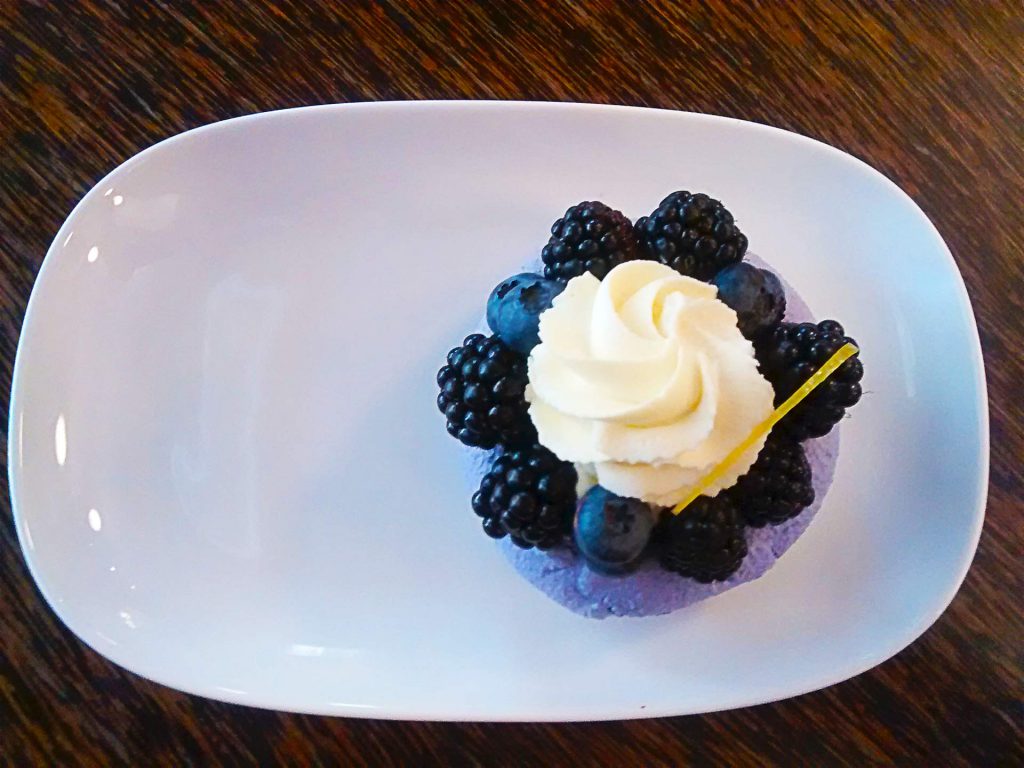 As I lined up to order, one dessert in particular caught my eye: the blackberry lemon macaron cake. Friends who had previously been to Thierry had suggested it. And it was easy to see why. The beautiful lavender macaron, pile of fresh buttercream, and generous sprinkling of seasonal berries was hard to pass up.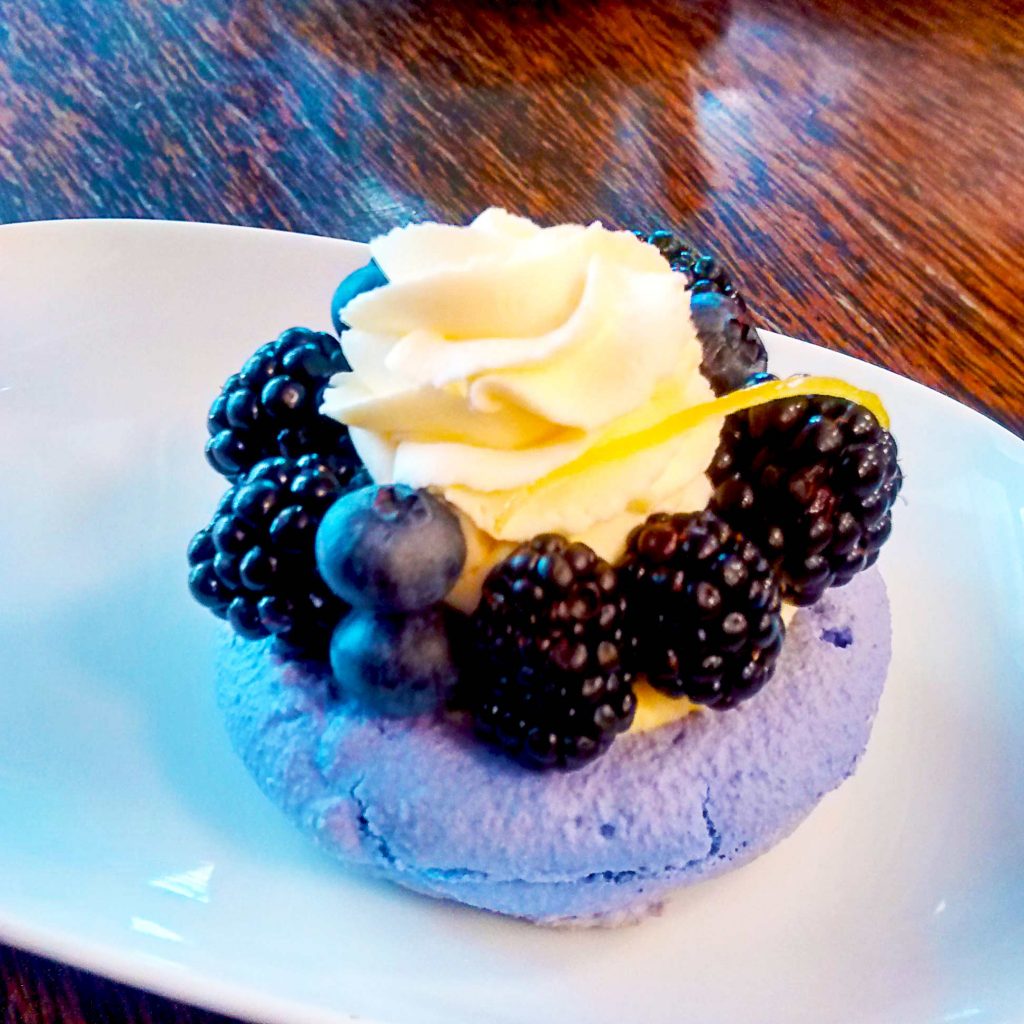 Putting my fork into the blackberry lemon macaron cake, I was treated to a satisfying smooth layer of cream, followed by a harder outer shell of macaron to break through.
Inside, the crunchy macaron was a light, melt-in-your-mouth pastry. The buttercream on top was light and lemony, a perfect complement to the sweeter macaron base.
And of course, the local blackberries and blueberries were fresh and juicy, pairing well with the lemon cream. In the centre of the macaron was a surprise crunch factor. A lemon verbena crumble sat in the middle of the macaron. This added a new depth of texture and an extra lemony flavour to the dessert.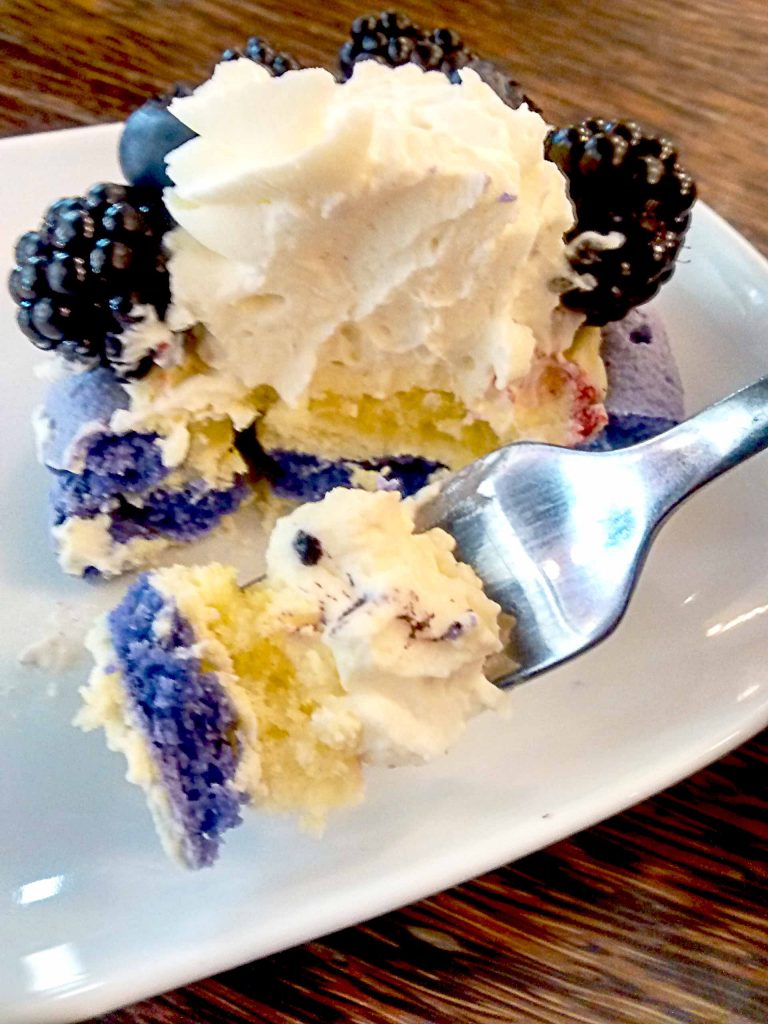 While I managed to eat the blackberry lemon macaron cake solo, I would definitely recommend you share it. It's a rich dessert that could benefit from having two forks work on it. Plus, if you share it, you can add a second smaller dessert or sweet drink, guilt-free. Besides serving up delicious homemade pastries, Thierry also has a wide selection of specialty coffees and teas, a licensed bar, and their signature liquid chocolate. If you're looking for something besides dessert, they also offer a savoury menu of sandwiches, quiches, and soups. But don't leave Thierry without trying at least one sweet item, even if it's something prepackaged to take home. Your late-night sweet tooth will thank you.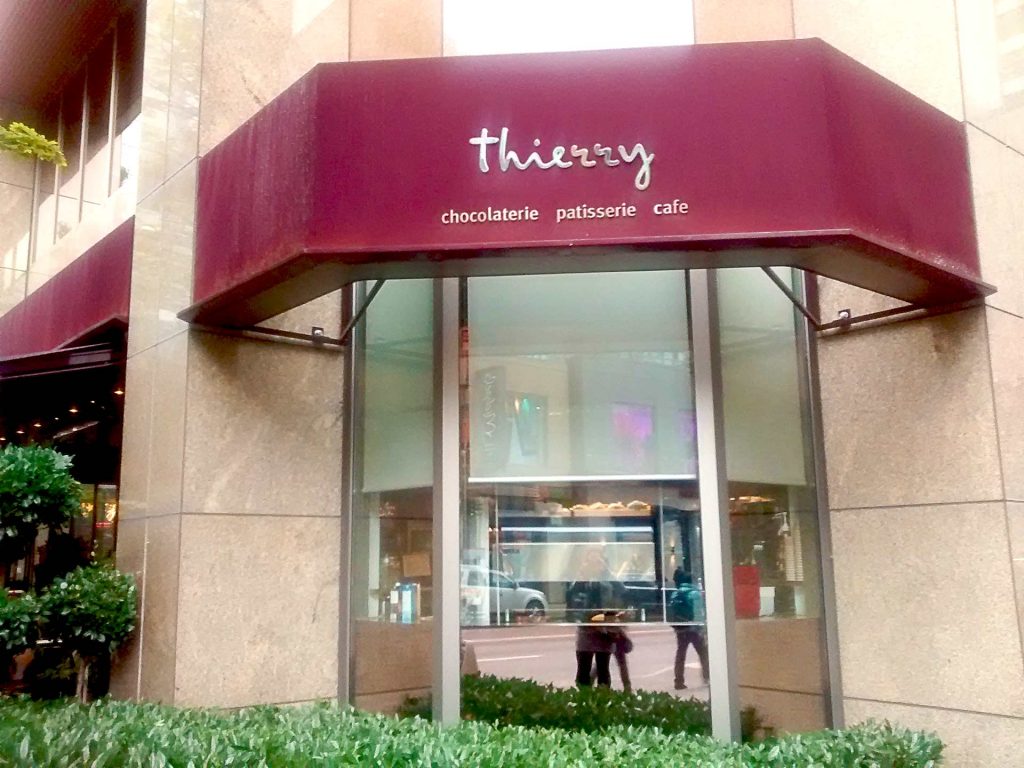 The décor at Thierry is modern and sleek, yet still inviting for young families looking for a dessert retreat in downtown Vancouver. A covered, heated patio offers the ideal spot to escape with a sweet treat. And the staff are friendly, knowledgeable, and eager to make recommendations. While there are a few electrical outlets towards the back of the café, Thierry is a bit too loud and distracting as a study spot because of the near-constant flow of customers. But, the café is open 'til midnight every day. This makes it an ideal place to share a late-night dessert with a friend or special someone.
Restaurant: Thierry
Featured Dish Name: Blackberry Lemon Macaron Cake
Dish Type: Cake
Available For: All Day
Dish Price: $7.75
Flavour Profile: Sweet
Served: Cold
Portion Size: Small