The 7-Hour Braised Beef That Lives Up To Its Hype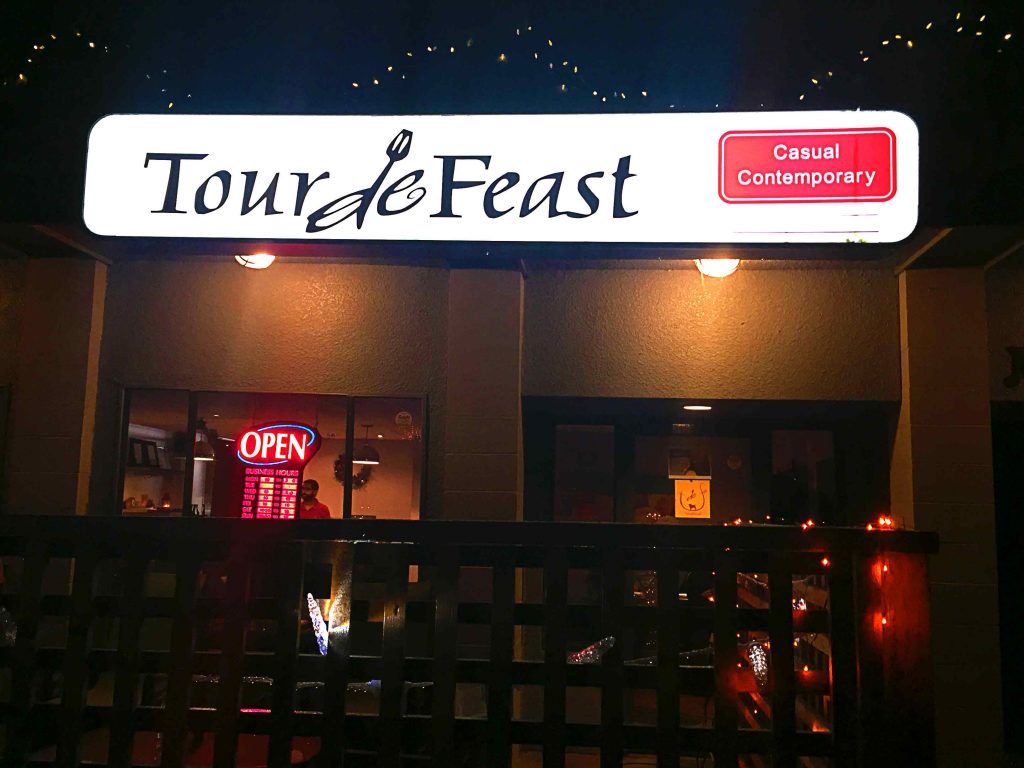 Located in an industrial area of North Vancouver sits Tour de Feast. Extremely easy to miss unless you're looking for it, it's one of those places I used to drive by and think to myself, "Man, I should really go there one day." Owned and operated by the Jhanjees family, Tour de Feast is a bit of a tasty secret for North Shore natives. The majority of their business (as one of the family members told me) comes from word of mouth. And they have a huge cult following.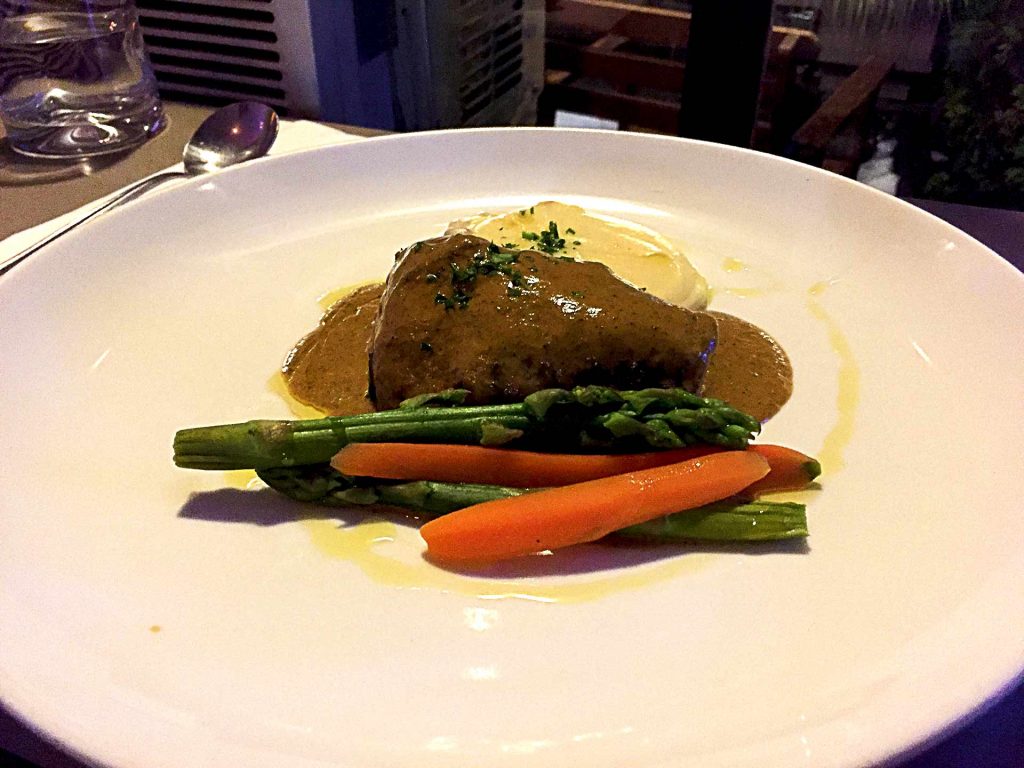 Tour de Feast focuses on French cuisine with a twist. They also showcase local ingredients and complex flavour combinations. Their AAA Braised Beef is truly delectable, and certainly worth the hype it garners. For a small, family-owned restaurant in an extremely unexciting part of town, Tour de Feast offers some amazing dishes.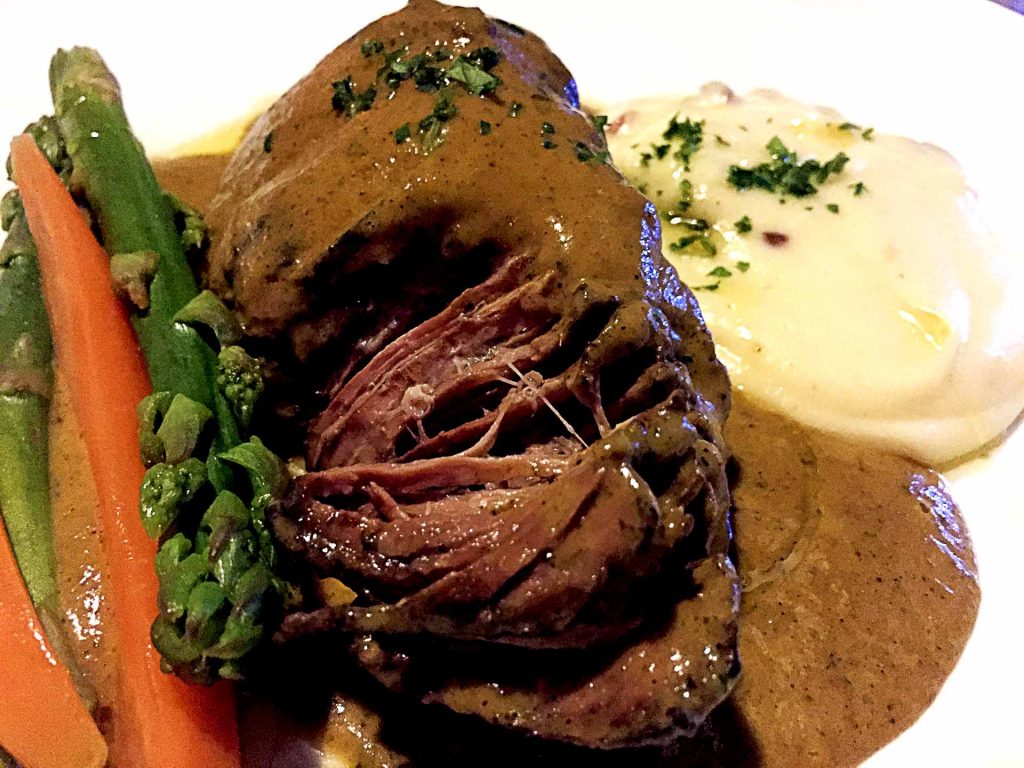 The AAA Braised Beef comes with truffle Swiss bacon potato puree, steamed greens, and a cracked peppercorn sauce. The beef was a piece of boneless short rib, slow braised with extreme care for seven hours. It was as tender as could be.
As soon as my fork grazed it, it flaked away in rich ribbons.
The cracked peppercorn sauce was creamy, with a nice kick from the abundance of pepper. It was a spice I wasn't prepared for but one I greatly enjoyed.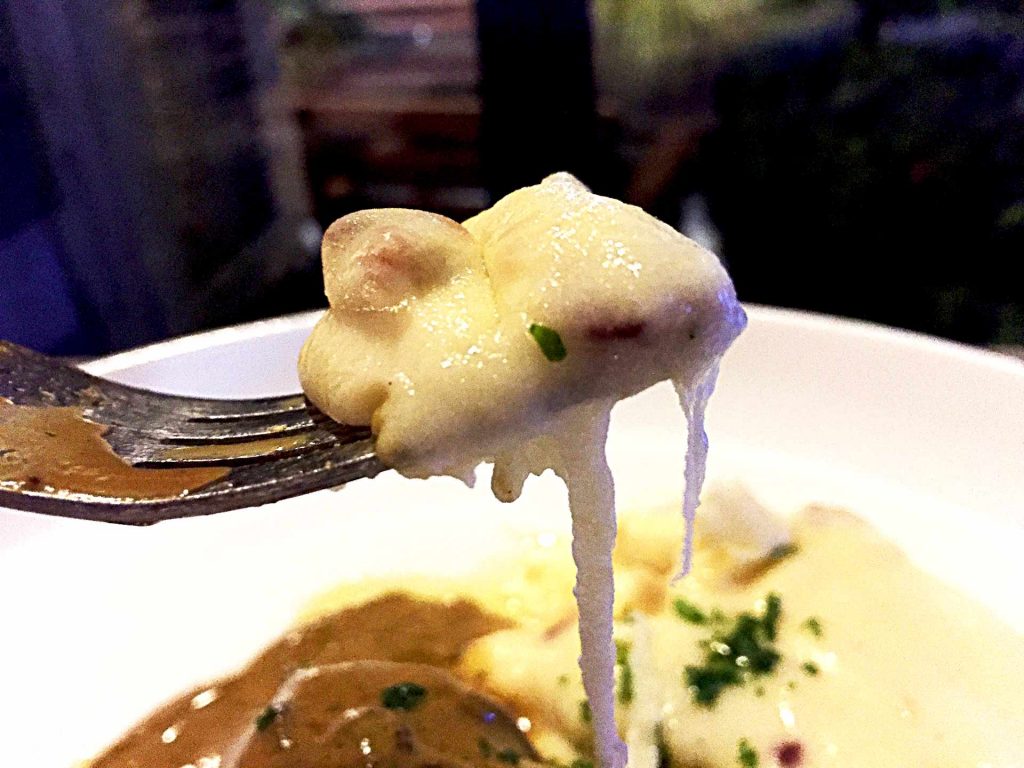 Alongside the braised beef is what I can only describe as "everything potatoes." It was like eating a cheesy cloud – extremely rich, with globs of fresh Swiss cheese melted into every bite. A touch of truffle oil finished off the potatoes. And though I'm not usually a huge fan of truffle oil, they didn't overdo it. It brought out earthier notes in the beef when eaten together. The well-cooked vegetables were tender-crisp and sweet, and helped to balance the meal.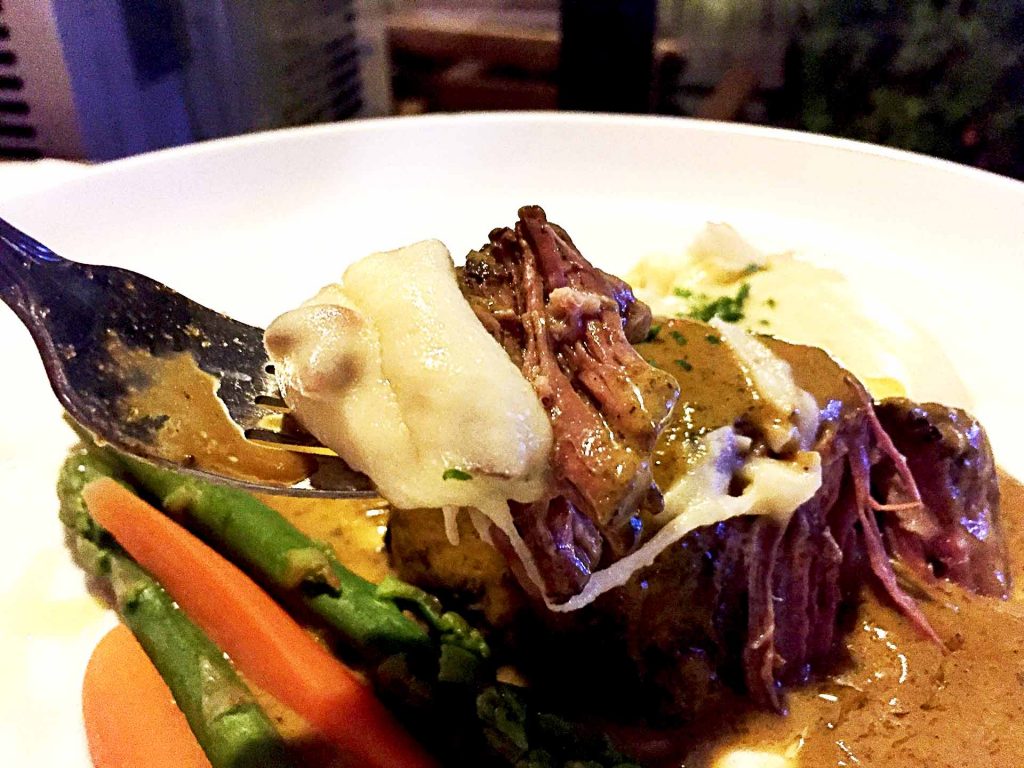 The inside of Tour de Feast is almost as unassuming as the outside, with simple décor and a small number of tables. There's a nice strip of seats against the window and a small patio outside. One of the best features of the restaurant is its atmosphere. You can tell as soon as you walk in that a family owns this place, and that they care deeply about their customers and all aspects of the dining experience. The music isn't too loud, the heat is just right, and you feel an overall sense of ease just being there. It's truly like relaxing at home. The service is quick and extremely attentive, and the family is always asking how you're enjoying things. They're also genuinely gracious when you compliment them on their fabulous food. A family like this truly deserves their success.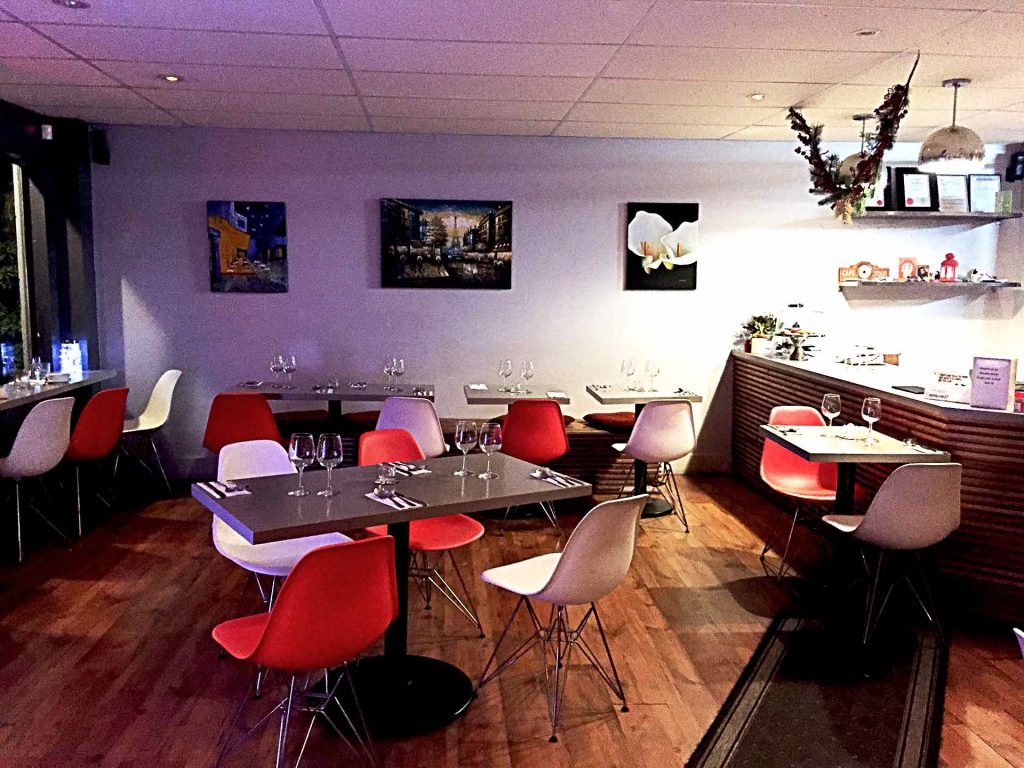 Tour de Feast is a great spot to take someone who you want to truly surprise and impress. It can be your little secret (just don't tell anyone I told you).
Restaurant: Tour De Feast
Featured Dish Name: AAA Braised Beef
Dish Type: Meat
Available For: Dinner
Dish Price: $28.00
Flavour Profile: Savoury
Served: Hot
Portion Size: Large