The Crunchy Roast Beef Sandwich to Refuel Your Inner Kid
Adults should perform and behave like nothing else except absolute adults, so says a perfect society. And this includes the way we eat. But, if life is deserving of rewards in the littlest of things, then go ahead and relish in chocolate milk with a silly straw, or draw a happy face in ketchup on your plate. At Big Star Sandwich Co. in New Westminster, they'll gladly do the honours of sticking Hickory Sticks in your No. 4 sandwich to bring out your inner child.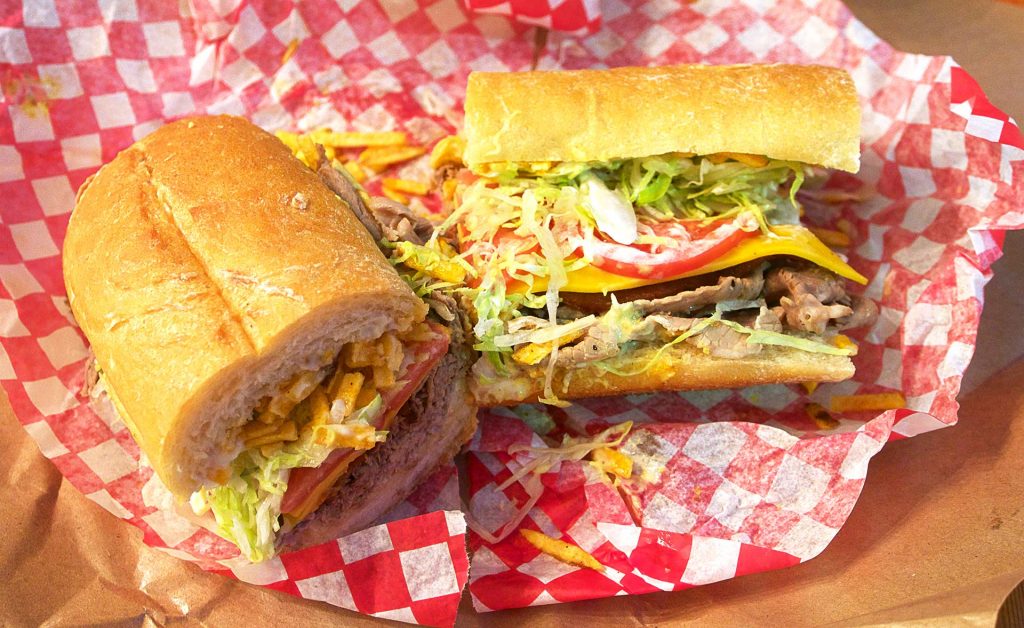 The roast beef sandwich from Big Star offers an ambrosia of fresh ingredients packed for an adult with a touch of elementary school lunchtime ingenuity. No longer do you need to convince a child, nephew, or niece to stack chips in your sandwich for you. Big Star has you covered. So it's no wonder the roast beef sandwich is such a popular hit.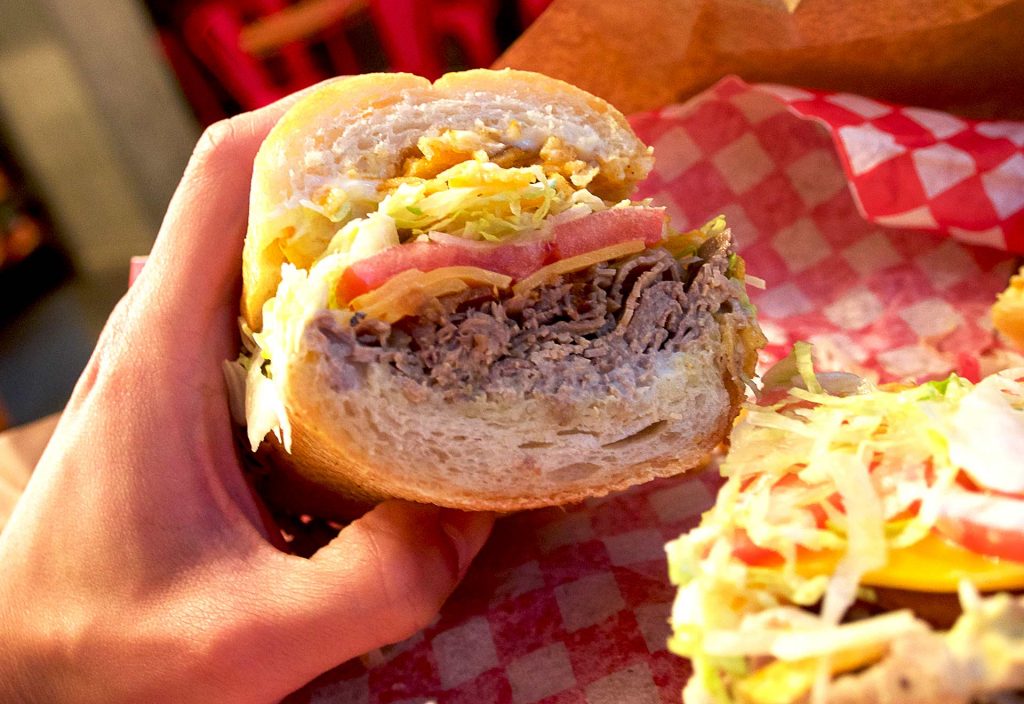 A thick cut of rustic white bread holds together juicy shavings of 14-hour slow-cooked roast beef that's always prepared in-house. The toppling of meat mellows the tongue with a tender embrace. Beef broth infuses the layers of beef, and the fluff of the bread slows each bite.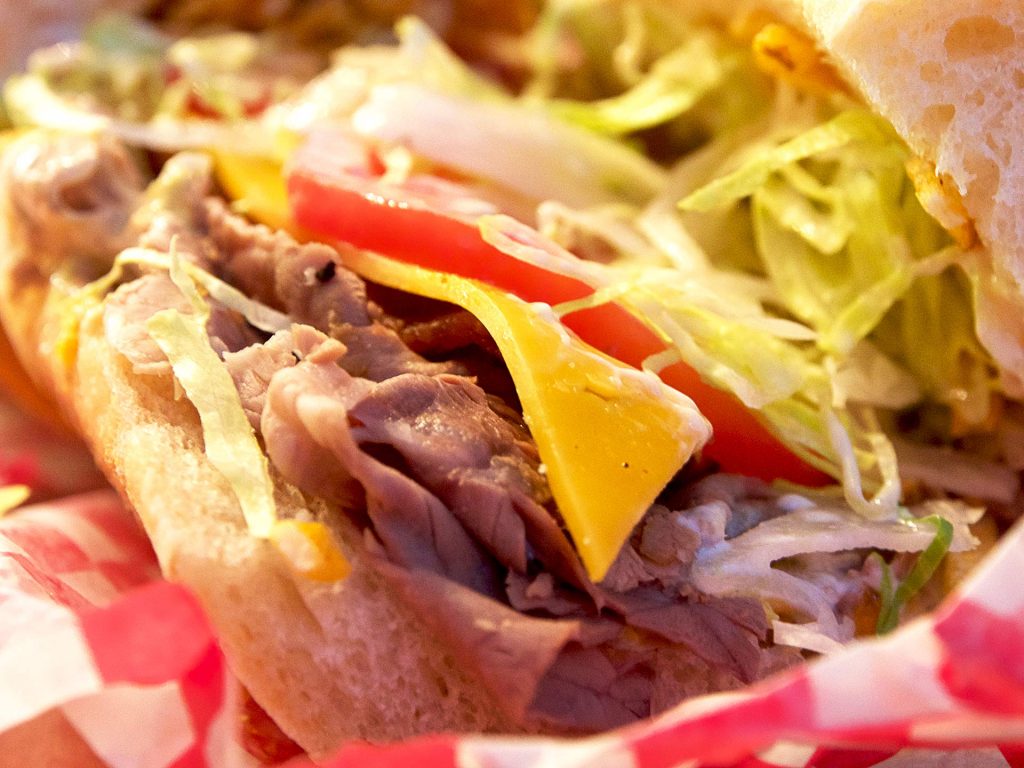 Supple semi-melted cheddar glues to the bed of roast beef slices, accompanied by rivers of crisp, rippled bacon that add to the brine of the flavour. And to balance out the taste, tomato slices and shredded iceberg lettuce settle above to cool the sandwich. This is touched with deli-style mustard. Crowning all these ingredients in the almighty roast beef sandwich are the smoky, nostalgic Hickory Sticks to add that extra crunch. This large sandwich is a good size, allowing you extra room for a soda or even more chips.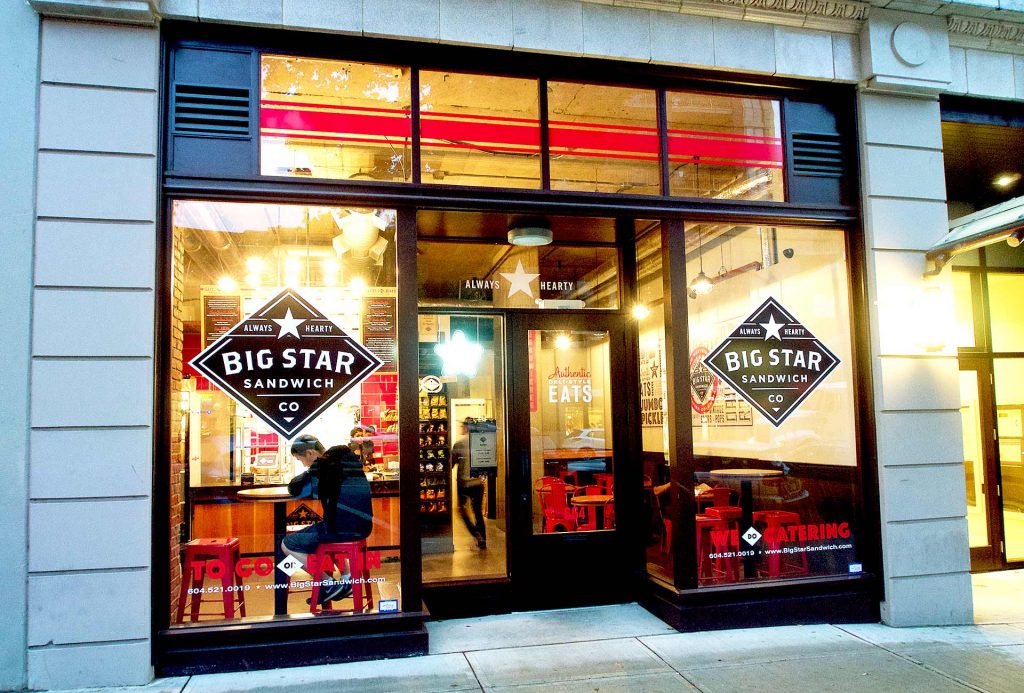 At Big Star, there's ample seating for small groups and solo eaters, and the space feels like a mixture of a cabin and a warehouse. High floating wooden tables with benches occupy the far corner in rows to offer some privacy away from the sidewalk. A flat screen mounted on the wall next to the order desk shows so-called entertainment, like video clips from a popular YouTube series about failed, painful, stunts. And the menu layout is clean and user friendly with a highly attractive ordering system. Each sandwich is allotted a number and features its description in a square space. Pick a number, sandwich size, bread type, and add-ons and you're good to go.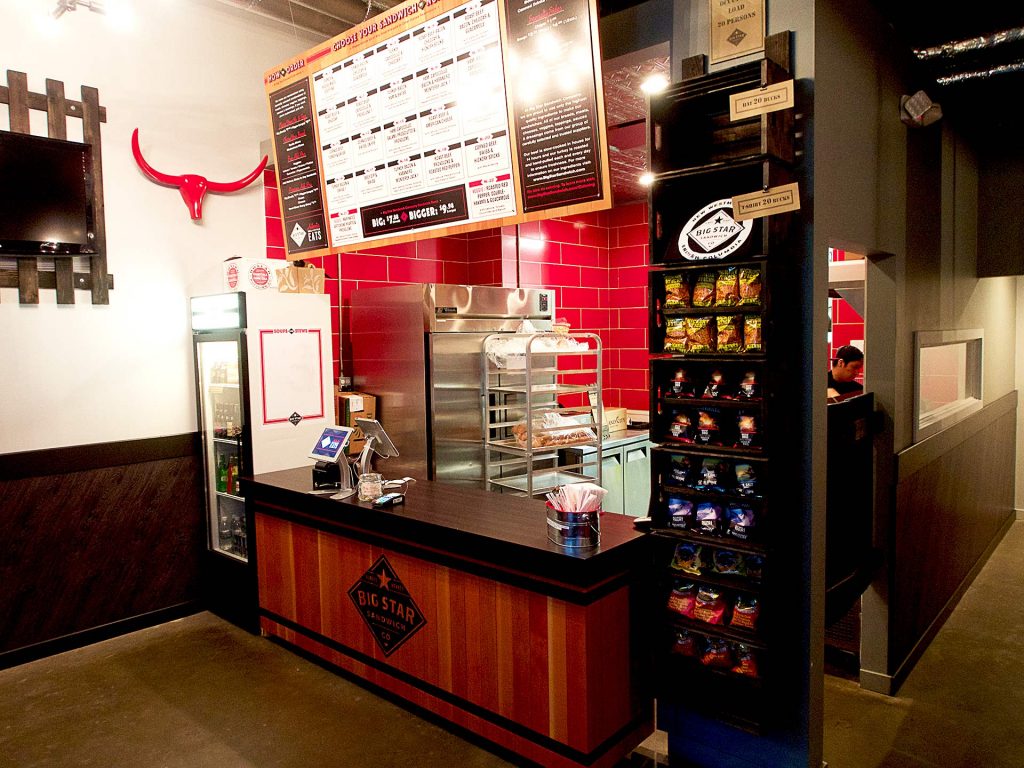 The store hours at aren't so bad. Most sandwich shops close earlier than my liking, but Big Star Sandwich Co. in New Westminster stays open for dinnertime. The staff here are hard workers and amicable, and they won't mind if you want to transform your sandwich into a salad or want more freebies. Just ask. Treat yourself to a vintage soda, many sweetened with cane sugar, and maybe a Big Star Sandwich t-shirt if the adult world dismays you from walking out with a food stain.
Restaurant: Big Star Sandwich Co.
Featured Dish Name: No. 4 Sandwich
Dish Type: Burger/Sandwich/Wrap
Available For: All Day
Dish Price: $9.98
Flavour Profile: Savoury
Served: Hot
Portion Size: Large