The Authentic Louisiana Po'Boy for Your Midnight Sandwich Cravings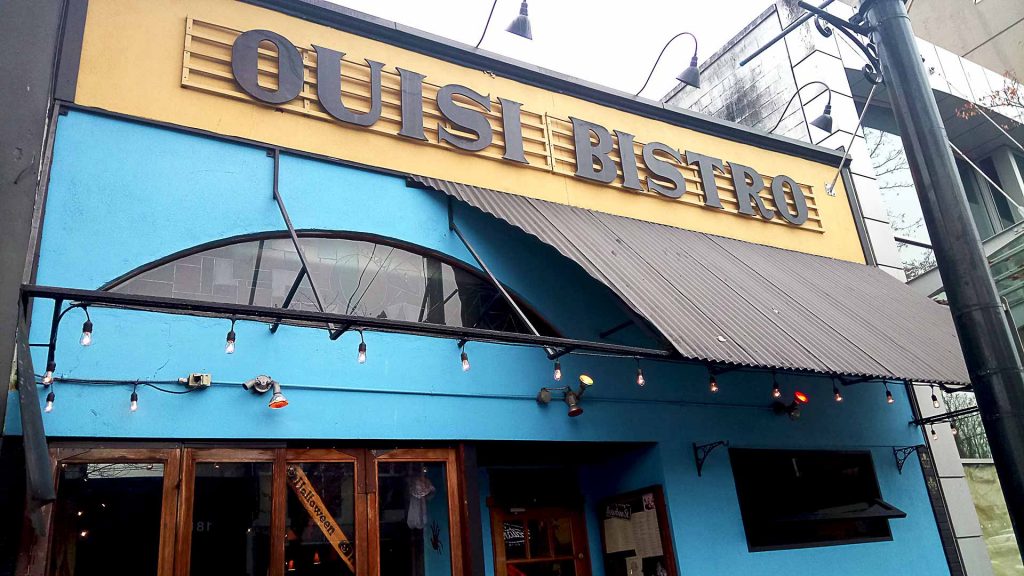 Creole food is not an easy cuisine to find in Vancouver. And good Louisiana Creole food, with a little bit of added country Cajun flair, is near impossible. Luckily, Ouisi Bistro is able to satisfy all of your Creole and Cajun cravings. This hidden gem in Vancouver transports you directly to the streets of New Orleans, especially with their Ouisi Po'Boy.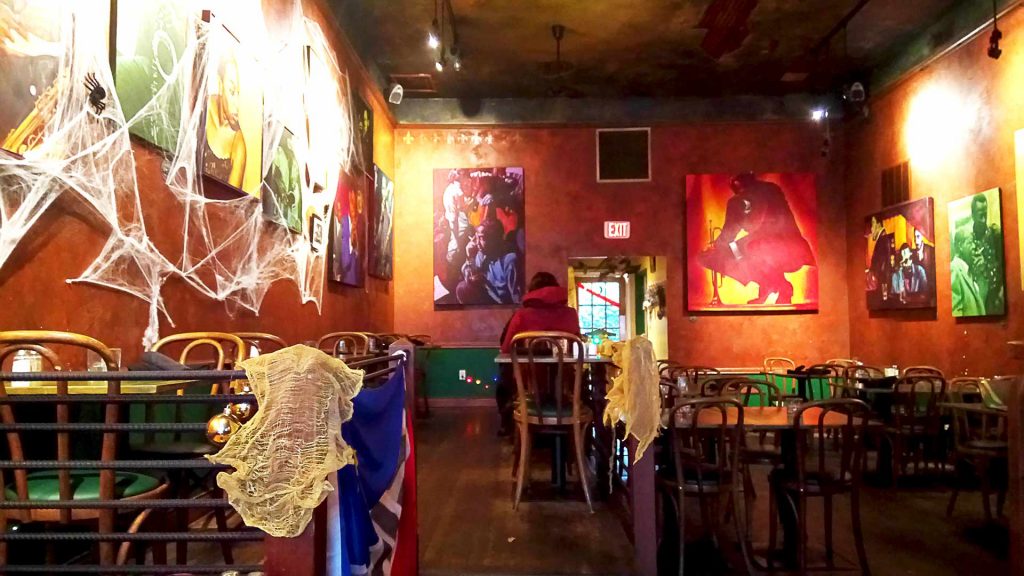 Ouisi Bistro opened its doors in 1994 as Vancouver's first New Orleans restaurant, serving up authentic Louisiana cuisine using fresh B.C. ingredients. Everything from gumbo and jambalaya to a shelf-full of southern-style bourbon is available at Ouisi. As well as southern cuisine, Ouisi Bistro also brings the southern charm by creating a welcoming and warm atmosphere whether you're joining them for brunch with the family, a late-night snack, or dinner and live music. The tall ceilings, fully stocked bar, and paintings of jazz musicians set the scene for a flavourful meal in NoLa's French Quarter.
On my latest visit to Ouisi Bistro, I went with a crowd favourite, the Ouisi Po'Boy. A po'boy is a traditional Louisiana sandwich stuffed with meat or seafood and served on a French baguette. This one came with all the fixin's – a side of thin-cut fries, house salad, and sprinkling of cayenne pepper for that added Cajun kick. But the highlight was, of course, the po'boy sandwich itself – blackened chicken and Cajun tartar sauce on a fresh baguette.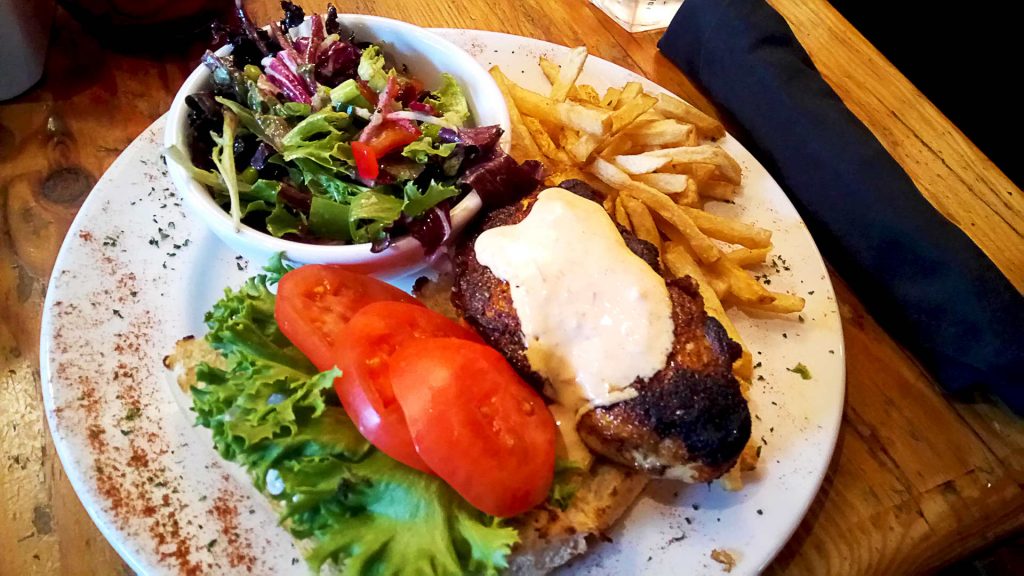 So, let's break it down. First up, the blackened chicken. I was a little skeptical of the chicken because I usually find blackened meat to be quite dry and tough. Luckily, I couldn't have been more wrong.
This chicken was incredibly tender and moist. More than that, it was chock-full of flavour thanks to the cayenne, paprika, and pepper used to blacken it.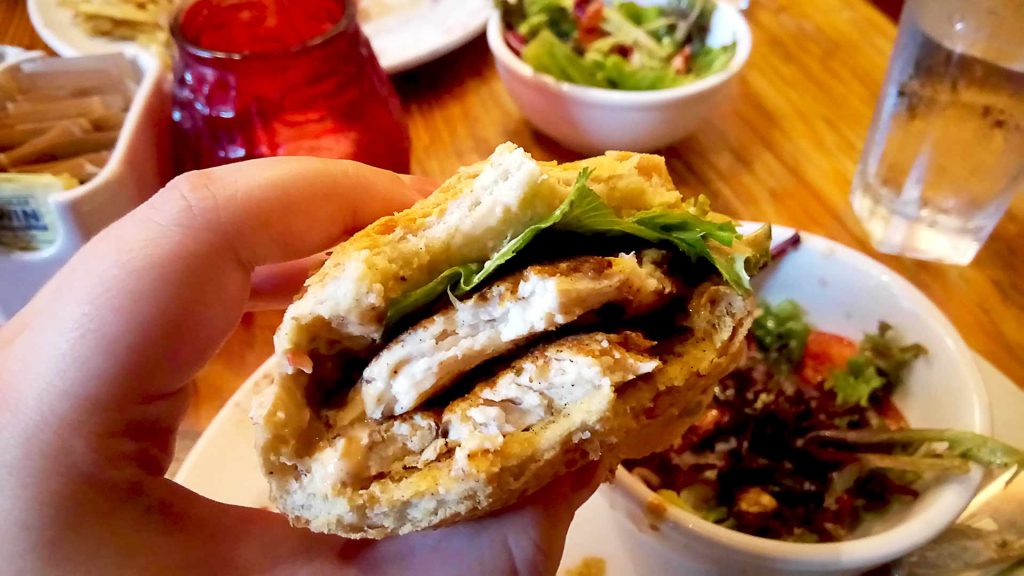 Next up was the Cajun tartar sauce. My dining mate and I were actually so impressed by this sauce and how well it complemented our dishes that we asked for another serving to dip our fries into. More like an aioli, it was lighter and thinner than your regular tartar sauce. While the Cajun part of the sauce brought in a nice spicy kick, there was also an added tangy sweetness. This really paired well with the blackened chicken.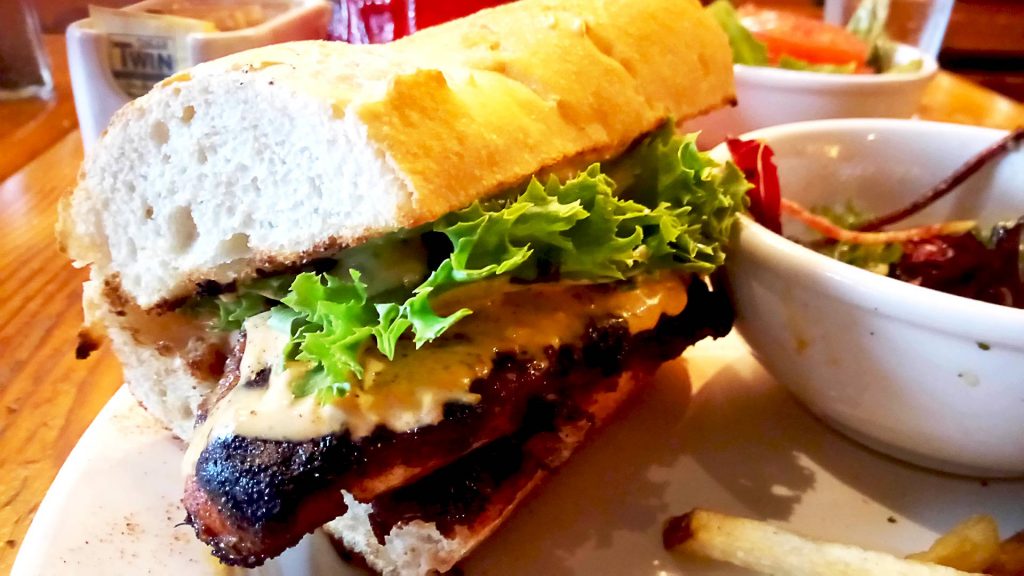 Lastly, the baguette. I was expecting something hard and overly crunchy when I first looked at it. Again, I was wrong. The baguette was light and fluffy on the inside with just a bit of a textured crunch on the outside. It was the perfect vessel for the Ouisi Po'Boy.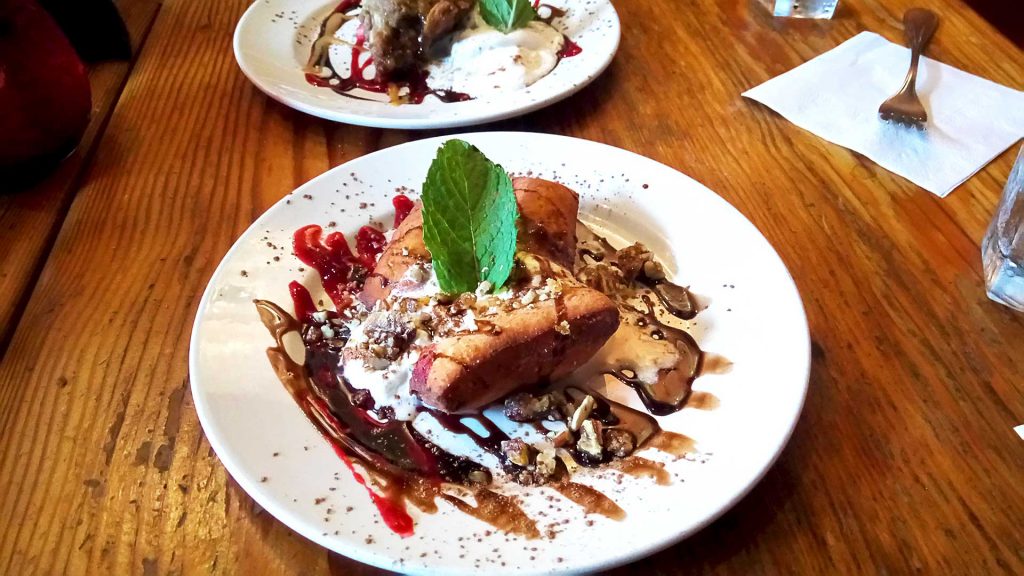 And if you find yourself with a bit of room left over, I would suggest indulging in some dessert. Beignets, or deep-fried choux pastry balls, are a Louisiana Creole classic. Ouisi Bistro serves them up with chocolate, chantilly cream, raspberry coulis, and pecans. Or, if you don't have much of a sweet tooth, perhaps you'd like a single malt or bourbon from the impressive selection at the bar. Either choice would be the perfect end to a delicious meal straight from New Orleans!
Restaurant: Ouisi Bistro
Featured Dish Name: Ouisi Po'Boy
Dish Type: Burger/Sandwich/Wrap
Available For: All Day
Dish Price: $14.50
Flavour Profile: Spicy Hot
Served: Hot
Portion Size: Large