The Homestyle French Toast for a Blast from the Past
Did you know that French toast isn't actually French? The delectable breakfast dish that we've come to know and love actually originated way before France even existed as a country! While its exact birthplace is unknown, it is known that French toast was a recipe created to use up stale bread. Genius!
Personally, I love French toast. I have fond childhood memories from family camping trips, waking up to the sweet smell of maple syrup and melted butter, and the sizzling sound of egg-coated cinnamon bread hitting the frying pan. This nostalgia often encourages me to pick French toast when out for breakfast – which is exactly what I did when I visited the Hilltop Diner.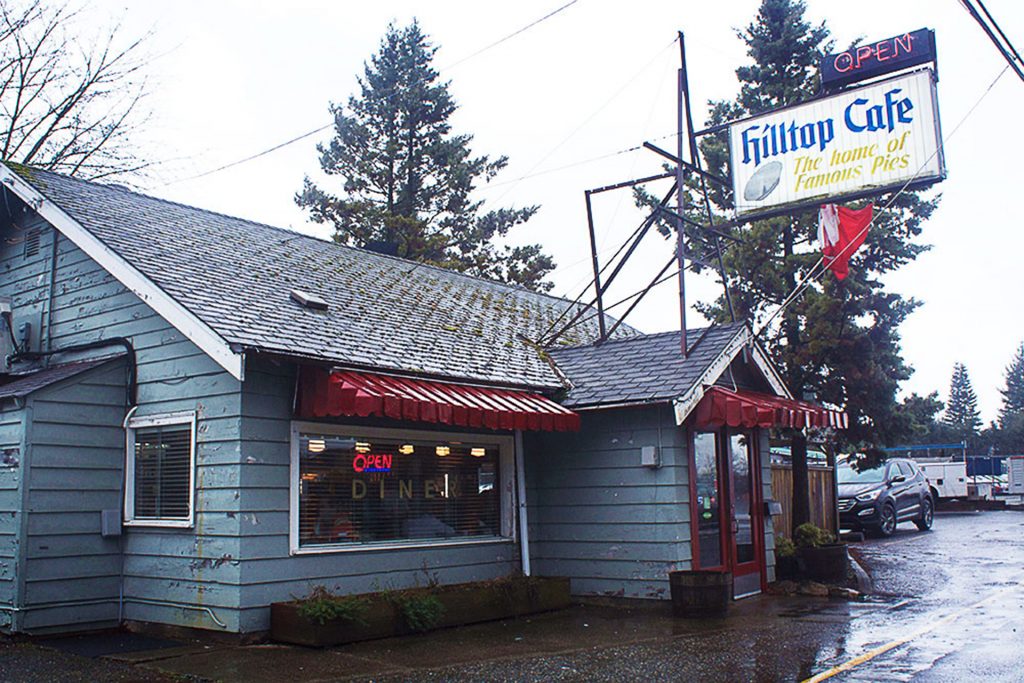 The Hilltop Diner is an adorable restaurant in Langley, and has been home to many a TV show and movie crew. It has made an appearance in shows such as Supernatural, Fringe, and The X-Files, and movies such as The Sisterhood of the Traveling Pants and Bates Motel. To top off this impressive resume, this home-style diner has been featured on John Catucci's You Gotta Eat Here. If that's not enough to pique your interest, I don't know what will.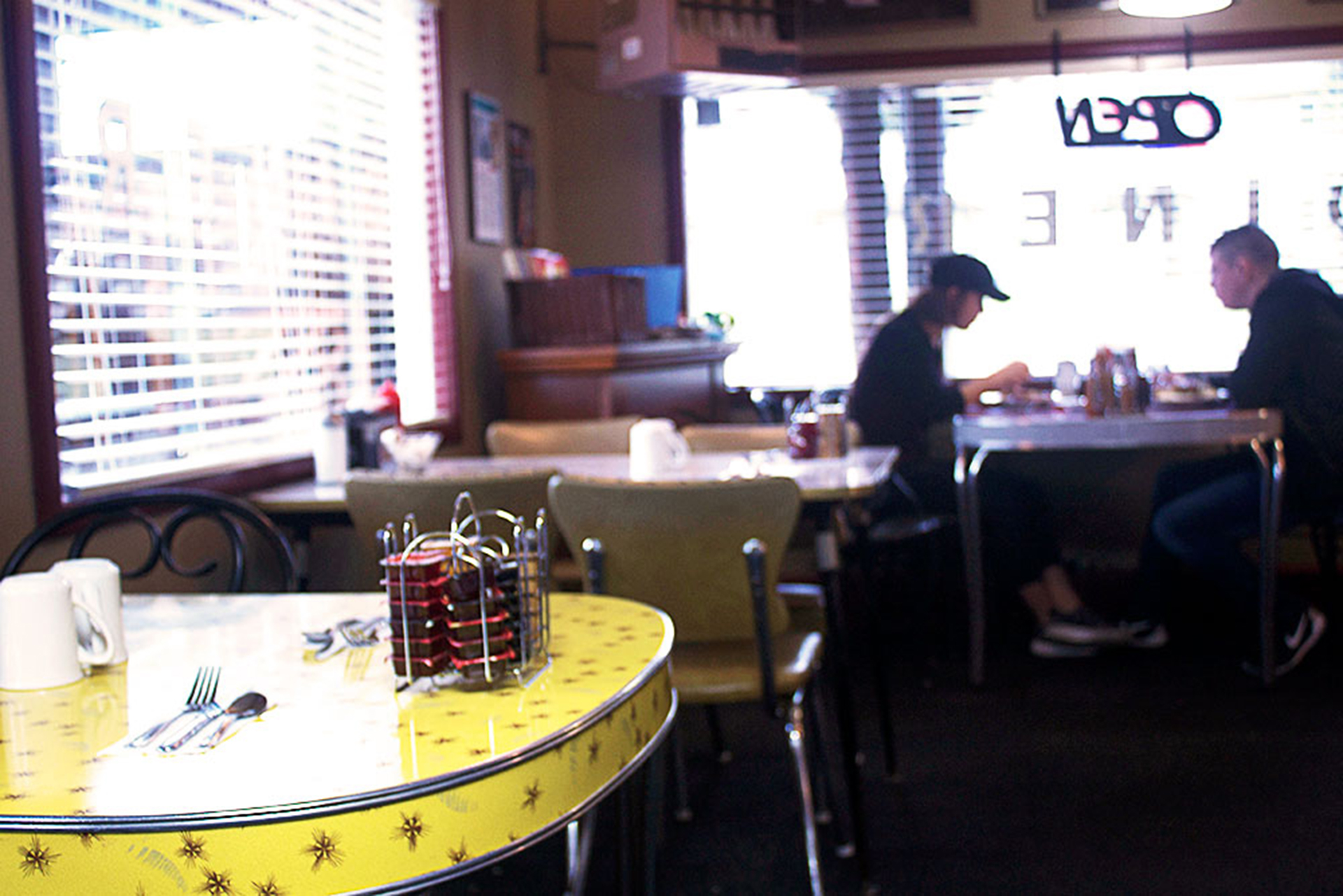 Walking into the Hilltop Diner, I felt like I had stepped back in time. Red walls, bright yellow tables, and black cushioned barstools gave a fun '50s diner ambience. A friendly waitress immediately greeted me, and I felt like one of the family. In fact, that's one of the philosophies behind the diner. Owners Andrea and Sandie aim to create a comfortable and familiar atmosphere, where you feel right at home. Once seated, I was given a large menu, where my eyes immediately found their Legendary Hilltop French Toast. There was no turning back.
While waiting for my breakfast and sipping an indulgent hot chocolate with a mound of whipped cream and chocolate sauce, I took a closer look at the décor of the place. I giggled as I read charming signs with sayings such as, "Drink Coffee. Do stupid things with more energy." I also engaged in friendly conversation with the diners around me, feeling relaxed and at home.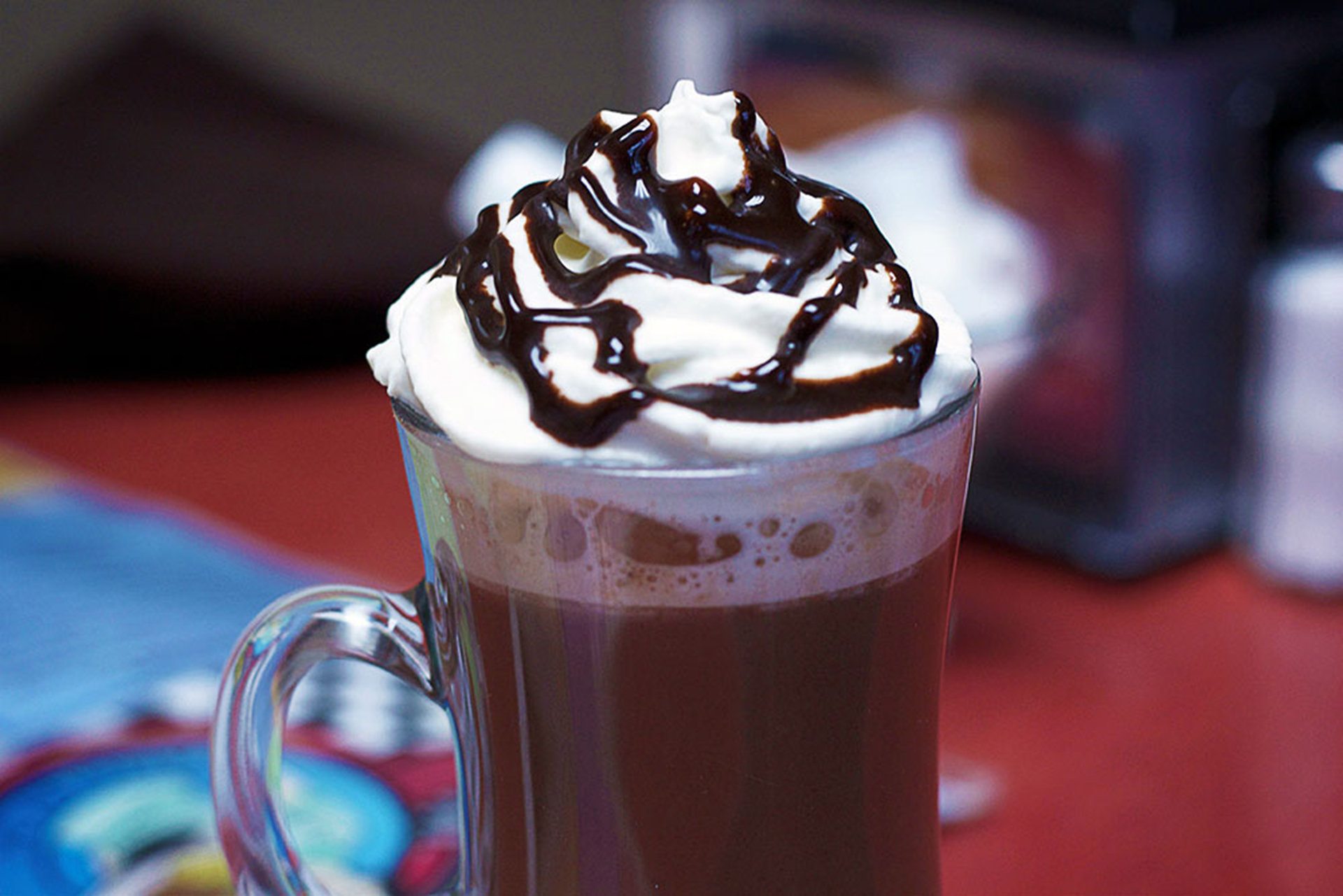 When my dish arrived, I was awestruck. This was the largest French toast I had ever laid my eyes on! Two 3-inch-thick slices of cinnamon swirl bread had my inner 10-year-old jumping for joy. The generous portions of flavourful dough were cooked to sweet golden brown perfection. Dusted with powdered sugar and accompanied by a heaping cup of maple syrup, the French toast looked like a dream come true. And it was love at first bite.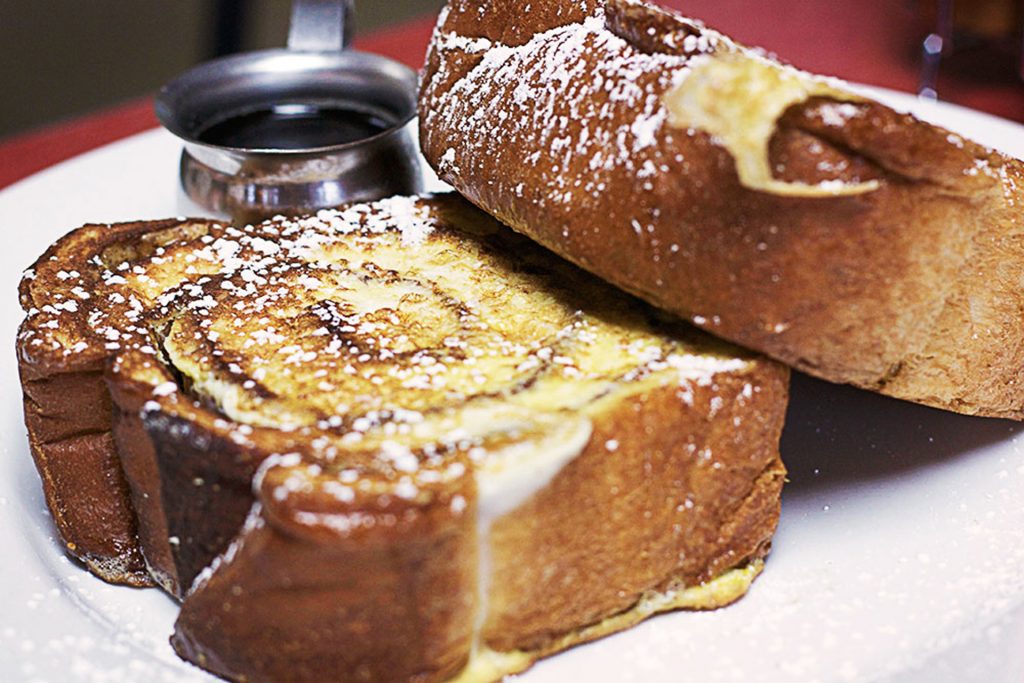 The soft, chewy toast melted in my mouth, reminding me of an oven-fresh cinnamon roll. The exterior was slightly crispy as I bit into it, and the centre fluffy.
The bread was so flavourful from the generous swirl of sugary cinnamon. When paired with the warm maple syrup, it was perfection. The toast was thick enough that the syrup didn't completely soak and overpower it, making it the perfect balance of maple sweetness and melt-in-your-mouth bread. I wanted the glorious experience to last forever.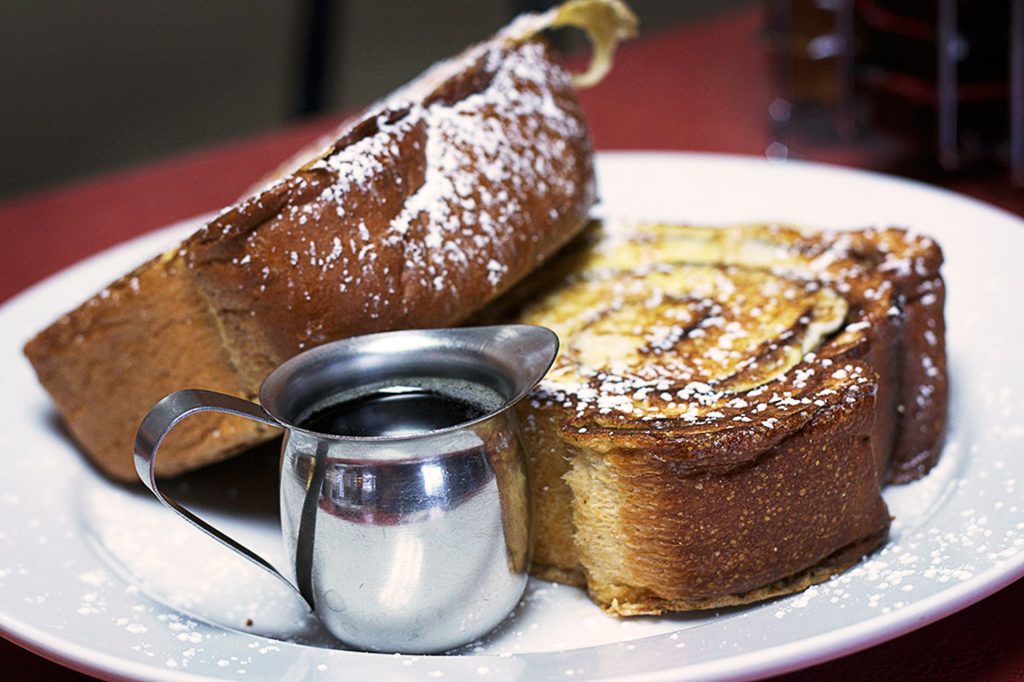 After that bit of French toast heaven, I was full and satisfied. The Hilltop Diner impressed me, and I was already thinking about my next visit! As I left the diner, I noticed a wall covered top to bottom in photographs of happy families enjoying their meals at the Hilltop. I was amazed at the community this little diner had built up over the years. It made me feel like I was a part of something – a little piece of Vancouver history. I definitely recommend making a trip out to the Hilltop Diner. Good food and good company are sure to leave you craving more.
Restaurant: Hilltop Diner Café
Featured Dish Name: Legendary' Hilltop French Toast
Dish Type: Pancake/Waffle/Crepe
Available For: Breakfast
Dish Price: $9.50
Flavour Profile: Sweet
Served: Hot
Portion Size: Large