The Most Magical High Tea for an Escape from Reality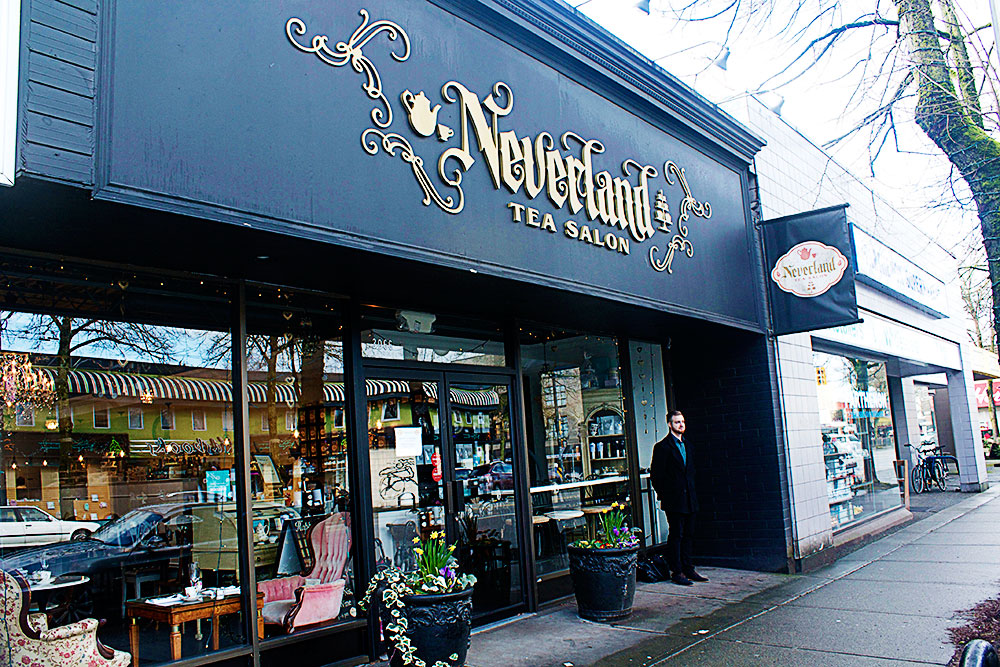 Tea parties have always held a magical quality for me, and still do. I remember having a tea party for my birthday one year where all my friends came in colourful party dresses, and we enjoyed iced tea and small sugary pastries at a lace-adorned table. As I've grown up, I've gradually developed a greater appreciation for tea, while maintaining my fascination with how it's enjoyed. So when a friend told me about Neverland Tea Salon, I knew I had to visit. I planned a high tea service with my boyfriend as a Valentine's Day date.
Neverland Tea Salon is located in the heart of Kitsilano. I was especially excited to visit this spot, as it not only serves high tea (with over 60 teas unique to the establishment), but also takes décor inspiration from Peter Pan. Tea and fairy tales – together they are the perfect escape from reality.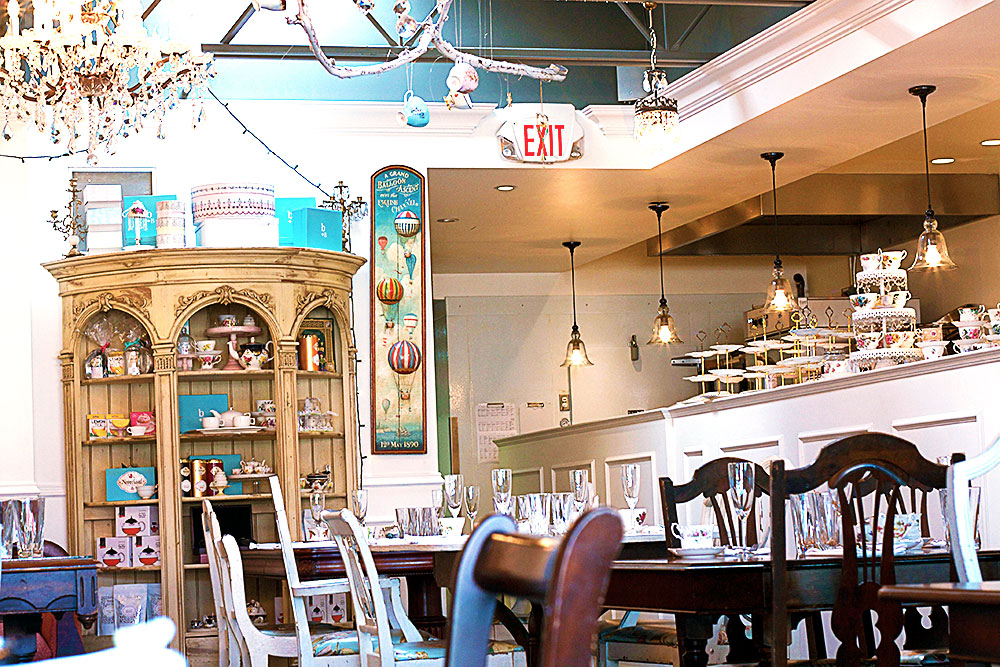 Walking into the salon, I was immediately in awe of the décor. They had carefully curated an impressive selection of antique chairs, tables, and armoires, filling the small space with personality and charm. We were promptly led to a table by the window, and took our seats on the whimsically upholstered armchairs. On the menu, I was pleasantly surprised to find many unique teas, from white teas and green teas to oolongs and rooiboos teas. Though there were many teas to choose from, we weren't limited to one type; we were able to try as many teas as we wanted during our high tea service.
After enjoying my first pot of never-ending tea (I started with the "Vanilla Ice Cream"), our high tea arrived. Three towering tiers of colourful finger sandwiches and pastries took my breath away. The high tea menu boasted a wide variety of flavours, with something suitable for every palate. Items included a savoury red curry egg salad sandwich, and sweeter tastes such as an apple and cheese sandwich, and a decadent passion fruit tartlet with coconut meringue.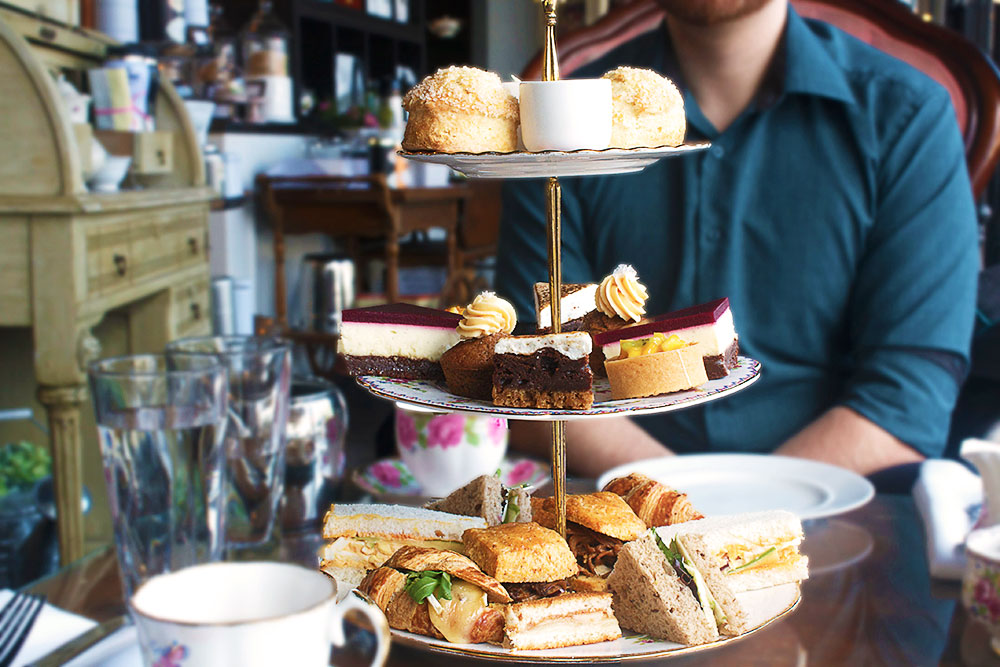 My two favourite pieces were the Spanish grilled cheese with Manchego cheese and fresh pears, and the passion fruit tartlet. Both contained fresh fruits and were on the sweeter side. The Spanish grilled cheese was a wonderfully balanced flavour explosion.
The crisp, toasted bread led the way to a sharp cheesy tang, which was followed by a burst of fresh, juicy pear flavour. This sandwich left me reminiscing about my grandmother's famous brunch of grilled apples and pears over savoury crepes.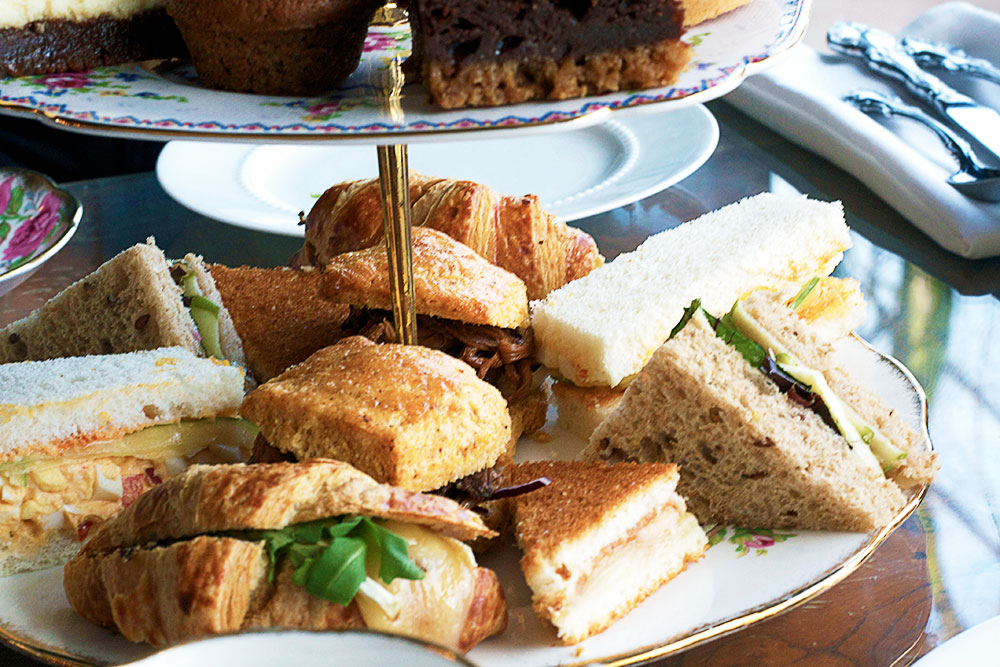 From the dessert tier, the passion fruit tartlet was definitely my favourite. The sweet, almost sugar-cookie-like crust gently cradled a centre of bright, ambrosial passion fruit puree. Atop the puree was a selection of tropical fruits, making this pastry the fruit salad of the meal (or so I can dream, right?).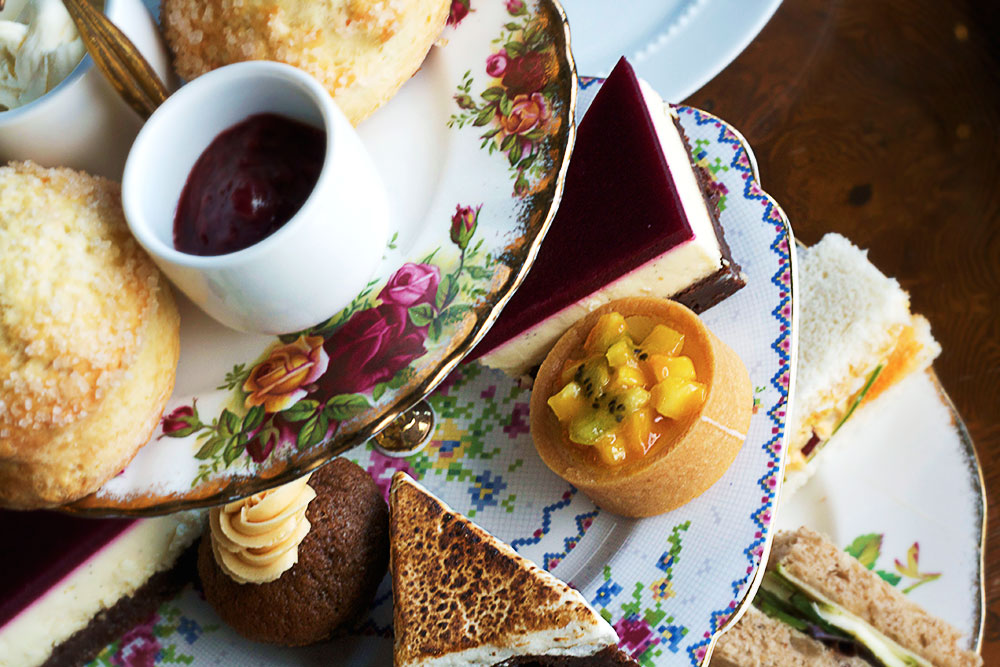 To end our high tea experience, we enjoyed authentic sugar encrusted scones, with strawberry jam and Devonshire cream (the latter of which I have developed an incredible fondness), along with a few more pots of tea.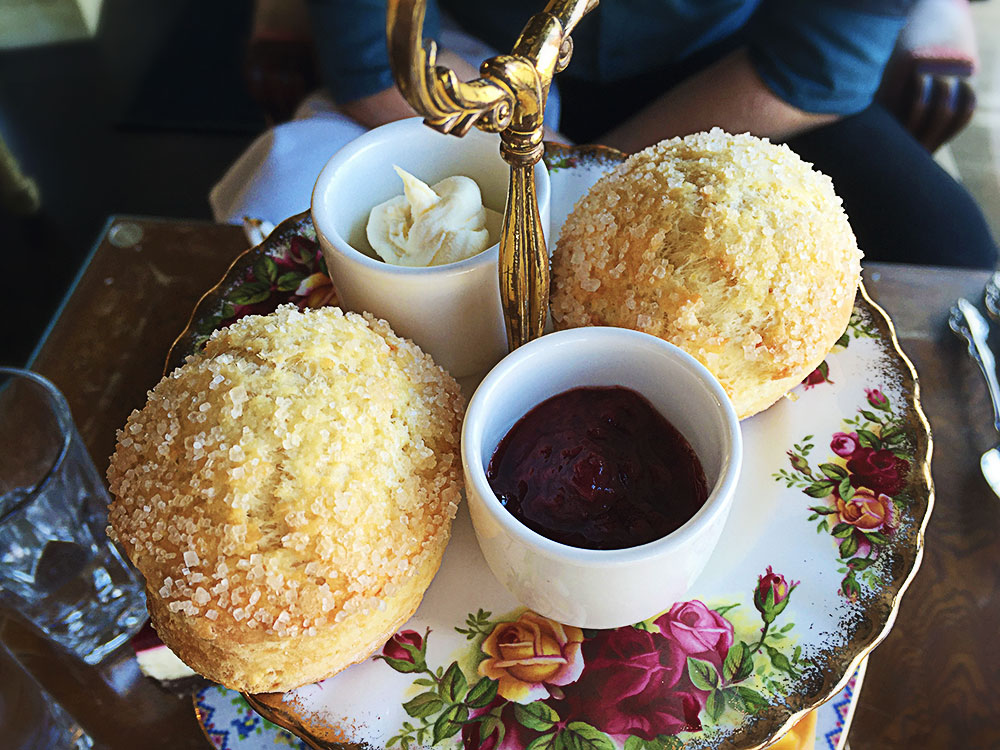 The variety of flavours included in the Neverland high tea experience made me feel it'd be appropriate for brunch. The balance of sweet and savoury reminded me of the classic breakfast combo of sweet syrupy pancakes, and savoury bacon. There was also the perfect amount of food to satisfy my hungry morning tummy. To accommodate my nut allergy, the restaurant graciously altered the menu. They also serve gluten-free, dairy-free and vegetarian options.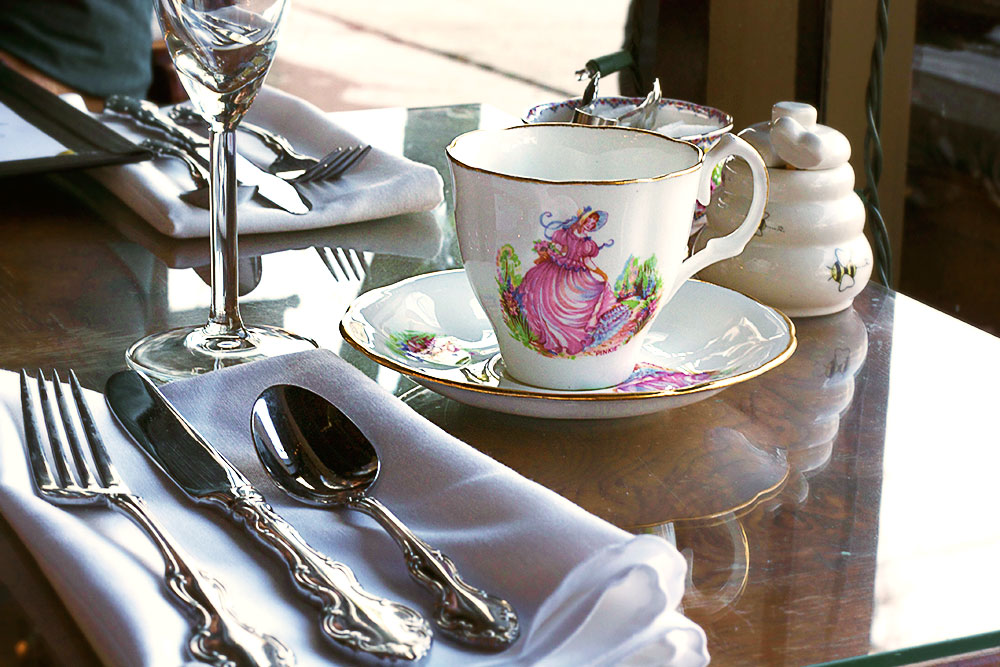 Overall, I have to say the high tea at Neverland was delectable. I left feeling completely satisfied, having all my flavour cravings appeased. I would definitely recommend visiting Neverland Tea Salon for your next date, Mother's Day brunch, or get-together with friends. You're sure to have an enchanting and delicious experience.
Restaurant: Neverland Tea Salon
Featured Dish Name: Neverland Grande High Tea
Dish Type: Other Dish
Available For: All Day
Dish Price: $35.00
Flavour Profile: Sweet
Served: Cold
Portion Size: For Share