The Creamiest Crustless Cheesecake for Your Late-Night Sweet Tooth
I first discovered True Confections after a long night of studying in my first year of university. My friends and I had developed a severe late-night sweet tooth that no ordinary vending machine candy was going to satisfy. Unfortunately, our dining hall had already closed so we thought we were out of options. Enter: True Confections. With late-night hours and a location close to UBC, we were sold. Lucky for us, True Confections offered so much more than its convenient location and hours; it's home to some of the most delicious homemade desserts in the city!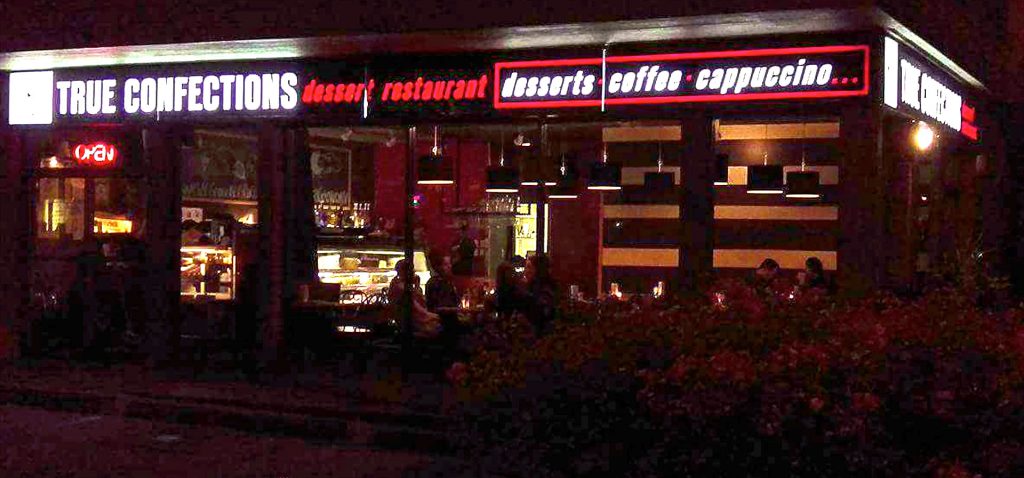 Since that first visit, I've been back to True Confections many times. And each time I go, I marvel at the giant display case filled with mouthwatering cakes and delight in the idea that my fellow patrons and I are there for one reason only – to enjoy a delectable slice of heaven. And nothing is more heavenly than True Confections' creamy crustless cheesecake.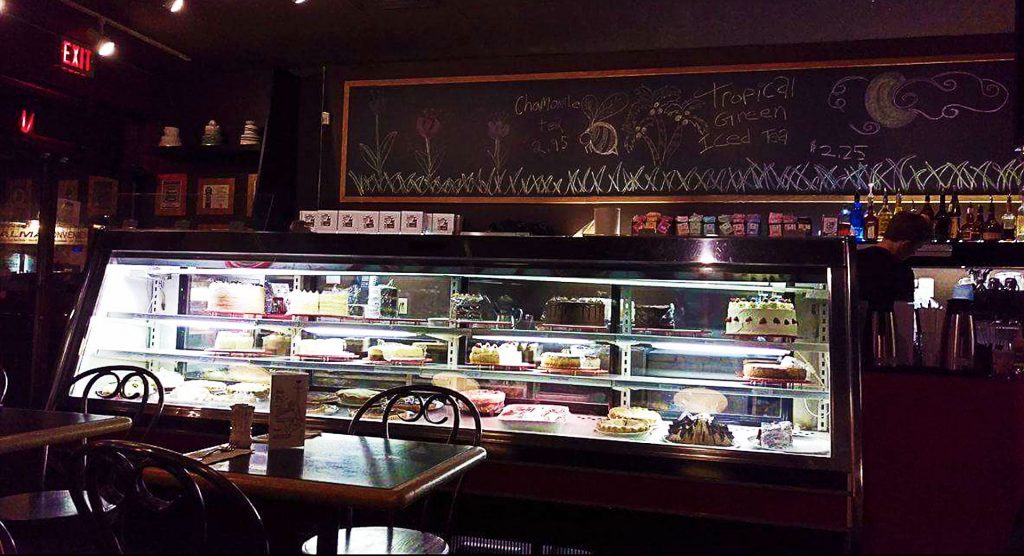 The cheesecake is actually made from a recipe passed down from co-founder Nadine's grandmother. Ever since True Confections opened in 1989, this cheesecake has been a staple in the dessert café.
My favourite part about True Confections' cheesecake is the creamy, rich, uninterrupted filling.
Because their cheesecakes are made without a crust, this allows every velvety bite to melt in your mouth.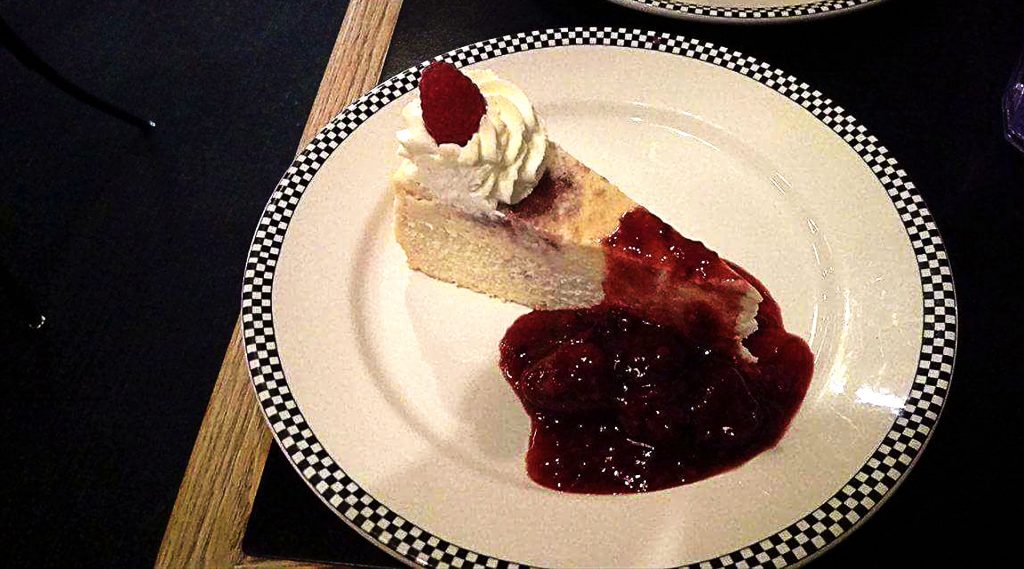 I haven't had a bad cheesecake at True Confections, but one of my favourites is the White Chocolate Raspberry. I love this one because it's the ideal combination of tangy and sweet. The white chocolate is subtle, with a delicate sweetness that doesn't overpower every bite, while the raspberry sauce is tart to the point of almost sour. Whipped cream and a fresh raspberry are the finishing touches to this rich cheesecake.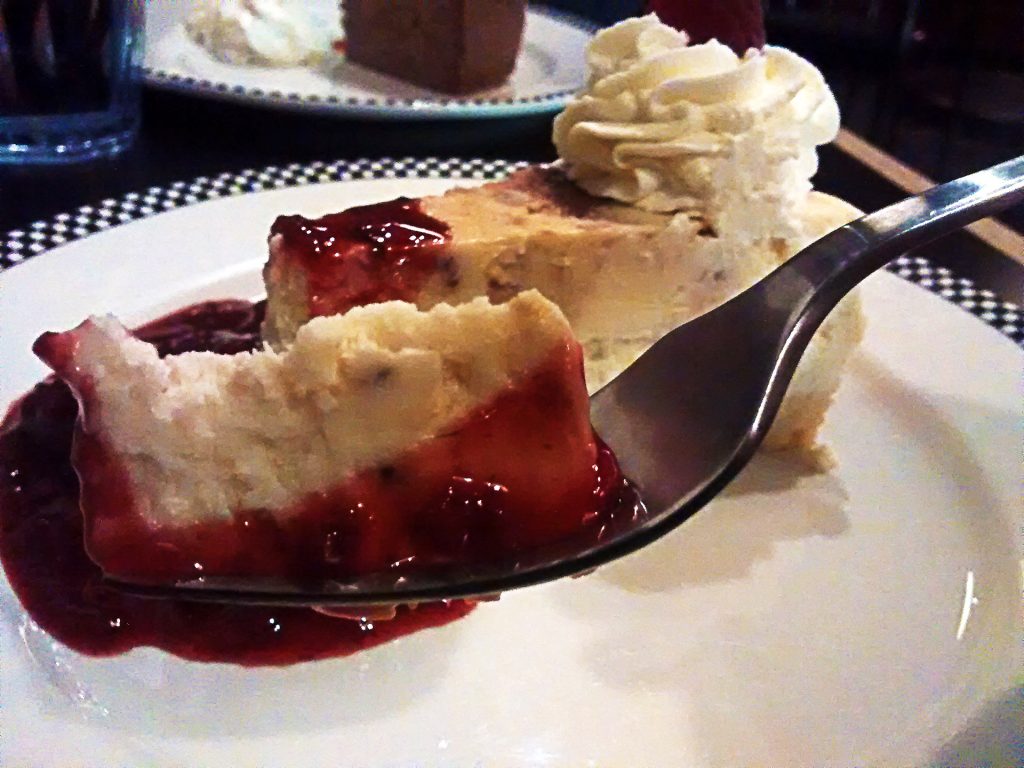 True Confections' cheesecakes, while soft and creamy, are still extremely filling. They can easily be shared, one slice between two, but then you might miss out on sampling another cheesecake flavour (like the Chocolate Peanut Butter) or other favourites such as the seasonal Strawberry Shortcake or Lemon Berry Tarte. The café also serves a great variety of specialty coffees, teas, wine, and beer if you need a little something to wash down your slice.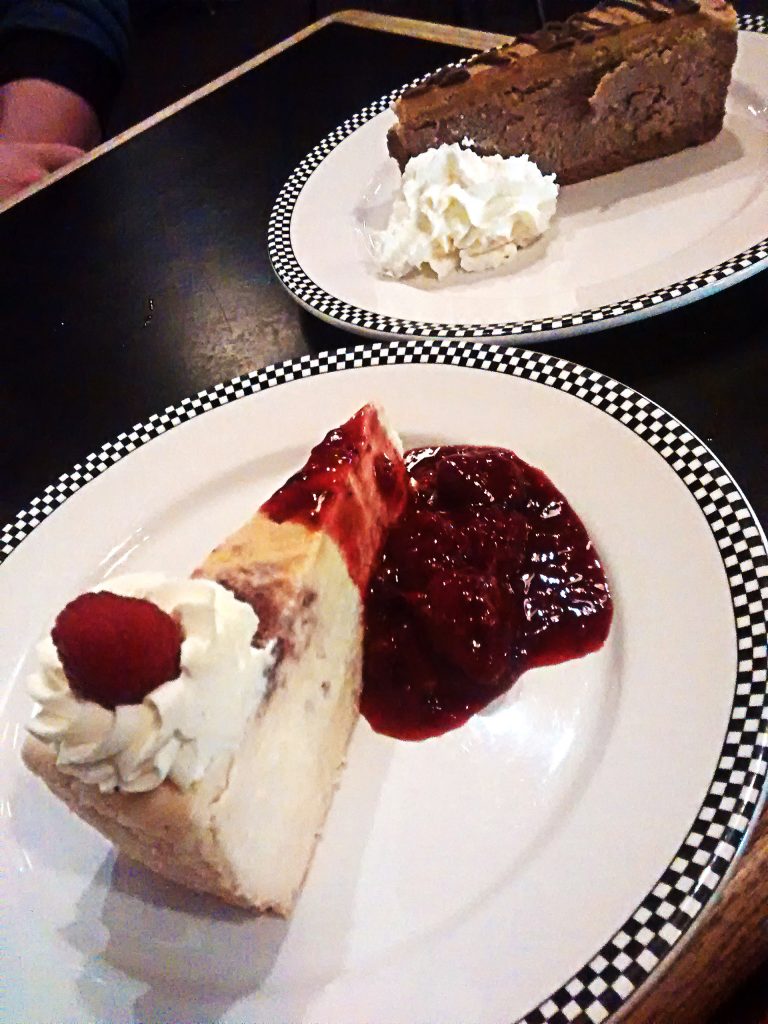 In addition to their luscious desserts, True Confections also offers a wonderful venue for dining in. The Kitsilano location is on a corner lot with floor-to-ceiling windows and a small outdoor patio space for savouring the nice weather. There's a distinct vibe, reminiscent of a Parisian café, showcased in the bistro-style tables and chairs, dim lighting, and soft music. While the space isn't huge, I've never seen it get too loud or crowded. And, as the cherry on top of an already wonderful cake, the service is impeccable. Our server was quick, attentive, and ready with recommendations. He never let our water glasses go empty either. I guess it's not too hard to give great service when you get to serve incredible slices of Vancouver's best cheesecake!
Restaurant: True Confections
Featured Dish Name: White Chocolate Rasberry Cheesecake
Dish Type: Cake
Available For: All Day
Dish Price: $7.25
Flavour Profile: Sweet
Served: Cold
Portion Size: Small