The Incredibly Creative Pizza Pie That Will Make Your Taste Buds Dance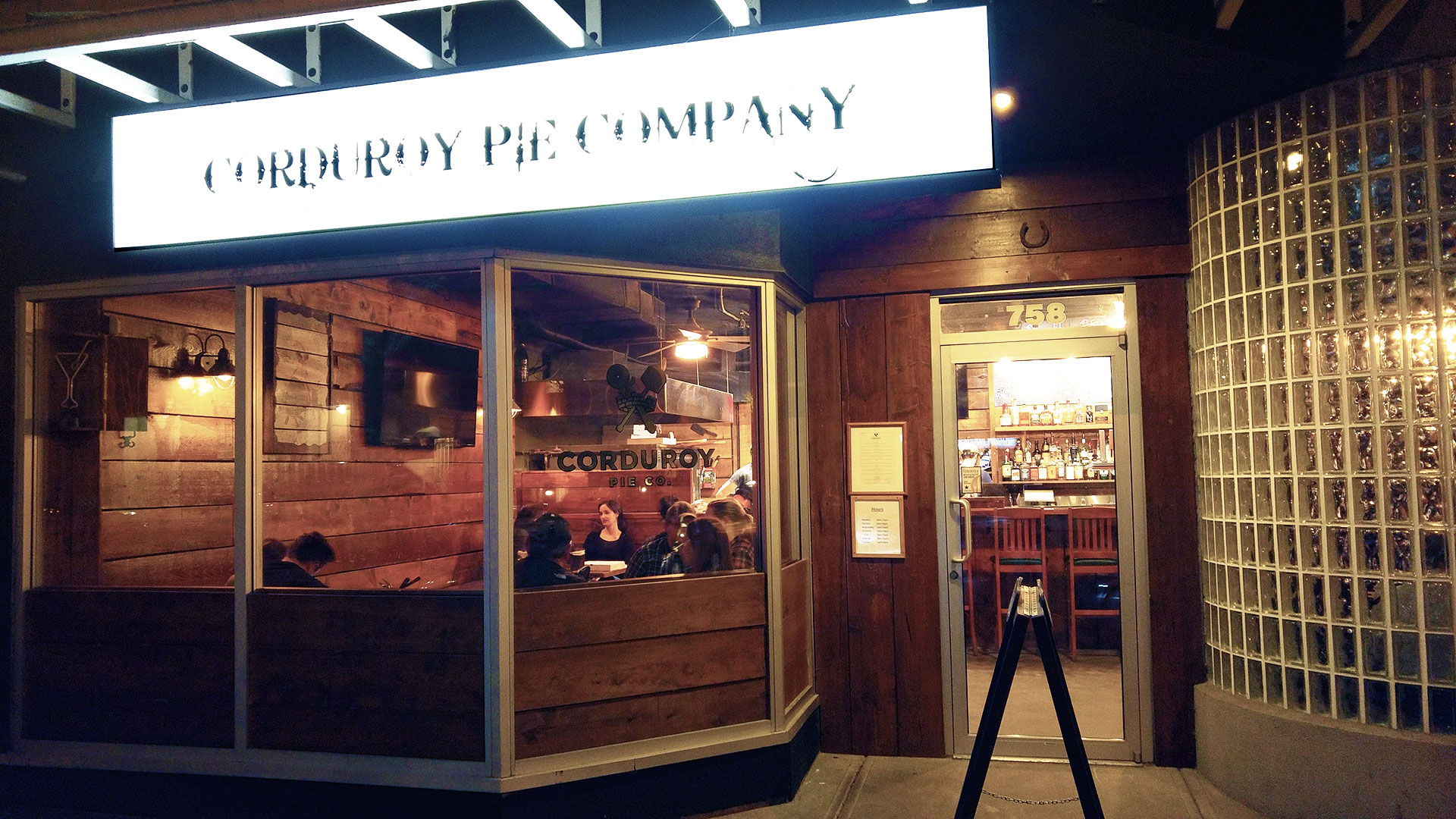 Corduroy Pie Company is a simple pizza joint that will blow you away with their insanely fun and creative pizza pies. It's tucked away in the Cambie Village neighbourhood away from the busy streets. However, it's still easily accessible by transit, and free parking is readily available. This 25-seat cozy getaway allows a comfortable ambience with big-screen TVs, an open-concept design, and a great soundtrack of tunes. If you're on the go, you can also call ahead to order pizza for pickup.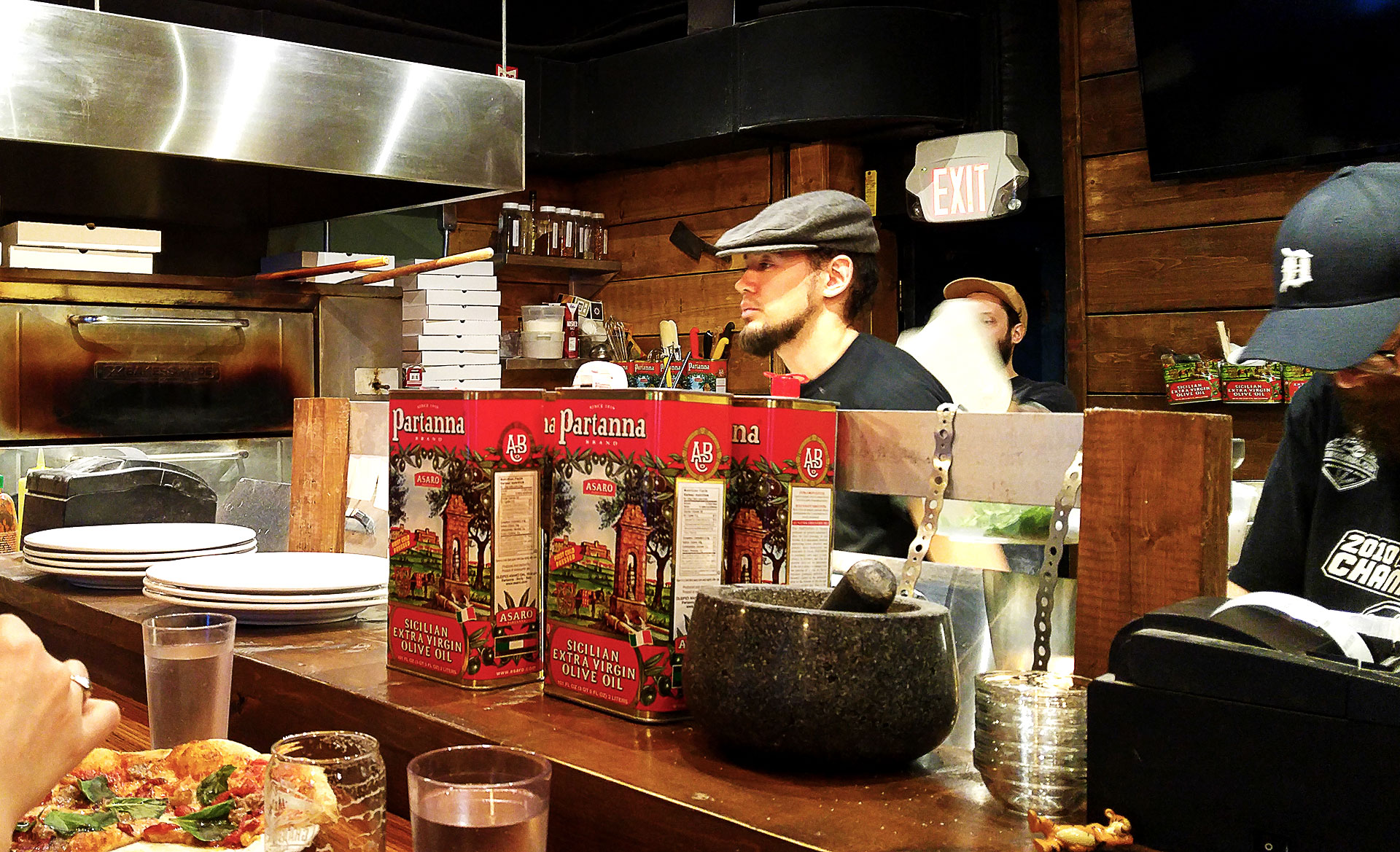 The moment I walked into Corduroy Pie Company, I was welcomed by the restaurant's friendly and attentive staff. With their open-style kitchen, I could see the pizza dough being kneaded, stretched, and topped right before my eyes, giving me a personal connection at first sight.
Corduroy Pie offers made-to-order traditional pizzas, as well as other unique flavour combinations. Their "pie" menu is simple, featuring about 10 options. No appetizers, no desserts – just pizza. That's how serious Corduroy is about their pizza pies. On the menu, the description of each pie combination was unique, inventive, and fun, which made it tough for me to decide on one. The staff recommended their "feature" pie of the day, and I was sold.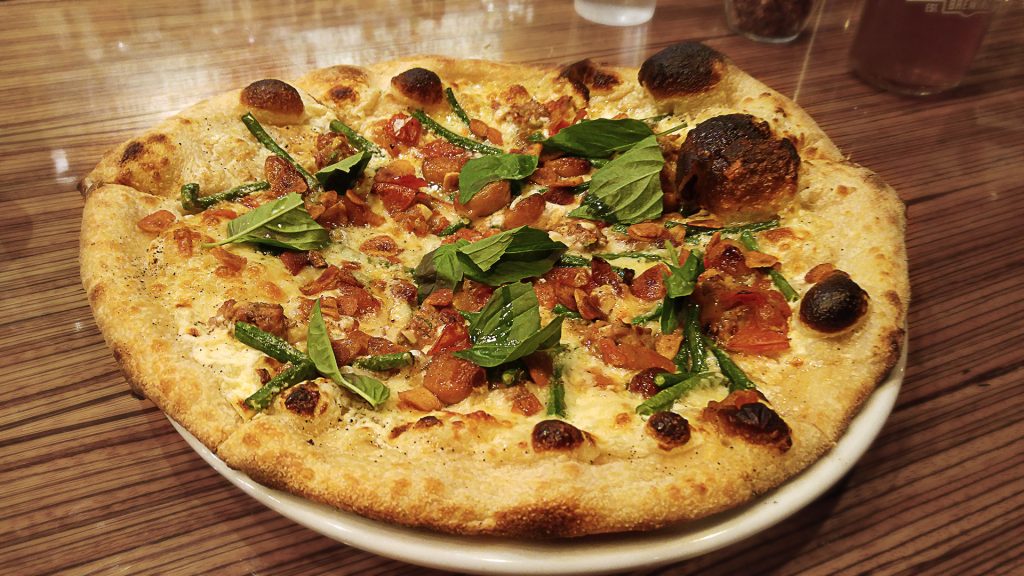 The feature pie was a white sauce pizza with house-made pork sausage, parmesan, provolone, tomato jam, long green beans, garlic confit, garlic chips, and basil. Yes, that's right! There were eight toppings on it. And boy, was it delicious! The pork sausage was unbelievable.
It was flavourful, juicy, and peppery, and it soaked up all the cheese, garlic, and basil essence in each bite. Can you imagine it?
It was so mouthwatering that I wish there was more sausage on it. Also, I've never had garlic confit on pizza, but the softness and sweetness of it balanced very well with the rest of the toppings.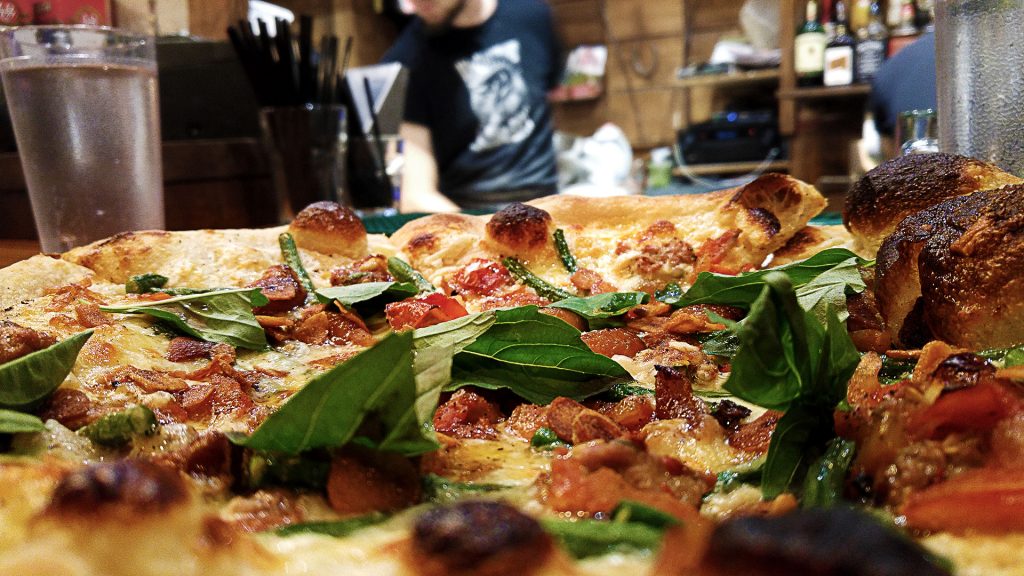 Of course, I must talk about the crust. It was chewy, cheesy, bubbly, crispy, and thin. Need I say more? I thought the crust may had been the reason why Corduroy calls their pizzas "pizza pies." But when I asked where the inspiration came from, all I got was, "Whatever sounded fun!" The chef definitely knows how to be creative and knows what a good pizza is!
The size of the pizza was good for two to three people, so it's definitely a good idea to come with a group of friends to try their other popular choices (and catch the game). For my next visit, I have my eyes on the Bacon and Potato Pizza, which is a marriage of double-smoked bacon, potato, roasted onions, and many more toppings. Corduroy Pie Company also has a great selection of beer and wine, which pair really well with their pizza pies.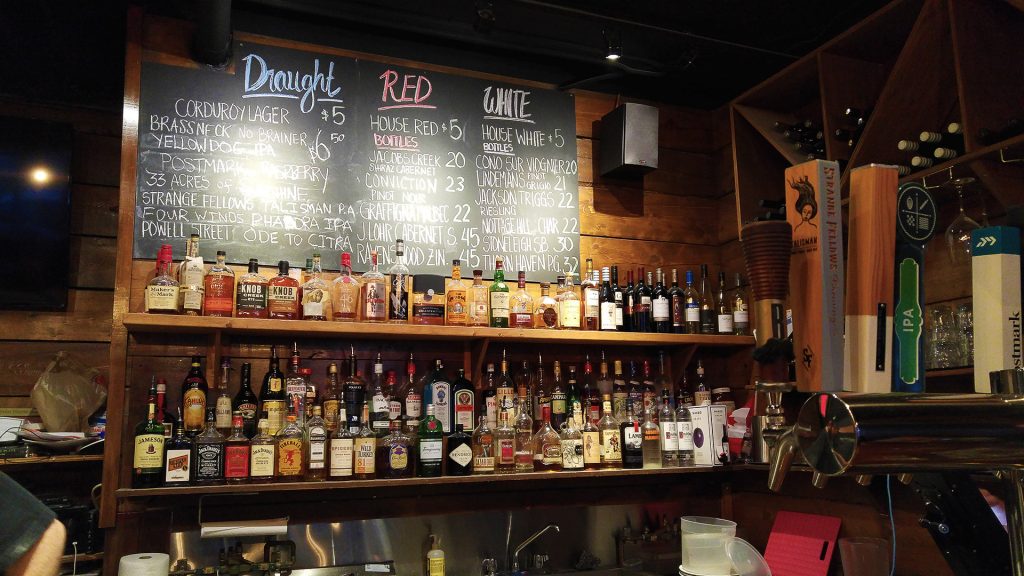 The next time you're in the Cambie Village area, make sure to check out Corduroy Pie Company. This hip joint will surprise your taste buds and satisfy your cravings. Trust me, you won't be disappointed!
Restaurant: Corduroy Pie Company
Featured Dish Name: White sauce pizza with house-made pork sausage, parmesan, provolone, tomato jam, long green beans, garlic confit, garlic chips, and basil
Dish Type: Pizza
Available For: Dinner
Dish Price: $17.00
Flavour Profile: Savoury
Served: Hot
Portion Size: For Share