The Amazing Chocolate Croissant that Comes Straight From a French Patisserie
As a child, I spent the majority of my summers in the South of France, where my aunt lives. Some of my most vivid memories are the visits to the many boulangeries (bakeries) and patisseries in this region. The rich smell of warm butter, slowly intertwining with the sugar and flour to create the most mouthwatering treats, was just unbeatable. I loved to look at all the carefully crafted tarts, croissants, and macarons, eventually picking the one I was going to try that day.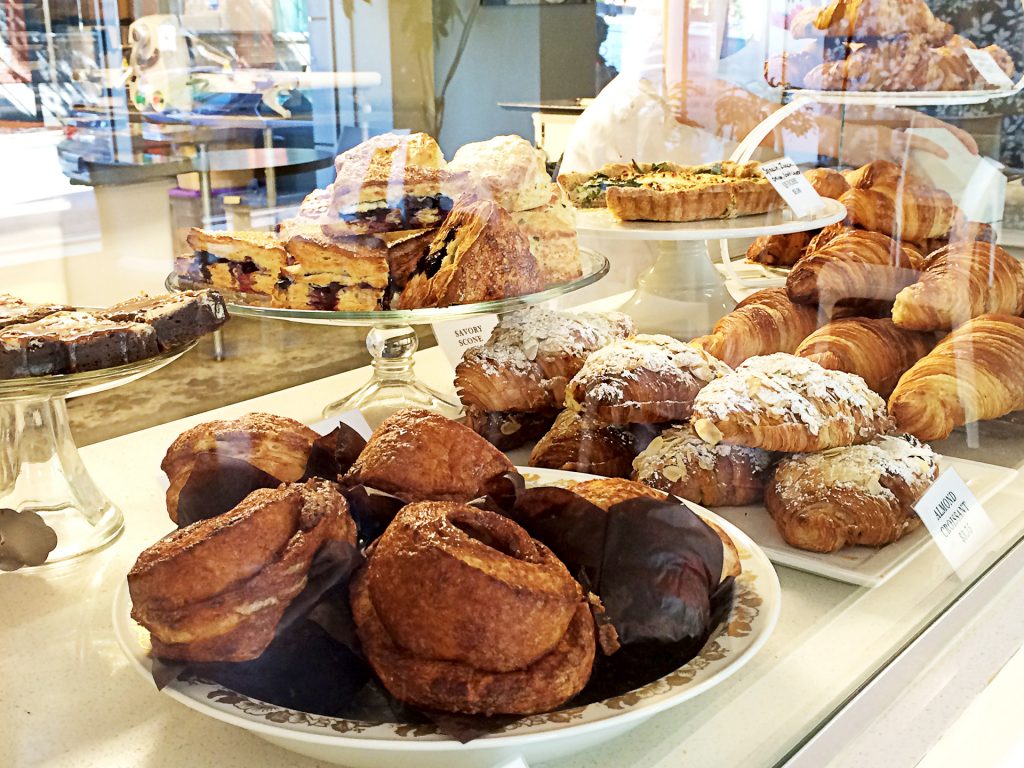 Since living in Vancouver, I've been on the hunt for a good French croissant. "This is not going to be so difficult," I thought. "Vancouver is such an international city." It turned out to be rather difficult! After over a year of croissant disappointments, I was over the moon when I stumbled across Cadeaux Bakery at the edge of Gastown. That smell when I was walking in took me right back to my childhood memories and I couldn't believe it. My expectations were high and I wasn't disappointed.
Cadeaux Bakery is owned and operated by Eleanor Chow Waterfall, who has extensive pastry and baking experience. She's previously worked as the executive pastry chef in some of the top local restaurants, including Lumiere, Blue Water Cafe and Raw Bar, and Chambar Belgian Restaurant. Before starting her own bakery, Eleanor ran the pastry programs at Chambar Belgian Restaurant, Medina Cafe, and the Dirty Apron Cooking School.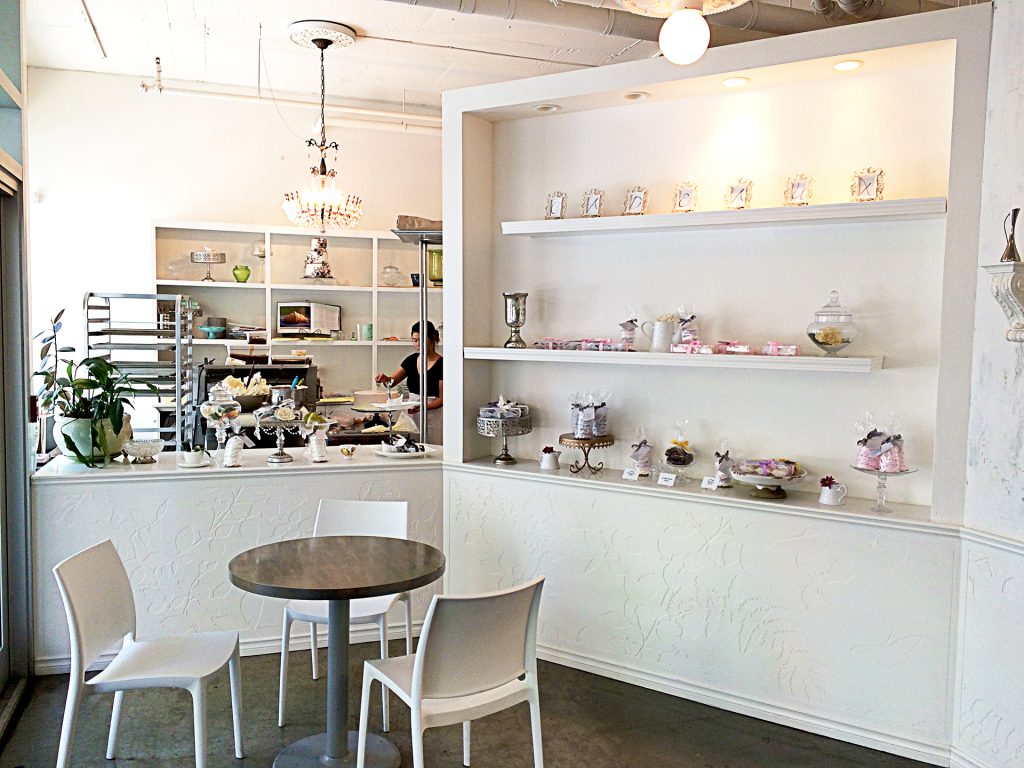 The first time you step inside Cadeaux Bakery, you'll be overwhelmed by the display of sweet treats – tarts, croissants, and scones – wherever you look. Everything looks stunning and is created with so much passion and love for detail. This isn't just the case for the pastries and cakes, but also for the décor and interior design. It's clear how much passion, hard work, and love has gone into this little place.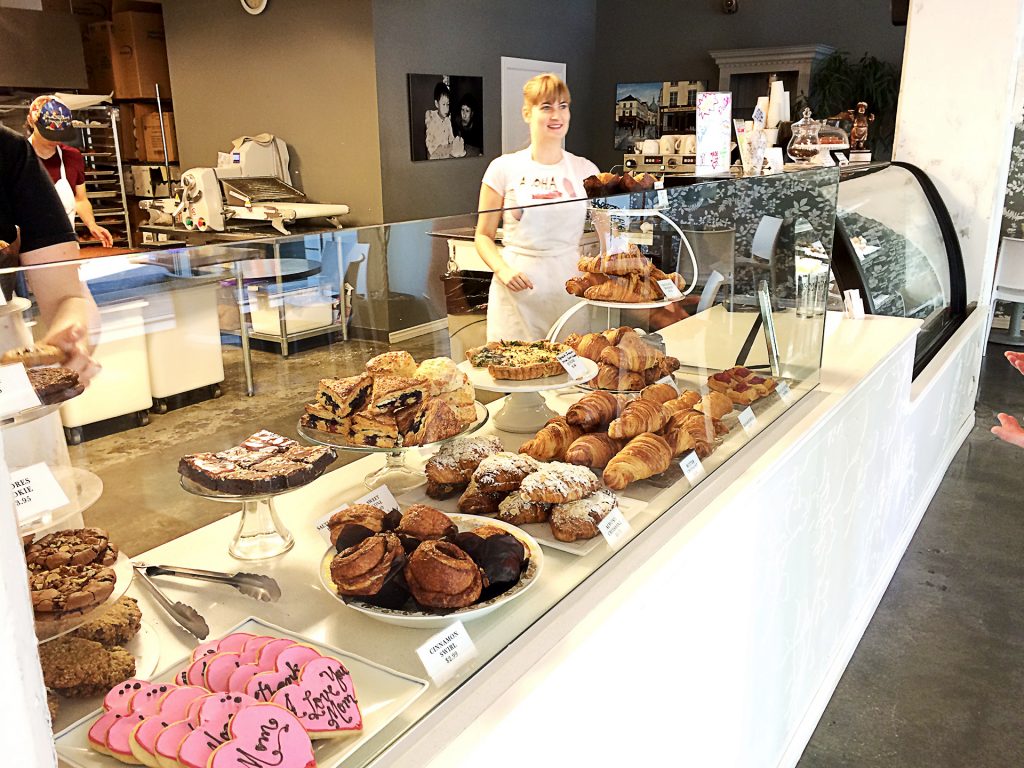 Cadeaux Bakery offers a huge variety of pastries and little treats. Eventually, you'll have to try them all, but you should start with a croissant – the chocolate croissant, to be specific. It comes very close to the croissants I had as a kid in the South of France, certainly the closest I've found so far in Vancouver.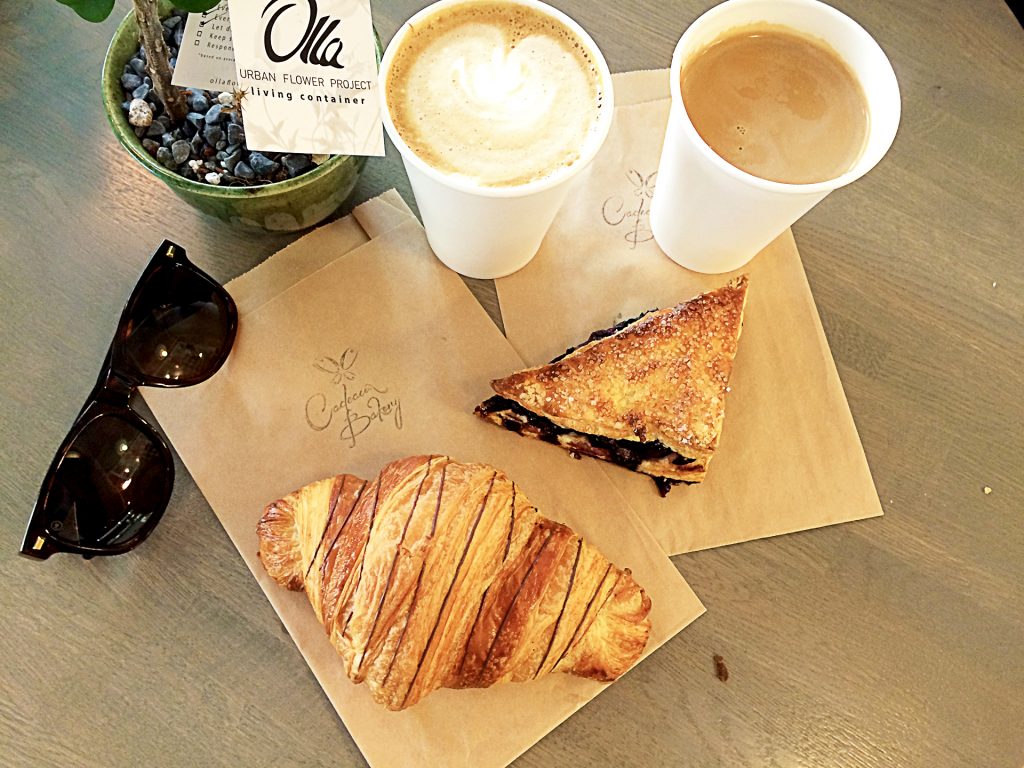 This chocolate croissant has the perfect mix of softness and flakiness with a slight crunch to it. But it doesn't shatter into a million little crumbs when you touch it. The chocolate inside has just the right amount of sweetness, which adds to the overall flavour but doesn't overpower it. Some chocolate croissants I've had in Vancouver are just stuffed with ridiculously sweet chocolate filling, so intense that you can't even taste the actual pastry.
The chocolate croissant at Cadeaux Bakery has an ideal balance of flakiness, sweetness, and crunch. Trust me, it will leave you craving more!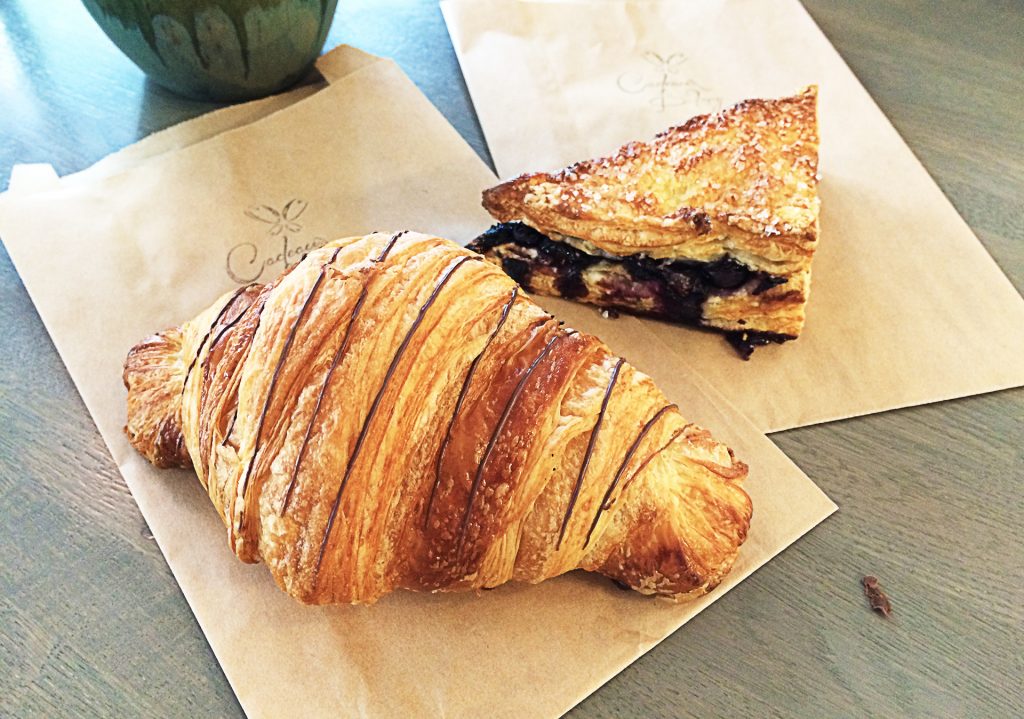 Apart from pastries and treats to devour right away, Cadeaux Bakery also offers custom-made cakes and dessert catering for your party, birthday, wedding, or whatever event you might be planning. Another reason why I love this place is that you can watch all these treats being crafted and decorated in the back. It's incredibly fascinating to see the speed and sheer precision of the bakers; it leaves me baffled every time I visit but also assures me that everything that's sold here is handcrafted and as fresh as it can be!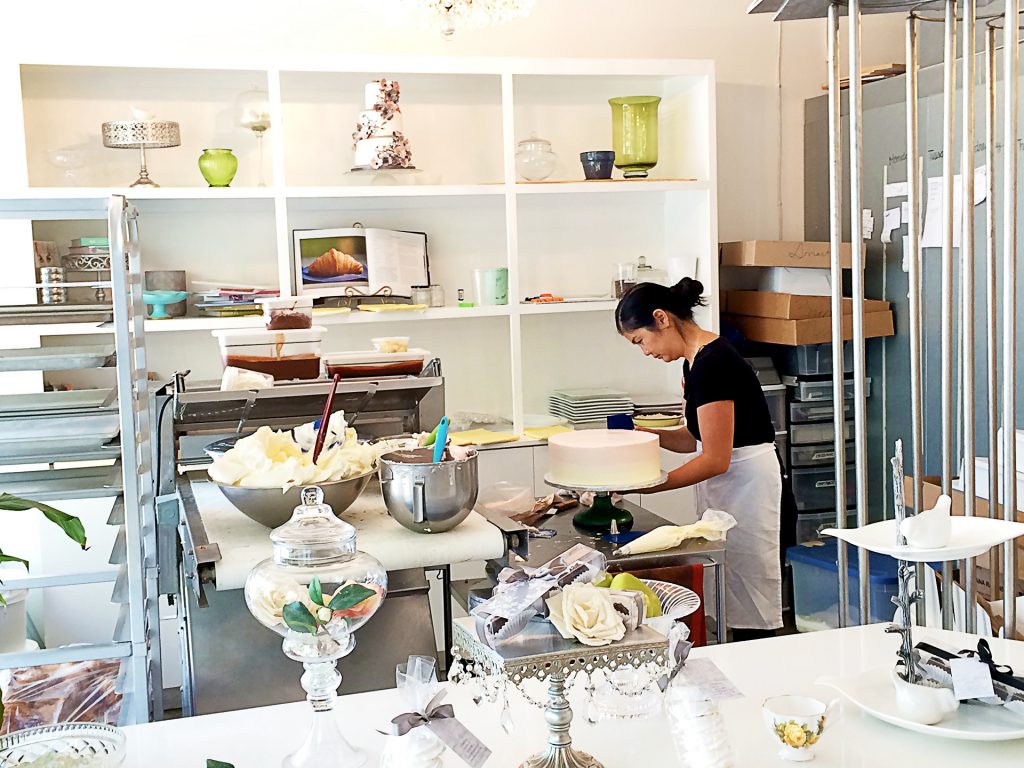 Restaurant: Cadeaux Bakery
Featured Dish Name: Chocolate Croissant
Dish Type: Cookie/Pastry
Available For: All Day
Dish Price: $3.75
Flavour Profile: Sweet
Served: Cold
Portion Size: Small