The Authentic Greek Feast That Transports You to Sunny Cyprus
My love affair with Greek food began in the '80s when I worked at Felicos Restaurant. Owned and operated by now three generations of the Stylianou family, Felicos is a long-time favourite of Richmond residents, with many original customers now bringing their grandchildren to sample tasty Greek cuisine here. The atmosphere is welcoming with understated Greek décor and a clean, bright interior. Service is speedy and friendly, with the wait staff attentive in refilling water and coffee, replenishing pita bread, clearing plates, and bringing the bill when asked.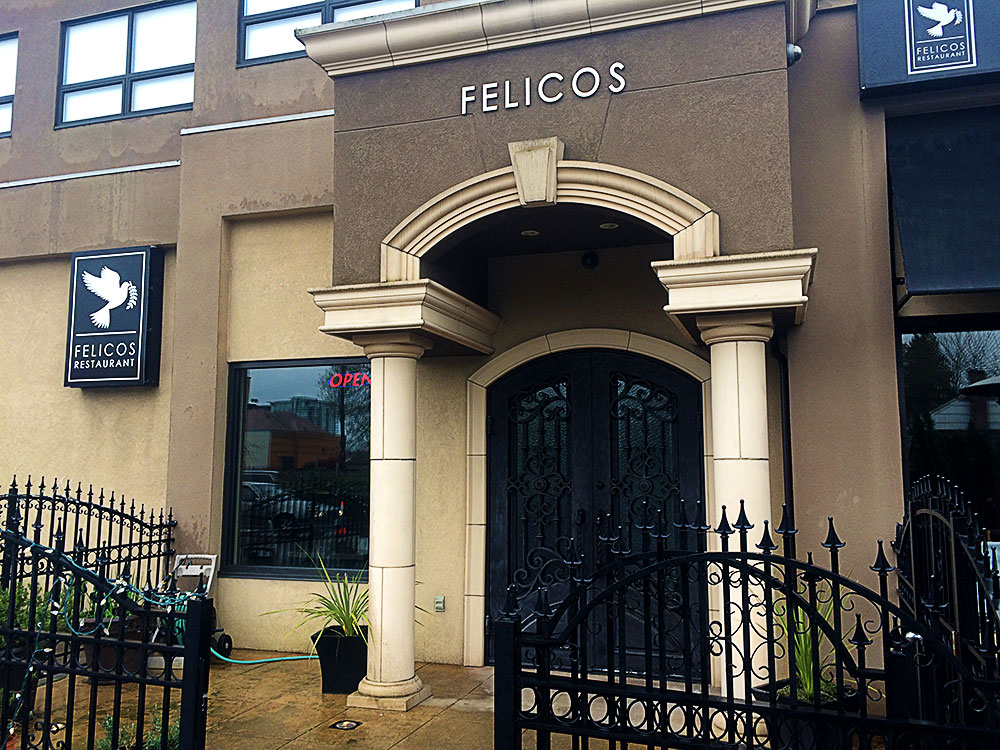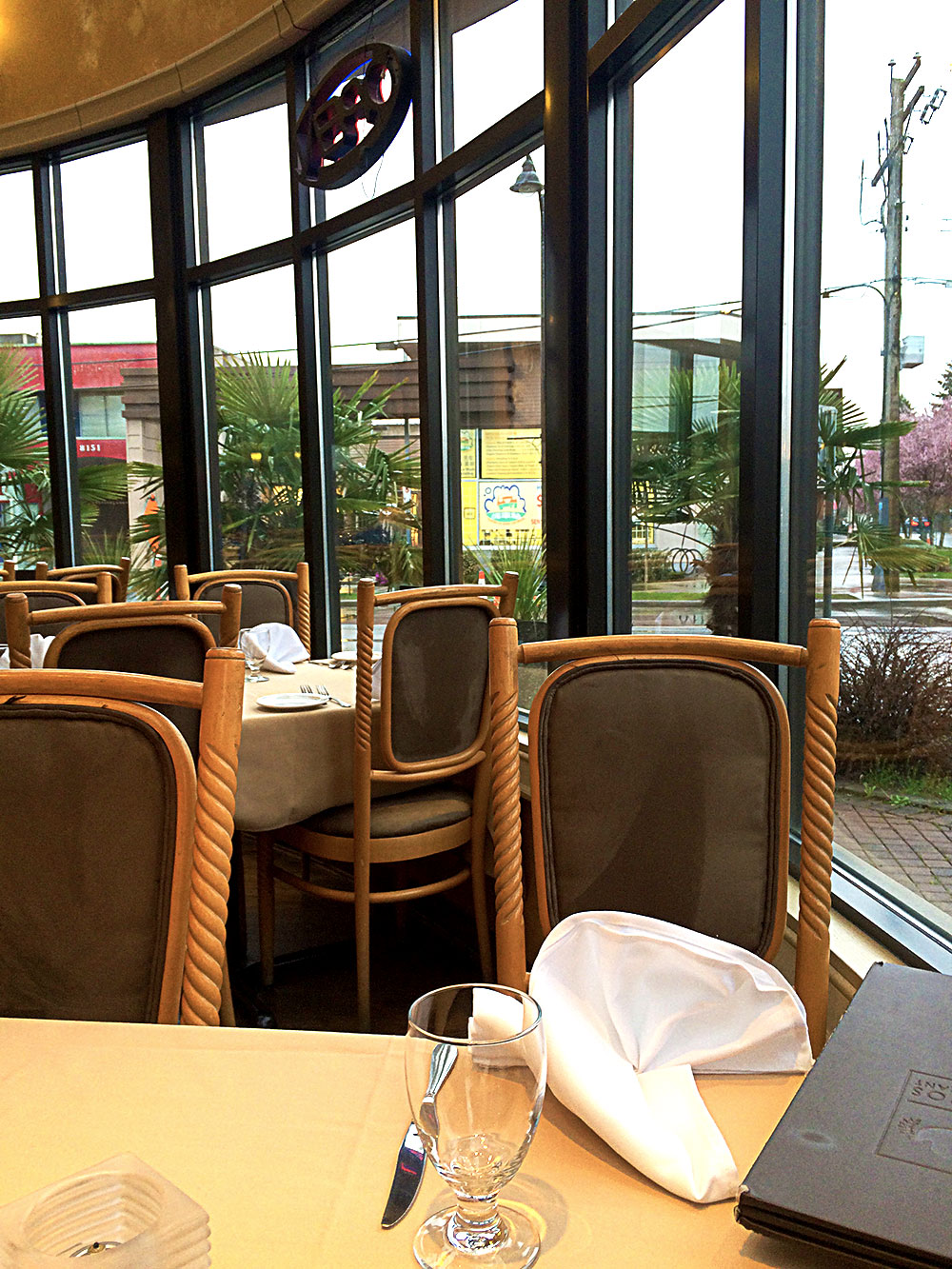 Mumsy and I met at Felicos at 5:30 on a rainy Friday night. Luckily we both snagged a parking spot in the attached lot, which is often packed because of the nearby eateries. We were seated promptly and the restaurant began filling with couples, families, and groups of friends out for an affordable but delicious dinner. The candlelit tables were dressed with cream tablecloths and cloth napkins, Greek music played subtly in the background, and the delectable smell of roast lamb and Greek spices wafted through the restaurant.
We settled on the Felicos' Famous Platter, one of the original dishes from the restaurant's early days. A compilation of specialties from Stylianou matriarch Irene, this multi-course feast starts with a basket of warm whole wheat pita that's crispy on the outside and fluffy on the inside. The accompanying dish of homemade garlicky homous is rich in garlic, olive oil, and lemon, and is fluid for excellent dipping.
Two generous plates of Greek salad follow. Fresh cucumbers, tomatoes, red and green peppers, and purple onions are generously topped with tangy crumbled feta, Greek spices, and black olives. Its dressed with oil and vinegar and enhanced with a mystery ingredient that I still can't identify after years of trying.
This delicious, authentic salad is nothing more than a perfect blend of clean and simple flavours – a great way to describe most of Felicos' menu items.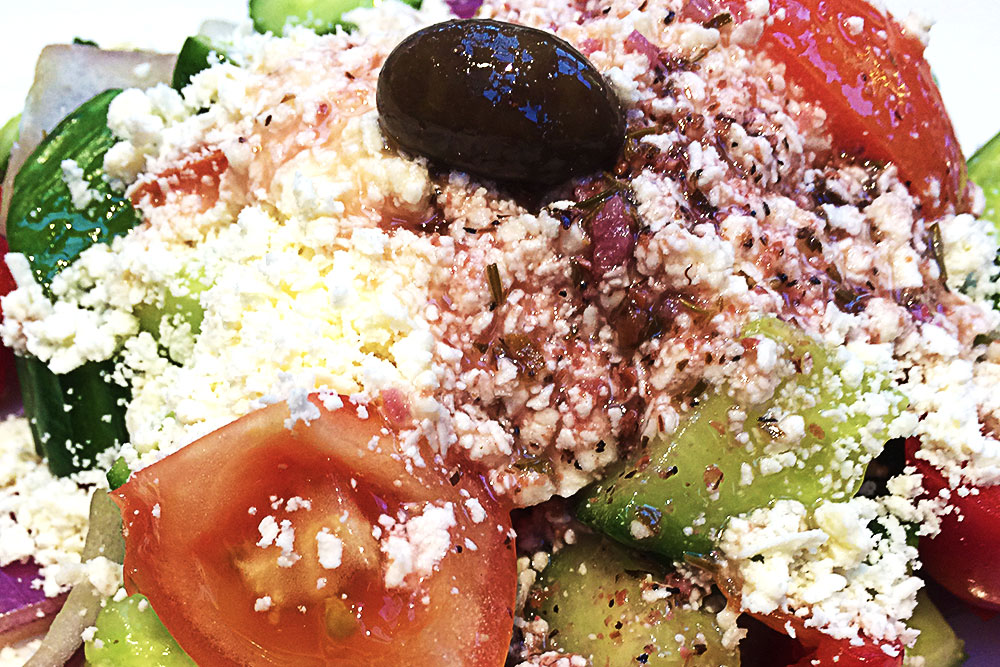 Now make way for the hot platter of Greek specialties. Light and crispy battered kalamaria is topped with fresh parsley, chopped purple onion and a lemon wedge. Best eaten hot and dipped in the creamy tzatziki, these fresh, tasty morsels aren't fishy or remotely greasy, and are one of my favourites.
On the end, two dolmades made of tangy grape leaves enclose a mixture of ground sirloin and rice finished with homemade avgolemono sauce. Two crispy keftedes (Greek meatballs) made of finely ground sirloin are seasoned with oregano and topped with chopped onions and fresh parsley. They're also great with a dab of tzatziki.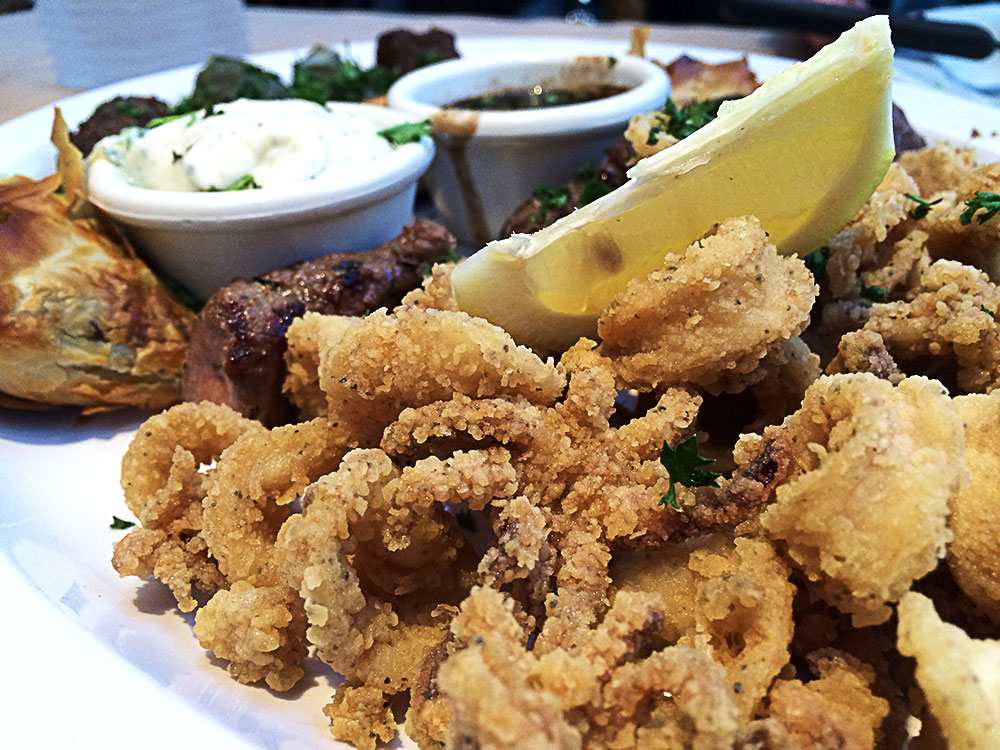 Two filo-wrapped pieces of spanakopita are filled with a creamy spinach, onion, and feta mixture that is heavenly, especially when topped with tzatziki. The spinach filling is creamy but still tastes like spinach, with no heavy onion or feta overtones. It's perfectly wrapped in crisp, not soggy, filo. I am a connoisseur of spinach pie, and Felicos is one of my favourites.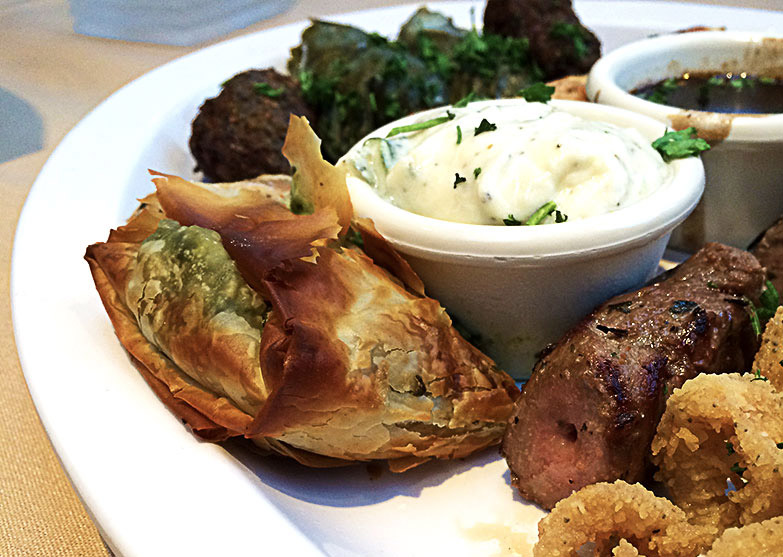 Last but not least, there is one skewer of perfectly spiced and marinated grilled chicken souvlaki and one skewer of seasoned lamb souvlaki served with the house specialty mint gravy and tzatziki. Both are tender and tasty.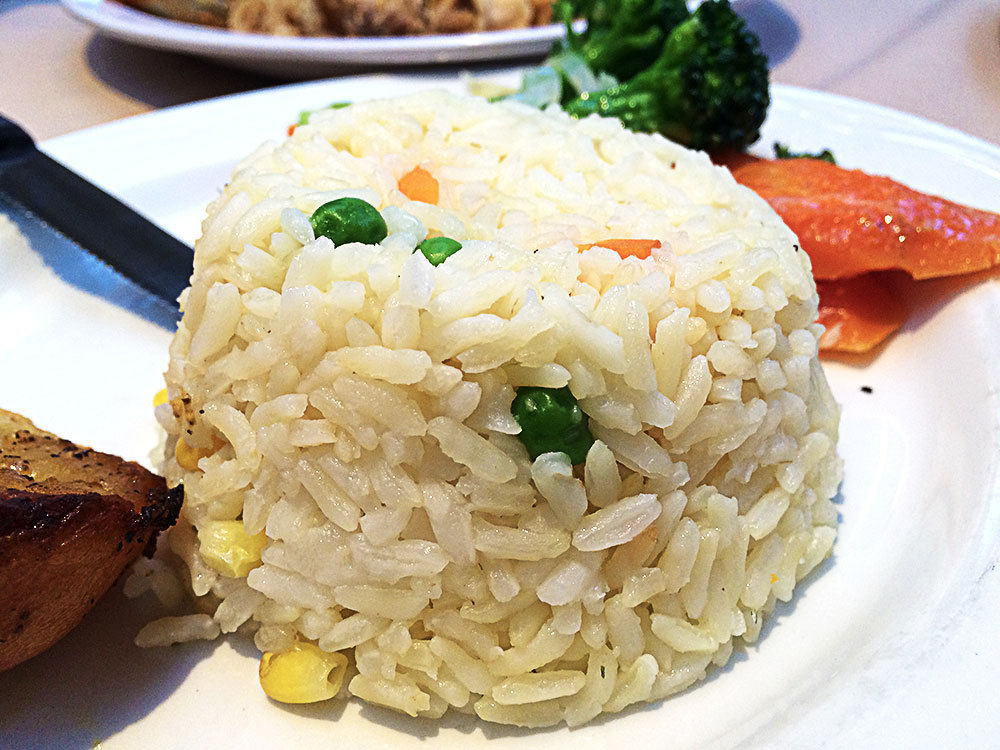 Our plates also came preloaded with lemony roasted Greek potatoes, a mixture of steamed carrots, onions, and broccoli finished in olive oil, and a small pile of Greek rice. The platter is an ambitious undertaking for two, but if you're hungry, it's possible. If not, they're happy to pack up the leftovers to go. I enjoyed my homey Greek meal with a glass of Retsina – a Greek wine not for the faint of heart as it literally tastes how pine trees smell. My mum opted for a more palatable Peller Estate Sauvignon Blanc. Seeing as we had no room for dessert, we rounded off the meal with a satisfying cup of coffee – the perfect end to a comforting meal.
Restaurant: Felicos Restaurant
Featured Dish Name: Felicos' Famous Platter
Dish Type: Platter
Available For: All Day
Dish Price: $45.95
Flavour Profile: Exotic Spices
Served: Hot
Portion Size: For Share