The Pastry Smothered With Rich Blueberry Jam
I walked past Nelson the Seagull twice. Searching in the cold rain, I didn't realize the discreet "Fresh Bread Daily" sign quietly sitting by an inconspicuous door in historic Gastown. I walked in and, although I'd seen thousands of photos on Instagram, was delightfully surprised by the decor. Dimly lit, this warm oasis played soft music that complemented the chattering murmurs of businessmen, students, and trendy socialites. Nelson the Seagull is famous for their avocado toast, evident by their legion of fans. But today, I craved something sweet for breakfast. So I ordered a jam wheel by chance. With my flat white, I found a seat and tucked in.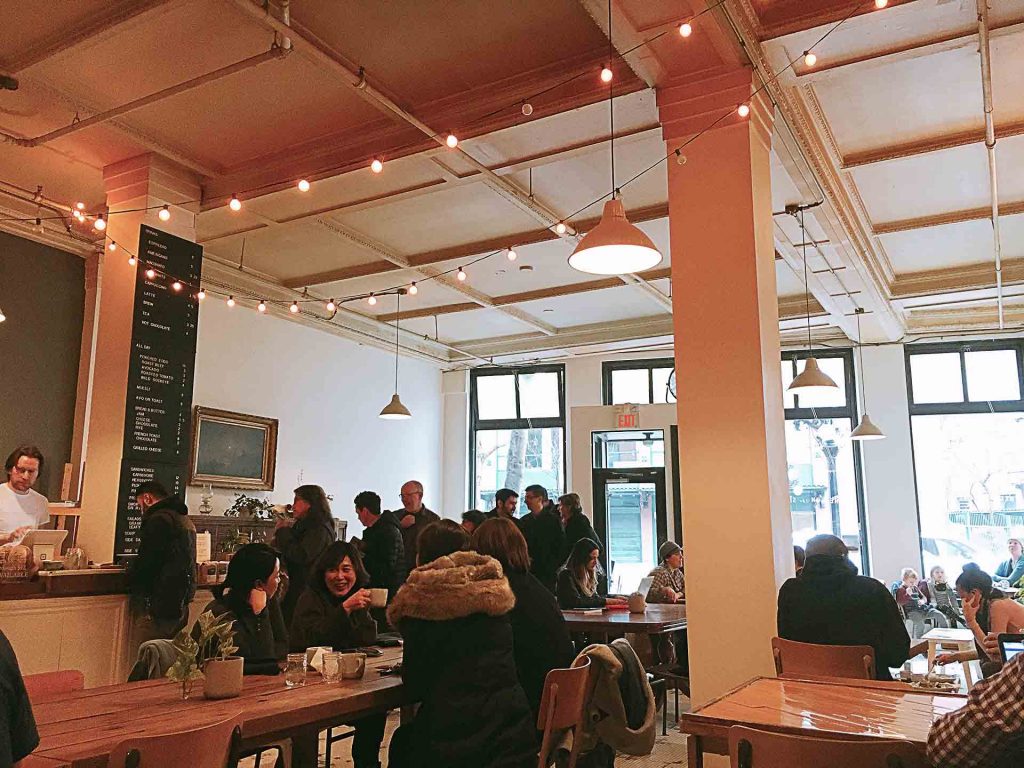 The jam wheel was simple and unpretentious. Glazed and crispy with a generous amount of blueberry jam, it was small but packed a sweet punch. The blueberry jam was the perfect addition. It was heavy with large pieces of blueberry smothered in the jam itself.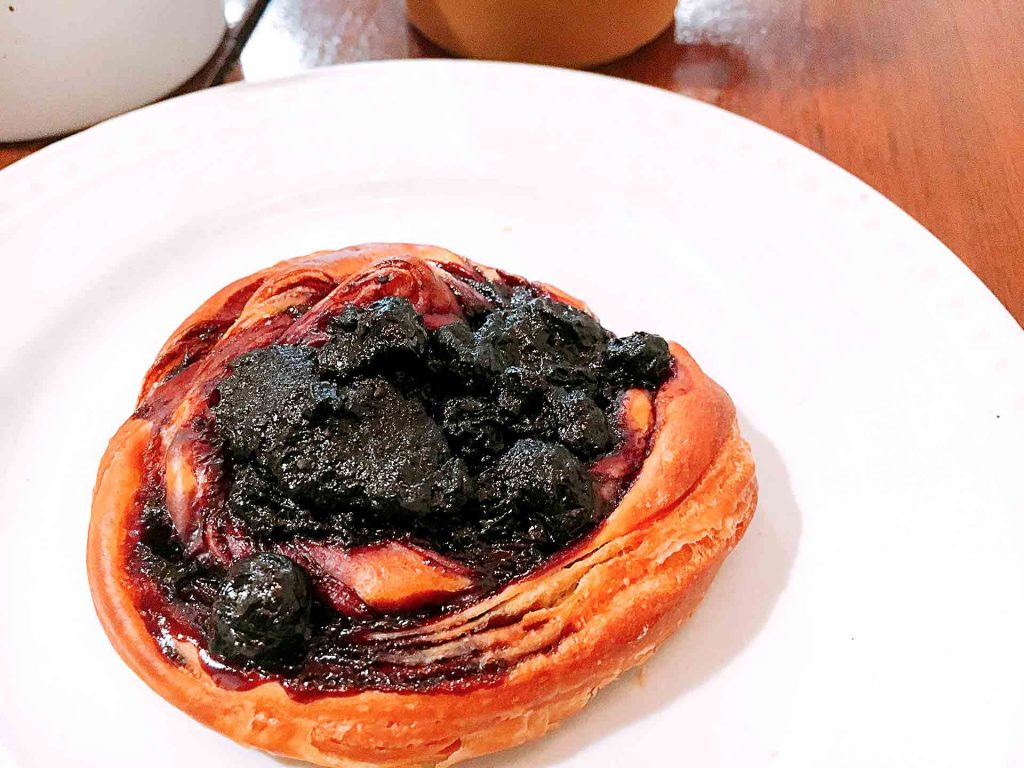 Usually, I'm not a fan of jam, just because there's way too much sugar for my liking. However, this blueberry jam wasn't too rich, didn't have an artificial taste, and gave a fruity blend to the pastry. It was absolutely delicious.
They should call me the Crispy Queen because I love a good crackle. And the jam wheel's crackle certainly didn't disappoint. As I tore off the first piece, I could hear an oh-so-satisfying snap.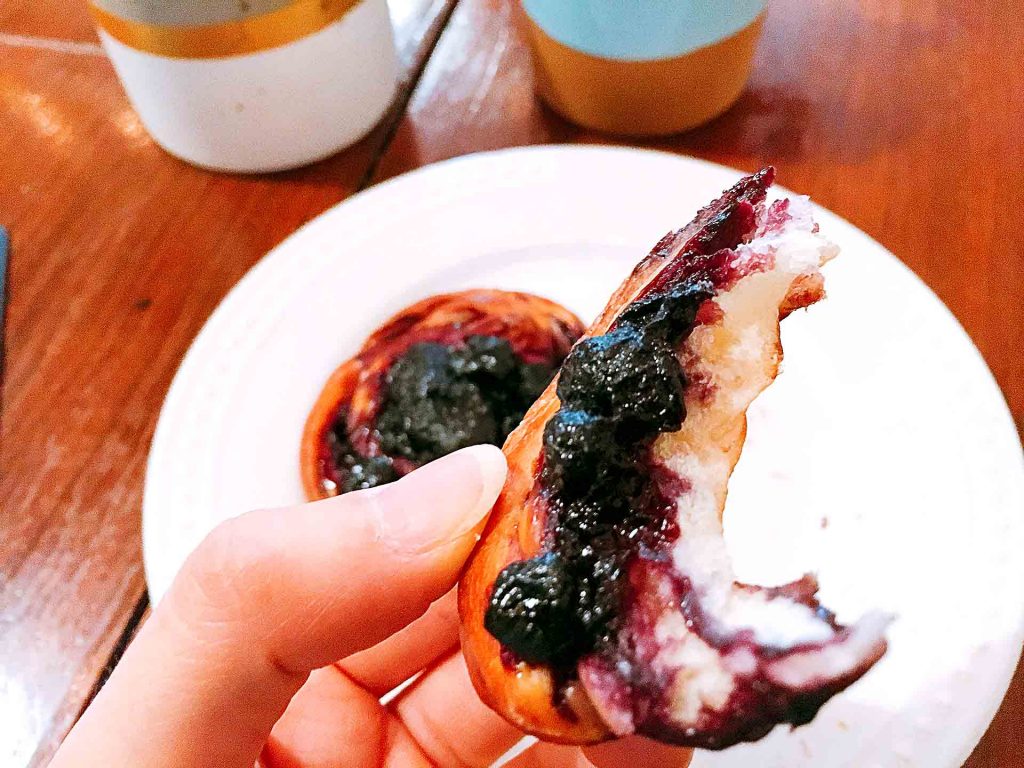 A faint comparison to a croissant, the jam wheel had layers of flaky pastry on top, as well as layers that stretched inside. The pastry itself was naturally sweet and intensely buttery. Flaky and chewy, it melted in my mouth, and the aromatic taste of yeast just made me realize how much I really, really like bread.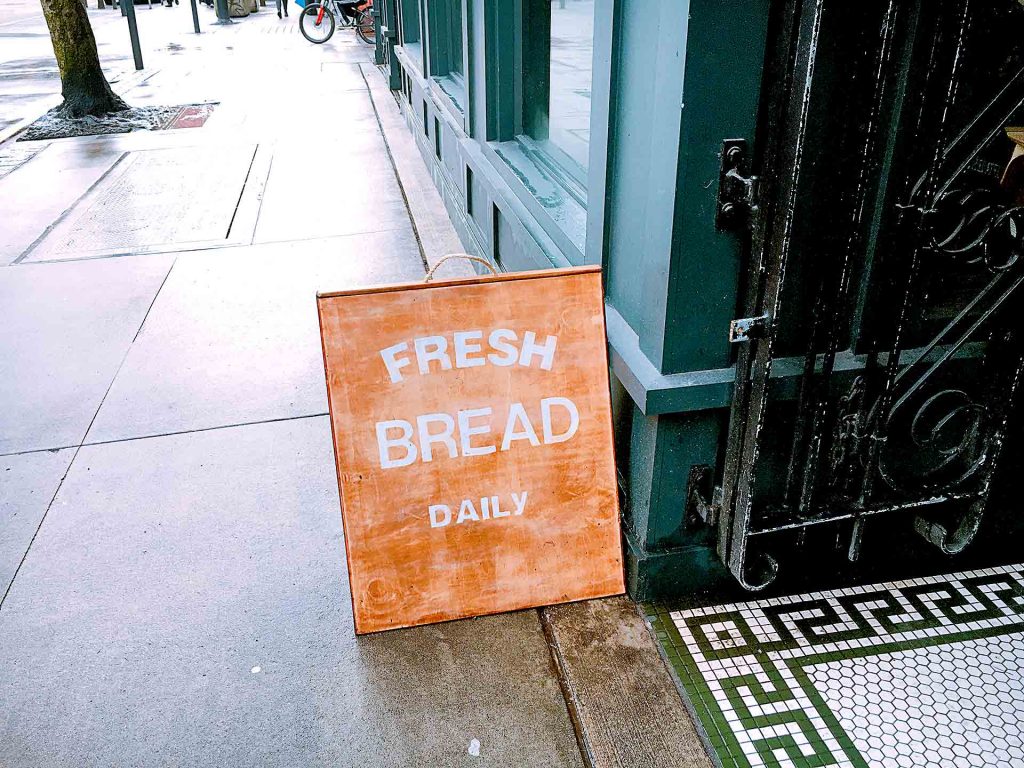 Among the fairy lights and petite succulents, I found a new way to enjoy jam and toast. A fruit croissant. A Canadian danish. No, a jam wheel at Nelson the Seagull.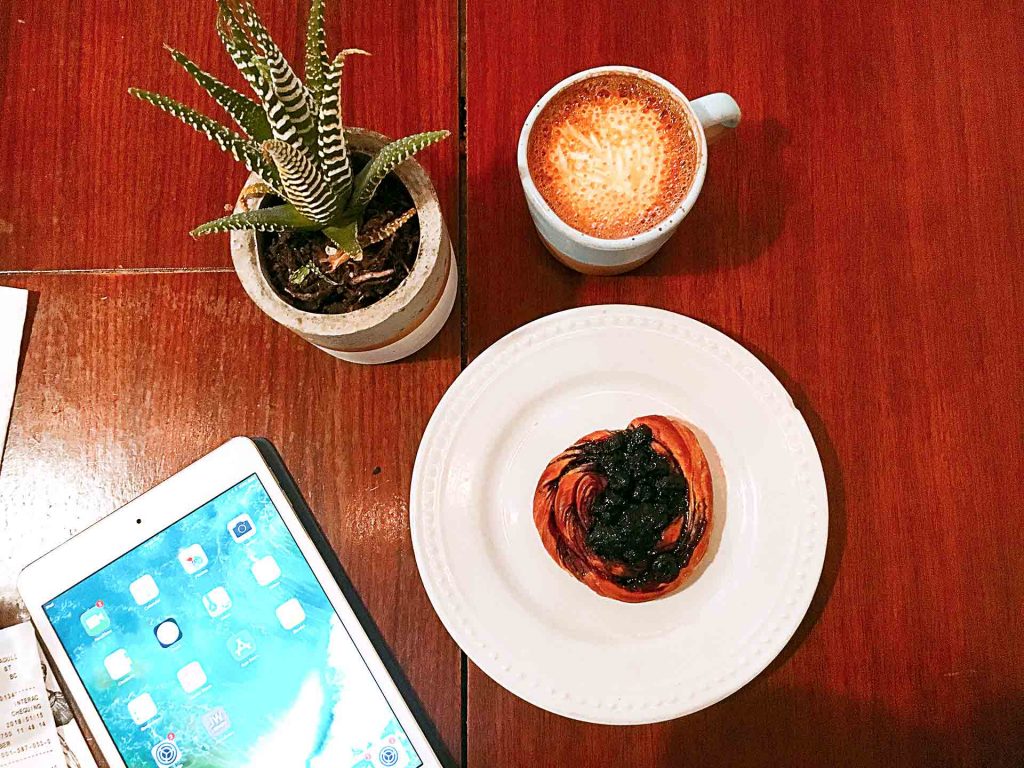 Restaurant: Nelson the Seagull
Featured Dish Name: Jam Wheel
Dish Type: Cookie/Pastry
Available For: Breakfast
Dish Price: $4.00
Flavour Profile: Sweet
Served: Hot
Portion Size: Small