The Adventurous Blood Pudding to Spice Up a Boring Weeknight
Tucked away on the corner of Fraser and Kingsway sits an unassuming, unpretentious French eatery offering simple dishes prepared with care and commitment to the classics. Long touted as one of Vancouver's best French restaurants, Les Faux Bourgeois is true to its name: great French food for the"fake bourgeois." It graciously gives us all a taste of the good life for an honest price.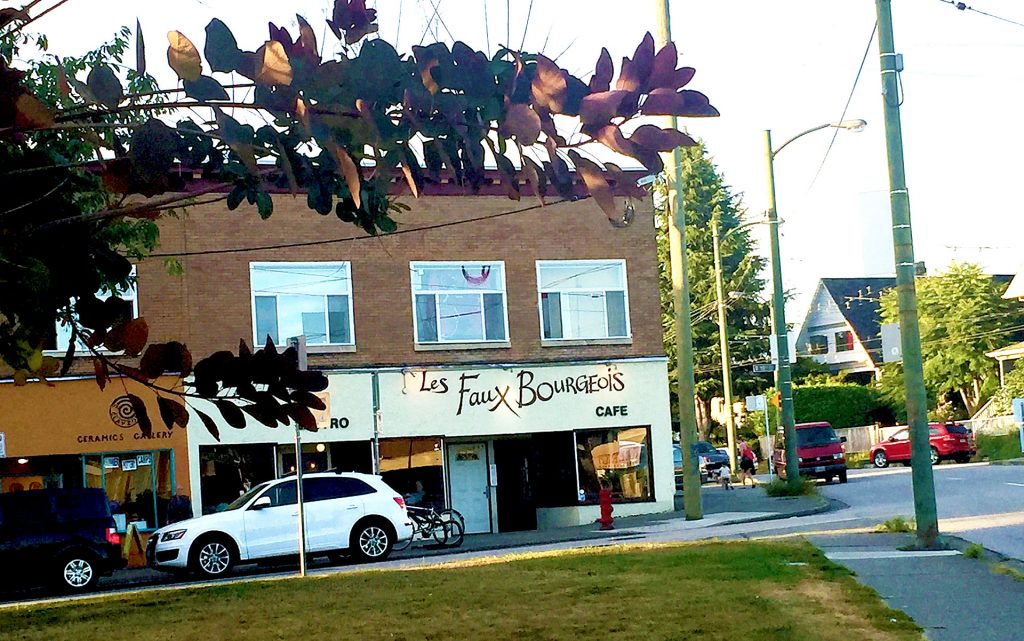 Opened in 2008, Les Faux Bourgeois is truly a hidden gem in Vancouver. From the outside, it doesn't look like much. The soft beige exterior features cursive, deep red letters that spell out the restaurant's name. No flashing neon. No trendy logo. Just a handwritten sign reminiscent of the many small restaurants and cafés that litter France. Once inside, it's as if you've stepped back in time. Warm wood lines the walls. Large mirrors adorn the left-hand side of the restaurant to create the illusion of a much bigger space. Comfy booths flank one side of the restaurant, and intimate tables fill the rest. It has a '70s lounge look that feels neither forced nor insincere. And I immediately felt at ease among the loud chattering of happy patrons.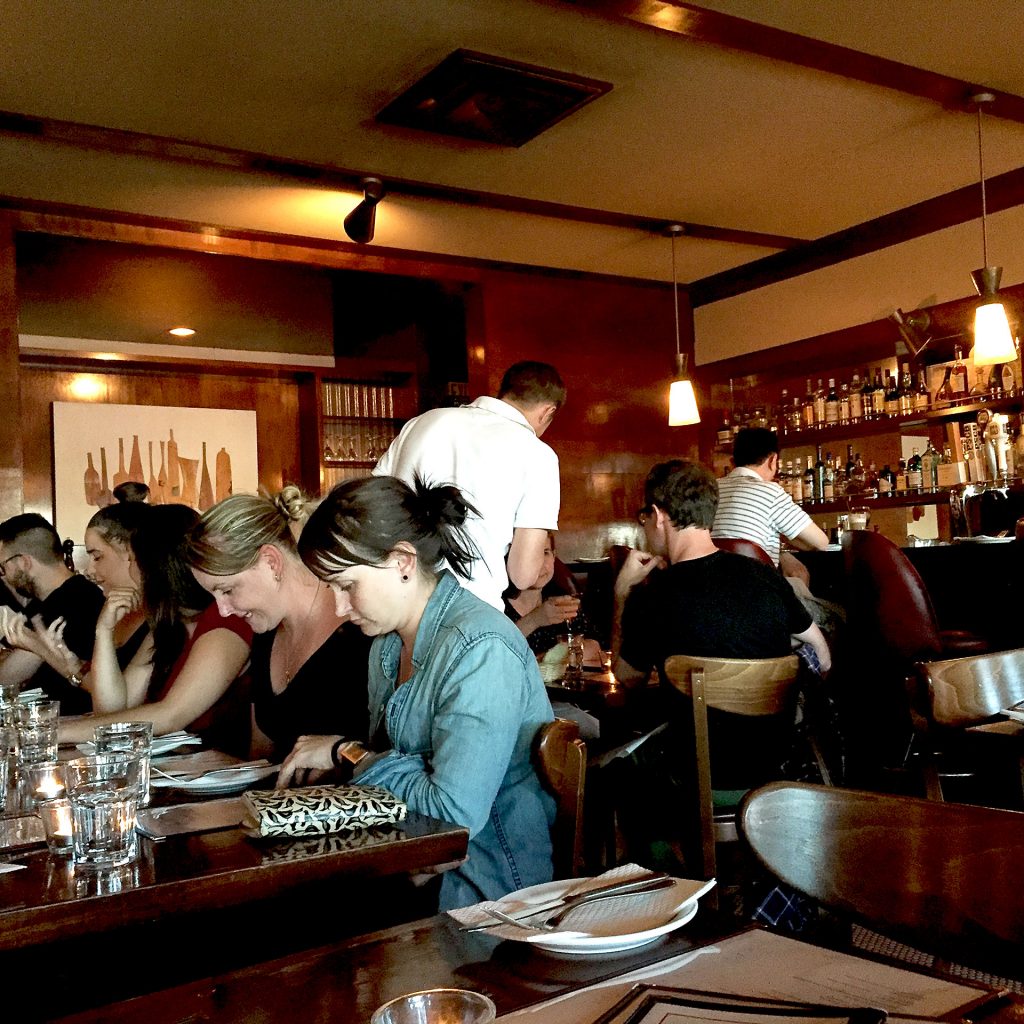 I visited Les Faux on a Tuesday night after making a reservation, which I would highly recommend. My friend and I were seated in the middle of the restaurant, which can get a bit dark if you're not close to one of the windows up front. The service was fast, friendly, and attentive, and our server was knowledgeable and eager to answer any questions we had. Despite how busy it was, we received our food much faster than I had anticipated.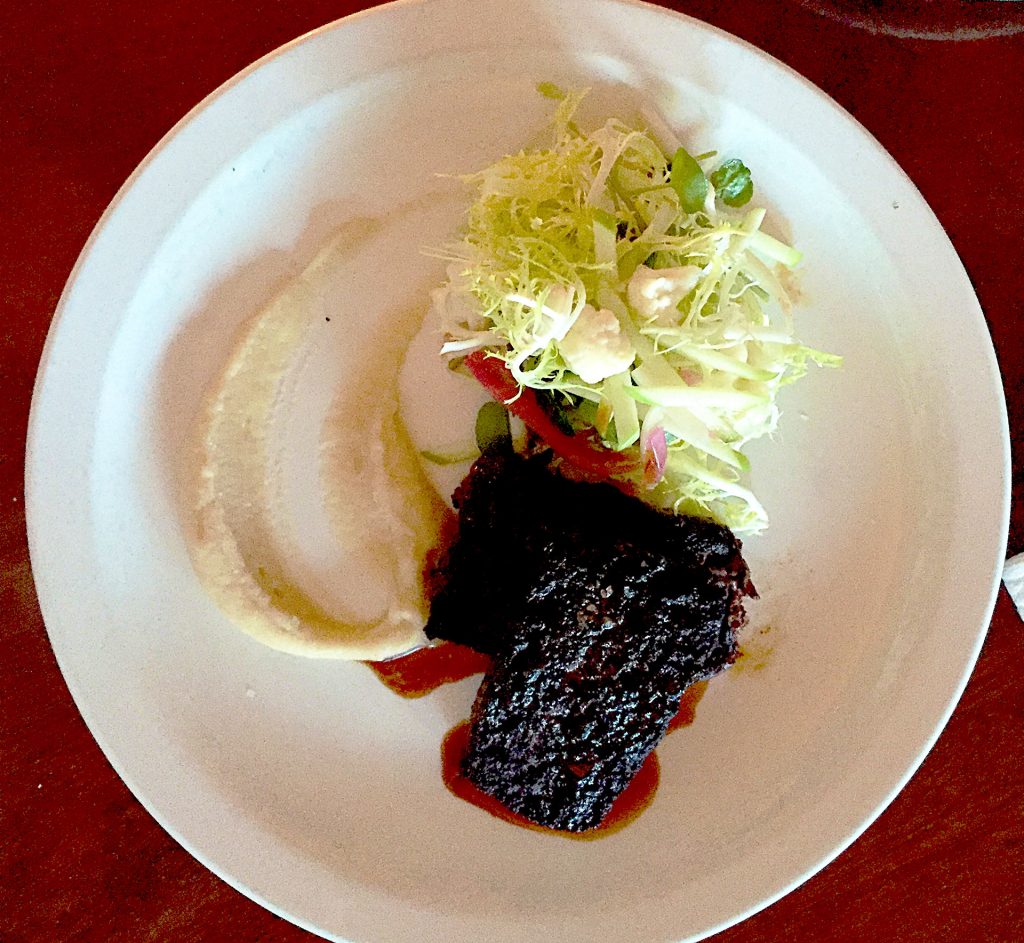 One of my favourite features of French cuisine is its appreciation of the strange. Delicacies such as offals, escargot, pigeon, and ortolan are enjoyed to the delight – and sometimes horror – of many. This includes my chosen dish: Boudin Noir, or French blood pudding. In its simplest form, French blood pudding consists of congealed pork blood, cream, and spices. However, it's looser and softer than its British counterpart, black pudding.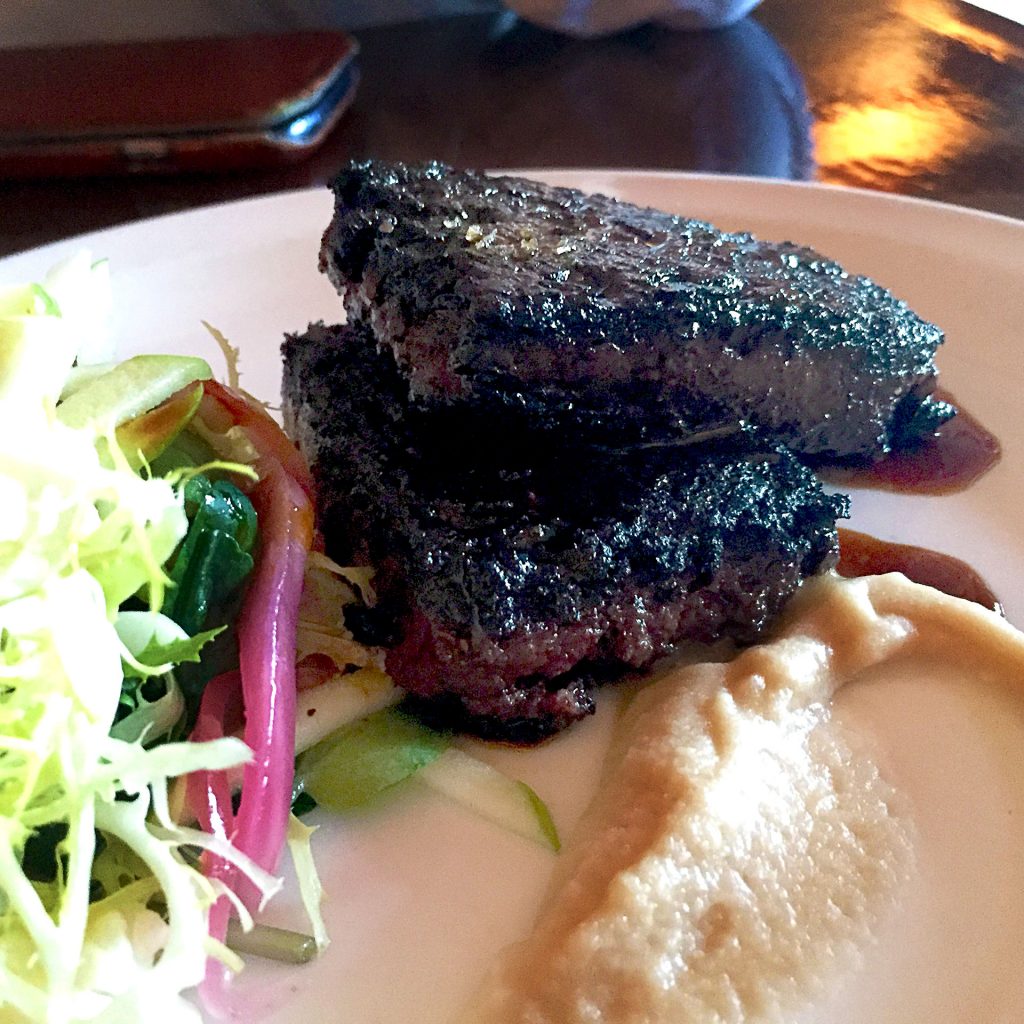 The Boudin Noir came with an apple brown butter puree and a mixed green salad with pickled veggies on the side. Prepared uncased and pressed into square patties, this French blood pudding was lightly seared in a hot pan. This gave the outside a light but pleasant crunch, which led way to a creamy centre.
The sausage itself was rich and savoury, while the sweetness of the velvety apple brown butter sauce complemented this beautifully.
Due to the coagulation, the sausage was a tad grainy. But this added to the depths of texture in the dish. Well spiced without being overpowering, the quality of the meat shined through. And the pickled veg found in the salad added the right amount of acidity to counterbalance the dish's richness (I love me some acid!).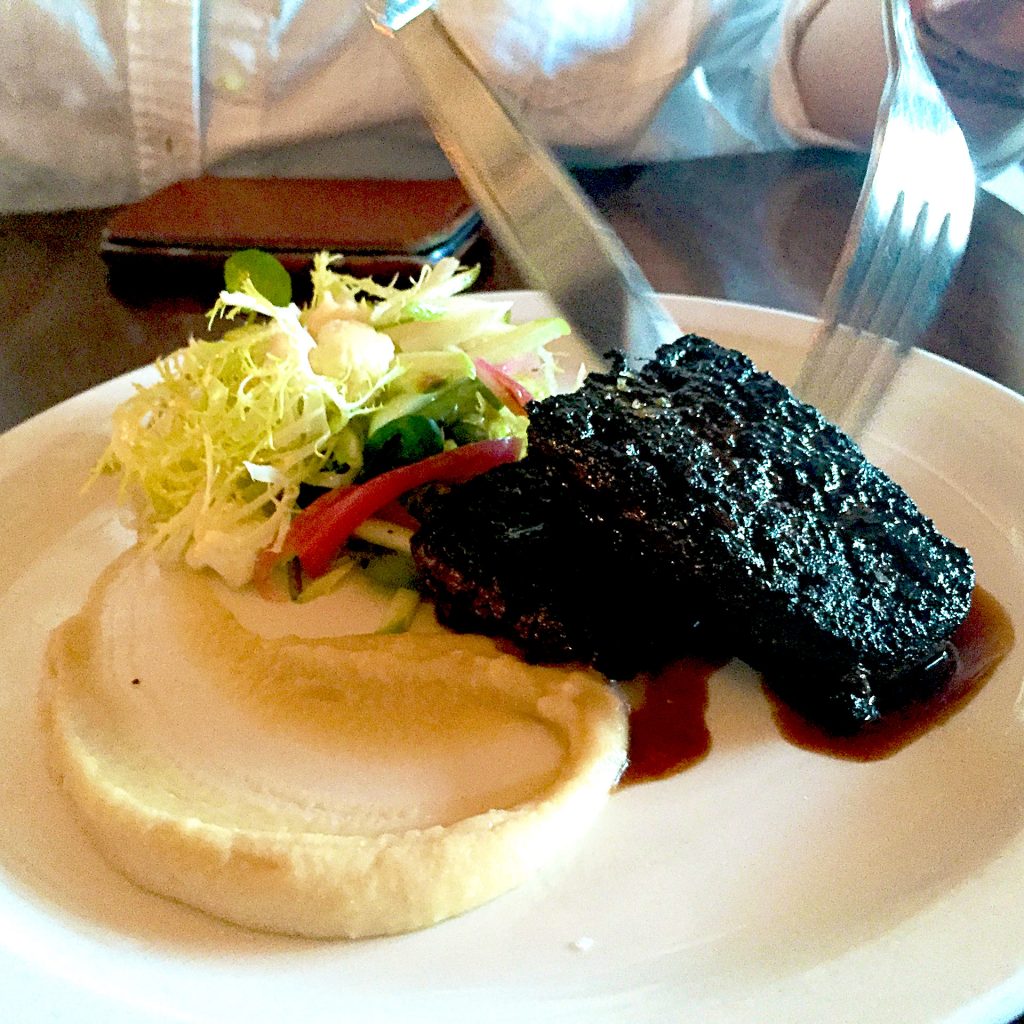 Blood sausage can be intimidating and off-putting to the less experienced diner. However, if you're interested in trying blood sausage for the first time, Les Faux Bourgeois's Boudin Noir is a perfect introduction. Mildly spiced and elegantly prepared, it will leave you more curious than when you arrived – I promise!
Restaurant: Les Faux Bourgeois
Featured Dish Name: Boudin Noir
Dish Type: Pork
Available For: Dinner
Dish Price: $12.00
Flavour Profile: Savoury
Served: Hot
Portion Size: Small