The Wallet-Friendly Cajun Baja Tacone to Enjoy With a View
Tacos are high up on my list of favourite foods – and there are a ton of hidden gems around Vancouver that serve them. I was working from home when my stomach started grumbling. Having recently come home from vacation, my fridge was beyond sparse. So, what better way to curb that hunger than with a snack from Go Fish Ocean Emporium? Go Fish's Baja Cajun Tacone was calling my name.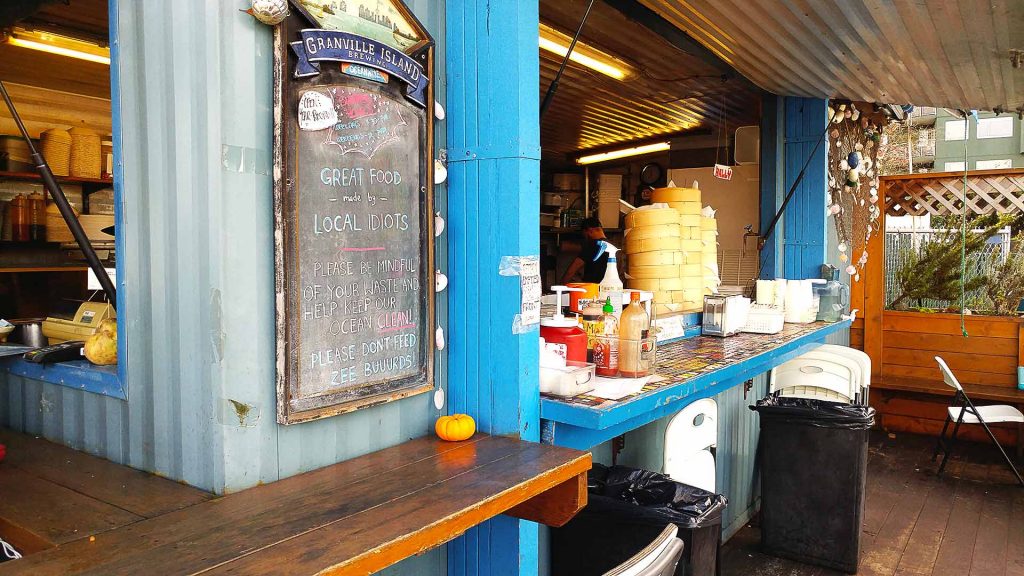 As you stroll around Granville Island, you may never come across Go Fish. This small outdoor shack is nestled in the far back end of a parking lot, overlooking Fisherman's Wharf. I got here as they opened, and there were already a handful of people bundled up awaiting their orders. The smell of fried fish and the salty air drifted over as I walked to the counter to order my Baja Cajun Tacone.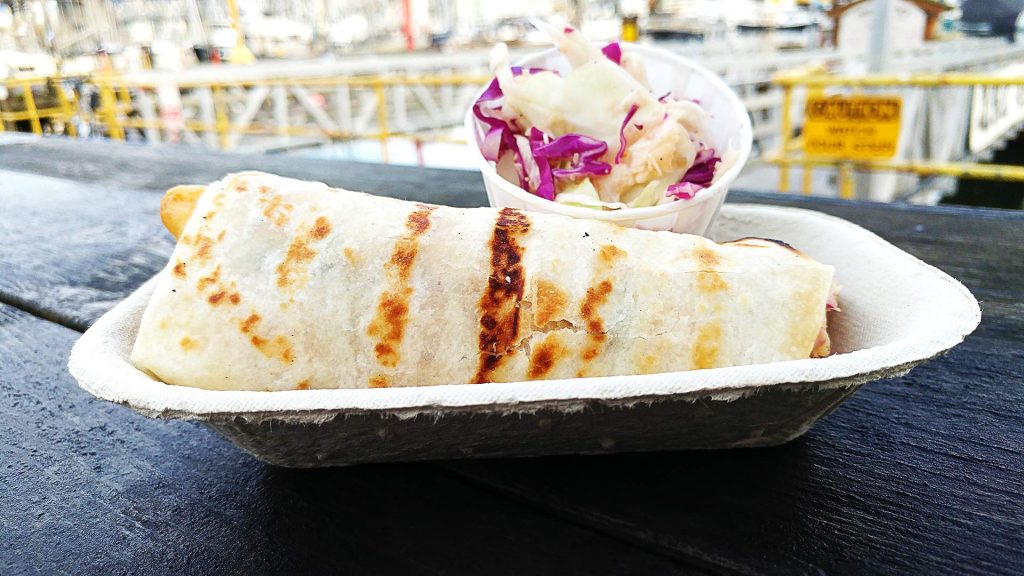 The Baja Cajun Tacone is an absolute steal at $5.50! This can easily be a meal if you want to get more than one. But for something small to tide you over 'til your next meal, it's perfect! After you order, you give your name and wait patiently while taking in the sights of the boats coming and going. This is an outdoor restaurant, so come prepared! The patio is open and seats approximately 20 to 30 people.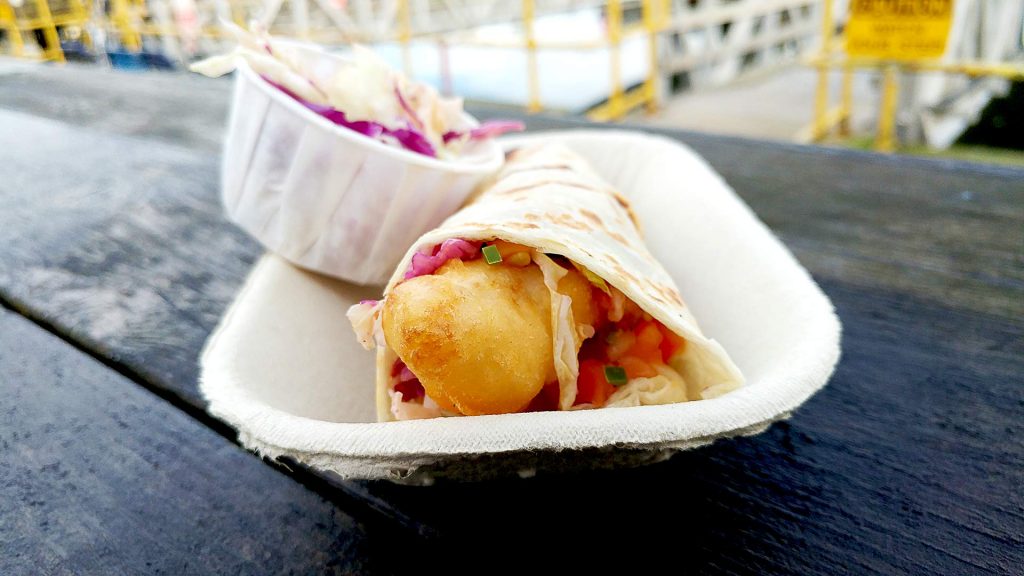 I heard my name bellowed from the kitchen and went and grabbed my tacone. For $5.50, you would think this would be a dainty little meal. But, it's not; it's packed full and comes with a side of coleslaw. Although obvious, it's called a tacone because it's a rolled-up taco.
The generous portion of deep-fried fish was piping hot. It tasted as if they received a fresh-caught delivery that morning. The batter was crispy and not oily at all. The first bite melted in my mouth, and the flavour was to die for.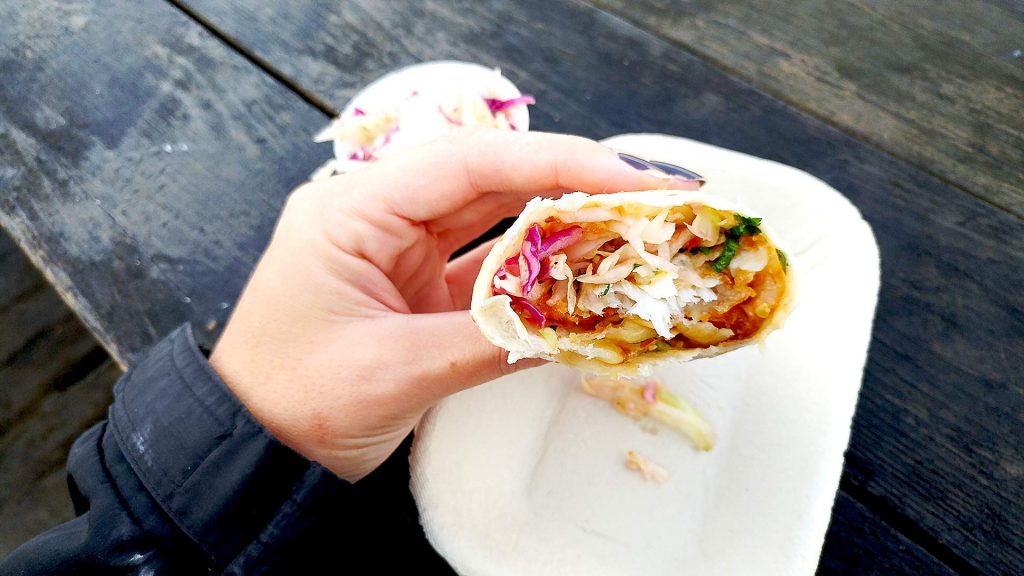 The Baja Cajun Tacone had a good kick to it, with a spicy cilantro salsa and some creamy chipotle sauce that made my taste buds come alive. On top of the side of coleslaw, there's also a substantial amount inside the tacone that provides a great textural crunch. The tacone had the perfect tortilla-to-filling ratio, and I was happy when my last bite had a little bit of everything! The spice from the salsa made my mouth tingle, but it wasn't overpowering. The smokiness of the chipotle cream and the freshness of the coleslaw inside balanced out the spiciness well.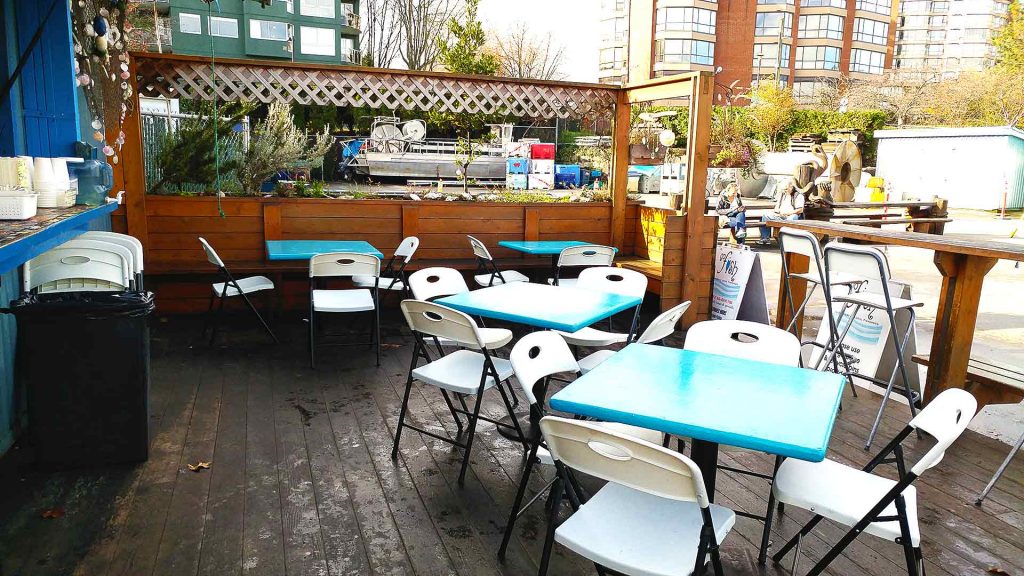 The staff at Go Fish were upbeat, singing and enjoying themselves in the kitchen on this sunny day. Their quirky chalkboard highlights that "local idiots" make their food, and reminds you to not feed "zee buuurds." I can only imagine the long waits during the height of summer! With beautiful views of the harbour and a bit of quiet from the centre of Granville Island, Go Fish serves up an unforgettable experience.
Restaurant: Go Fish Ocean Emporium
Featured Dish Name: Baja Cajun Tacone
Dish Type: Fish
Available For: All Day
Dish Price: $5.50
Flavour Profile: Savoury
Served: Hot
Portion Size: Small