The Most Satisfying Bowl of Pho for a Rainy Vancouver Day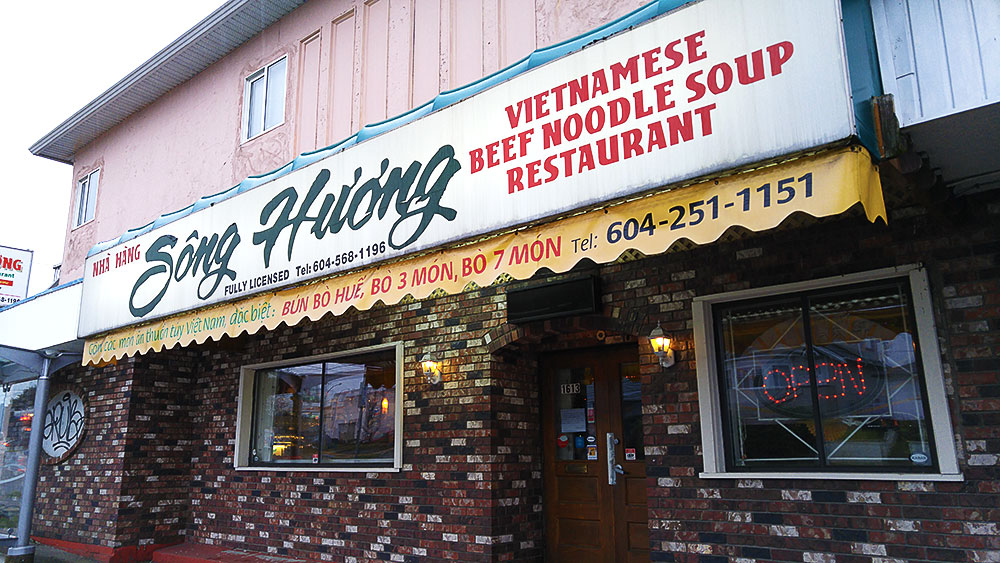 It was a typically cold, wet day in Vancouver and I was craving something warm and soupy. I was feeling a bit under the weather as well, so I thought to myself, what better remedy than a delicious bowl of pho? For those who don't know, pho is a Vietnamese national dish – an aromatic rice noodle soup with a side of fresh herbs.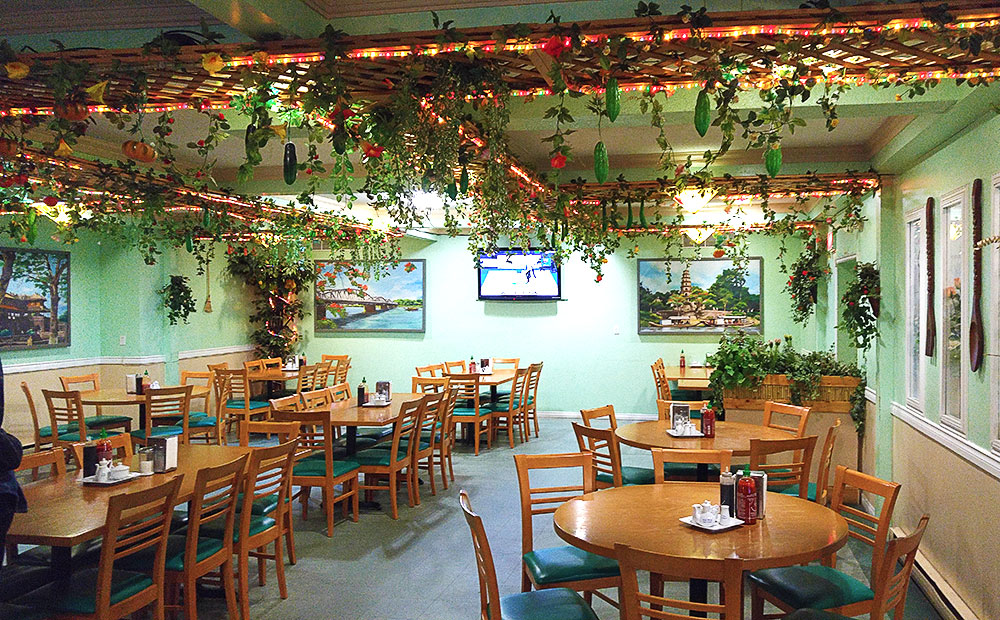 Since I didn't want to travel far and was looking for something quick, I decided to go to Song Huong for my pho fix. Geographically, this place is in the perfect location because it's so close to my home. Located on Nanaimo and East 1st Avenue, Song Huong offers various Vietnamese dishes that you normally don't get at a typical Vietnamese restaurant. Their menu is quite extensive with endless authentic Vietnamese items to choose from. The unique interior of the restaurant has a tropical feel to it; however, don't be caught off guard with the décor as Song Huong serves up a hearty, genuine Vietnamese meal.
I was feeling sick and heard hot soup can really help with a cold, so I opted for the Pho Dac Biet. This delicious pho consists of rare beef, flank, tendon, tripe, and beef balls with rice noodles in soup. Like other pho restaurants, this bowl of pho is served with a side of bean sprouts, lime wedges, and Thai basil leaves. They also offer condiments such as hot sauce, hoisin sauce, and chili oil. Personally, when my bowl of pho arrives, I like to squeeze lime into my soup, drizzle in some chili oil, and add Thai basil leaves and bean sprouts. This makes the bowl of soup so fragrant and aromatic.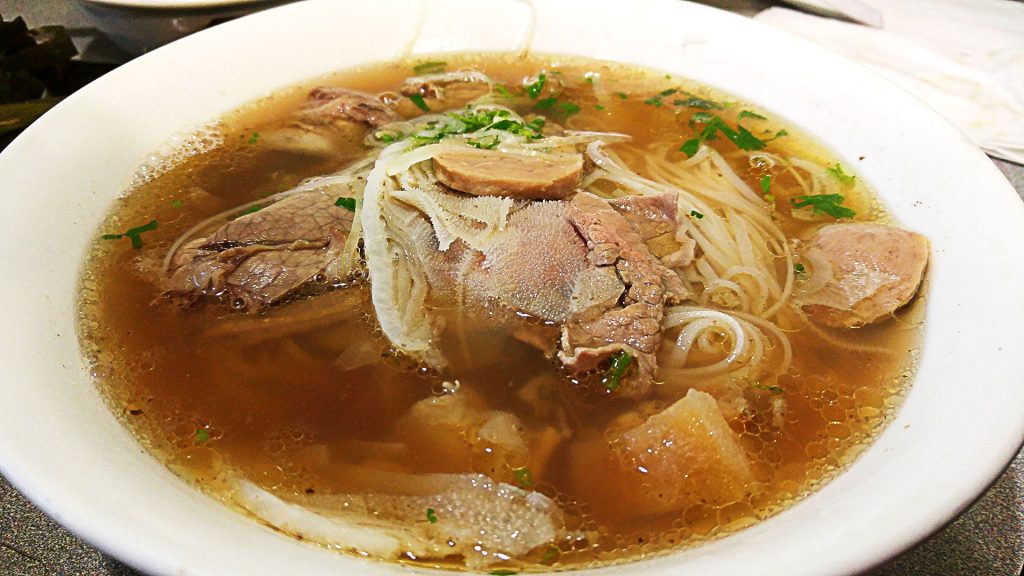 My first bite of the rice noodles was delicious. They were chewy and not overcooked. The broth was rich, savoury, and full of flavours, and I especially liked that there was a variety of beef cuts in plentiful portions. The rare beef and flank were thinly sliced and tender. The tendon was quite soft with a nice beef flavour. The beef balls were moist and delicious. And my all-time favourite, the tripe, was really tasty and flavourful. Some restaurants serve chewy, tough tripe, but the pieces I ate were just right.
With its deep beef broth flavour and fresh tender beef slices, the Pho Dac Biet was definitely a satisfying dish, especially as I looked out the window on this rainy day.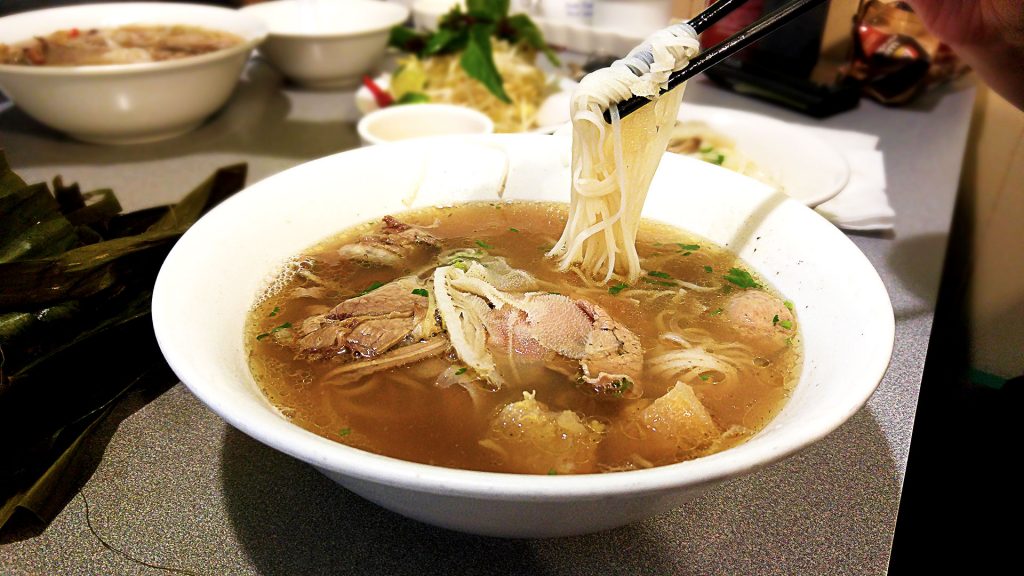 I've heard mixed reviews about service at Song Huong, but on the day I went, the service was quick and the food came out not too long after I placed my order. I ordered a large bowl of pho, and for $7.50, it was great value. At the end of the meal, I was so "pho" (full) that it had me rubbing my belly.
Though there are numerous Vietnamese restaurants scattered throughout Vancouver, I feel like Song Huong stands out with its authentic Vietnamese flavours. Their pho is very rich and aromatic, and they also have many traditional items on their menu that are hard to find elsewhere in the Lower Mainland. Look out for dishes such as the Bo Tai Chanh (a Vietnamese-style beef carpaccio) and Bo 7 Mon (beef seven ways). I will definitely come back "pho" sure to try out these other dishes.
Restaurant: Song Huong Vietnamese
Featured Dish Name: Pho Dac Biet
Dish Type: Noodles
Available For: All Day
Dish Price: $7.50
Flavour Profile: Savoury
Served: Hot
Portion Size: Large