The Surprise-Filled Raspberry Waffle to Sweeten Your Weekend Morning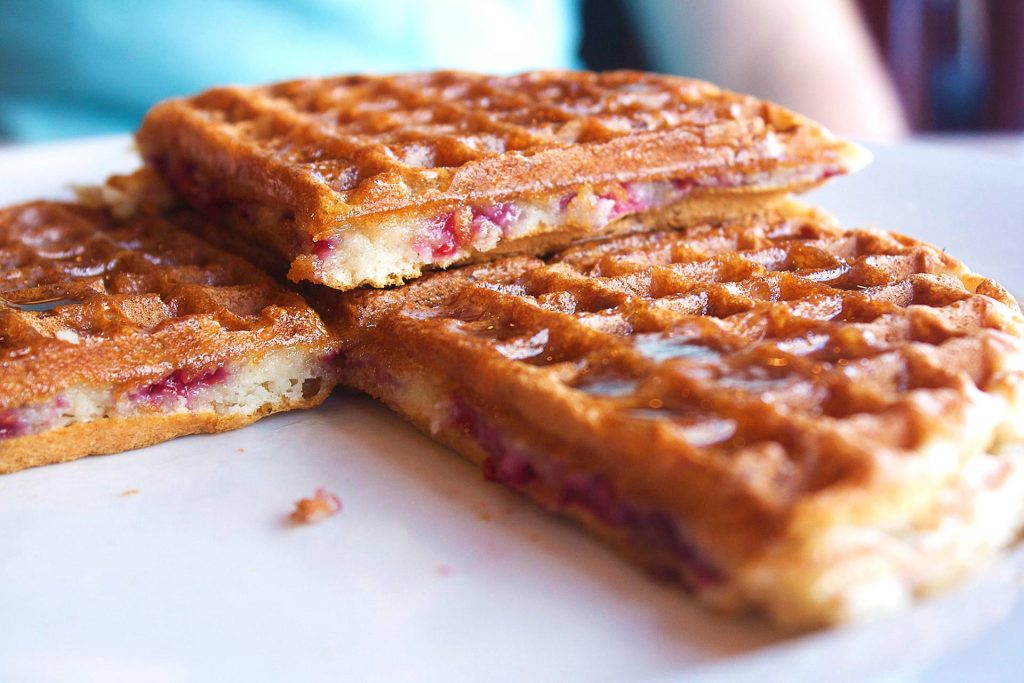 Did you know that the word waffle comes from the Frankish term "wafla" that can mean either honeycomb or cake? Personally, I've never thought of waffles as similar to honeycomb or cake. But after eating the Hot Raspberry Waffle from the Waffle House, my mind began to change. This unique waffle contains a layer of raspberry jam between two layers of fluffy waffle batter – somewhat like a cake with filling! Although simple in concept, this dish is very flavourful and pleasing, perfect for those with a morning (or afternoon) sweet tooth!
I discovered this hidden gem while hunting for a good waffle place. I love all breakfast food, but am partial to the sweet stuff like pancakes, French toast, and waffles. To be honest, the Waffle House isn't the most exciting-looking place, nor does it have the best service. But trust me, the food is worth it. Established in 1954, the Waffle House resembles an old diner with dated tables and booths. The atmosphere is comfortable, but the décor is nothing special. I have to admit, the Waffle House didn't immediately impress me. However, as soon as my meal arrived, that quickly changed.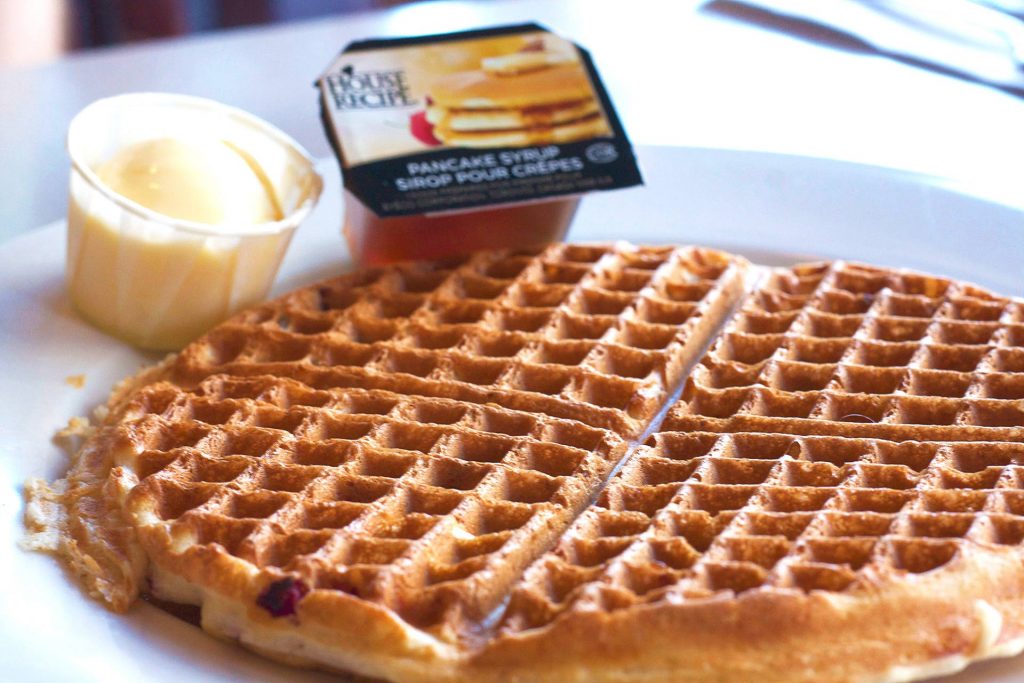 A large dinner-plate-sized waffle was placed in front of me, accompanied by sides of creamery butter and maple syrup. The presentation was simple, yet appealing. This instantly aroused my taste buds.
From the exterior, the Hot Raspberry Waffle looked like a regular waffle. But once I cut into it, the raspberry filling oozed out, revealing its deliciously unique quality. From the first bite, I was in love.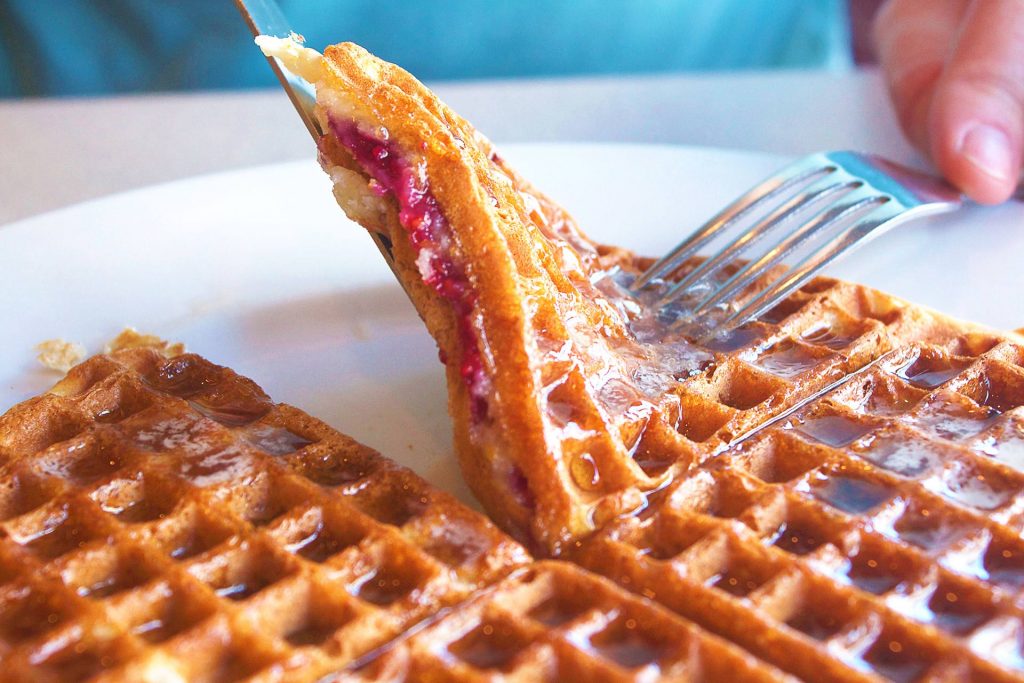 The waffle's exterior had the slightest amount of crisp, while the interior was soft and chewy, without being soggy. This surprised me, since the waffle was filled with jam. The waffle itself was pleasantly sweet without being overpowering. This allowed the sugary raspberry filling to be the standout flavour. And though it was thinner than a typical waffle, there was the perfect waffle-to-filling ratio. For that familiar waffle taste that I'm used to, the creamery butter and maple syrup rounded this delectable dish out.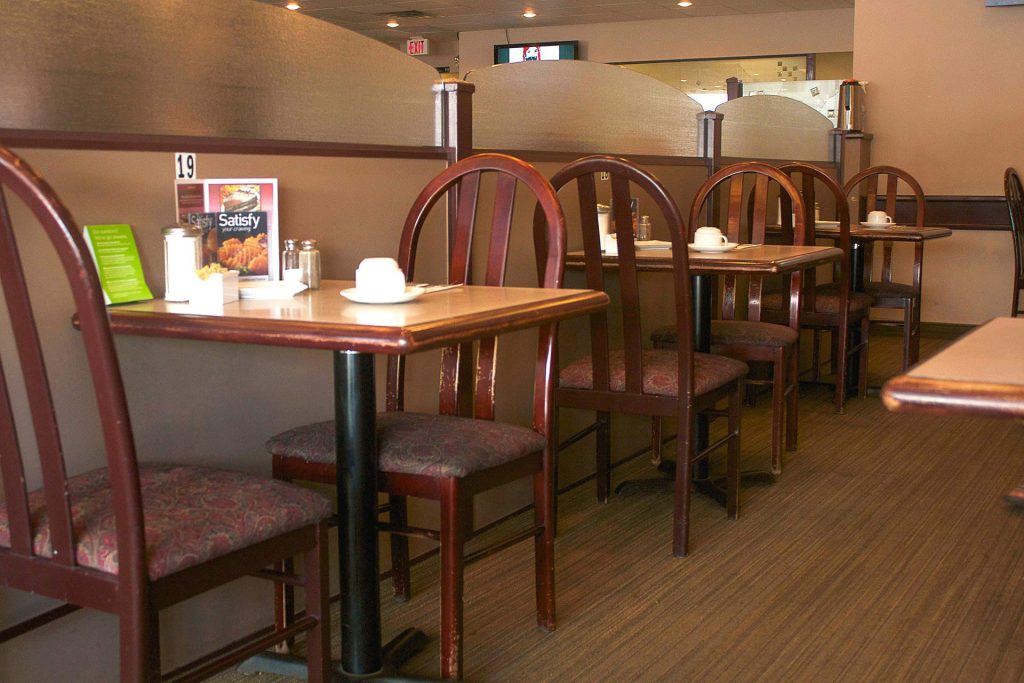 Despite my initial doubts about the Waffle House, the Hot Raspberry Waffle definitely impressed. I had never tried a waffle with filling cooked right into the batter, and the serving size was large enough to share with a friend. If you're looking for a new and unique waffle experience (or if you love raspberries), you have to try the Hot Raspberry Waffle.
Restaurant: Waffle House
Featured Dish Name: Hot Raspberry Waffle
Dish Type: Pancake/Waffle/Crepe
Available For: All Day
Dish Price: $9.00
Flavour Profile: Sweet
Served: Hot
Portion Size: Large