The Korean Infused Burrito That You Won't Stop TAKO-ing About
TAqueria KOreano (TAKO) is a Korean-inspired taco bar that opened near Chinatown in August 2016. Conveniently located next to Stadium SkyTrain station across from Rogers Arena, TAKO shares the same owners as Tsuki Sushi Bar, Taishoken Ramen, UYU Ice Cream Bar, and Men-no-Kura Ramen. TAKO is a must-try for some delicious and innovative Korean-spun Mexican street food!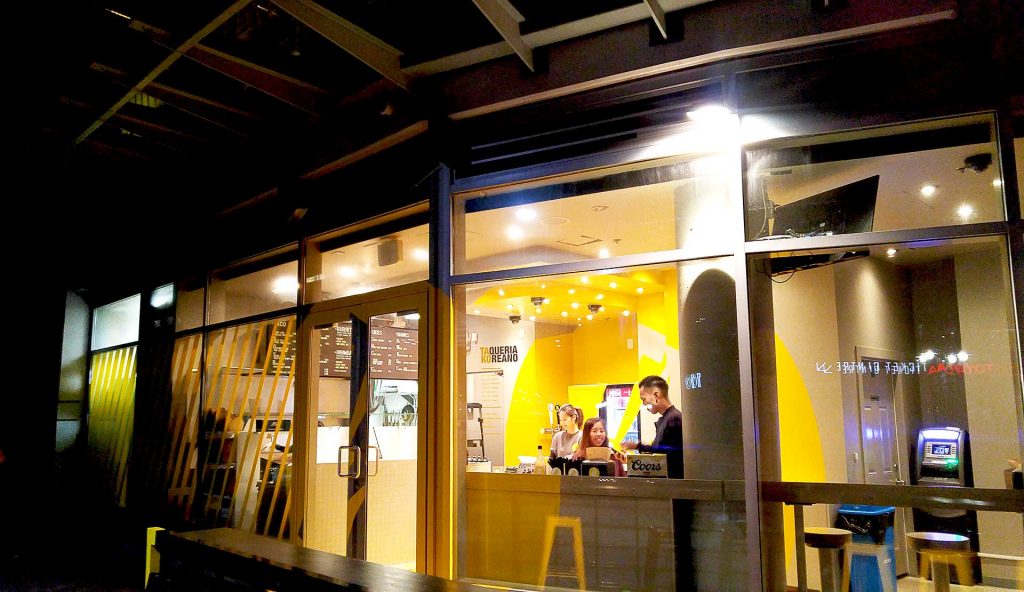 On their menu, TAKO features a variety of Korean-Mexican dishes. Think: tacos with grilled beef belly, spicy pork belly, BBQ short ribs, deep fried spicy chicken, and prawn tempura. Quesadillas filled with pan-fried kimchi and bulgogi. Poutines with kimchi and other Korean-inspired toppings. Burritos with kimchi fried rice. And bibimbap bowls with assorted vegetables, soft-boiled egg, and a choice of meat.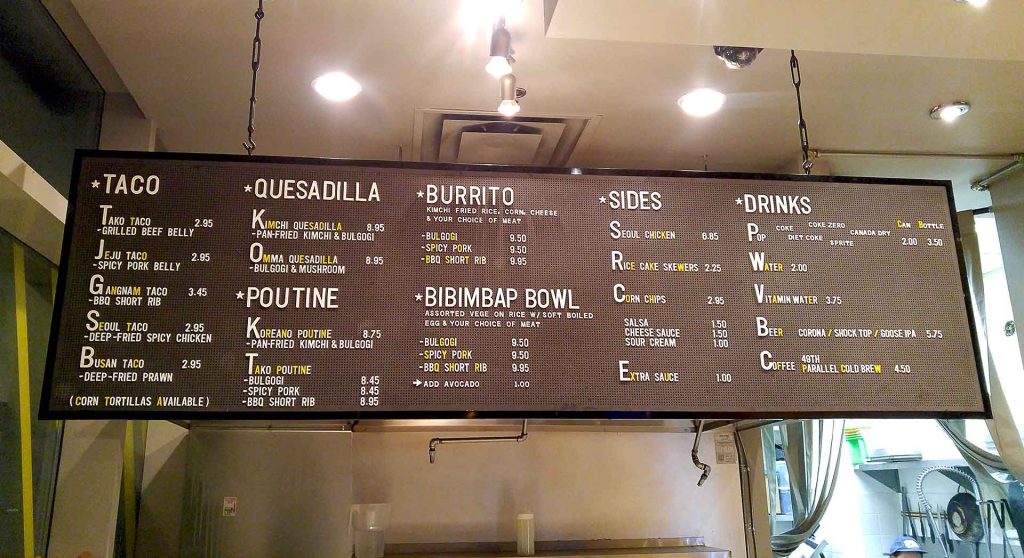 During my visit to TAKO, I ordered four out of five tacos and a burrito. I have no shame admitting that I almost wanted to order their entire menu! I definitely need a second stomach!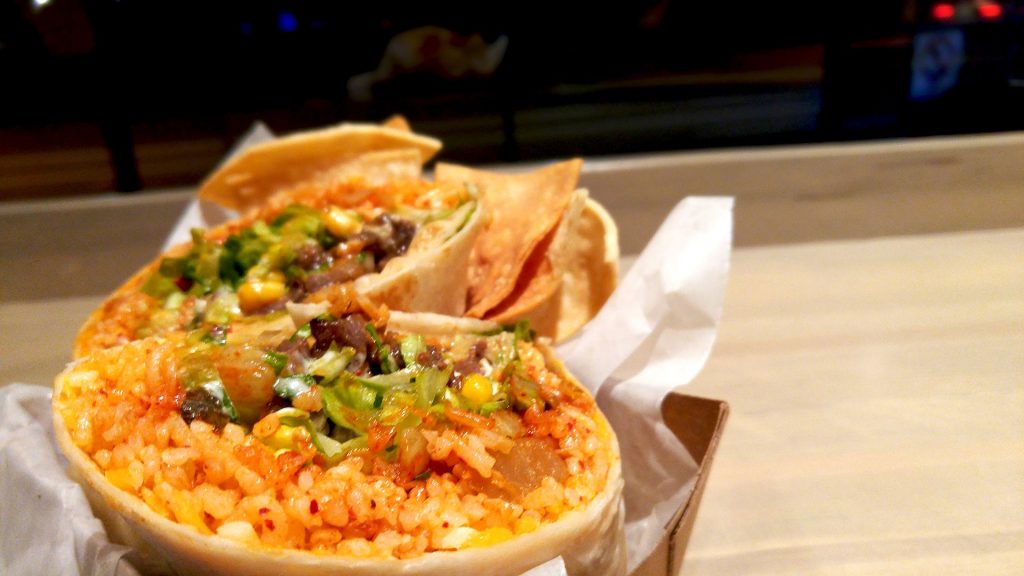 Let me "tako" about TAKO's overstuffed BBQ Short Rib Burrito. I knew there was so much filling inside when the burrito started to fall apart after the first bite. It had kimchi fried rice, corn, cheese, lettuce, sour cream, and BBQ short ribs. The short ribs were amazing! They were in perfect bite-size pieces and definitely brought out the flavours of Korean-style BBQ. The short ribs themselves were marinated with traditional Korean sauce and then grilled to perfection.
The sauce provided a vibrant, smoky, sweet, and salty flavour that's to die for. The concept of fusing Mexican and Korean flavours totally worked!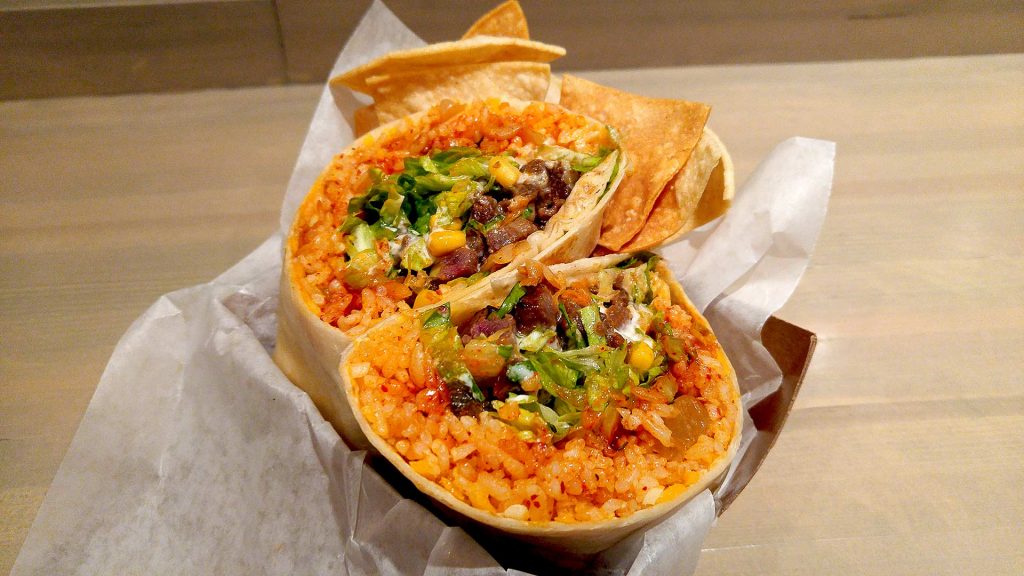 The kimchi brought out the spiciness of the burrito, but it wasn't so spicy that it became overpowering. The lettuce added extra crunch and, of course, there was sour cream. It's not Mexican food without the sour cream! The Korean-Mexican fusion seemed questionable at first, but everything mingled together quite nicely in the BBQ Short Rib Burrito. However, it could've used more cheese. There were also chips as a side snack, but they weren't necessary in my opinion. Everything I had was so incredibly delicious that I actually craved Korean food afterwards!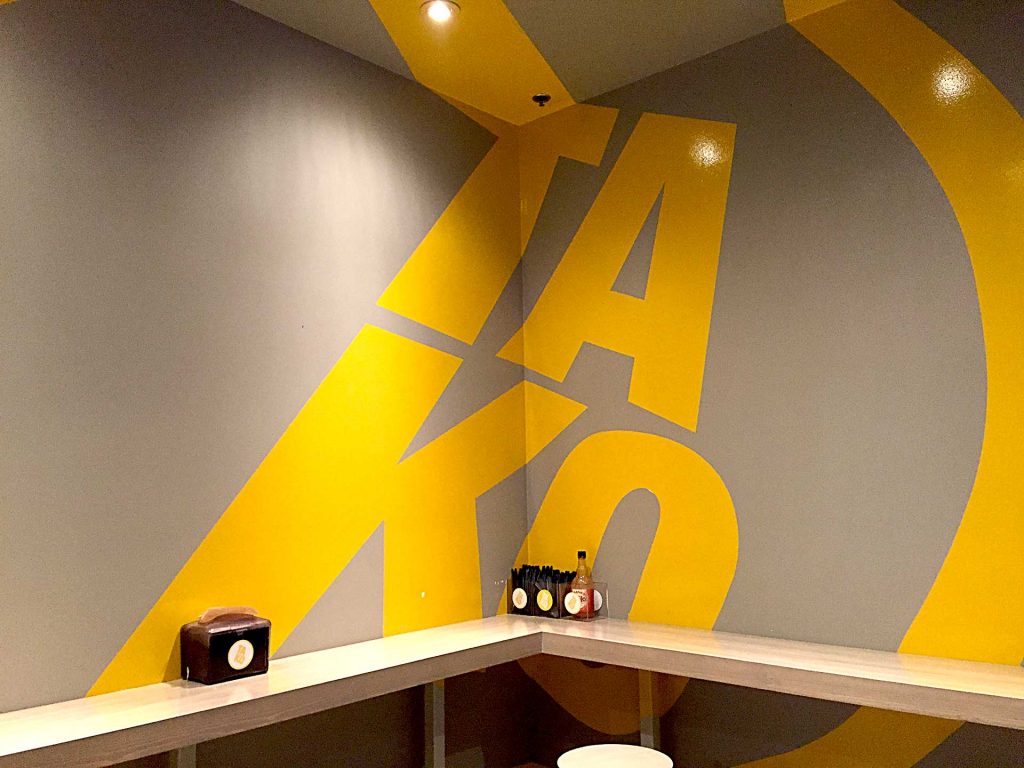 Customer service at TAKO was spotless. The staff members were friendly, patient (because I took a long time with the menu), and always had a smile on. I was hesitant to order too many things at first because I wasn't sure how the food would taste, to be honest. To my surprise, I wanted more and more and more! I ordered one additional item at a time just to pace myself and it got to the point that I found myself ridiculous!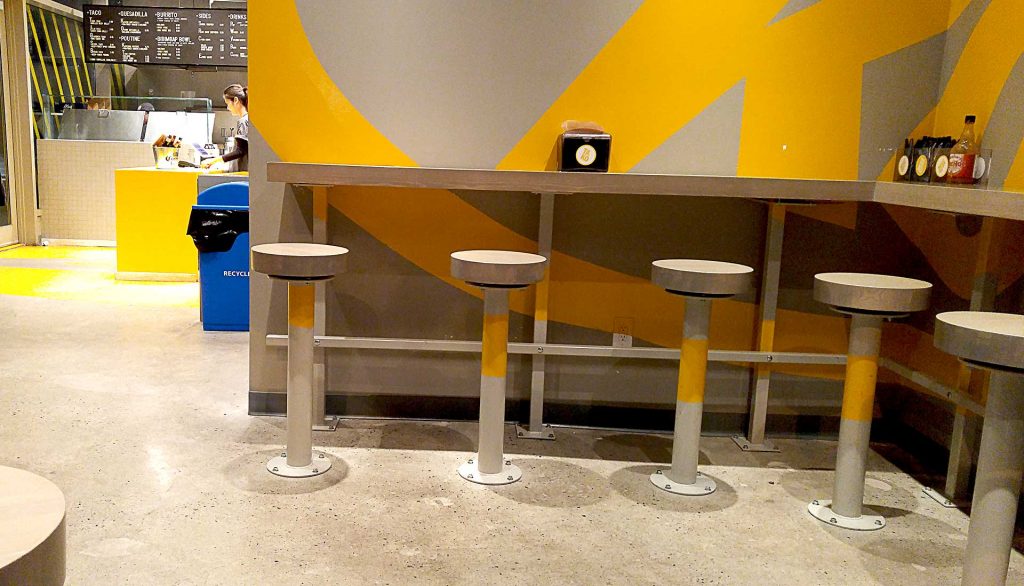 TAKO has limited seating but you can pull up a stool to sit by the windows to people watch or sit just around the restaurant if you want some down time. Better yet, you can always grab their food to go, especially if you're in a hurry for a game or concert. I know Costco is right next door, and they have a hot dog and pop for $1.50, but next time, forget the hot dog and get some TAKOs! You'll be in for a nice surprise!
Restaurant: TAKO
Featured Dish Name: Barbeque Short Rib Burrito
Dish Type: Burger/Sandwich/Wrap
Available For: All Day
Dish Price: $9.50
Flavour Profile: BBQ
Served: Hot
Portion Size: Large