The Always-Fresh Donut to Devour After a Downtown Double Bill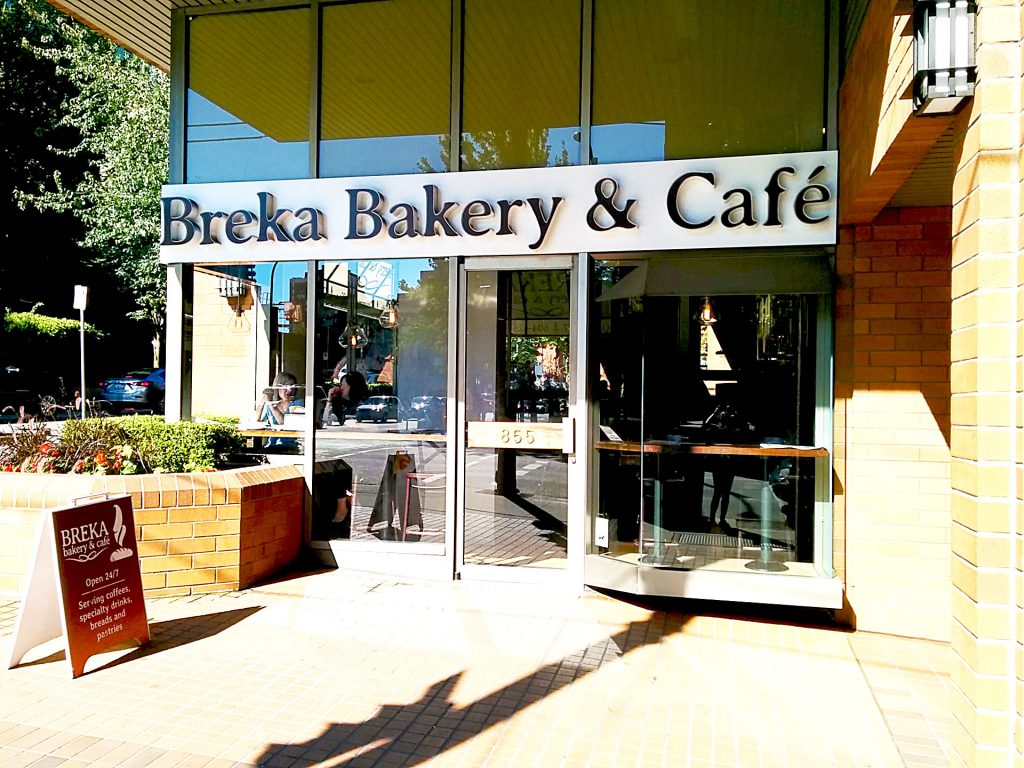 Downtown Vancouver is a fantastic place to be for movie buffs given the various shoots going on throughout the year. The area is also home to independent theatres like The Cinematheque, which hosts my favourite annual event – the Film Noir Festival. My festival tradition, which began in 2008, now includes a mandatory visit to the nearby Breka Bakery & Cafe. After all, popcorn for dinner is never filling enough after a double bill screening.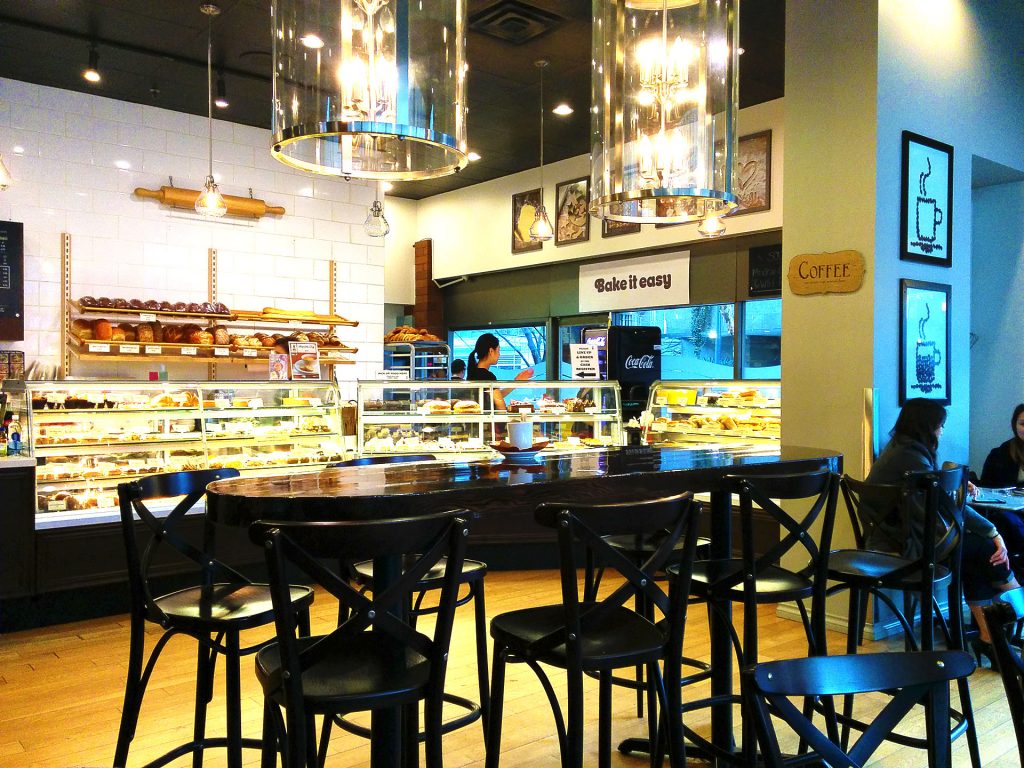 Known among regulars for its large menu of baked goods, sweet treats, drinks, and savoury foods, Breka is a reliable spot to visit any time. It's one of the only 24-hour cafés downtown. With high turnover rates and a 24/7 schedule, the café consistently serves fresh items without sacrificing quality. This is even true for something as simple as their Dulce de Leche Donut. I ordered it on a whim one night after spending three hours at The Cinematheque watching characters make reckless (but thrilling) life decisions.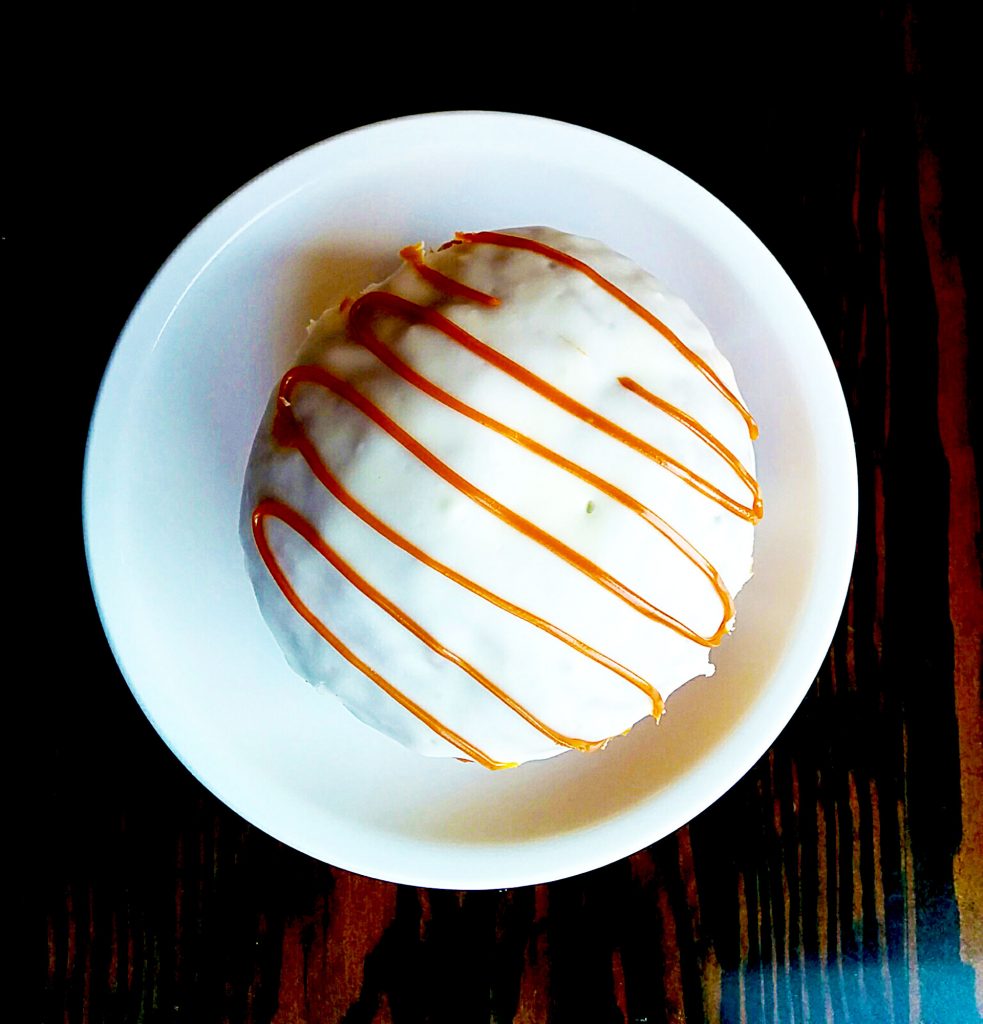 As someone who seldom craves fried pieces of dough, I was surprised by how tasty the Dulce de Leche Donut was. It was dense, rich, and chewy because Breka uses a cake-like batter instead of a yeast-based one. But its freshness was what caught my attention.
A thick, velvety layer of icing blanketed the unglazed donut like a dome of snow on a volcano. It had the consistency of soft chocolate, crumbling as I bit into it.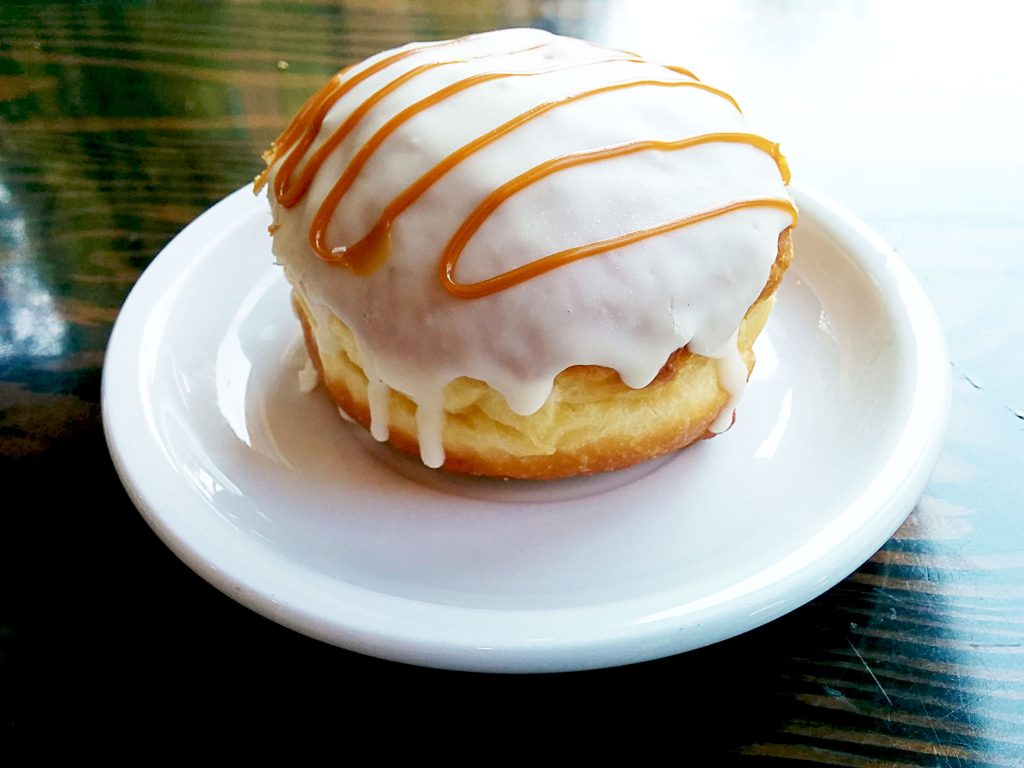 Drizzled on top of all this was a squiggle of dulce de leche. This confectionery ingredient originates from Argentina and is made by heating sweetened milk. Dulce de leche is dark golden brown in colour. It's similar to caramel or butterscotch in flavour. And it's somewhat jam-like in consistency. Breka was clever not to use too much since it's quite sweet. But I thoroughly enjoyed the dollop of dulce de leche they hid inside the donut. I had a grand old time dissecting this sweet treat as a result.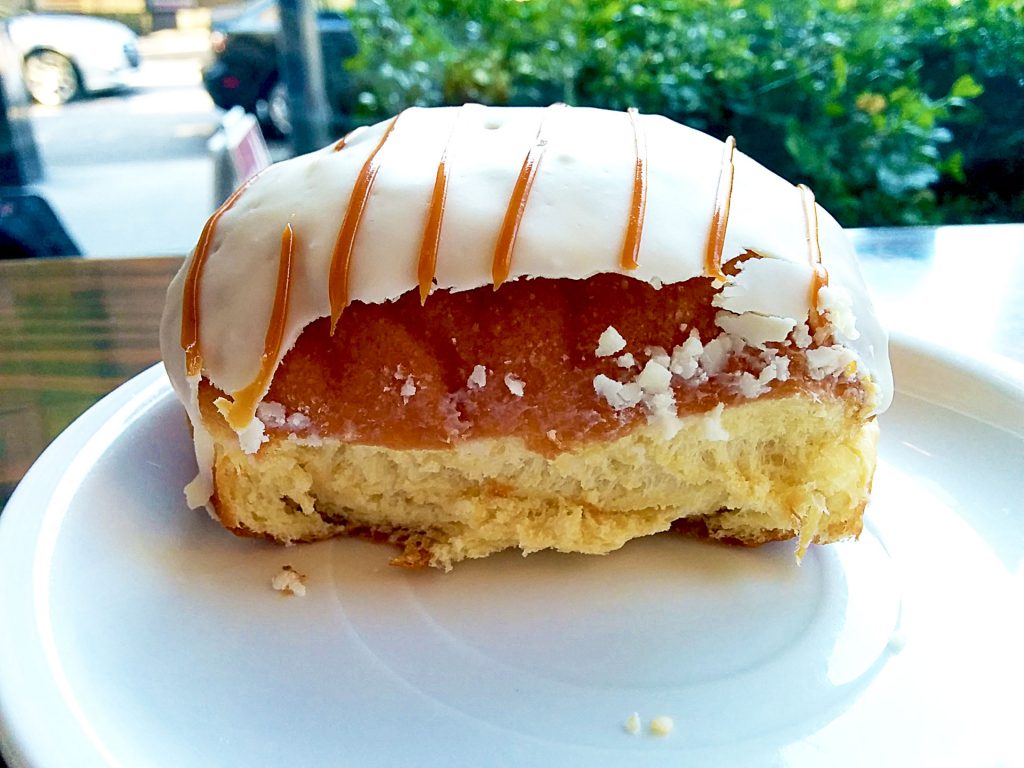 Breka's downtown location is around the corner from The Cinematheque. This means I can get a donut before and after a screening. With a spacious interior and plenty of seating options, Breka is also a clean and peaceful spot to hang out among students or tourists. Next time I visit though, I hope the friendly staff will recognize my face as that of a newly minted donut enthusiast.
Restaurant: Breka Bakery and Café
Featured Dish Name: Dulce De Leche Donut
Dish Type: Cookie/Pastry
Available For: All Day
Dish Price: $1.75
Flavour Profile: Sweet
Served: Cold
Portion Size: Small