The Heartiest Breakfast Sandwich to Fuel Your Morning
Eggs, bacon, sausage, potatoes … there are so many delicious options when it comes to breakfast food, it's sometimes impossible to decide! Luckily, the breakfast sandwich swoops in to save the day. This glorious invention allows you to enjoy all of your favourite flavours in one compact, portable dish. Let me tell you about a place that serves a hearty yet healthy breakfast sandwich that'll start your morning off right.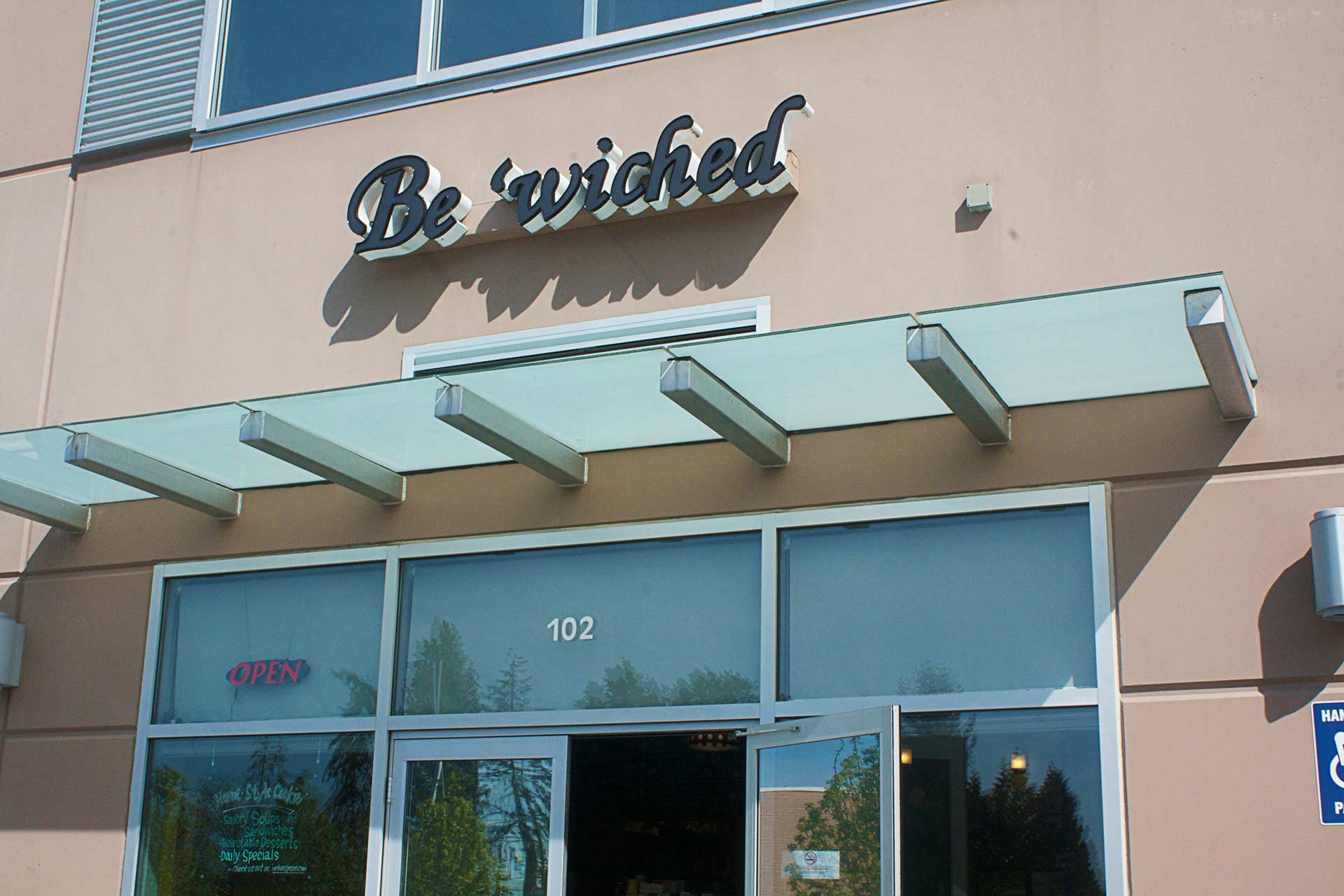 Be'wiched Café is a delightful café that specializes in breakfast sandwiches. Located just off of #10 Highway and 152, this hidden gem packs a punch. It's quite small, seating about 12 people, but its intimate charm makes up for this.
Upon entering the café, the first thing I noticed was the adorable handwritten chalkboard menu. This small detail made it clear that the café was run with love and care. The owner immediately greeted me and informed me of the daily specials. I could tell she knew her customers by name because when she noticed I was new, she kindly told me a bit more about her restaurant.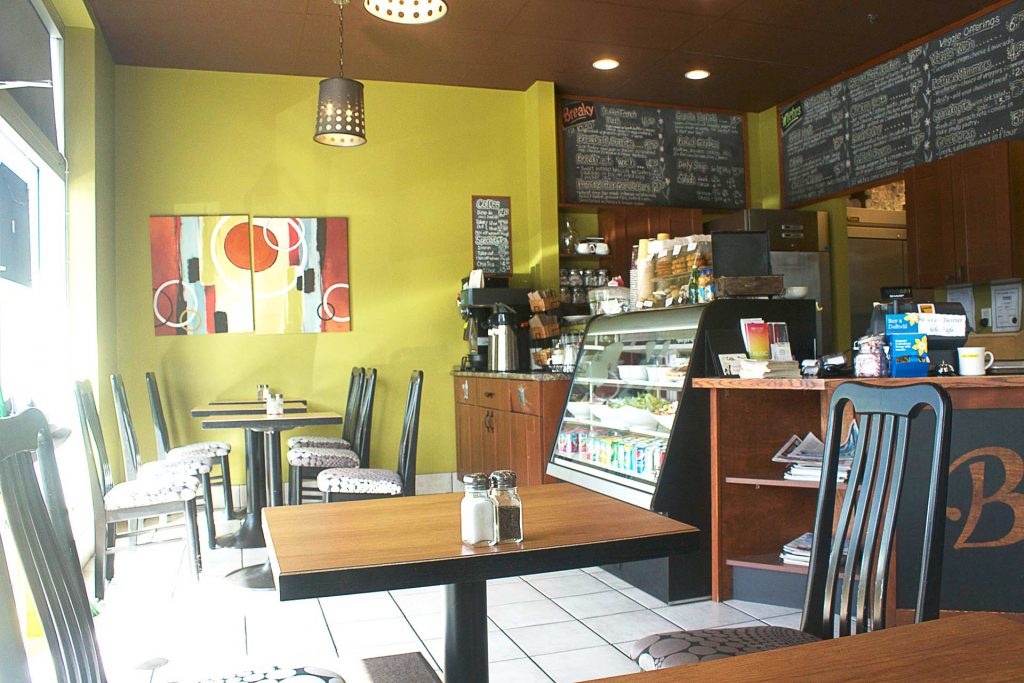 The quaint Be'wiched Café aims to serve quality foods using only the freshest ingredients and healthier cooking methods. Most notably, they make their bacon, sausage, and baked goods in house, avoiding preservatives and additives wherever possible. They wish to cater to the growing audience of health-conscious people who still want delicious food at a good price.
After perusing the menu, I decided to go with the Breakfast 'Wich, which consisted of a sweet potato biscuit, homemade turkey sausage or nitrate-free bacon (I went for both!), fried egg, and pepper jack cheese. On the side, I got some orange juice, and their Mini Muffin Trio.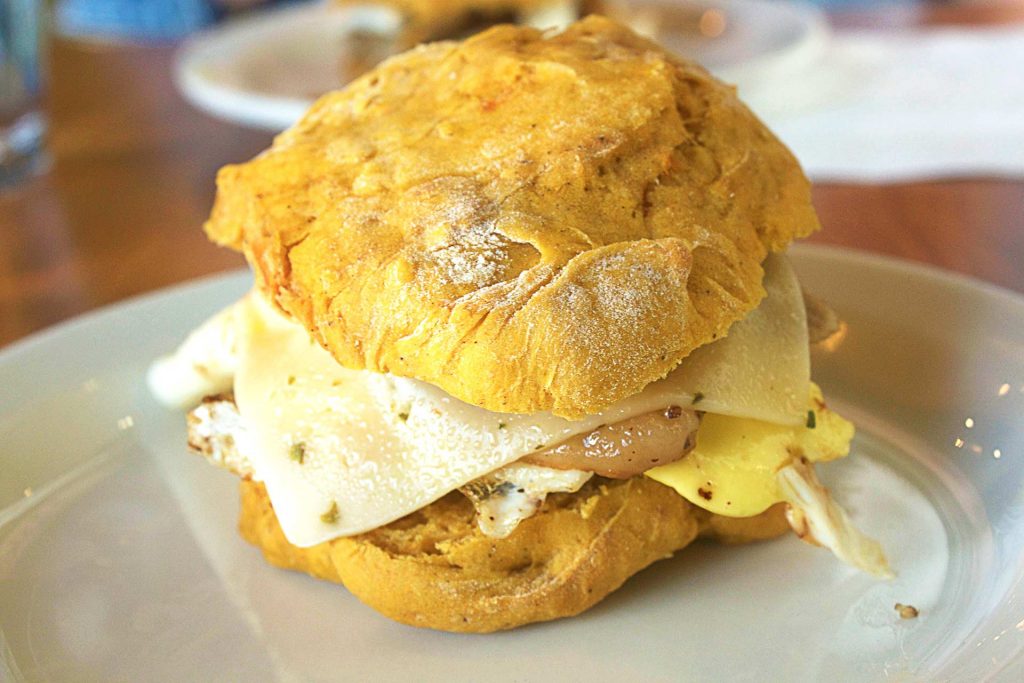 The Breakfast 'Wich was incredibly unique.
The sweet, crumbly biscuit of the breakfast sandwich melted in my mouth, contrasting perfectly with the spiced turkey sausage. The homemade bacon had just the right amount of crispiness to counter the creamy texture of the egg and cheese.
What I found most interesting was that the biscuit had actual chunks of sweet potato throughout the dough, giving the occasional pop of intense sweetness. The Mini Muffin Trio was also a delight. Be'wiched Café makes the muffins daily, so the flavours are always different. I got carrot raisin, banana coconut, and blueberry. All three were incredibly moist and flavourful – the perfect finale to the perfect meal.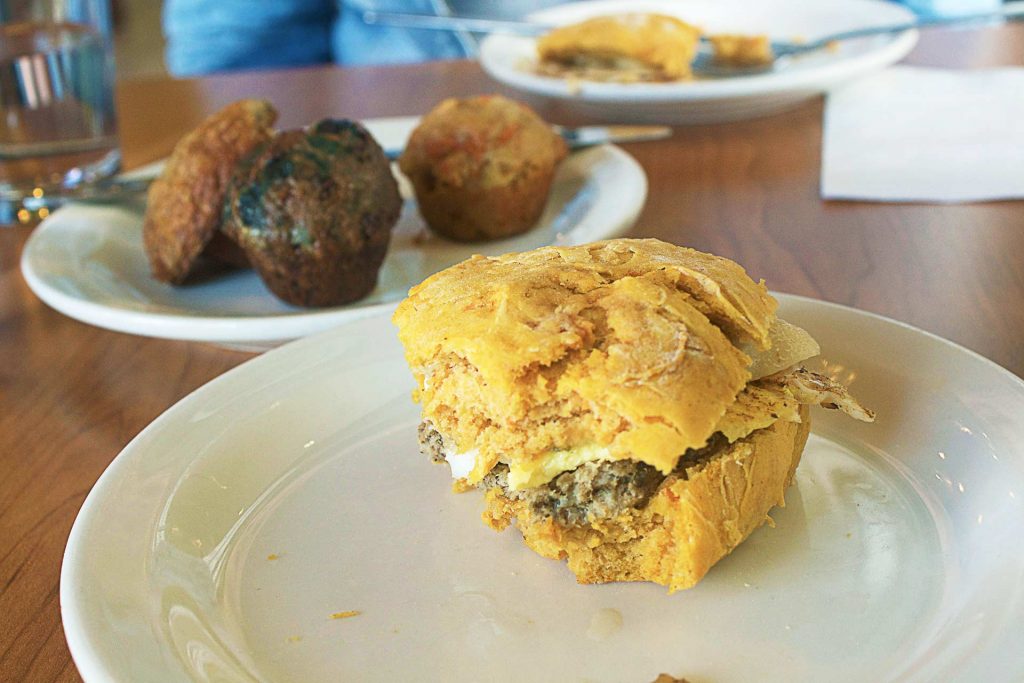 I was very impressed with the service, five-star quality of food, and personality of Be'wiched Café. I felt very welcome and taken care of during my visit, and it was lovely to enjoy a delicious breakfast while knowing that it was also fresh and healthy. I definitely recommend making a morning stop at Be'wiched to grab a Breakfast 'Wich. Your taste buds and stomach will thank you.
Restaurant: Be'wiched Café
Featured Dish Name: Breakfast 'Wich
Dish Type: Burger/Sandwich/Wrap
Available For: Breakfast
Dish Price: $4.75
Flavour Profile: Savoury
Served: Hot
Portion Size: Small