The Award-Winning BBQ That Literally Falls off the Bone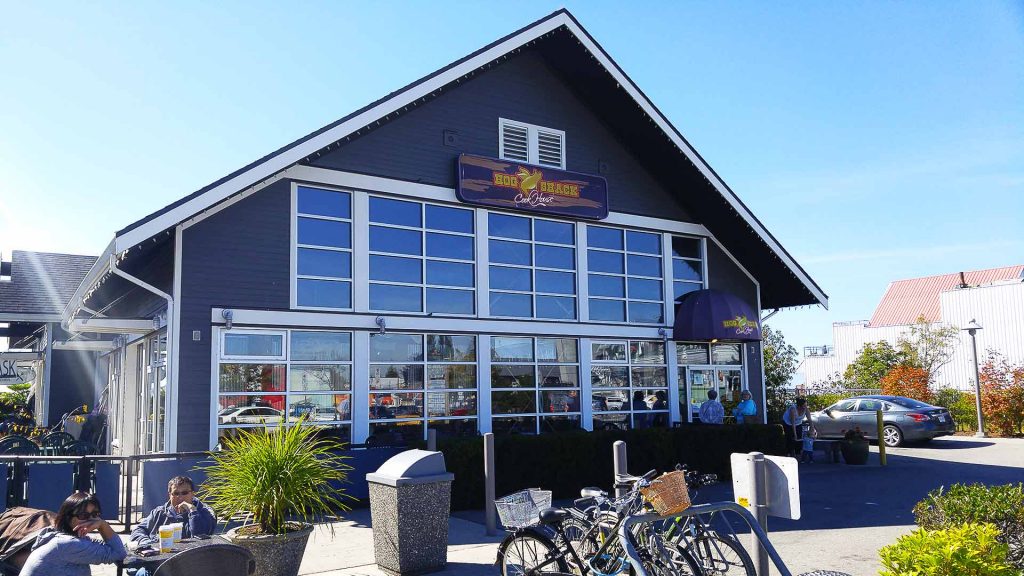 Steveston Village is well known for their seafood and fish and chips. But, did you know you can also get delicious southern-style barbeque food there? I highly recommend you check out Hog Shack Cook House, an award-winning hidden gem in the middle of Steveston, where they smoke all the meats, and make all the rubs and sauces in house!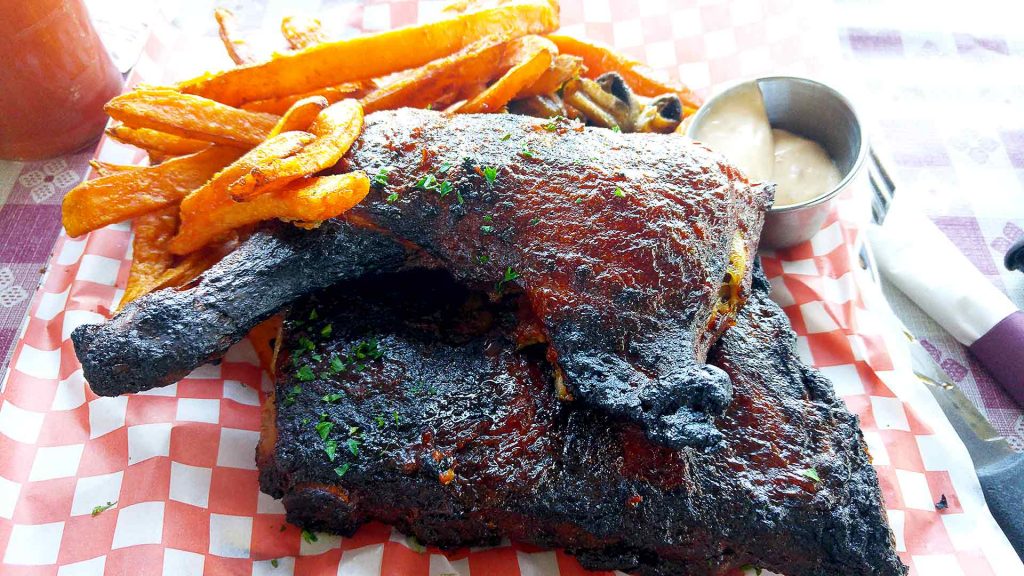 Having won first place in the chicken category at a BBQ event this year, Hog Shack surely knows what they're doing and certainly didn't disappoint. Their menu, aimed at meat lovers, features everything from beef brisket and pulled pork to ribs and "dinosaur bones." But, I went for the Hog Shack Combo Number 5, which consists of a quarter smoked chicken, a half rack of ribs, and two sides. I chose the yam fries and sautéed vegetables. Get ready to eat with your hands and get messy! Why? You'll definitely understand why when you take your first bite.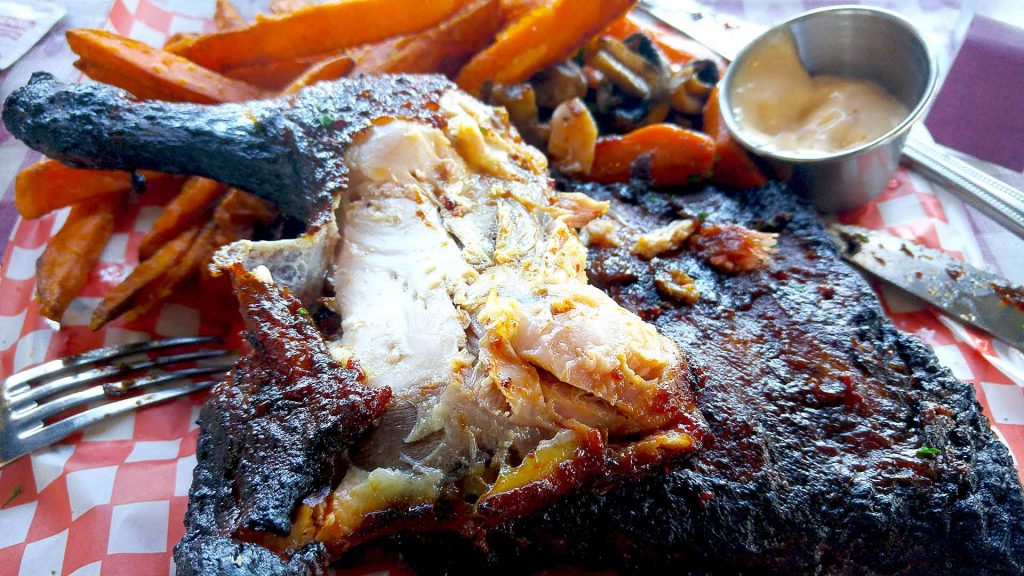 The chicken had such a great smoky flavour and was so moist, it literally fell off the bone. No wonder it won an award!
The BBQ sauce was not too sweet and had a kick to it that wasn't too spicy or overwhelming.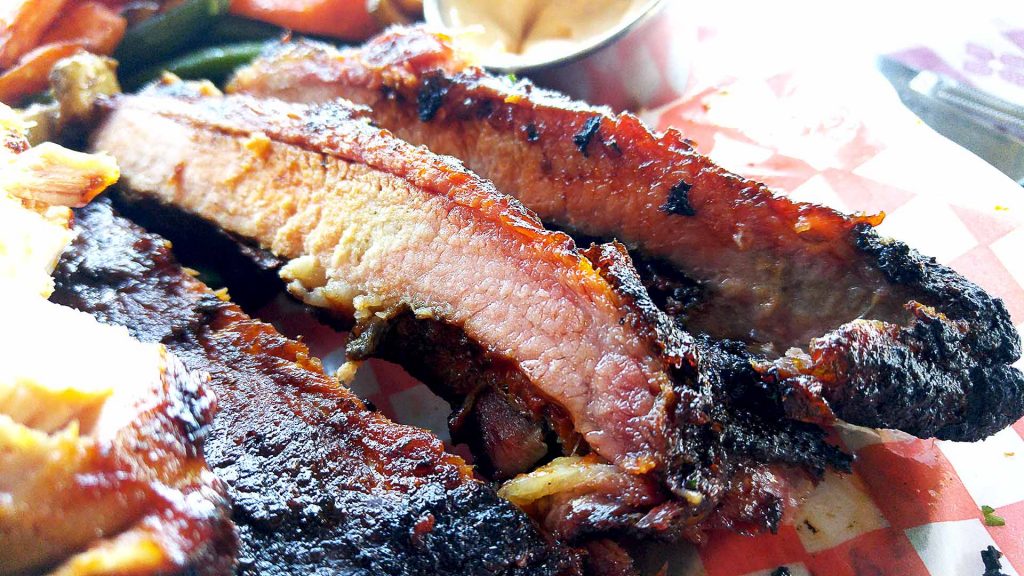 The ribs, seasoned with Hog Shack's special rub, were smoked with great patience. The reward was perfectly seasoned, melt-in-your-mouth smoky ribs that were tender on the inside but crispy on the outside. Made with such craftsmanship, these ribs were sure crowd-pleasers. In fact, the entire dish was a mouthwatering piece of art! Though the meats were the stars of the dish, the yam fries and sautéed vegetables went with them nicely. They neutralized and balanced the intense, smoky, sweet, and vinegary flavours of the chicken and ribs.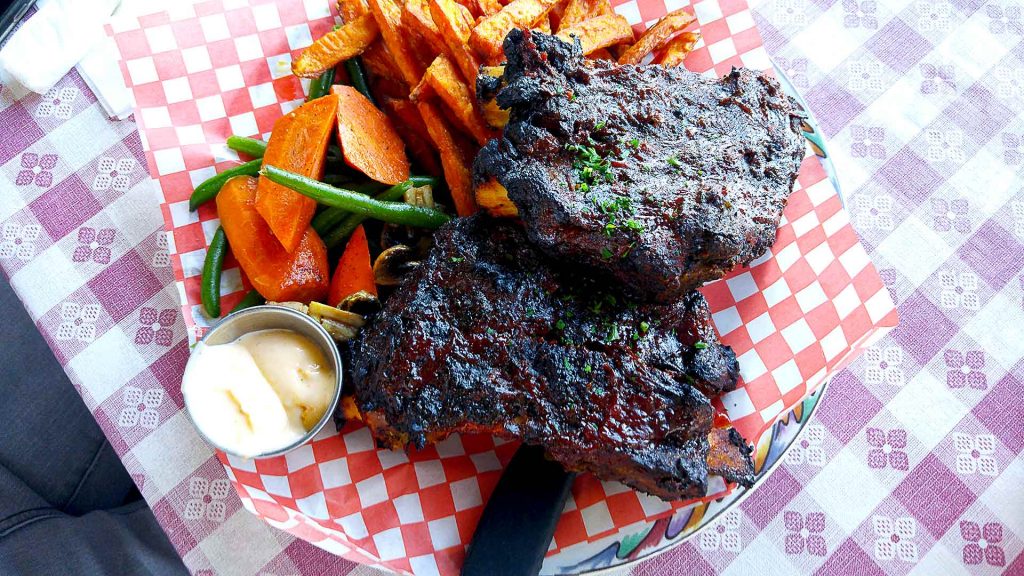 Hog Shack slow smokes their BBQ creations in their in-house smoker. And creating such tender, juicy results requires careful and consistent tracking of the internal temperature of both the smoker and the meat. Now, I'm curious to see what goes on in the kitchen and how the master chefs create such succulent dishes!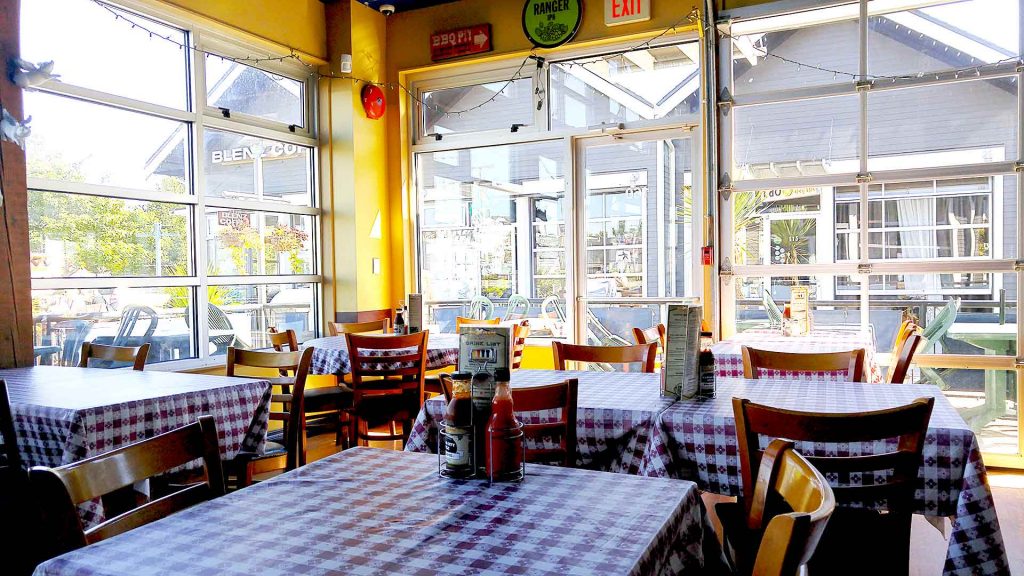 Hog Shack also has a great selection of craft beer (they serve 100% craft beer only!). These beers pair well with their BBQ, and I highly recommend ordering one. The restaurant itself has lots of long tables, making it a good place to have a meal with the family, get together with a group of friends, or even watch the game. The menu also features platters for larger groups, so you can try and share different dishes. With decent portion sizes, friendly customer service, and a smoky aroma outside the restaurant, how can you resist trying out this place? It's definitely the place to go if you're craving some Kansas City style BBQ.
Restaurant: Hog Shack Cook House
Featured Dish Name: Hog Shack Combo Number 5 (Chicken and Ribs)
Dish Type: Poultry
Available For: All Day
Dish Price: $21.95
Flavour Profile: BBQ
Served: Hot
Portion Size: Large