The Best Cinnamon Bun to Celebrate a Well-Earned Graduation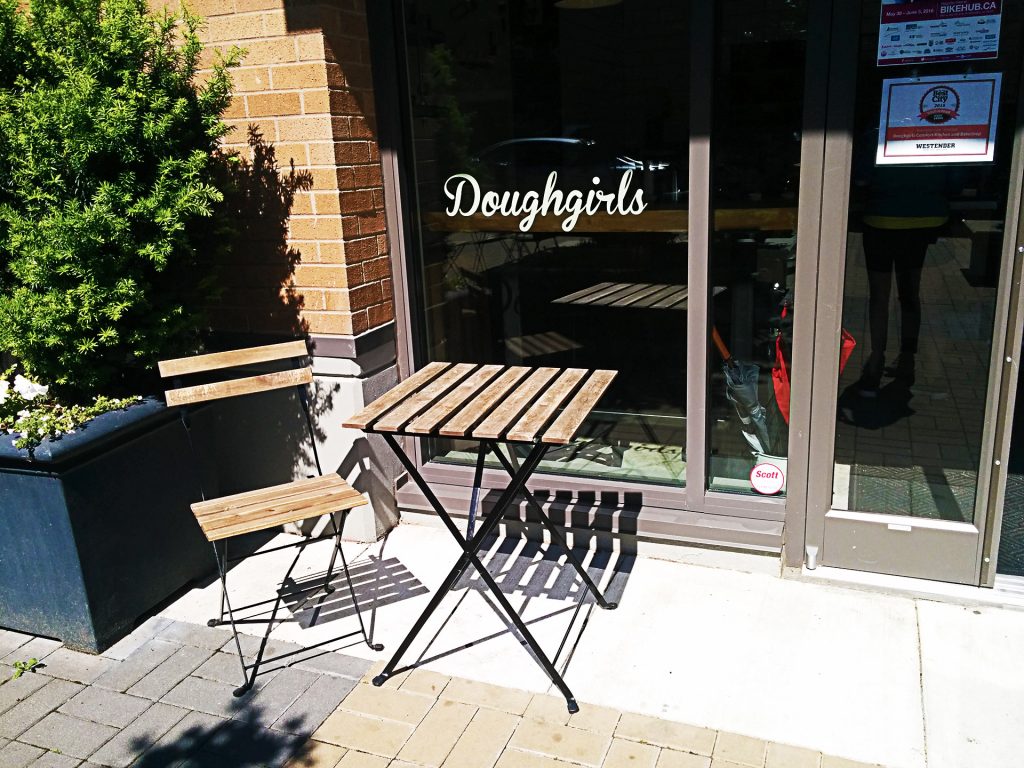 Wesbrook Village is a thriving neighbourhood near the UBC campus where a diverse mix of students, working professionals, and seniors live. Hidden in one of its side streets and easily accessible by car, bus, or foot is Doughgirls Comfort Kitchen & Bakeshop, a delightful little hangout where my friends and I went to celebrate a newly crowned PhD among us.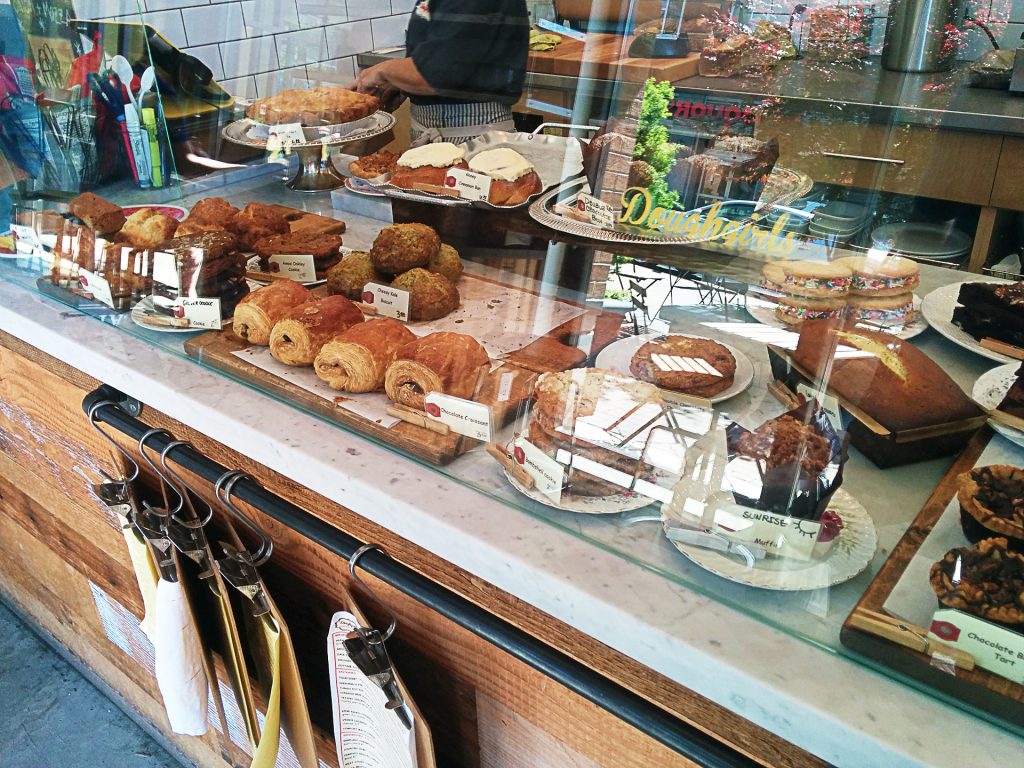 As we walked into the café, we were greeted with delicious smells and a wide array of goodies awaiting us at the front counter. To our left was a gigantic reclaimed wood table with communal seating, plenty of bar seats along the window area, three reclaimed student desks, and a big red "hey y'all" sign on a yellow wall. To our right was a refrigerated section of prepackaged goods, drinks, and desserts made in house for people on the go. Thanks to these thoughtful and somewhat quirky elements of design, Doughgirls has managed to cater to the needs and interests of its surrounding community while staying true to its vision as an independently owned business.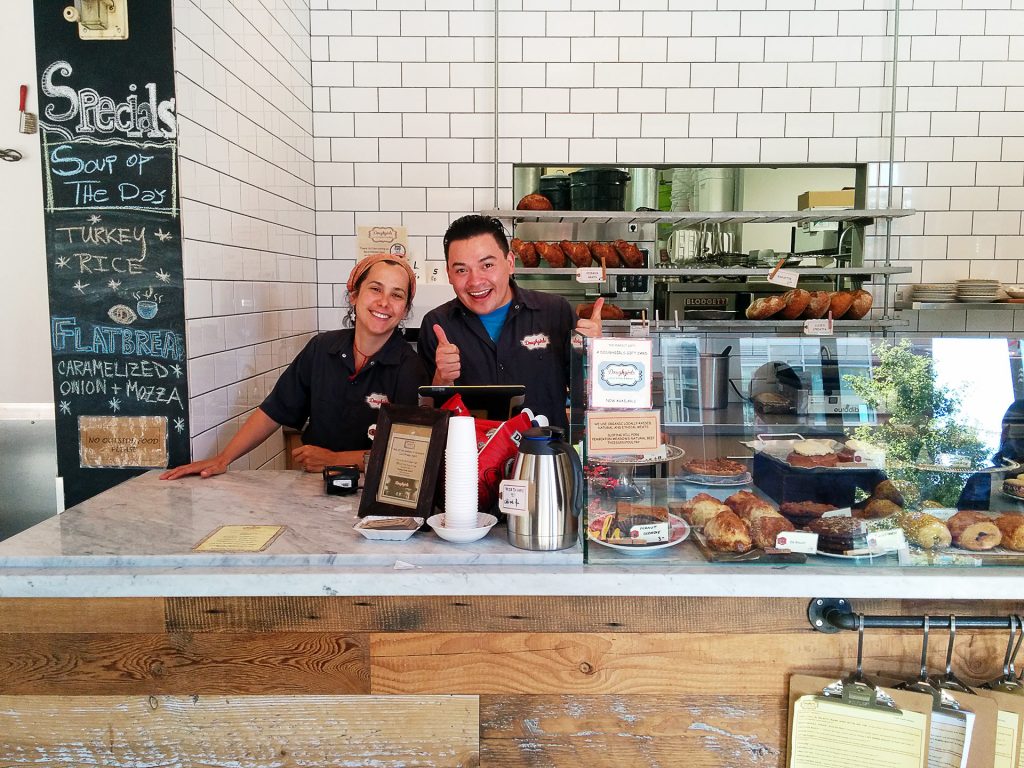 Doughgirls is run under the exemplary stewardship of owners and long-time friends Thuy Kelp, who specializes in culinary arts, and Rose Concepción, who specializes in pastries. The café's customer service was friendly and attentive without ever being over the top. When not dealing with customers, the staff members hung out among themselves and contributed to the atmosphere of the café with their smiles and positive energy. This comforting environment, combined with the clean, cheerfully decorated, and inviting interior, made for an experience that certainly stood out when compared to other cafés and shops in Wesbrook Village. I could easily see myself going back to Doughgirls on a regular basis if I lived nearby or studied at UBC.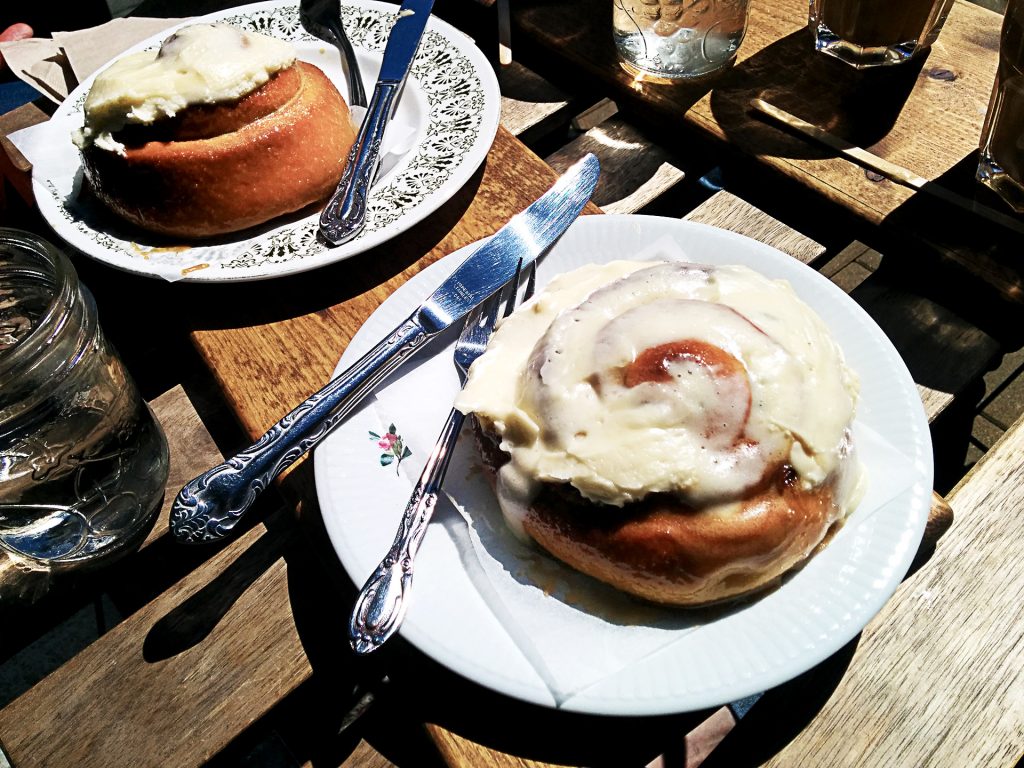 The café's menu is solid whether you choose to order something from the sweet or savoury end of the spectrum. The main reason why my friends and I decided to go to Doughgirls, however, was to try their famous and often-sold-out cinnamon buns. To our luck, there were still three cinnamon buns available when we walked in. So, naturally we ordered them all. A staff member heated up the cinnamon buns and kindly brought them over to our table. We then divided the goodness between the six of us, an occasion that clearly benefited our PhD friend.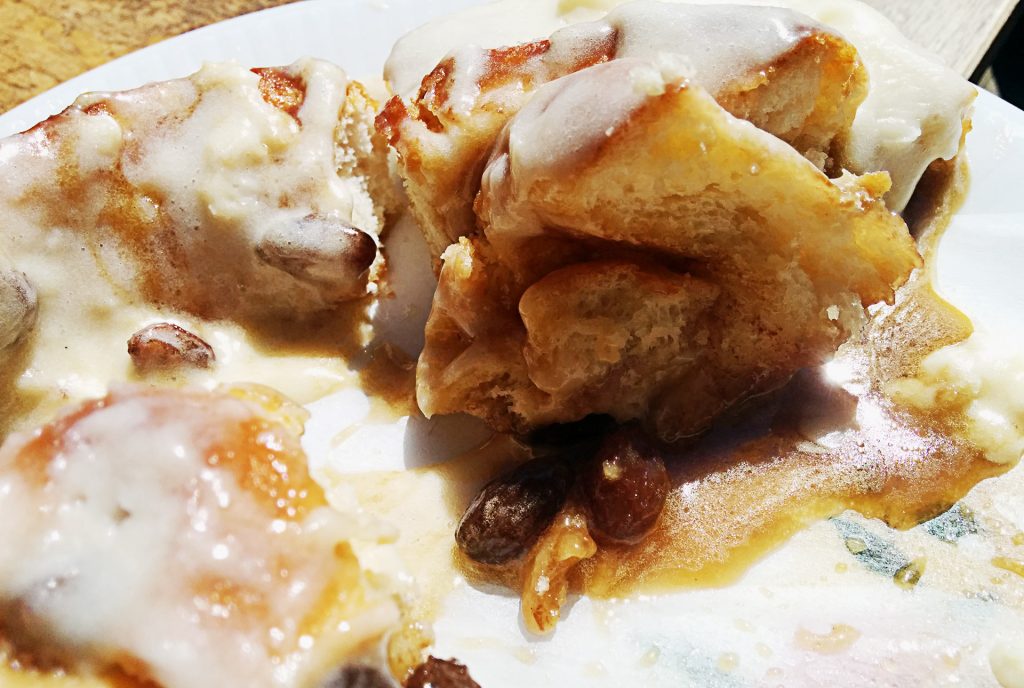 Each cinnamon bun was about the size of a saucer. Scattered with raisins throughout, the cinnamon bun was incredibly fresh with a perfectly chewy texture. The bun never fell apart as we cut it into pieces, even though the cinnamon was incorporated into the dough instead being used in the sugary glue that holds most cinnamon buns together. The thick layer of icing on top melted a little after being warmed up, resulting in a creamy, smooth layer of sweetness that later cooled to a crackle in certain spots. This was not an ooey gooey kind of cinnamon bun, but it tasted so much better as a result of its well-considered simplicity.
The bun seemed generous in size until I found myself savouring every crumb instead of sharing the remaining portion with my friends in a diplomatic manner.
If you want to avoid this cinnamon bun dilemma, here's a word of advice for you: be sure to visit Doughgirls earlier in the day, with a much smaller crowd than six. You're more likely to get a cinnamon bun all to yourself this way, and you won't even need a PhD!
Restaurant: Doughgirls
Featured Dish Name: Cinnamon Bun
Dish Type: Cookie/Pastry
Available For: All Day
Dish Price: $3.75
Flavour Profile: Sweet
Served: Hot
Portion Size: Small