The Creamy Taiwanese Naidong Roll to Complete an English Bay Stroll
As someone who grew up in Richmond, I've always loved and been surrounded by Taiwanese culture and cuisine. Bubble tea shops aside, I haven't come across many independently owned cafés like the ones in Taipei. My luck has since changed with the opening of 3 Quarters Full Cafe in October 2016.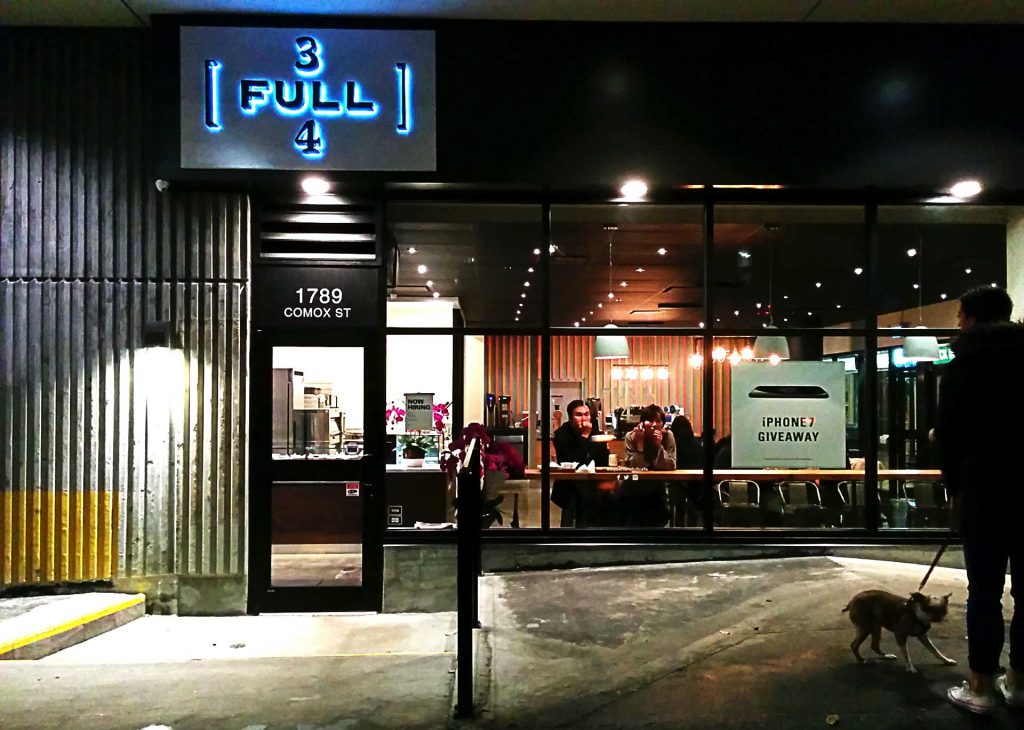 Located steps away from English Bay, 3 Quarters Full Cafe is easy to find and even easier to fall in love with. What immediately won me over was the interior design aesthetics – modern, industrial, and minimalist, but well balanced by warm and inviting wood accents. In fact, the spotless and spacious interior reminded me of a gallery space. Even the various items at the counter were displayed with an artistic touch, including my dessert of choice – the Naidong Roll.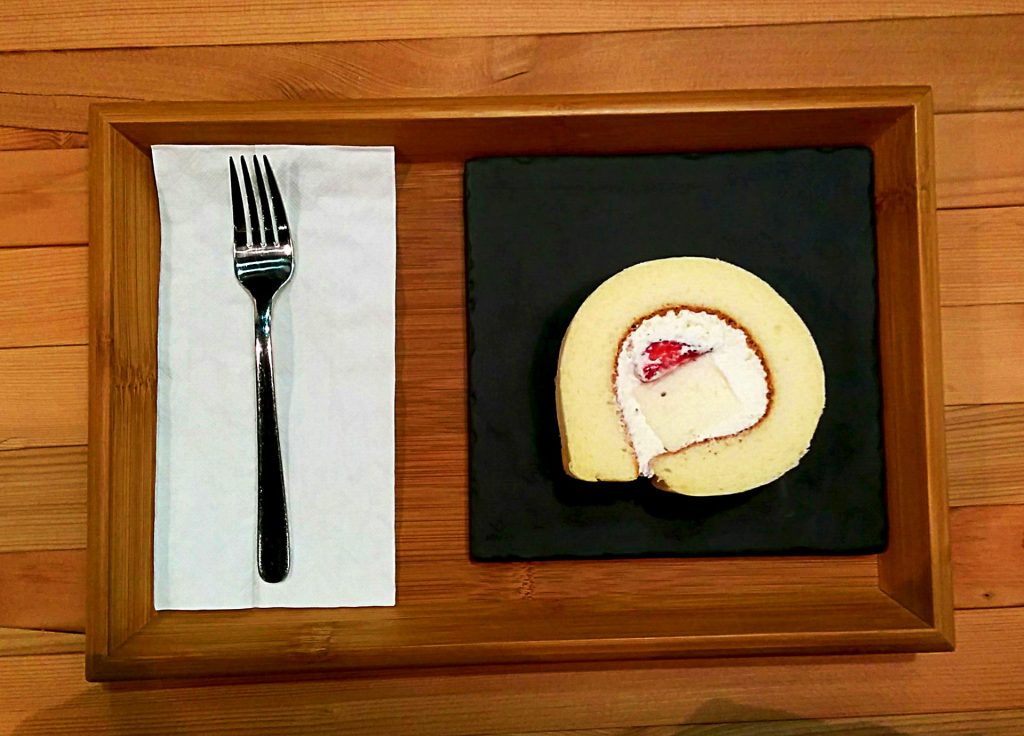 Encased in a glass box on top of a slate serving plate, the Naidong Roll caught my eye. It came in a choice of two flavours: Original or Matcha with red beans inside. Though I still didn't know what "Naidong" meant, I chose the Original Naidong Roll. After all, surprises are the spice of life, and I knew I couldn't go wrong with a bestselling item.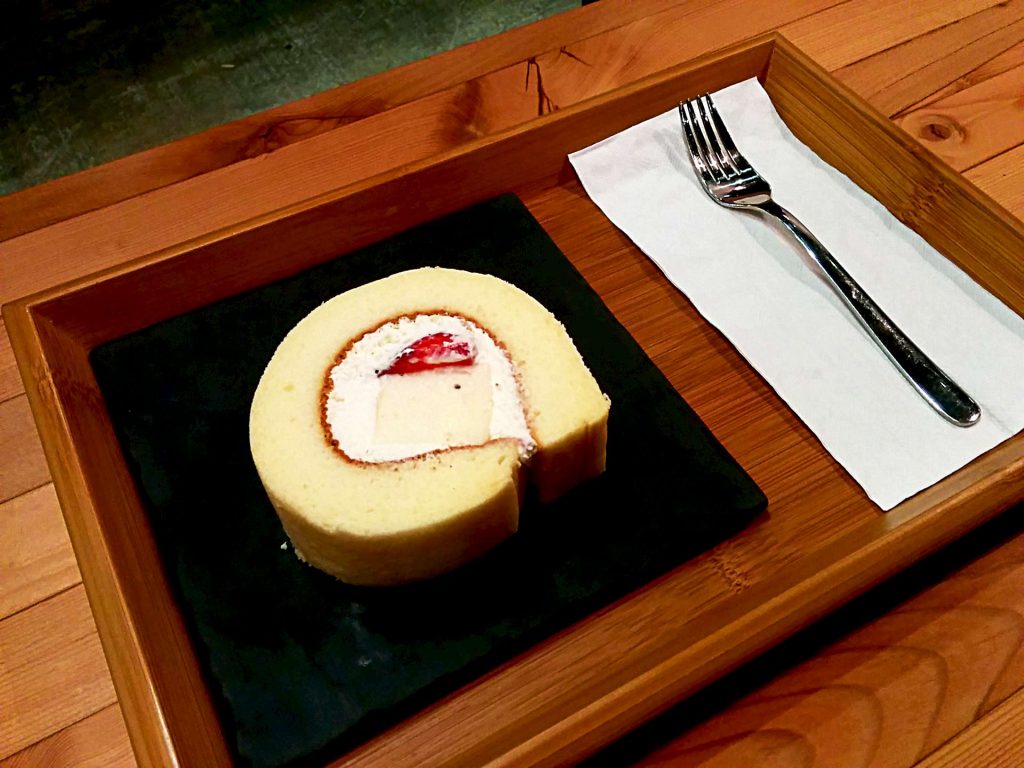 Still curious about the word "Naidong," I asked for an explanation in the name of improving my Mandarin. A kitchen staff member, overhearing my question, gladly came over to help.
'Naidong," I soon learned, was simply panna cotta. A cube of this custard-like goodness was at the center of each slice of Original Naidong Roll, along with whipped cream and a piece of fresh strawberry.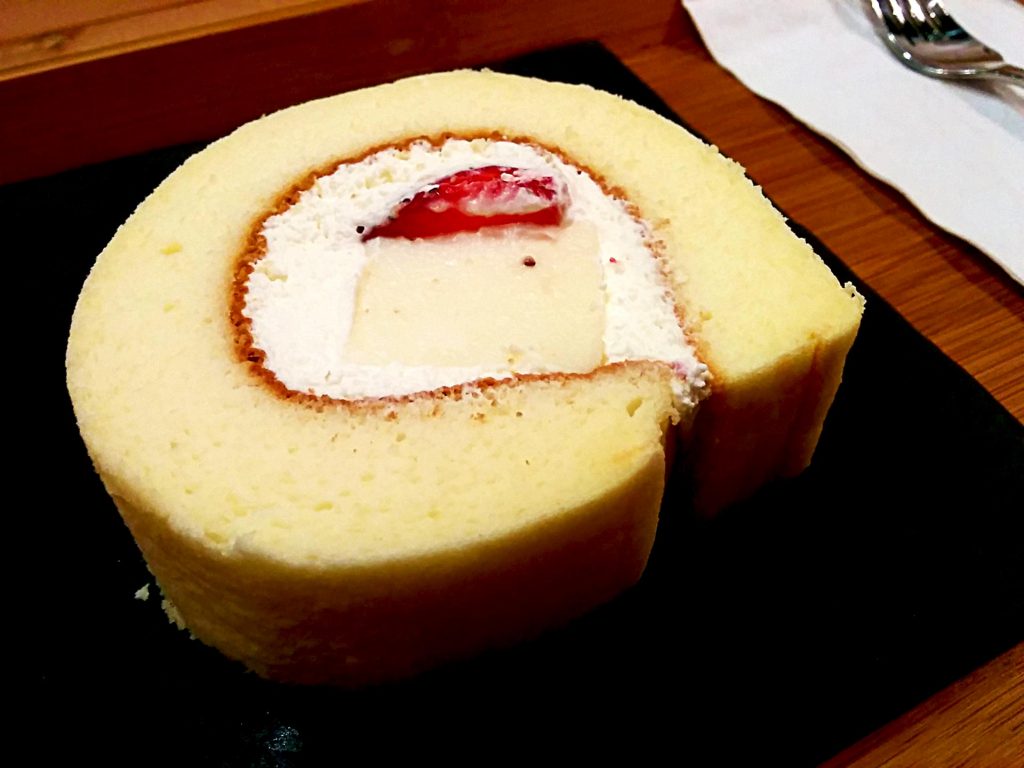 The outermost cake layer was fluffy, neutral in taste, and quite moist in texture. In many ways it resembled Japanese-style cheesecake more than a classic Swiss Roll. Though all the components of the Naidong Roll were similar to a Japanese cheesecake – creamy in taste, soft in texture, and subtle in sweetness – they were still distinguishable because each ingredient was fresh. The Naidong Roll stood out more, however, because it didn't warm up as quickly at room temperature. Its coldness and dairy flavour made for a delightful match with the succulent strawberry.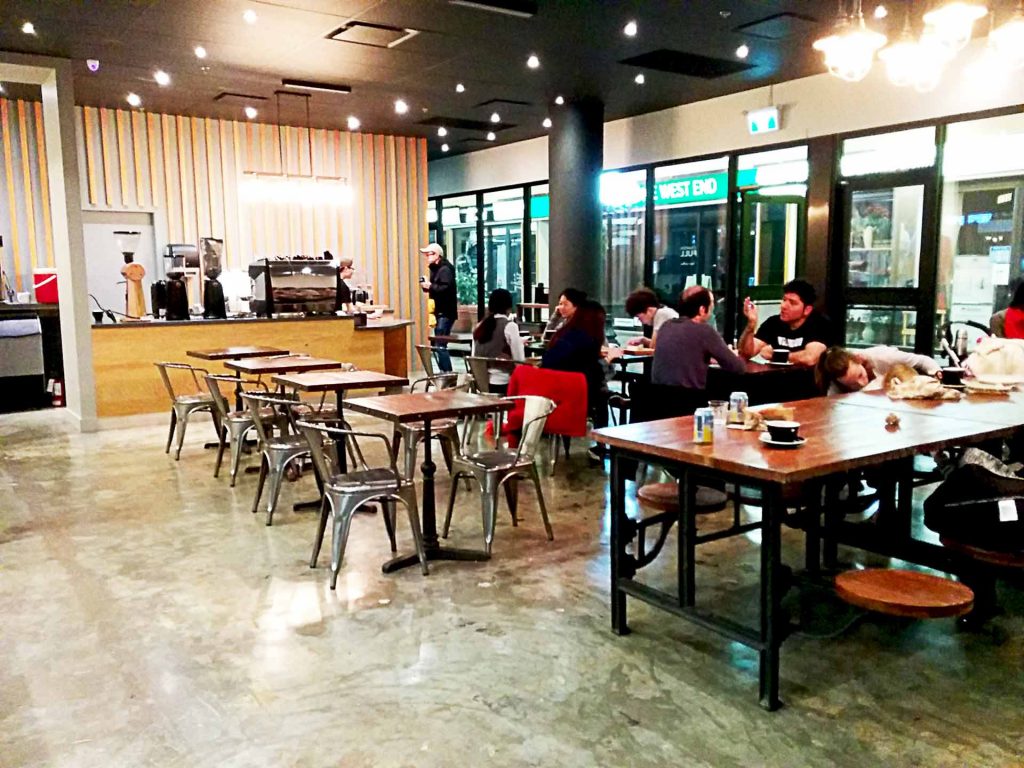 I ordered a Taipei Fog (3 Quarters Full's take on the London Fog) to complement the Naidong Roll. But, I forgot to pick up the drink from the barista. The service was so impeccable that another staff member noticed, followed up on the order, and brought the drink to me instead. This thoughtful gesture is one of many reasons why I adore 3 Quarters Full Café. Go for the Naidong Roll, but take your time and enjoy the relaxing atmosphere as well!
Restaurant: 3 Quarters Full Cafe
Featured Dish Name: Original Naidong Roll
Dish Type: Cake
Available For: All Day
Dish Price: $4.50
Flavour Profile: Sweet
Served: Cold
Portion Size: Small