The Luscious Lavender Latte to Elevate Your Morning Commute
Well, this is it. There is where to go. This is a Vancouver must. Just ask the lengthy line of people who eagerly wait to get through Café Medina's doors each and every morning.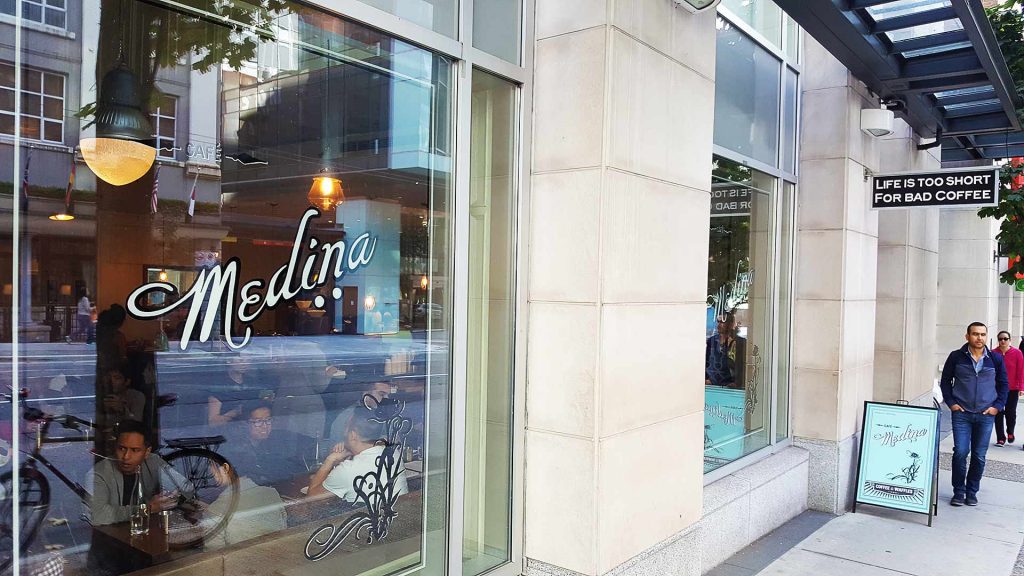 If you're food savvy, chances are you've heard of, or visited, Café Medina. So, in that sense, it's not a hidden gem in Vancouver. But, do you go for their sublime brunch or their coffee? My guess is the former. But what if I told you that their coffee is even better?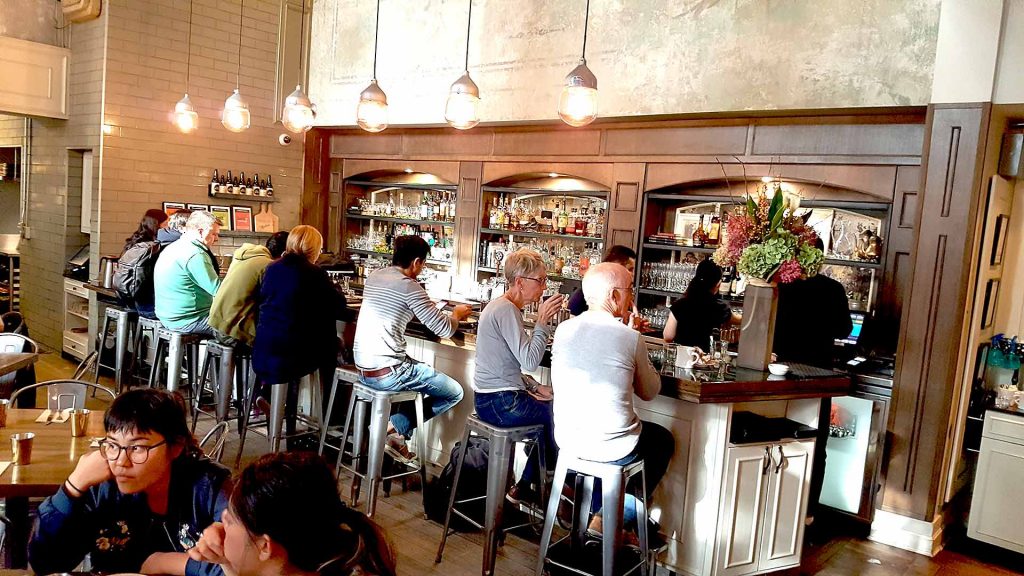 The friend that turned me onto Medina's brew incorporates it into her daily commute as if it were Starbucks. Though it's perhaps not economically feasible, she has the right idea. In fact, I've been waiting to write about this particular latte. So, take a breath. Get your hopes up. It won't disappoint.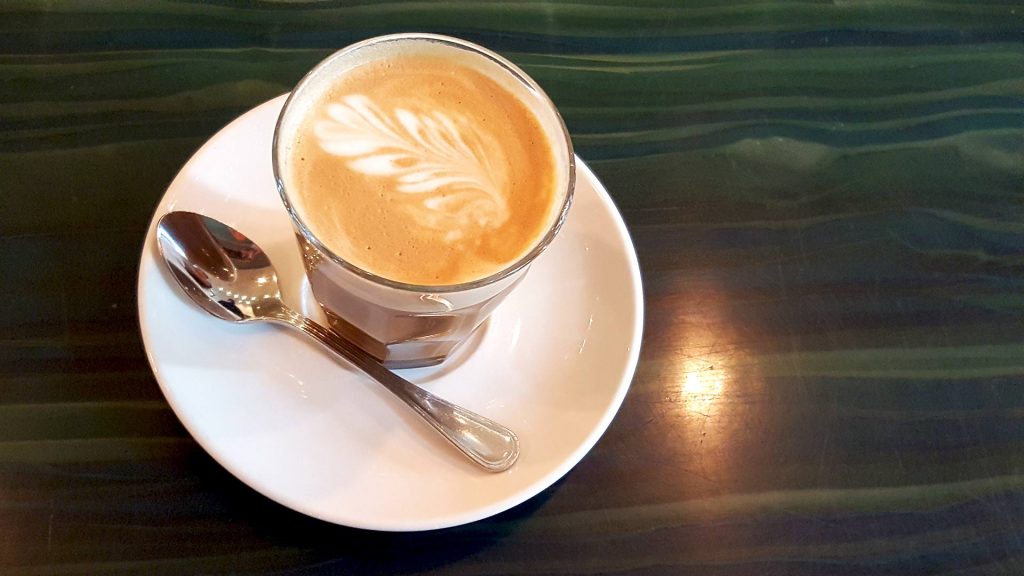 Medina's lavender latte, made with soy milk, is simply the best thing on their coffee-addicted menu. Soy is just one of their many milk options, but I enjoy the bit of sweetness it adds. Medina makes the latte with real lavender. How can I tell? It's not sugary. It's happily, dominantly floral. If you fear something too saccharine, don't worry. The unique taste of the lavender contrasts with the bitter notes of coffee.
One whiff of the lavender latte transports me to a field of wild lavender. Served in a warm glass cup, this coffee is rich and delicate, something you want to savour.
The crema art showcases the skill of the barista and tastes like the coffee it covers. Simply put, it's exquisite.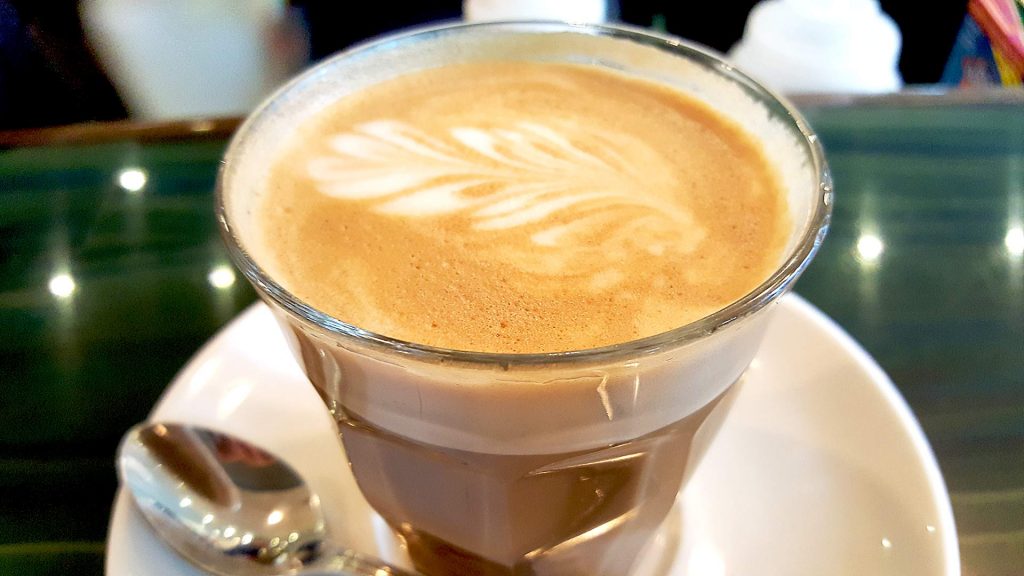 You don't have to get a latte infusion, though there are many to choose from. The latte is stellar on its own. But, I couldn't resist and neither could my cousin who came with me. She had the salted caramel infusion and claimed it was the best coffee she'd ever had.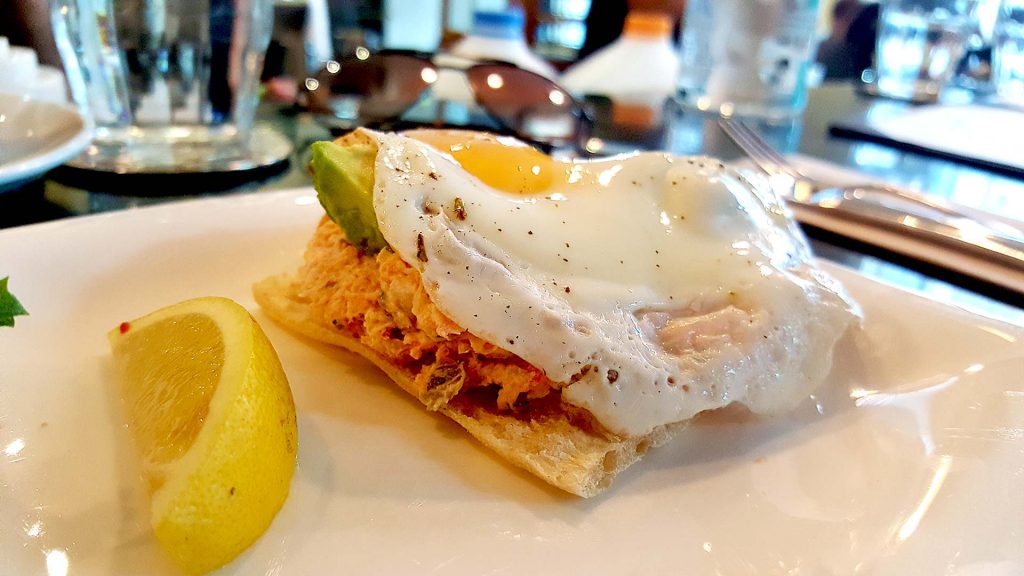 At a normal café, which Medina isn't, I'd pair my drink with a pastry. But not here. I chose their salmon fume, a dish I've had many times. It's a smoked salmon, dill, and a cream cheese mix (that's admirably salty) slathered onto a crispy toasted piece of ciabatta bread. Resting on the salmon are slices of fresh avocado and a sunny side up egg sprinkled with pepper. On a second piece, in place of the egg, is a fresh garden and artichoke salad. My cousin had my other beloved dish, the champignon fricassee, a sherry roasted mushroom ragout with roasted potatoes, caramelized onions, smoked cheddar, greens, and two fried eggs. Are you drooling yet?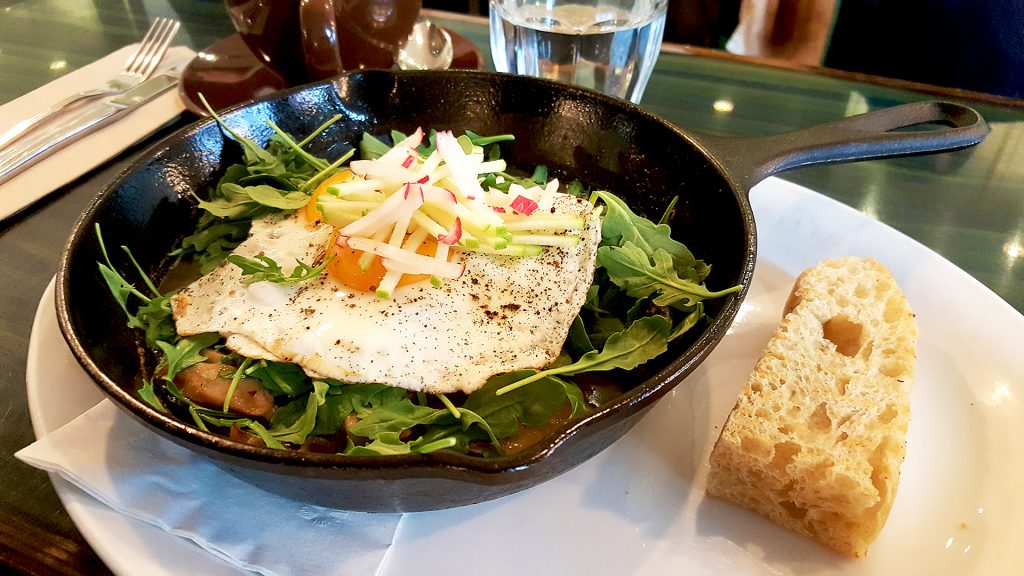 Chef Deniz Tarakcioglu is the mastermind behind the Mediterranean-inspired cuisine at Medina. Their open kitchen offers a glimpse into his and his team's genius. And equally good is Chambar, Medina's brother, located at Medina's original haunt on Beatty Street.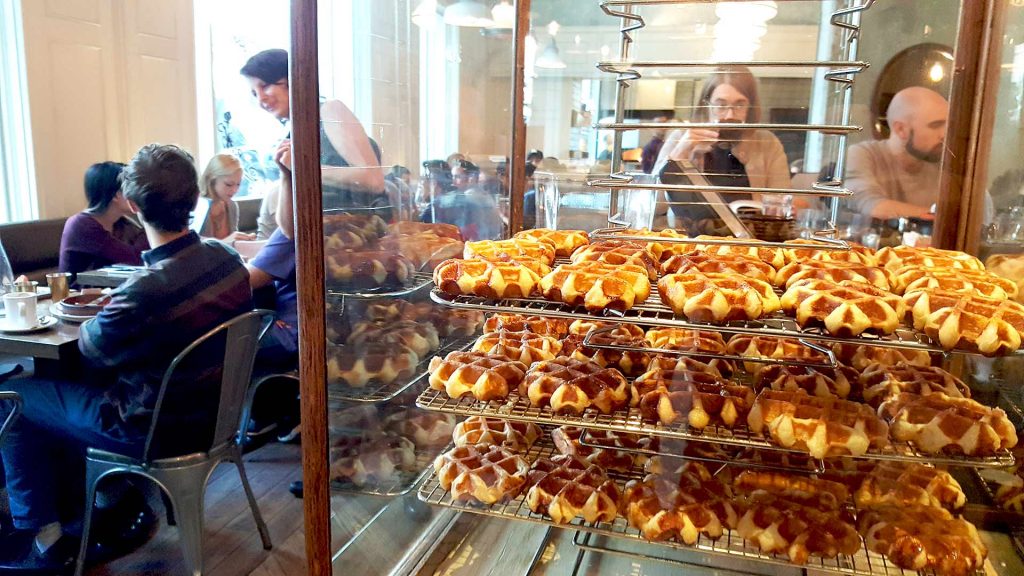 Medina's newer location, in the heart of downtown, is a bright, spacious room with two bars, a soaring ceiling, mosaic floors, and a rich décor of old world charm. By the door, they elegantly display one of their prized assets – their highly addicting Belgian waffles.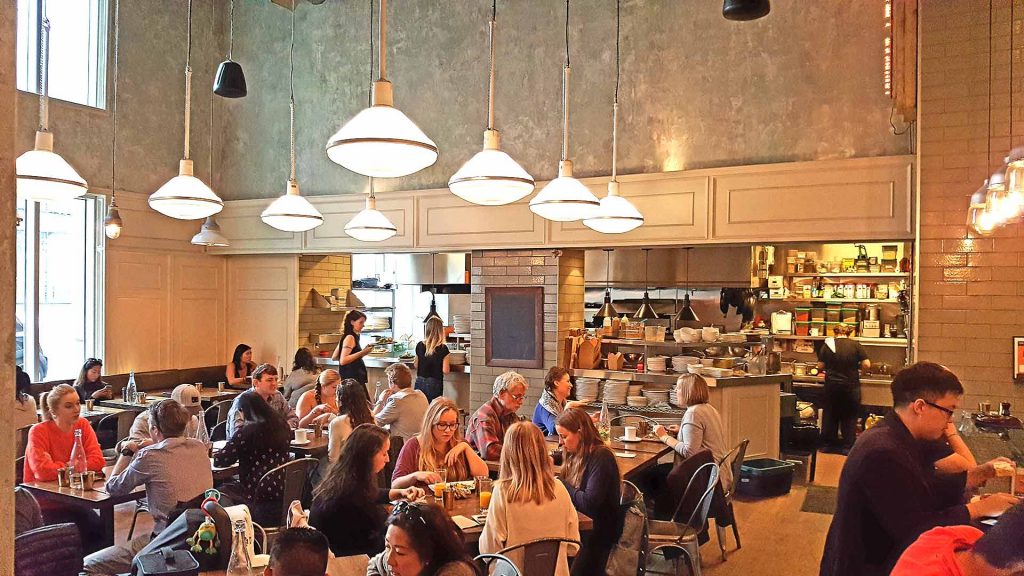 Admittedly, Medina is a loud place. It's packed and popular, full of interesting people and a magnet for celebrities. If you can hear over the chatter, their playlist is amazing, ideal for classic rock junkies. And the staff are extremely friendly and run this bustling restaurant with ease.
If you don't have time to dine in amongst the commotion, stop by Medina on the way to your daily grind. And take the lavender latte with you. The moment it activates your taste buds, you'll reach nirvana and be ready to conquer the rest of your day.
Restaurant: Medina Café
Featured Dish Name: Lavendar Soy Latte
Dish Type: Coffee
Available For: Brunch
Dish Price: $4.75
Flavour Profile: Sweet
Served: Hot
Portion Size: Small