The Smooth Cappuccino Handcrafted By Craft Beer Fanatics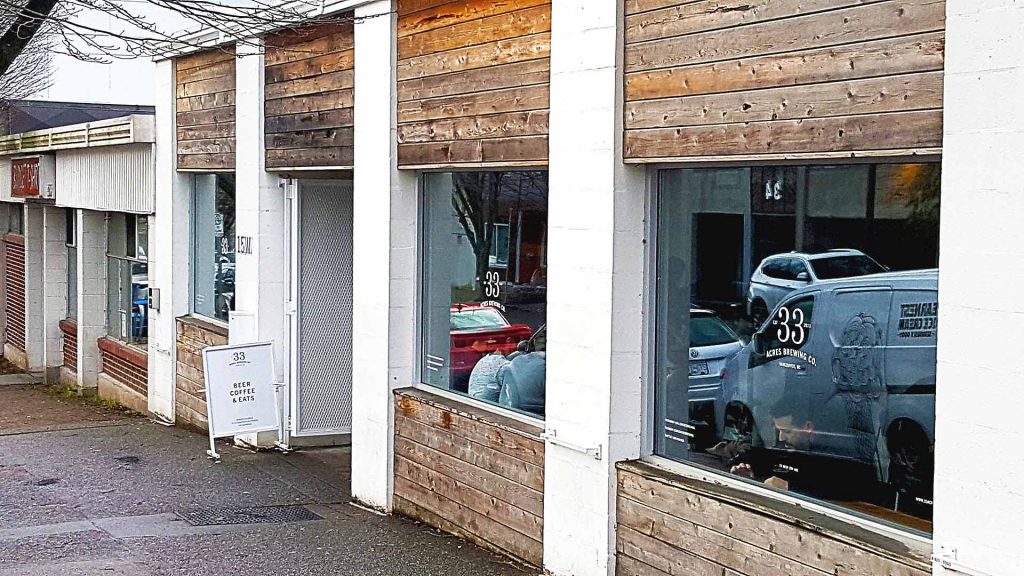 33 Acres has it all: booze, coffee, and even a selection of carefully branded apparel. If you've never heard of 33 Acres beer, you either haven't been in Vancouver for long or haven't been paying attention. Their "b33r" occupies space in many local liquor stores and some of the city's finest establishments like Bao Bei, The Acorn, and The Diamond.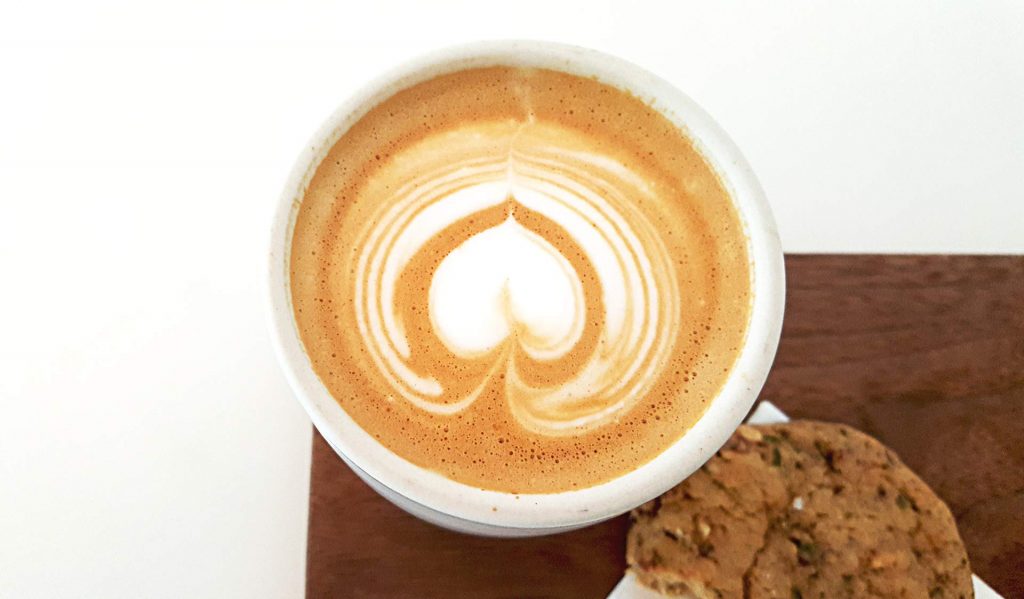 The care and craft that 33 Acres puts into their beer is also embedded in their coffee. In fact, you can see this instantaneously in the crema art on their fantastic cappuccino.
Their luxurious, milky cappuccinos are surprisingly soft. The bite of the Phil and Sebastian coffee bean from Calgary doesn't come into play until the aftertaste.
But it's not bitter, even when the coffee has chilled. It's the perfect choice for those searching for a soothing afternoon coffee.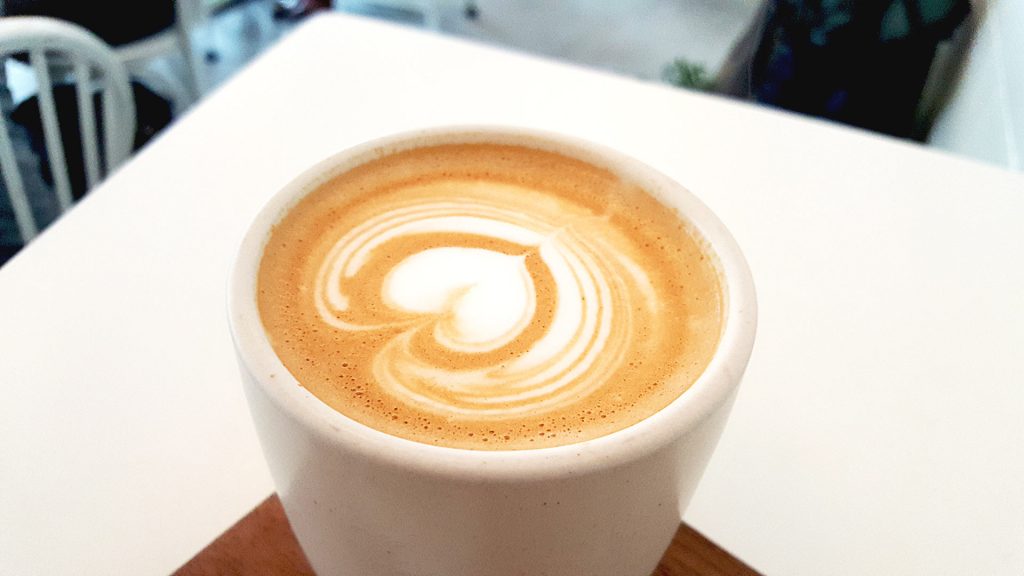 The alabaster ceramic cup the cappuccino comes in keeps the drink hot (and warms your hands, too). The milk complements the beans nicely with a sweet initial taste, while the micro-foam is hardly potent. In fact, you can barely taste where it ends and where the liquid begins. 33 Acres' cappuccino is one cohesive flavour.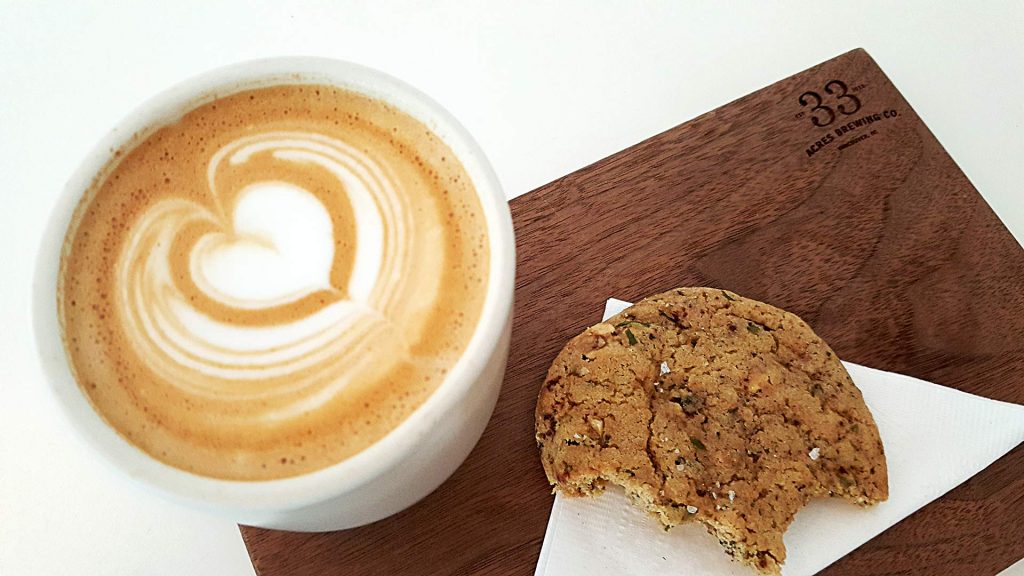 A nice pairing to 33 Acres' cap is their bourbon chocolate chip herb cookie. It's creatively made with toasted hazelnuts, tarragon, and a sprinkling of salt. Don't worry though, the flavours won't overwhelm you; they actually complement each other well. I was afraid the tarragon – tasting of saccharine aniseed and mild vanilla – would become stringy or crusty after baking. But, luckily this wasn't the case.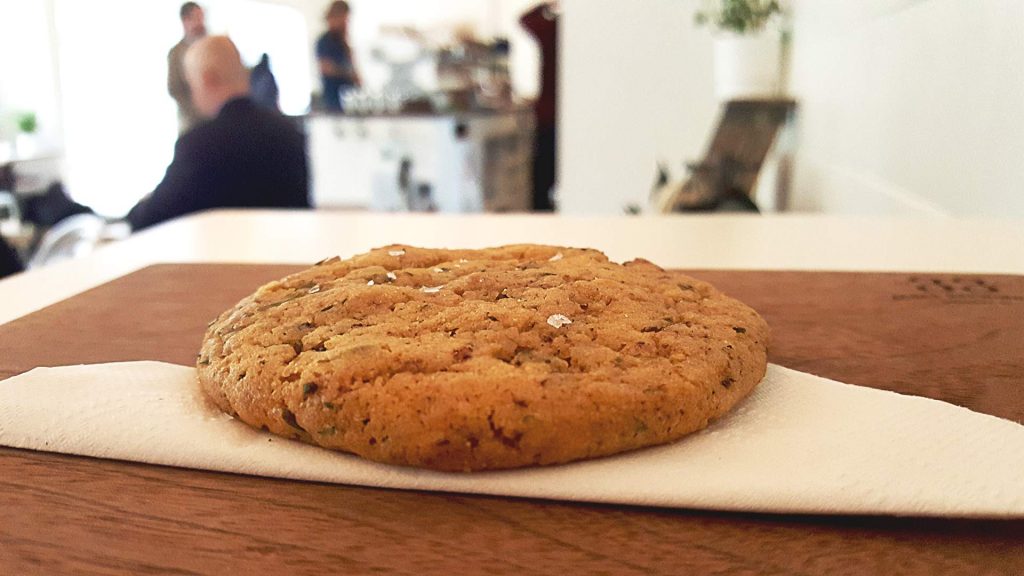 The creaminess and crunch of the hazelnuts are the best addition to this chewy, freshly baked cookie. They really add a unique flavour to the dough itself. But honestly, to get the full effect, you have to taste it.
Some of the city's trendiest establishments like Nelson the Seagull and Earnest Ice Cream supply 33 Acres' snack selection, including their great bar eats. But what's really rad about this place is the fact that they allow a food truck to park outside nearly every lunch or dinner. It's a symbiotic relationship. Just check out their website to see if your favourite food truck will be outside when you're around.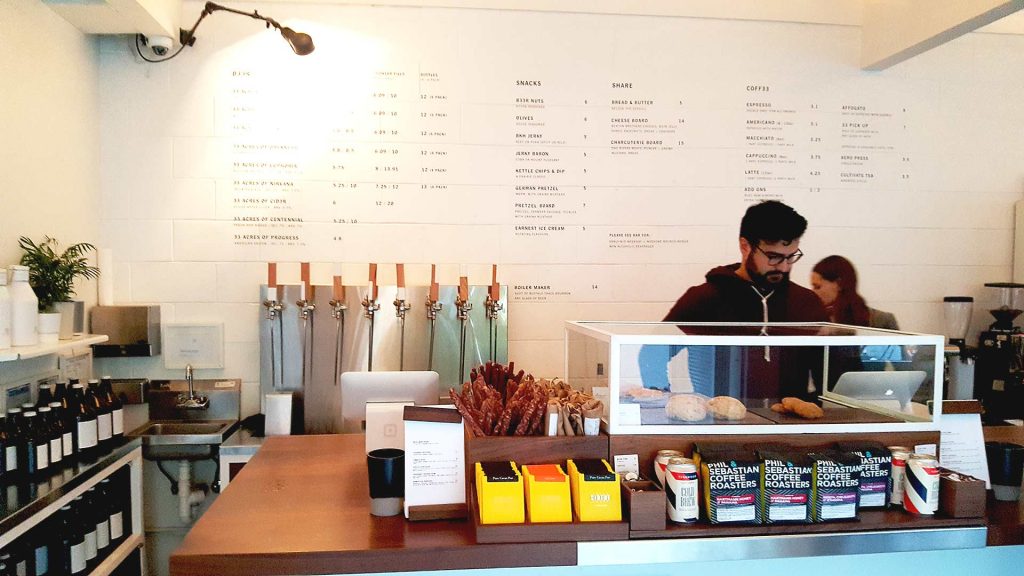 33 Acres has a distinctive minimalist style that's carried through the entire space. The designer(s) of the space have clearly thought out their branding — white walls and ceilings, poor LED lighting, bright greenery, a concrete communal table, and some industrial elements. Nothing's out of place. I see this style in so many apartments in Vancouver, it's hard to know who stole what from where. But hey, it's attractive.
The criticism 33 Acres often receives is that it's a hipster hangout. And while that's accurate, there are also a lot of businessmen that come for an afternoon beer. It's never empty. In fact, expect lines. Come at a busy hour and you'll be waiting for a seat. Though the seating arrangements feel a bit crammed, the place does stay true to its mission statement; it's a café and bar about and for the community. 33 Acres wants you socialize. It wants you to feel a part of a community. And in an increasingly darker world in which we inhabit, maybe it can help you find some light.
Restaurant: 33 Acres Brewing Company
Featured Dish Name: Cappucino
Dish Type: Coffee
Available For: All Day
Dish Price: $3.75
Flavour Profile: Sweet
Served: Hot
Portion Size: Small